Hello friends
Hope you all are doing Well!!
Suddenly watching news made me feel patriotic and my feelings towards my nation 'India' arose. So as I am nature lover I thought of making National bird . Peacock is a very beautiful bird with vibrant colors on its body when it feels happy it dances with its feathers wide open. So I took out my sheets and colors and illustrated this beautiful creation of God.
Vibrant Peacock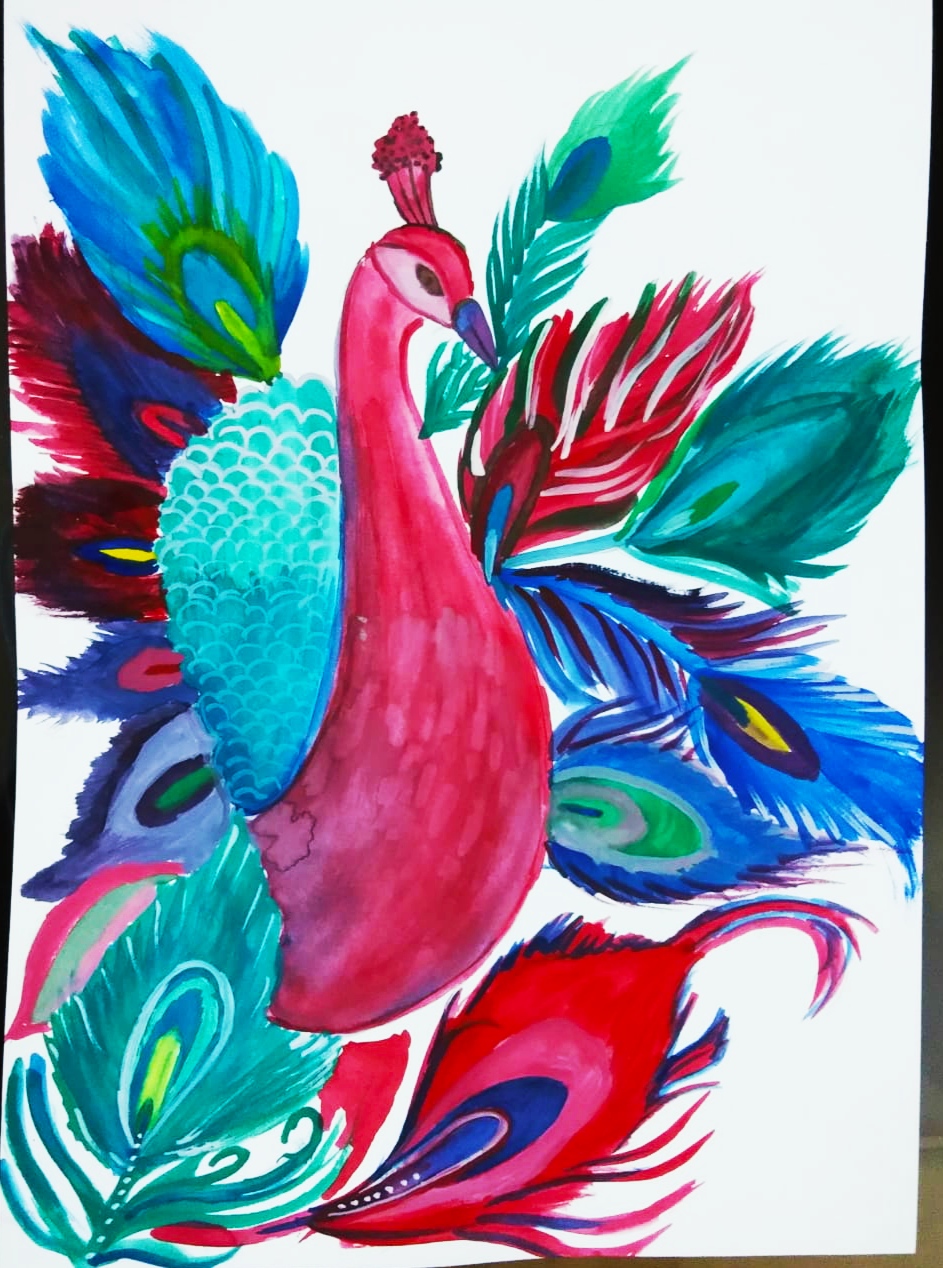 Hope you all will like it !
---
Here is the process.
Initially drawn the rough outline of the peacock.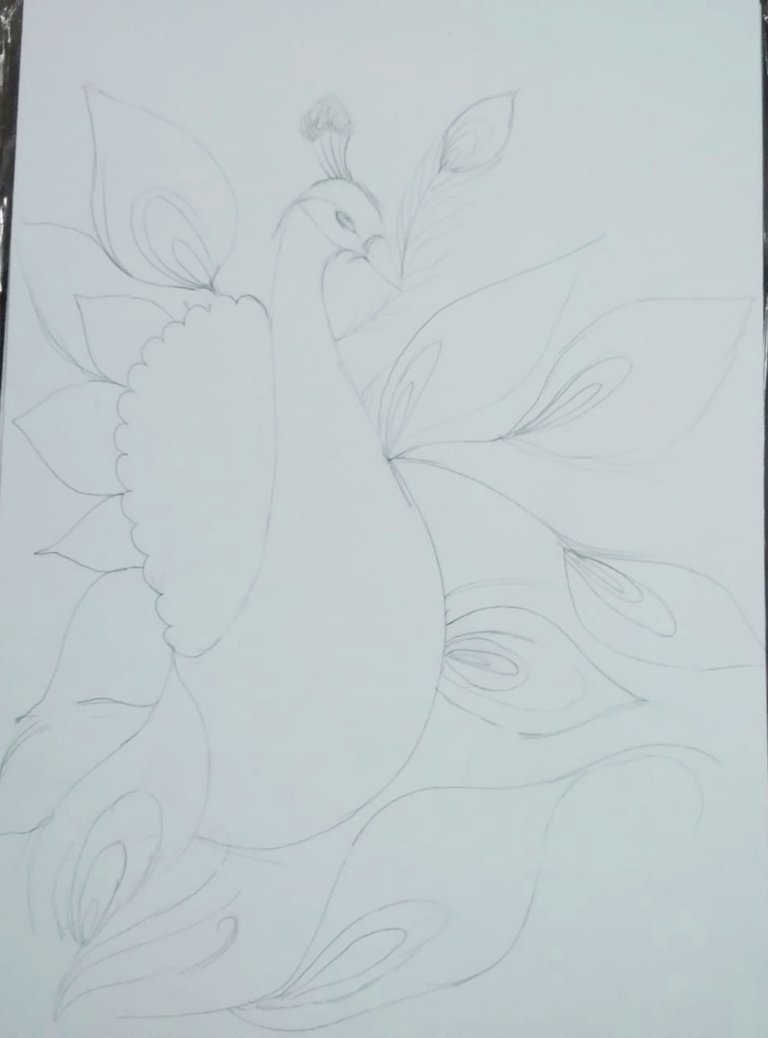 Now painted the neck , beak and crown.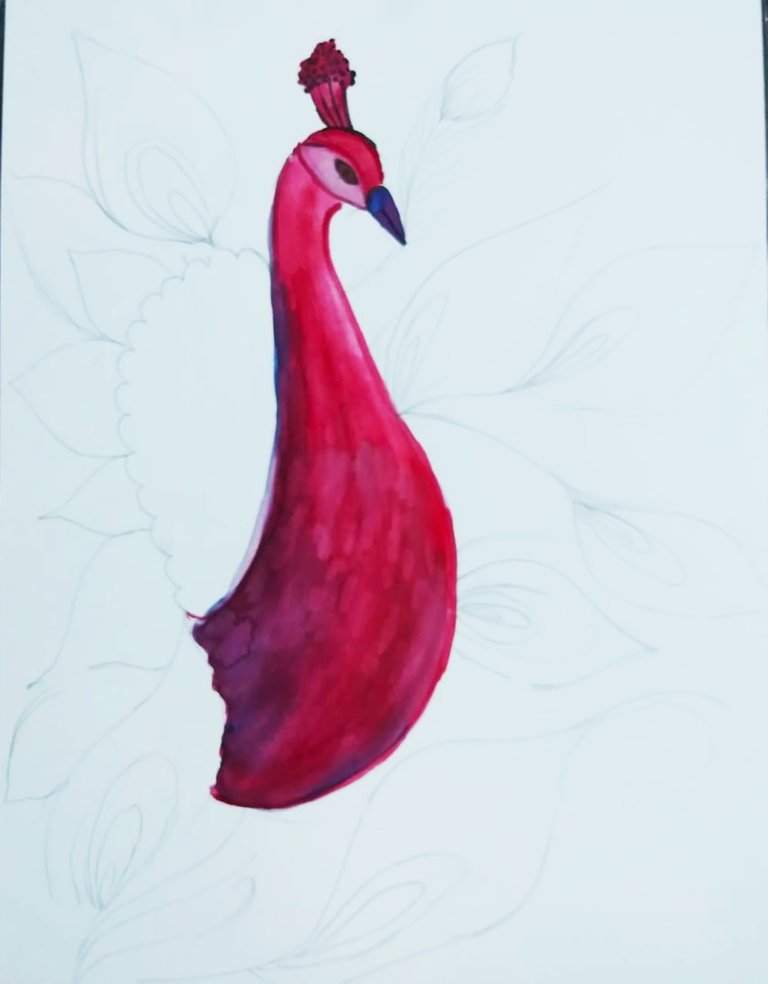 Then painted the back of the peacock.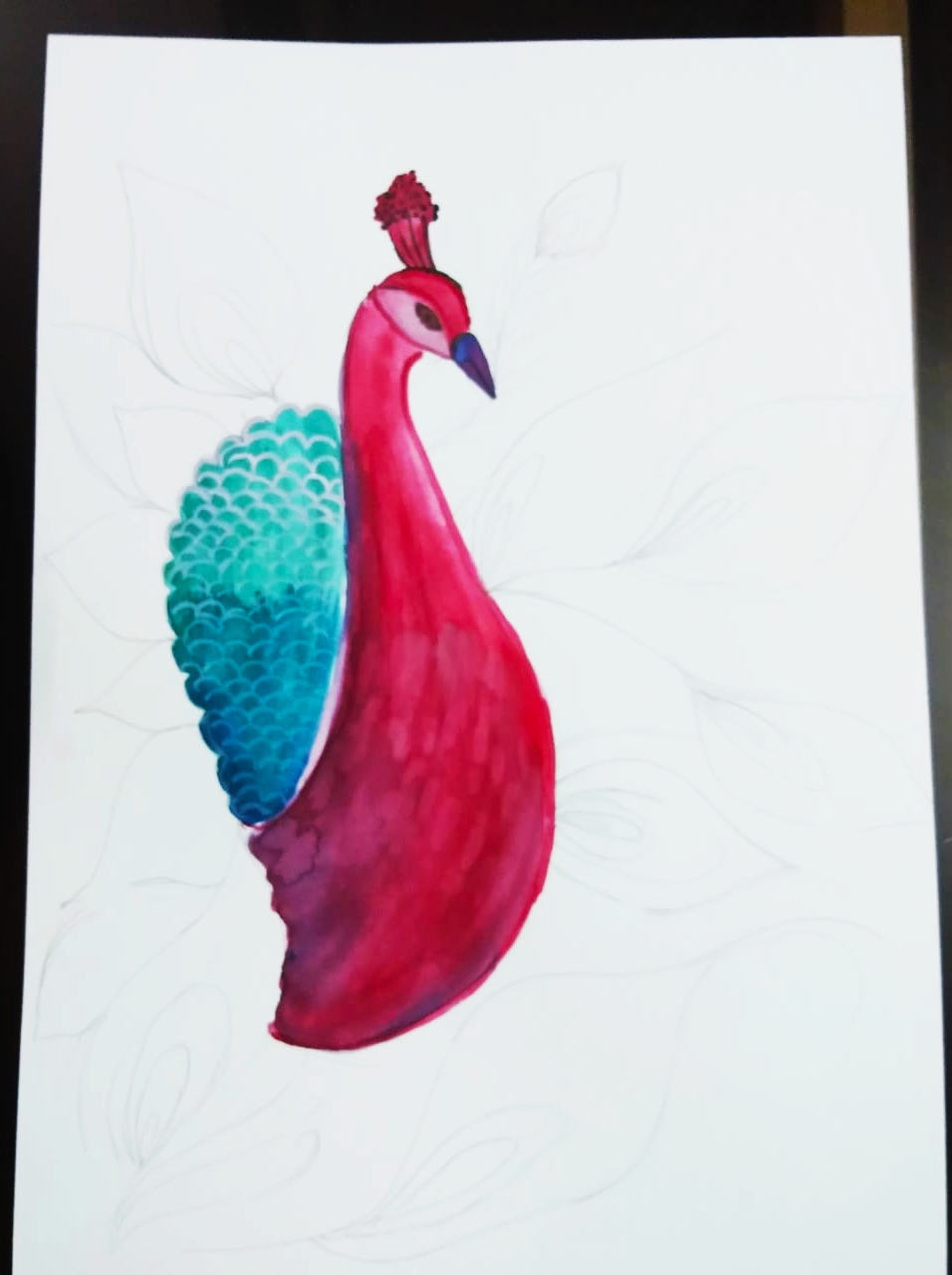 Coming over the feathers, I painted the bigger feathers initially.
Then painted all the feathers with different vibrant colours.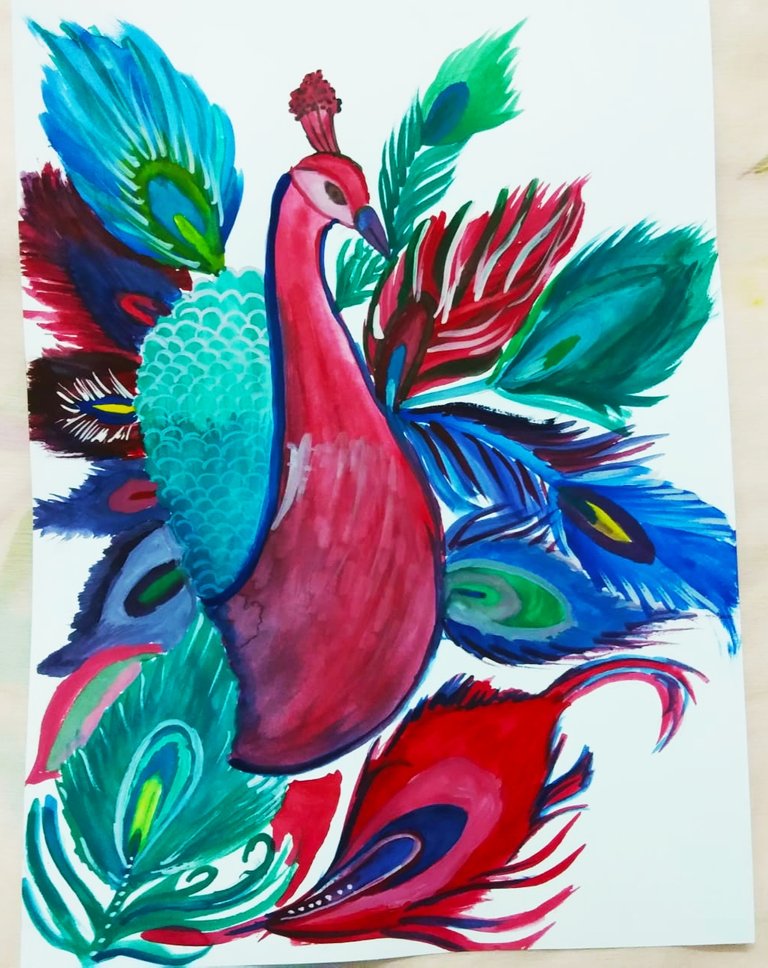 Heres my final art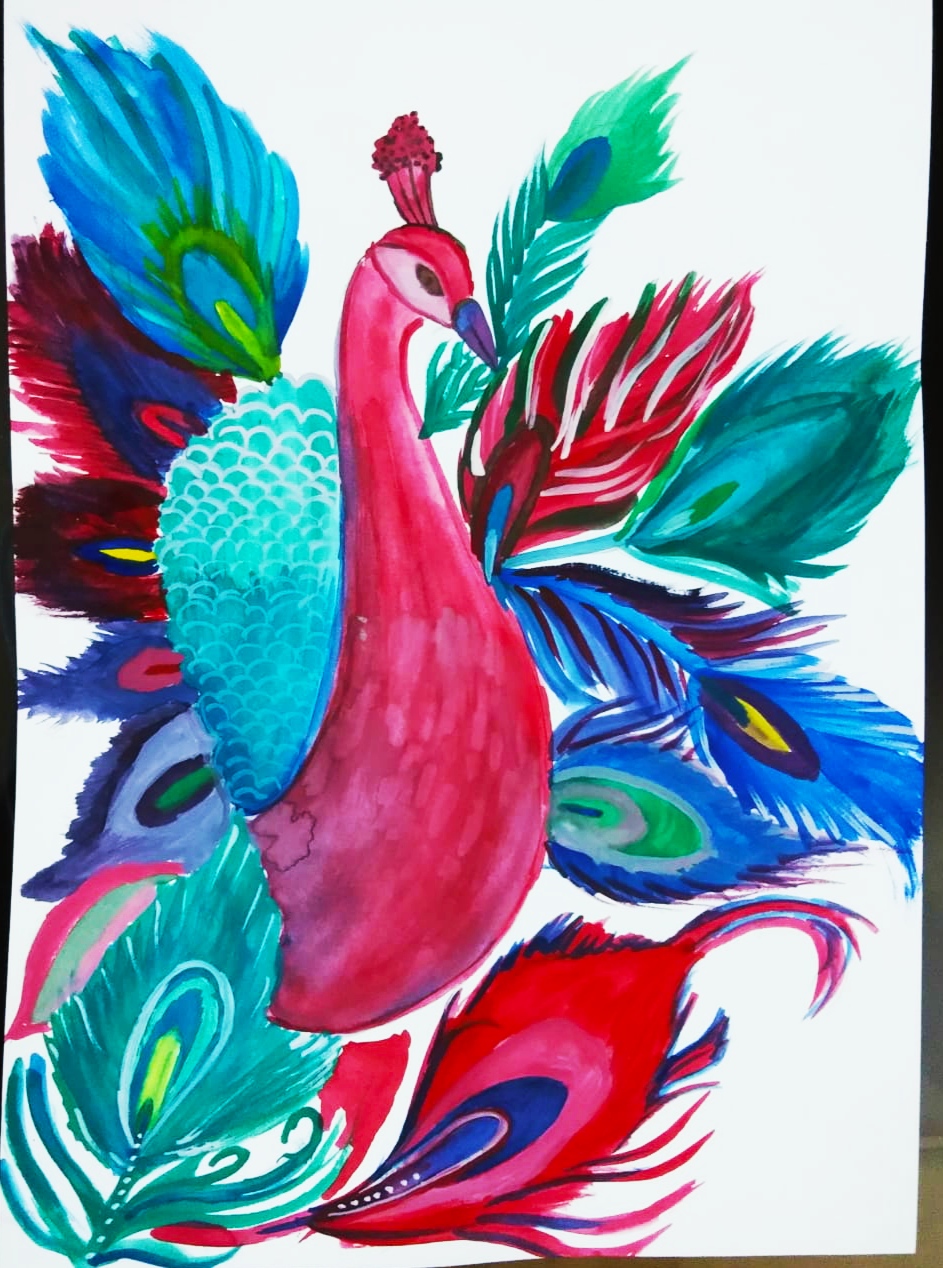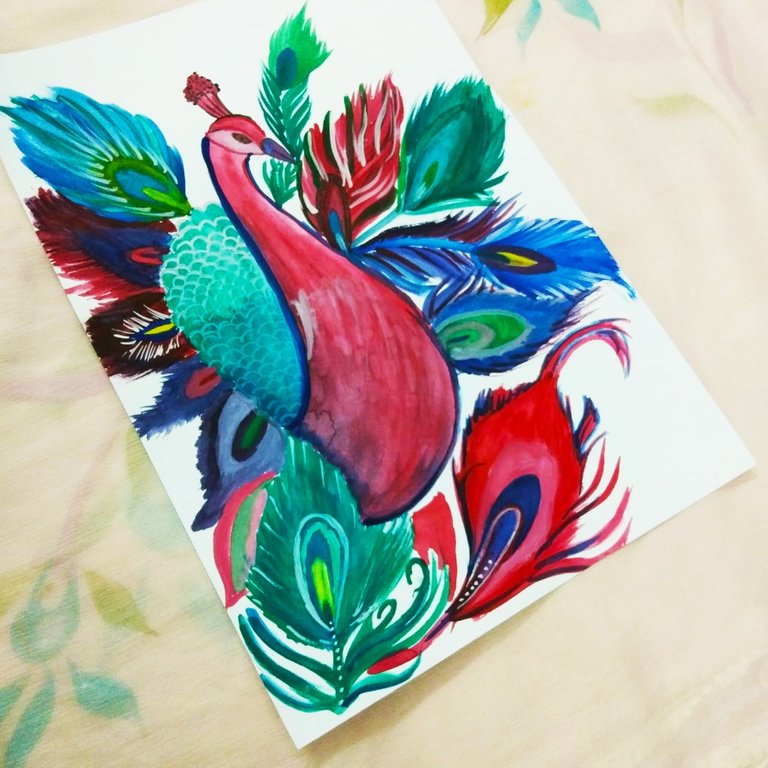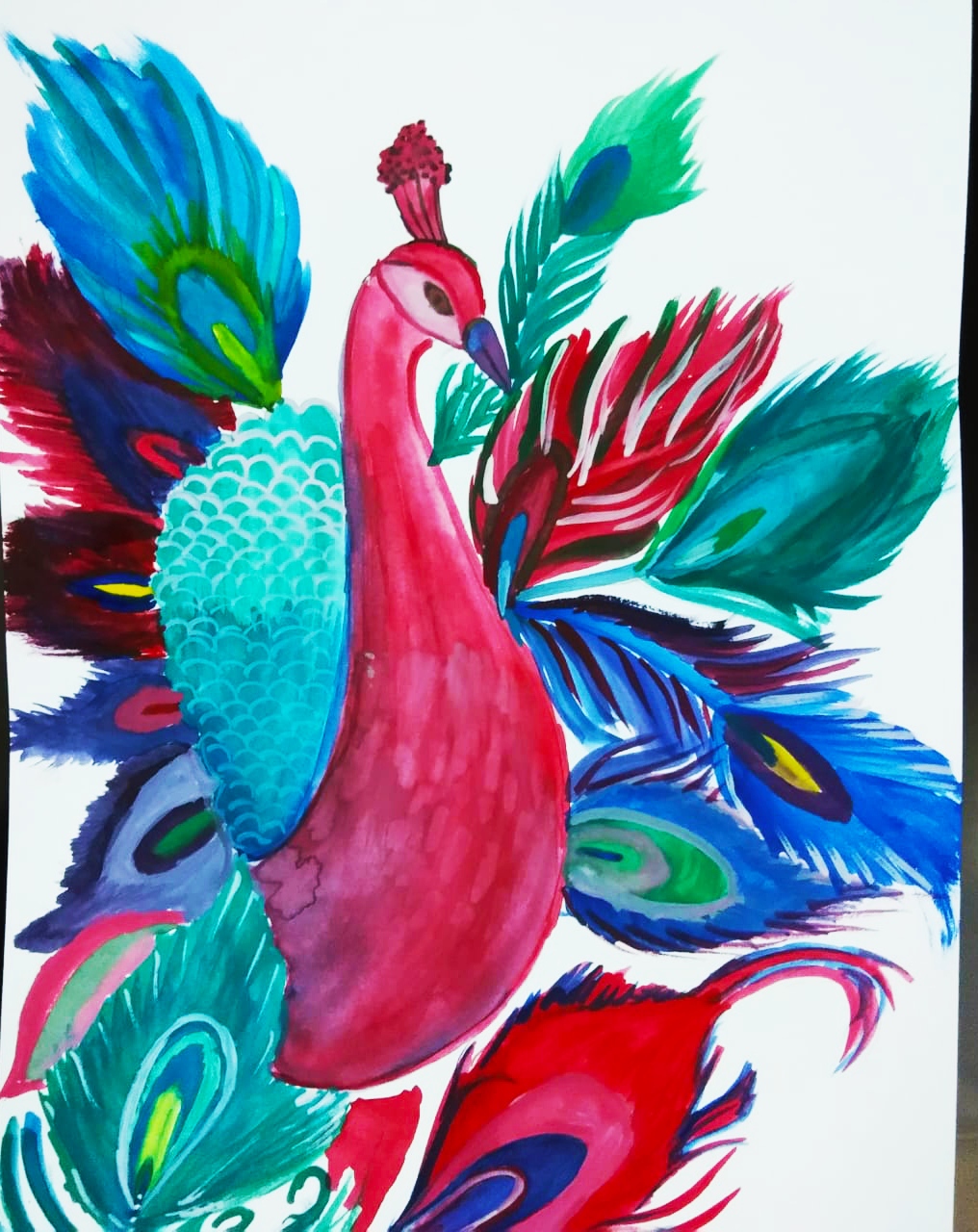 Material used
Ivory sheet
Water colors
Brushes
Pencil
Thank You!!
Please have a look at some of my most loved posts :
https://hive.blog/hive-174301/@questcrypto/the-ball-gown-dress-sketch-artwork-by-jojo
https://hive.blog/hive-174301/@questcrypto/the-gleamy-night-portrait-artwork-by-jojo
https://hive.blog/hive-174301/@questcrypto/beautiful-light-house-portrait-artwork-by-jojo
https://hive.blog/hive-174301/@questcrypto/lemons-portrait-artwork-by-jojo
https://hive.blog/hive-174301/@questcrypto/trippy-art-poster-colour-at-its-best-artwork-by-jojo