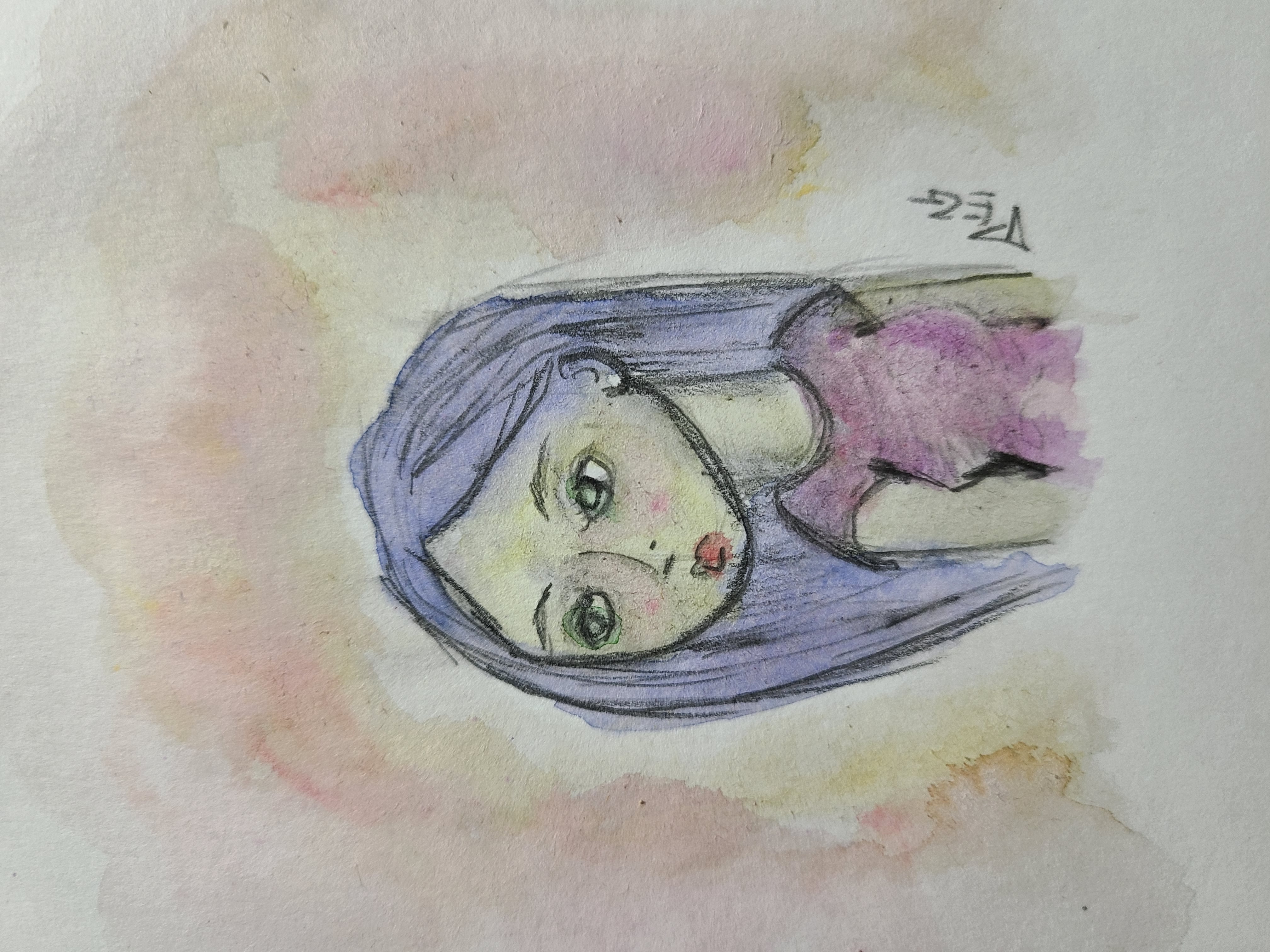 For today's drawing, with time remsining, I decided to draw a simple girl. It was hard for me to add watercolors to the sketch as I kind of liked it the way it was. Then again, I wanted to have fun with colors and practice at the same time.
The basic sketch was done using a 4h pencil and I added some details using darker pencils all the way to 6B. Once it was done, I added some watercolors to finish it up. Kind of loat that "hippie" look to her, but that is ok 🙂
Here are some of my progress pic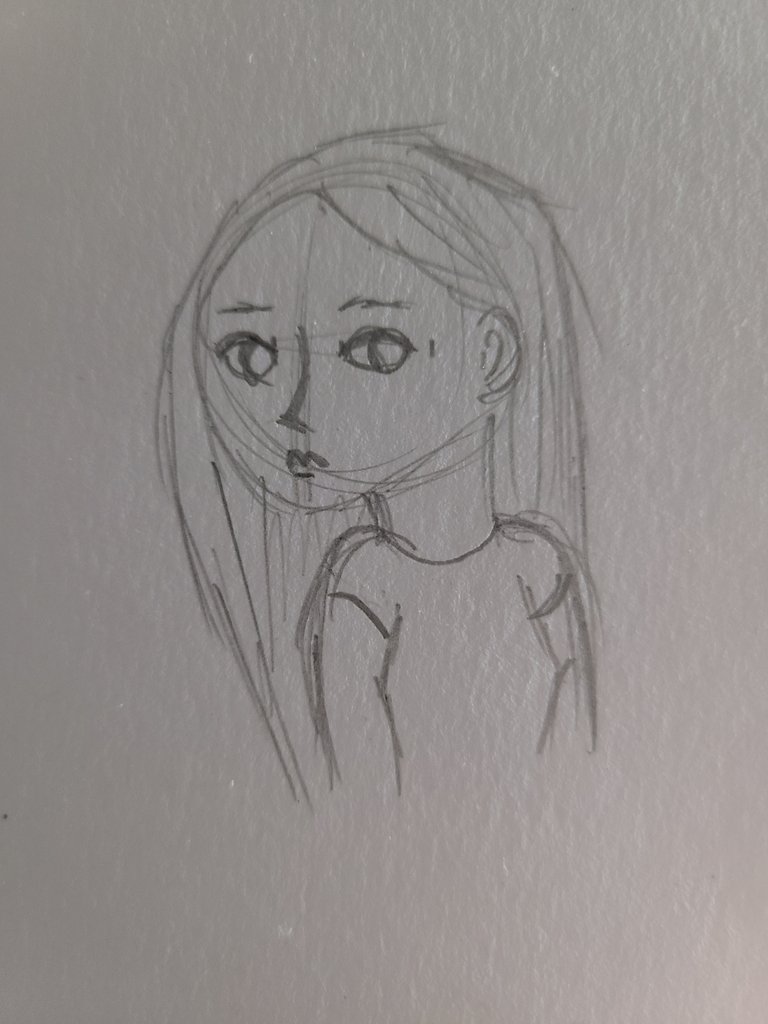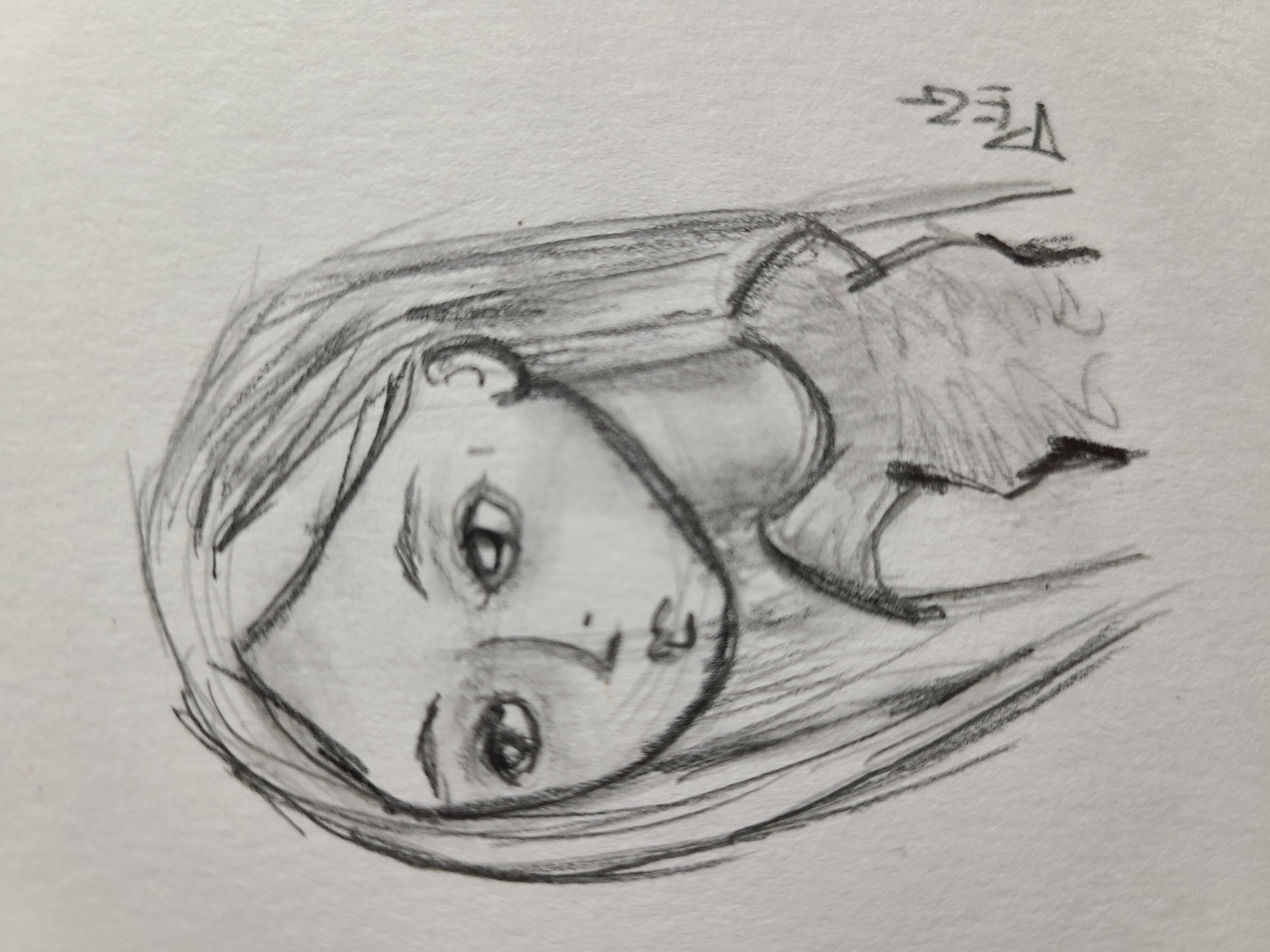 I hope you guys like it,thanks for the view.