HOLA HIVERS 😁😁
Espero que todos se encuentren muy bien.
El dia de hoy le damos continuidad al reto de dibujo, #dailydrawingchallenge, en donde durante todo el mes de enero podran apreciar dibujos diferentes en mi blog.
HEY HIVERS 😁 😁
I hope you all feel very well.
Today we give continuity to the drawing challenge, #dailydrawingchallenge, where during the whole month of January you will be able to appreciate different drawings in my blog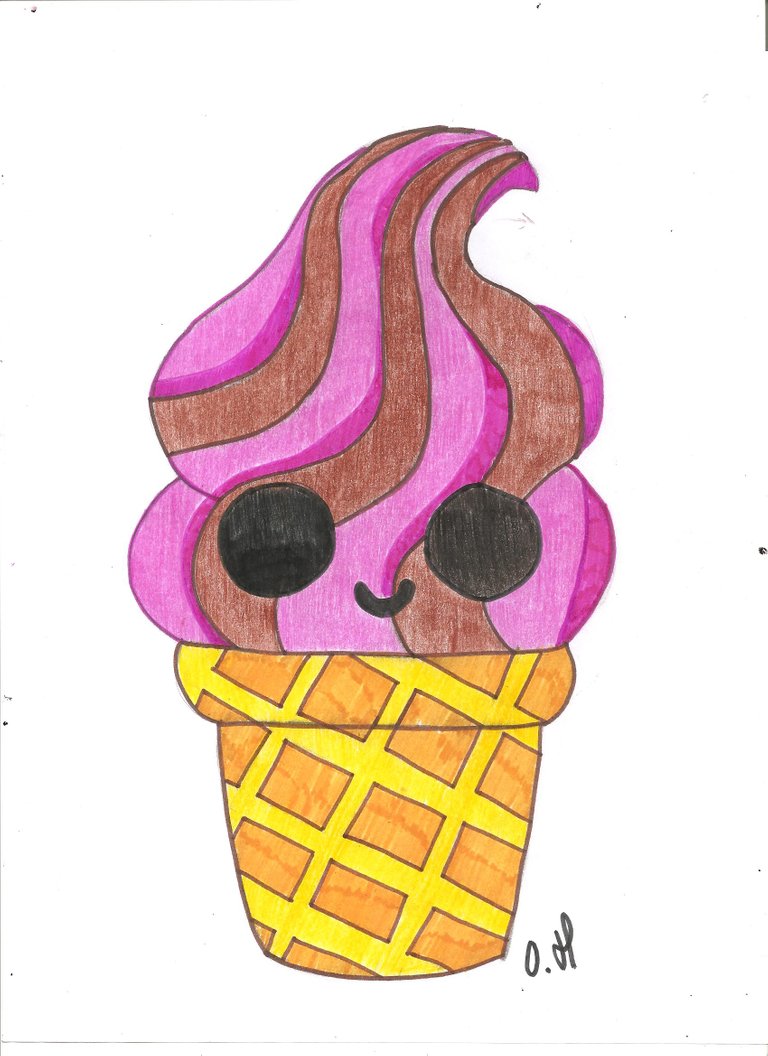 Hoy en el día 19 con: Comida. Son todos los alimentos los cuales podemos ingerir para que nuestro cuerpo pueda absorver todos los nutrientes y de esa manera sobrevivir y a demas es uno de los deleites mas placenteros que existen, y para mi son los dulces pero sobre todo el helado. 🤤
Today on the 19th with: Food. It is all the food that we can eat so that our body can absorb all the nutrients and in that way survive and beyond is one of the most pleasant delights that exist, and for me it is the sweets but above all the ice cream. 🤤
Para su elaboración utilice los siguientes materiales:
Lapiz de grafito.
Marcadores.
Creyones.
Comencé realizando el boceto del cono del helado para luego hacer helado.
Use the following materials for its elaboration:

Graphite pencil.
Markers.
Creyons.
I started making the sketch of the ice cream cone and then I made ice cream.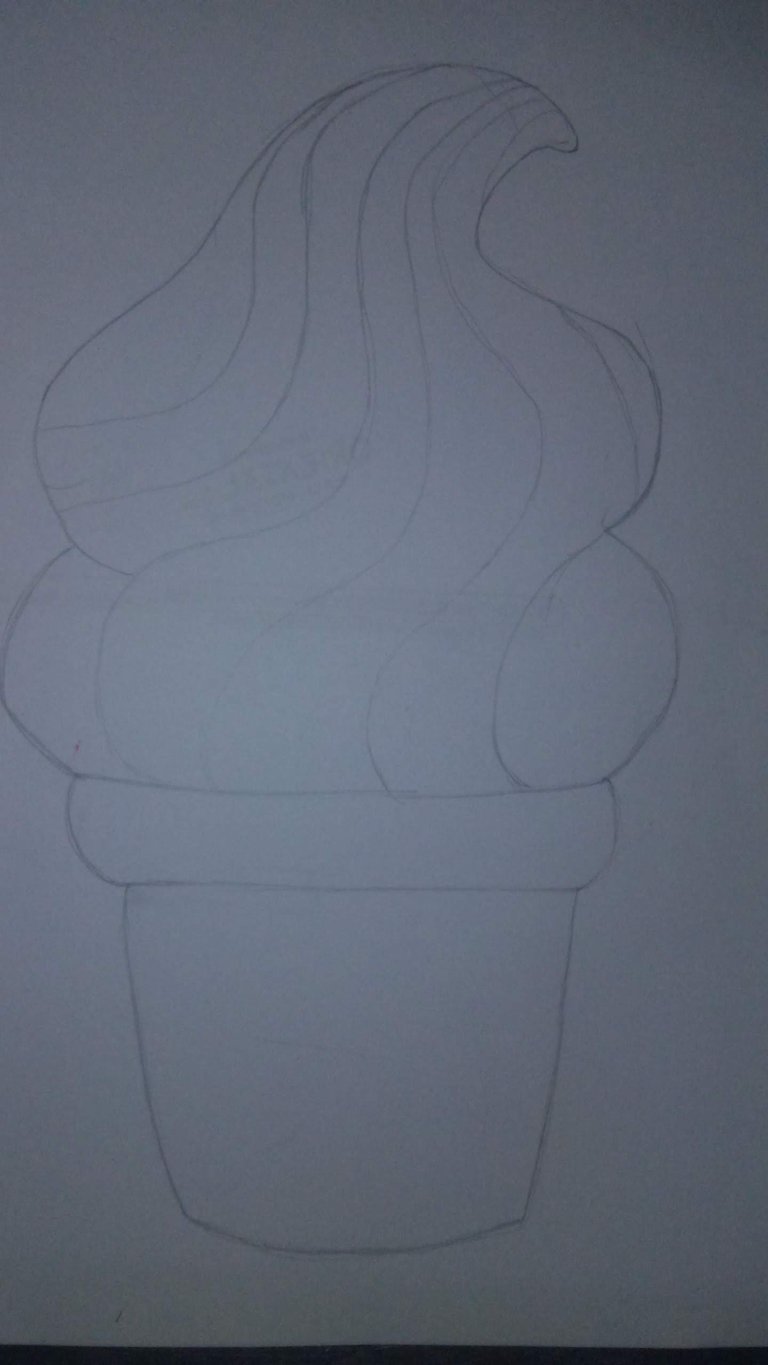 Al tener ya mis trazos bien resaltados, realice dos circunferencias para los ojos y le dimos una apariencia de galleta al cono
Since my lines are already well highlighted, I made two circles for the eyes and we gave the cone a cookie look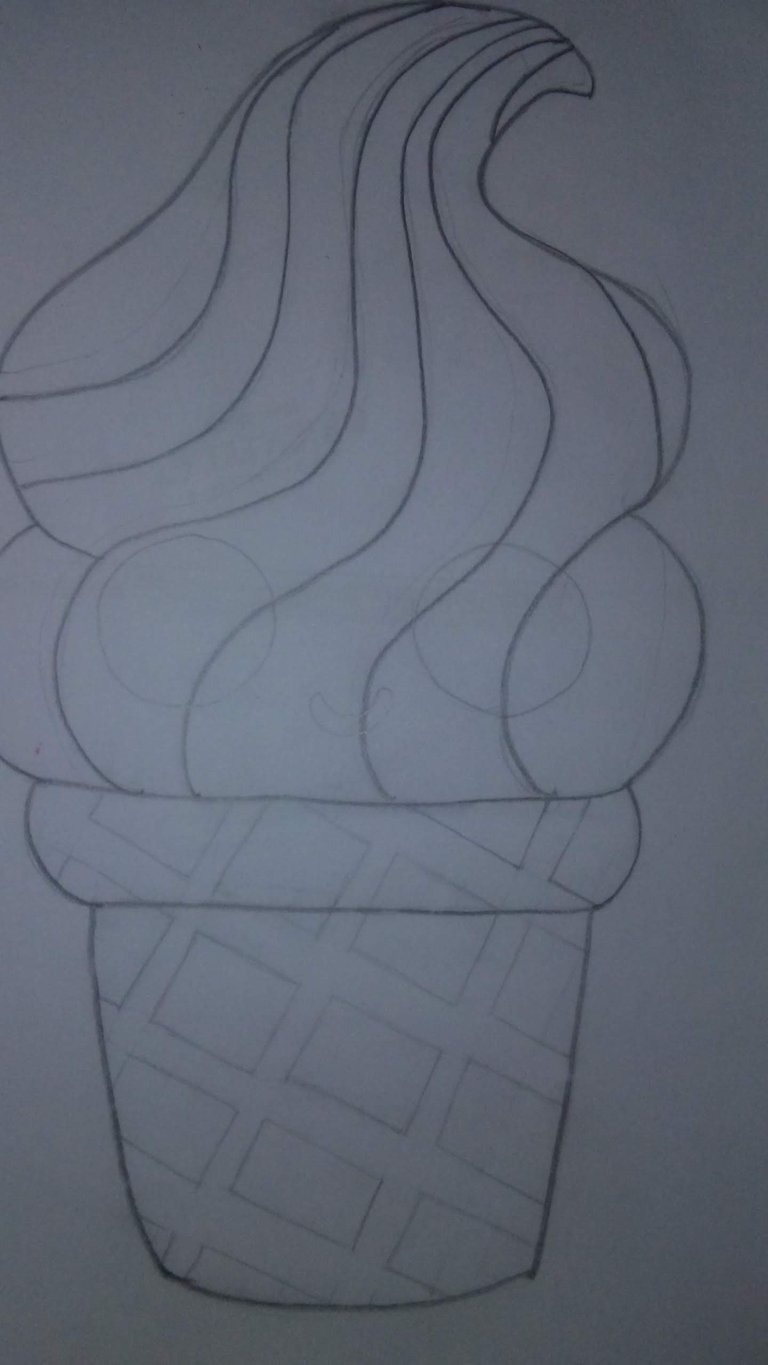 Le di un poco de color rosado y marrón, para hacer referencia a la fresa y el chocolate ( mis dos sabores favoritos) 🍨🍨
I gave it a little pink and brown, to refer to strawberry and chocolate ( my two favorite flavors ) 🍨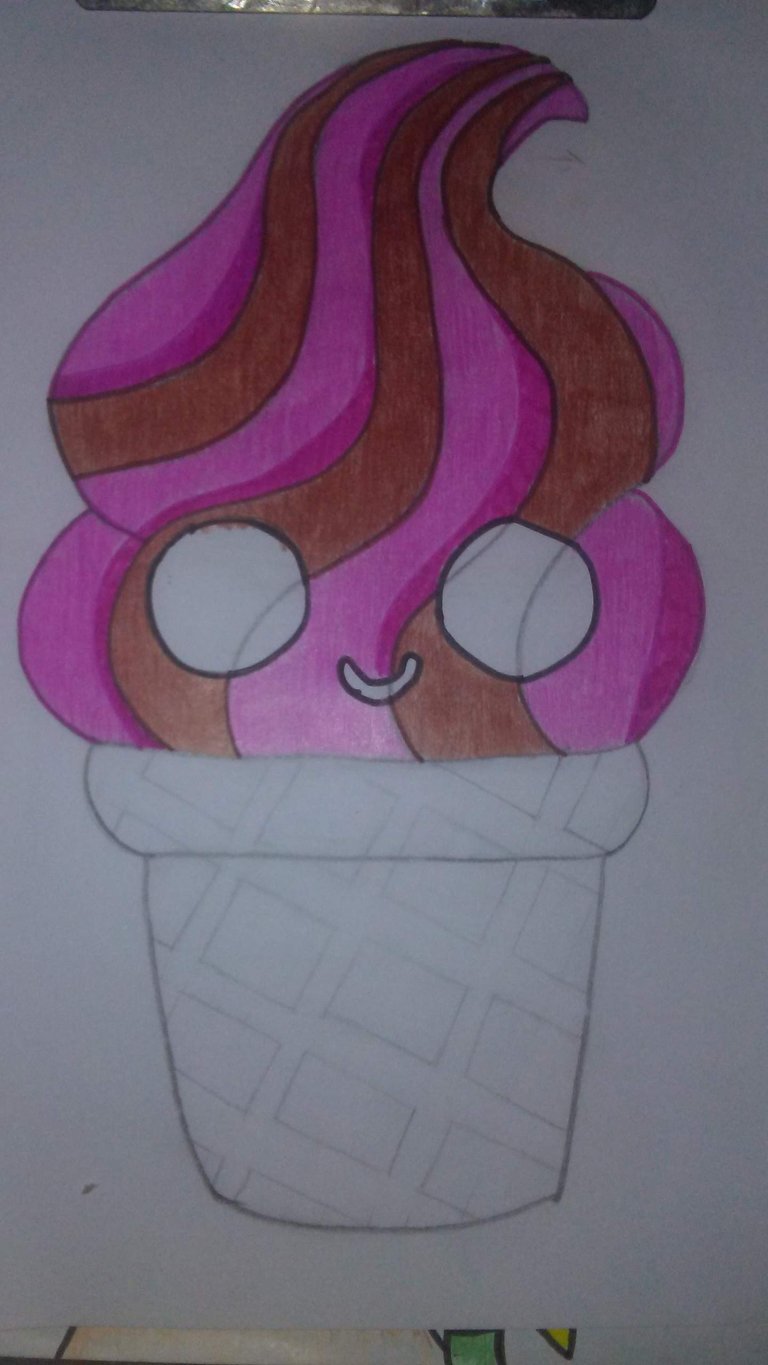 Me inspire para la elaboración de mi helado en el arte culionario Japones Kawaii, es una expresion para indicar que algo es muy lindo o tierno. La idea esta en hacer sentir al comensal una sensación de ternura a su comida. 🤤
I was inspired for the elaboration of my ice cream in the Japanese culinary art Kawaii, it is an expression to indicate that something is very nice or tender. The idea is to make the diner feel a sensation of tenderness to his food. 🤤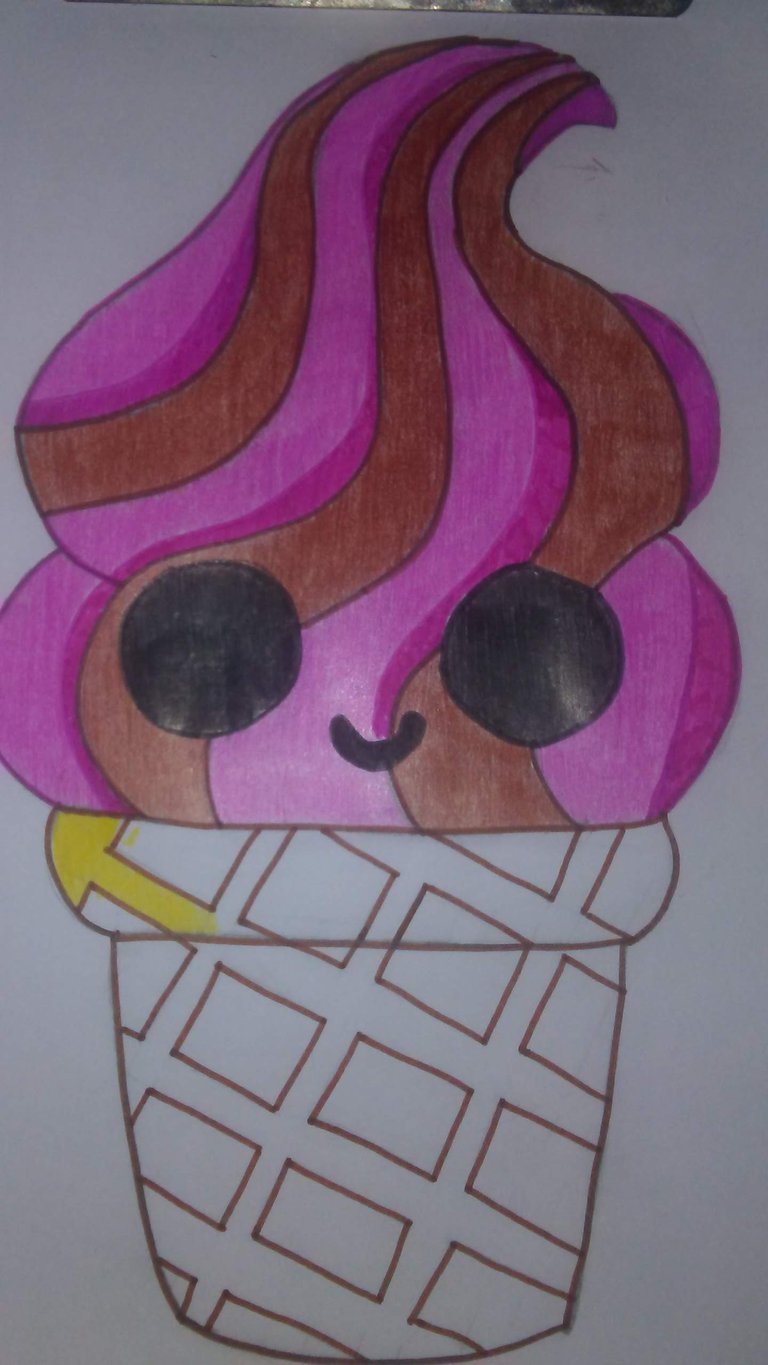 Aqui pueden apreciar el resultadof final, espero que lo puedan disfrutar tanto como yo al dibujarlo.
Here you can appreciate the final result, I hope you can enjoy it as much as I did when I drew it.