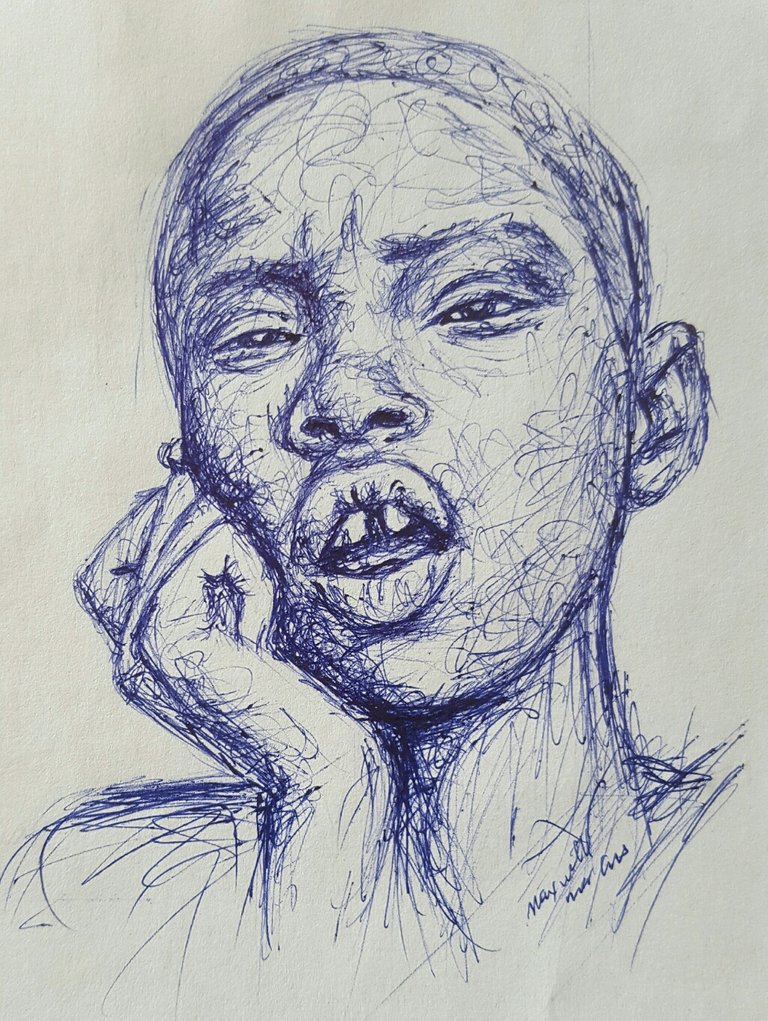 Imagine a world where there is no pen or ink. Ink sketchers would have found it boring.
With ink, I feel like I'm on top of the world!
With scribbles, I made this lady who is supporting her chin with her right hand. She seems to be displaying her gat teeth as she opens her mouth. My steps are below: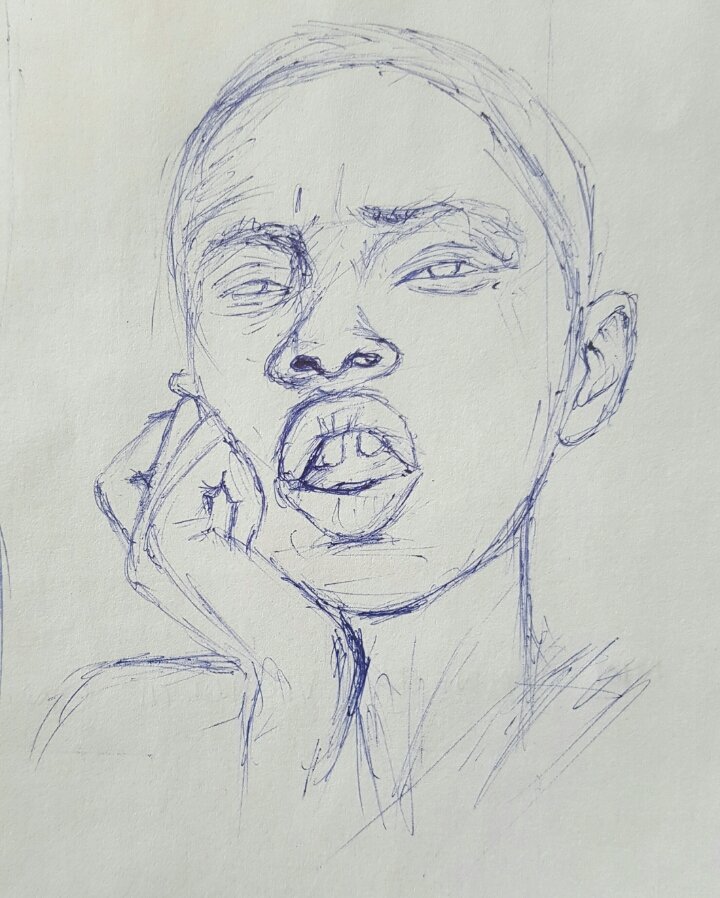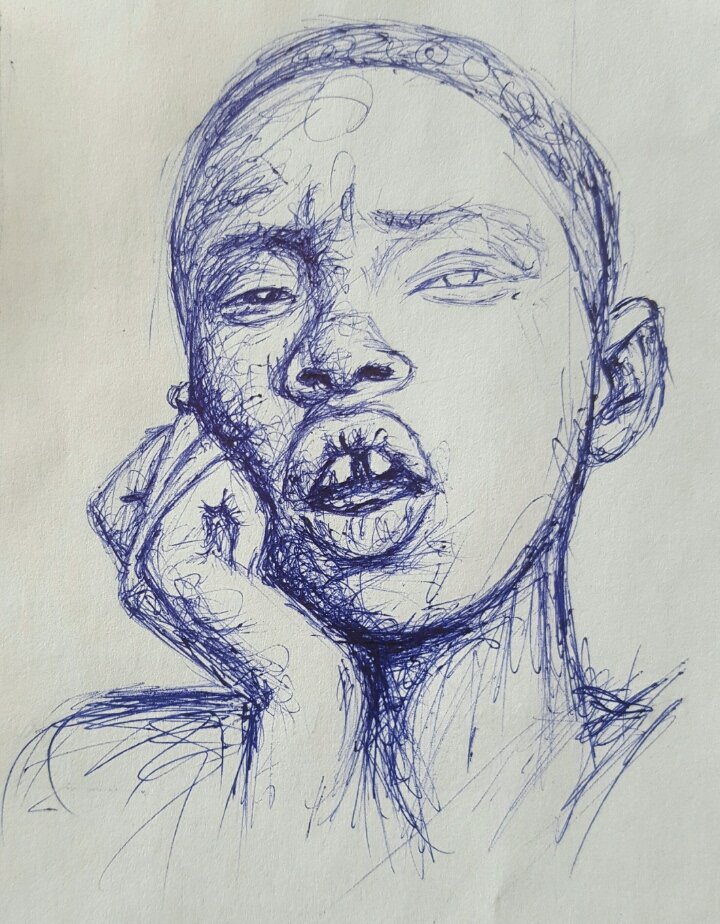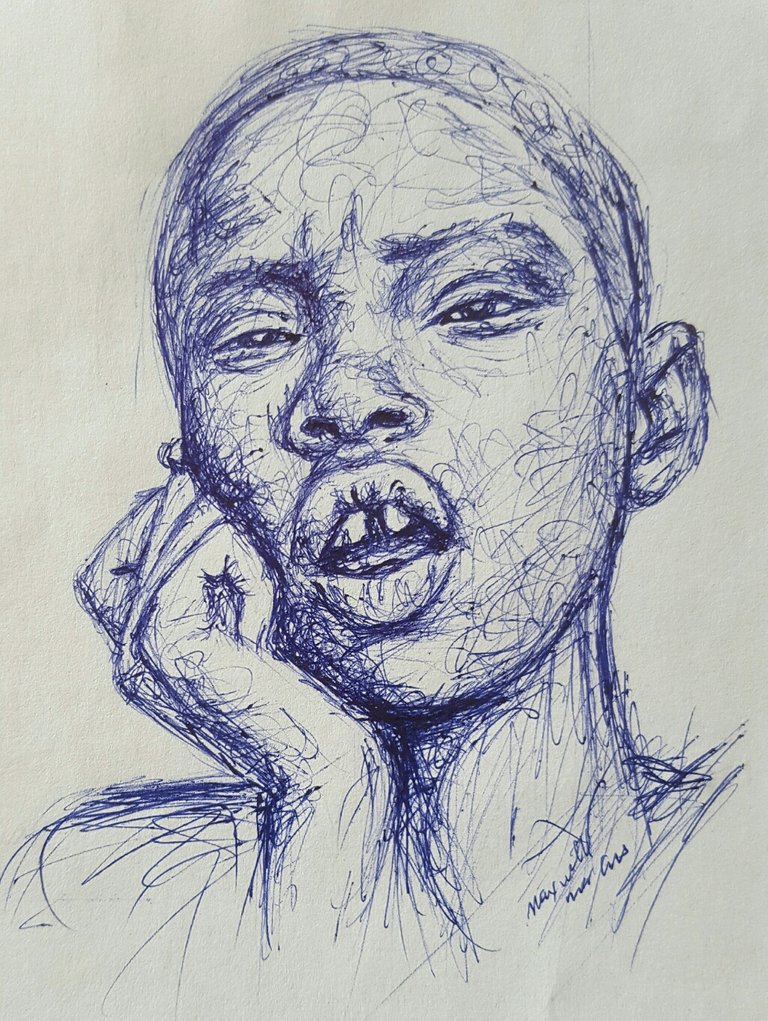 Thank you.