Hi all!
From my animal series, I present to you my new artwork for a cock.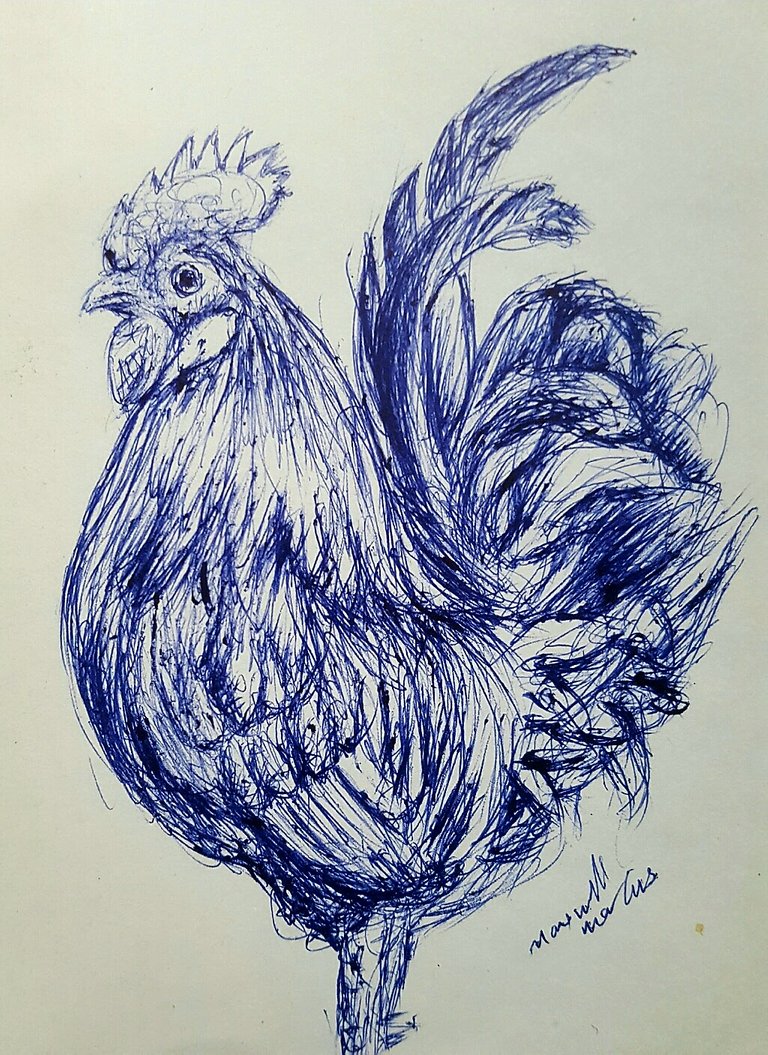 One of the easiest recognizable domestic animals are fowls. They are found mostly in the rural areas. Some are also reared as chickens.
In the olden days, when there was no significat time(clock), their loud crows in the early morning hour were used to know(predict) when it was day break.
Here, I drew a matured domestic hen with a blue ballpoint on a cardboard paper. Below are my steps: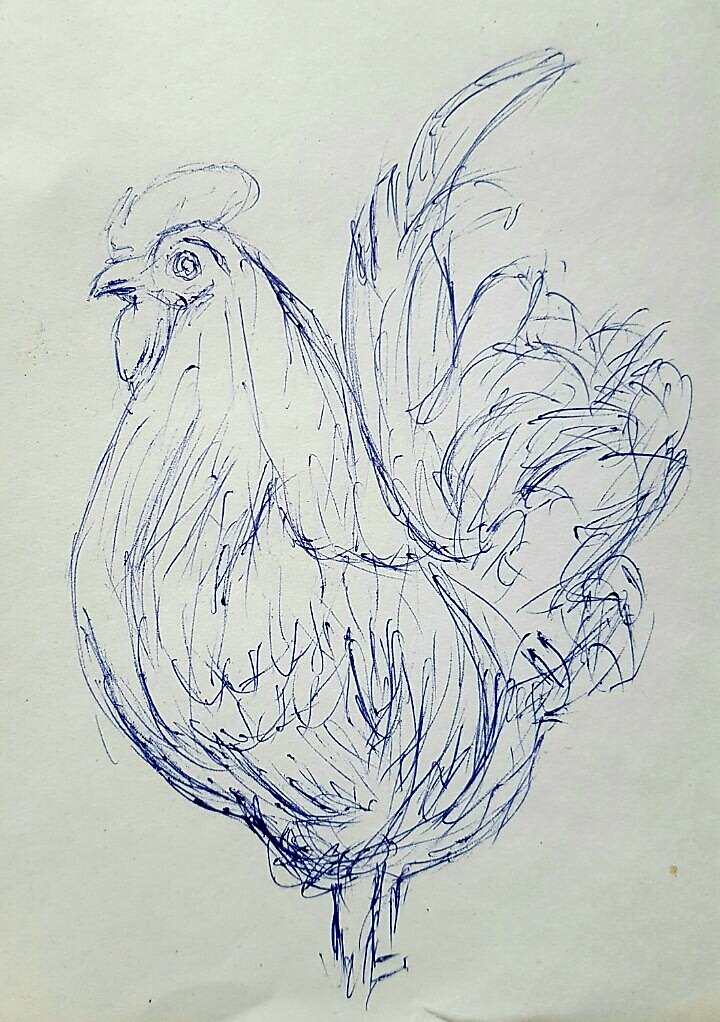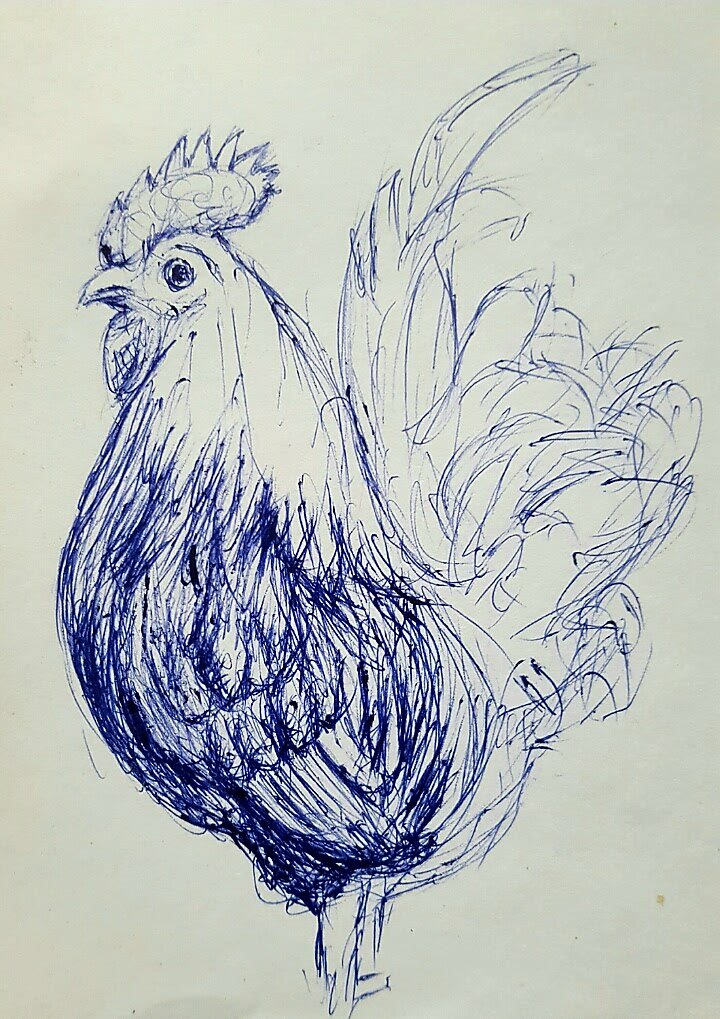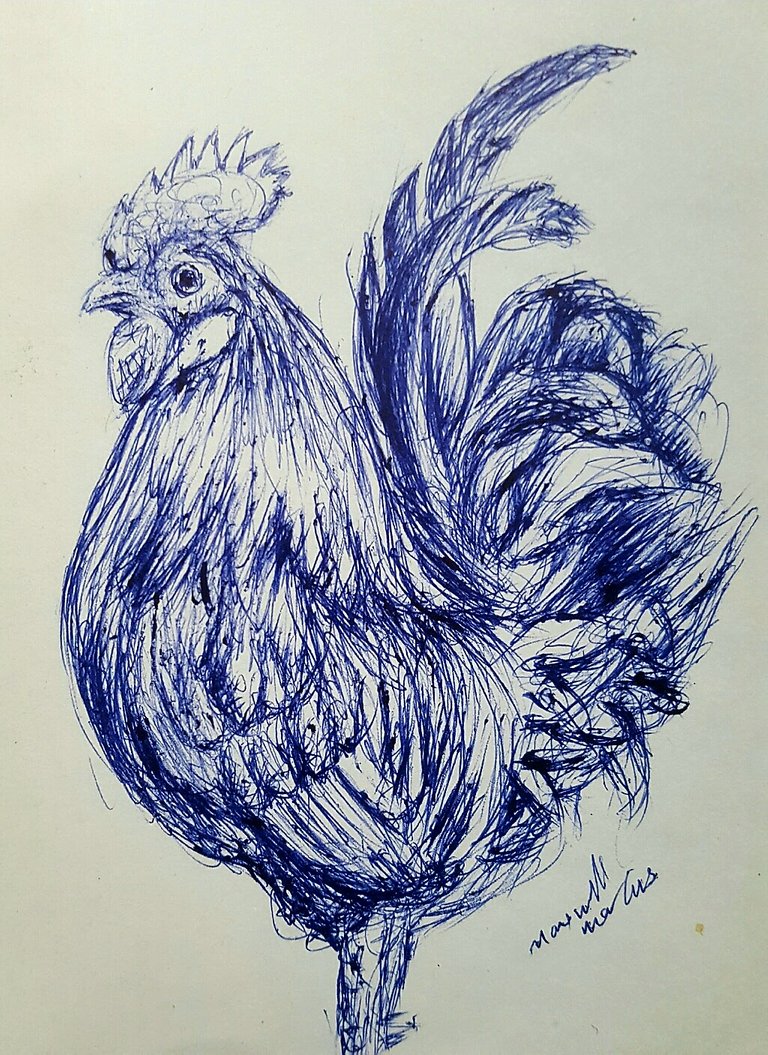 Thank you.