Landscape Drawing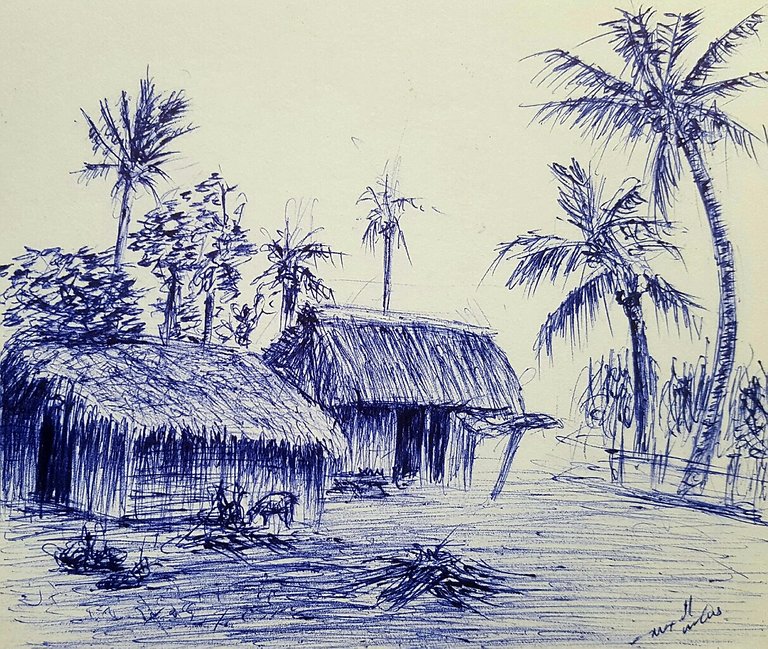 Hello, happy Sunday to you all!
Sharing with you here is my new art work which is a landscape drawing. The drawing feature two local buildings, palm trees and coconut trees. There is also a goat behind one of the houses. Looks like it is trying to eat something layed on the ground. There are firewood close the house and a walkway behind the house at the extreme.
The work was done with a blue ballpoint pen on a cardboard paper and depicts a real life environment where people reside.
Below are my steps to the development of this: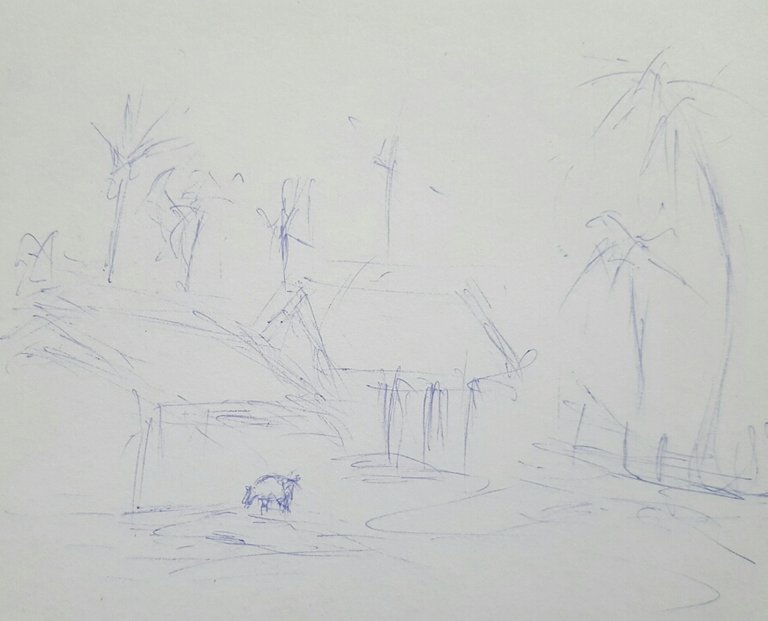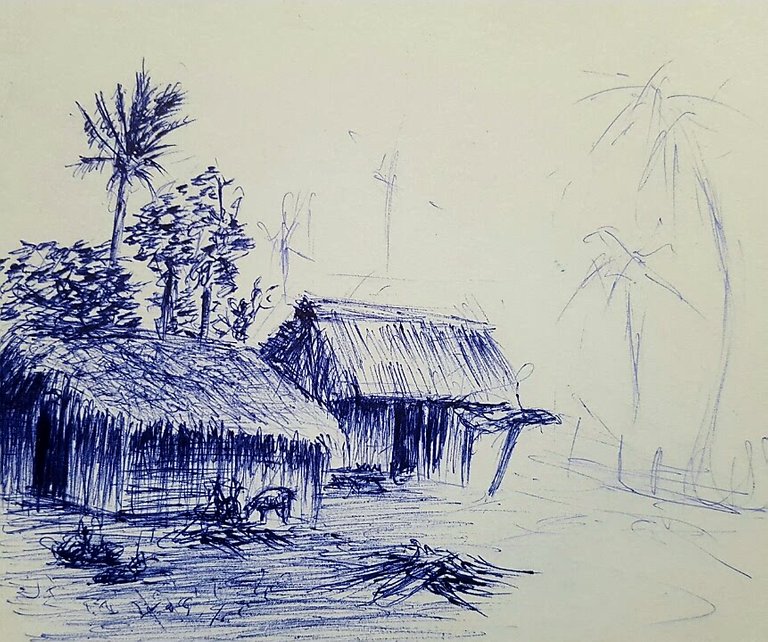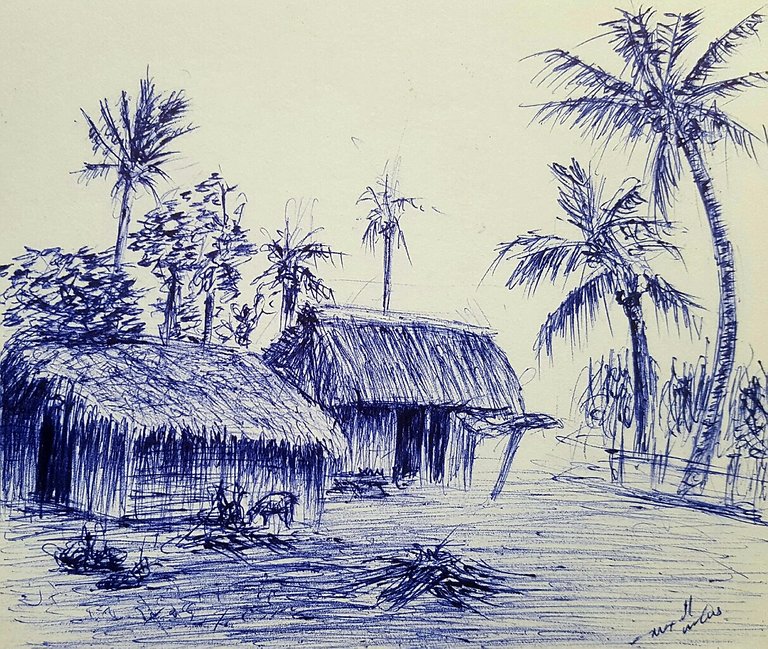 Thank you.
---
---