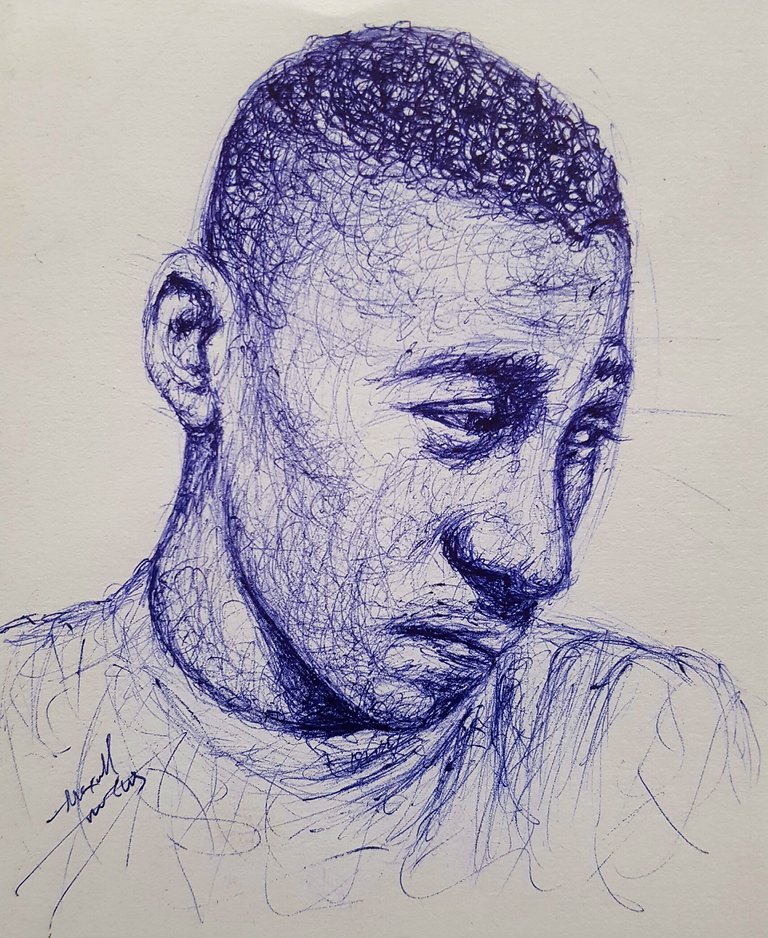 This piece explains how I often make my portrait drawings using freehand method with scribbles technique.
Step 1
The first step is to draw an egglike shape. Using a light ink and make your strokes faint.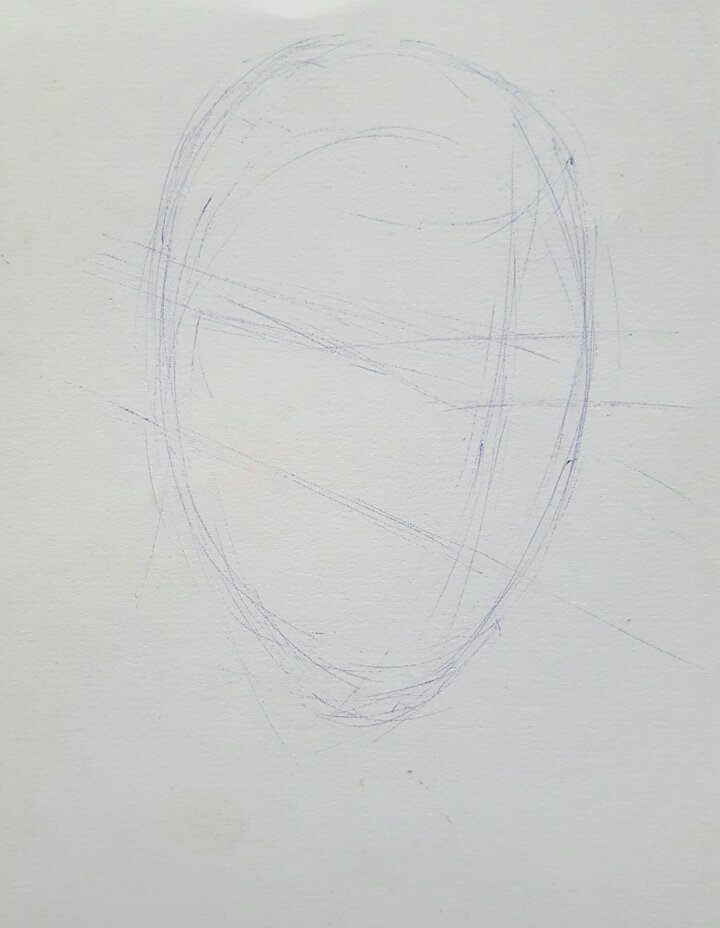 Divide the egg into two in proportion to the position of the face you want to build. Then add the lines for the facial features. Also let it be faint.
Step 2
In the next stage, add the facial features. Making it thinker than the previous.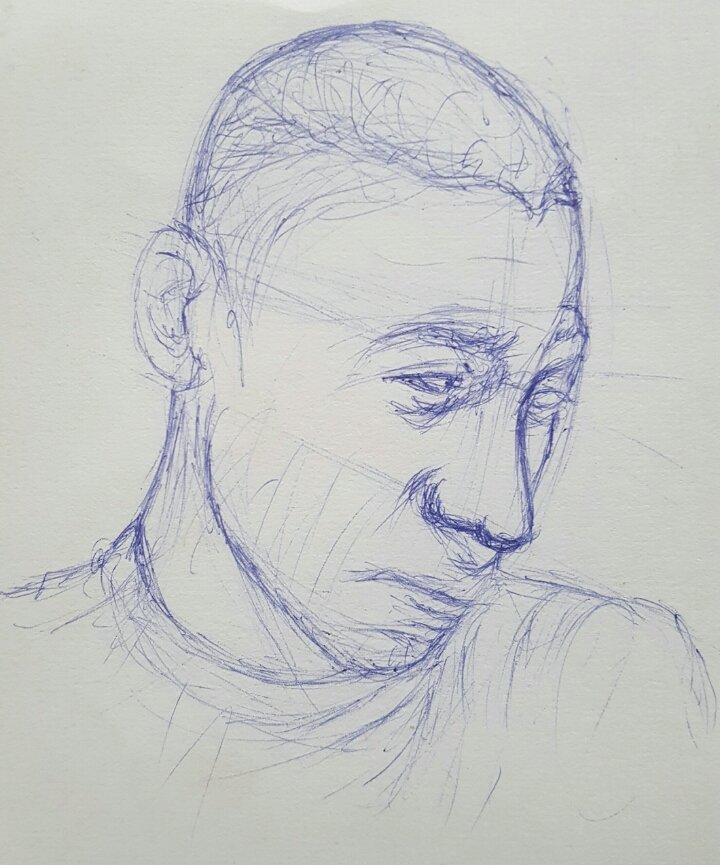 At this stage, most of its lines will cover the previous lines. When you are satisfied with the shapes, move to the next stage
Step 3
Here, you start building your forms. Determine the technique you want to use. In this drawing, I used scribble style to achieve my desired goal.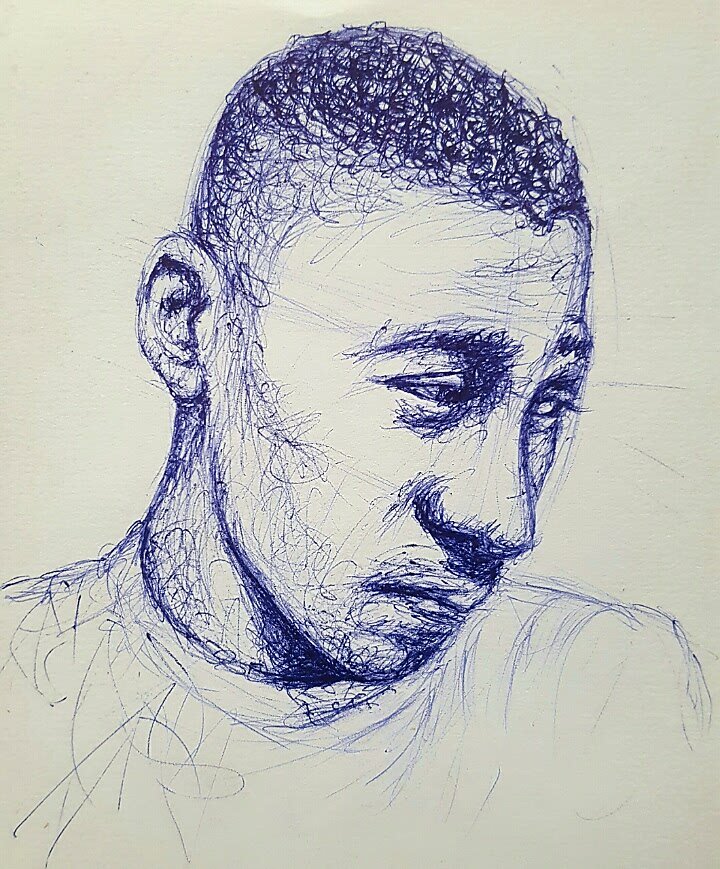 It is better to focus on the darker arears first. Apply darker tones on those areas. Just be very careful here not to make so much mistakes here.
Step 4
Final stage; Add lighter shades here - More like mid tones. Then leave some portions where light fell on blank. This will act as high light and/or reflected light which will bring out the forms.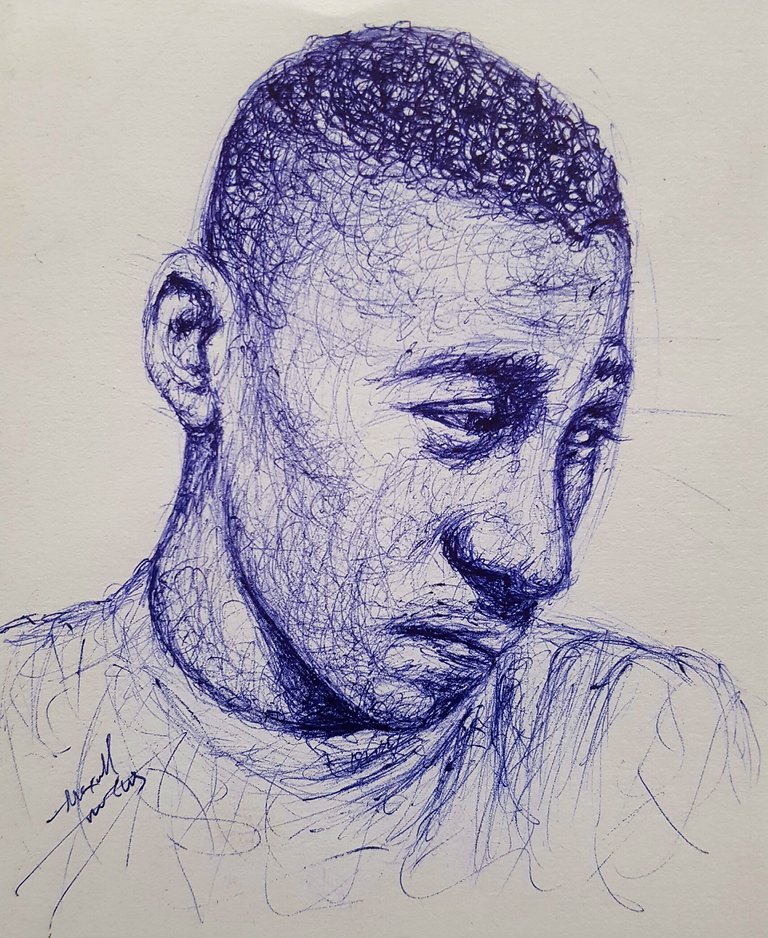 That's all for now. I hope you were able to grab something.
Have great day.