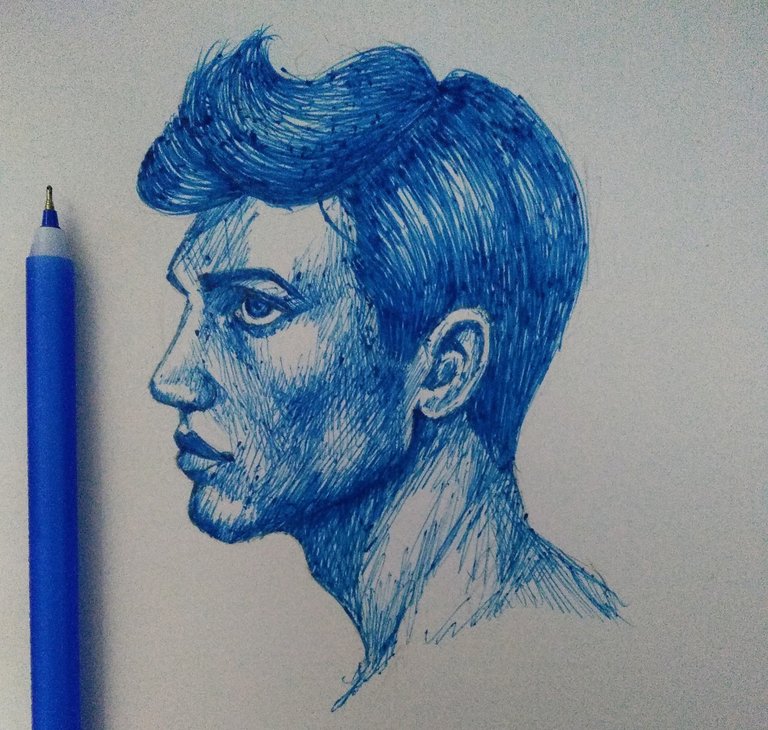 Hello hivers, I am here to share with you my newest portrait drawing with a ball point pen. Something weird is happening with my pen. Every time i lift the pen off the paper there's some extra ink on the nib and that's creating those darker spots you see in the drawing.
I am not really liking that because its' interrupting with my shading and making places look darker than I want them to be.
But i finished this drawing with this problem. Now that i look at it, i like it. It gives a different kind of look to it. it looks like some kind of a pointy texture.
I bought two more of this pen because i am running out of ink very fast, faster than i hoped.
Leave your thoughts in the comments. i would love to hear from you guys...
Here are some process shots: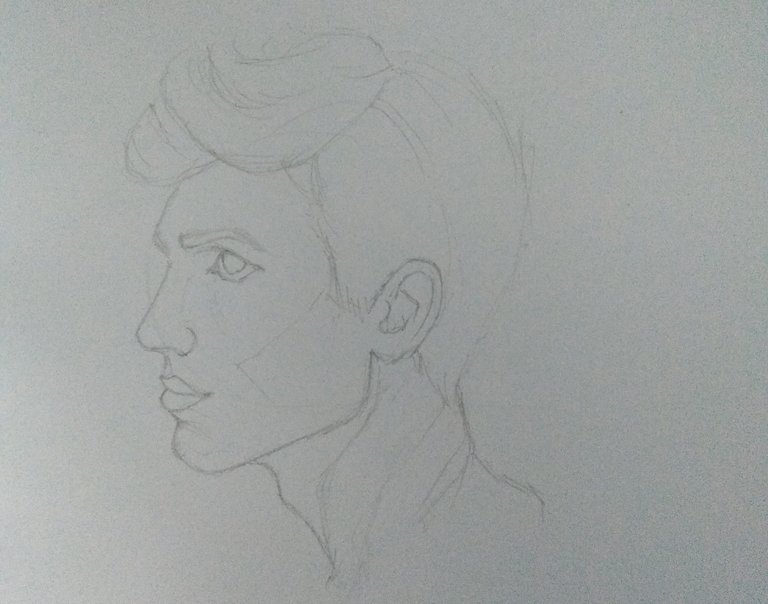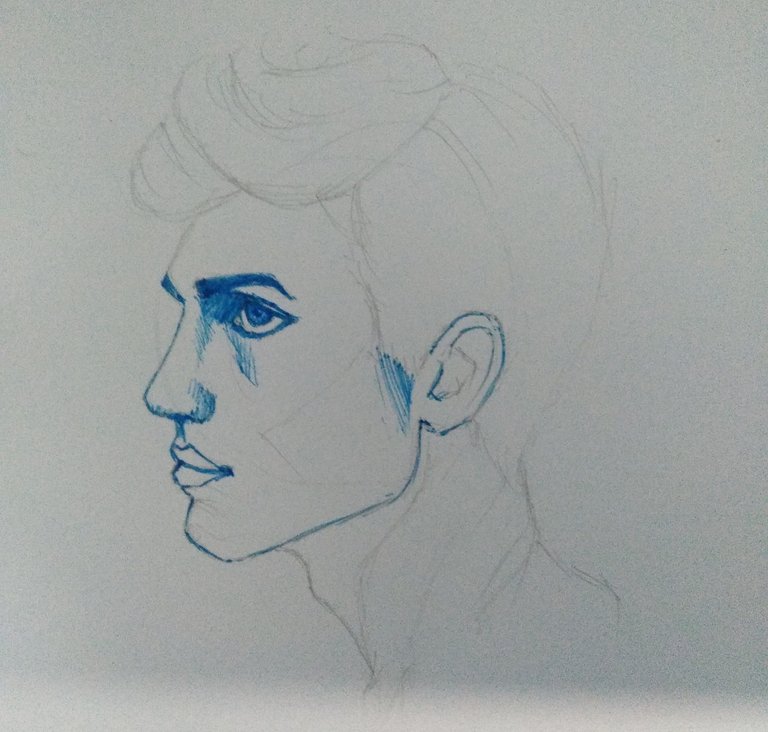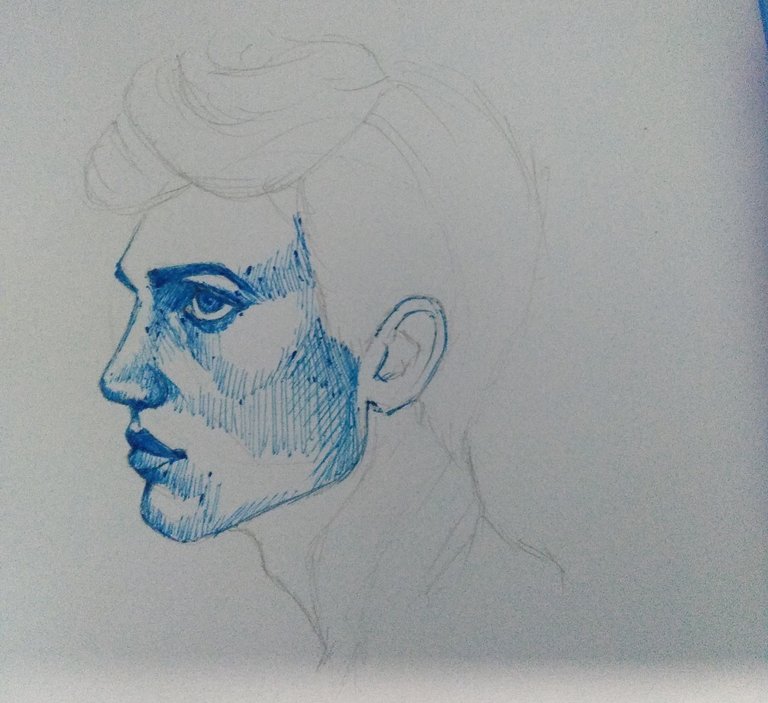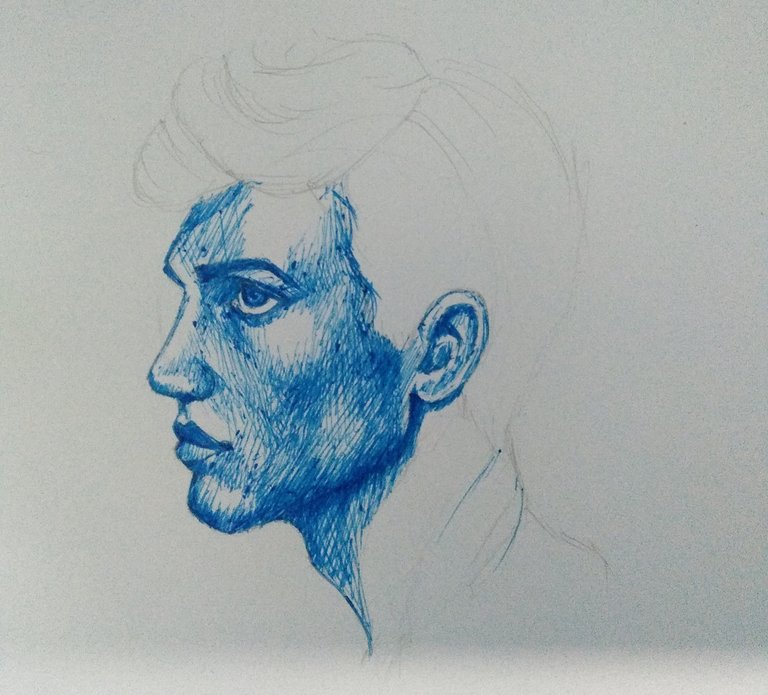 Reference image of this drawing.