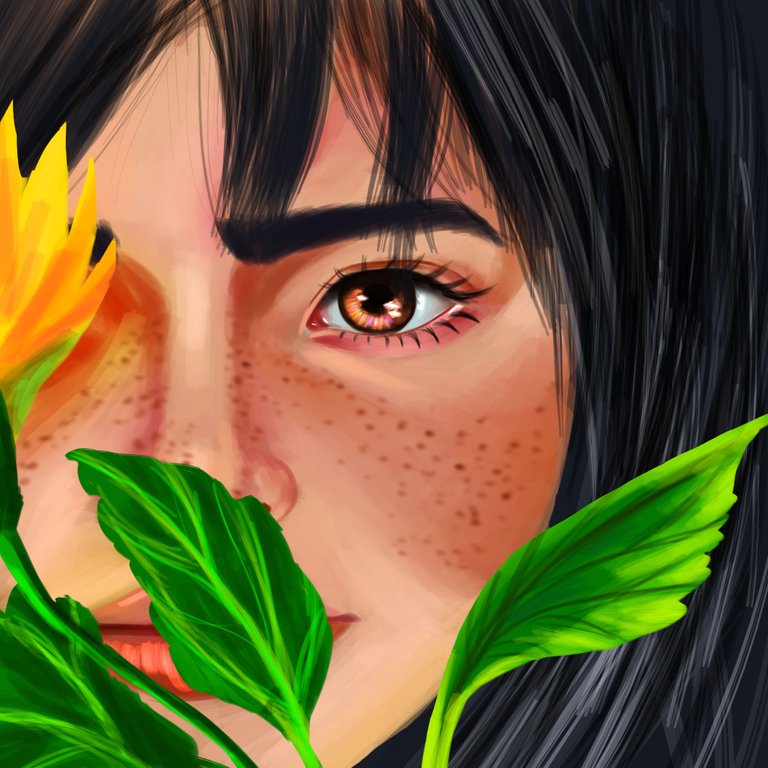 Hello everyone, today i am sharing another portrait painting, painted in photoshop. For today, i didn't choose a whole face but part of a face. Mostly tried to make the eye area as much realistic as possible and i think the leaves brings some contrast which is why i chose this photo to paint.
At the end i added some reflected color from the flower and the leaves.
Let me know your thoughts on this.
Here are some process shots: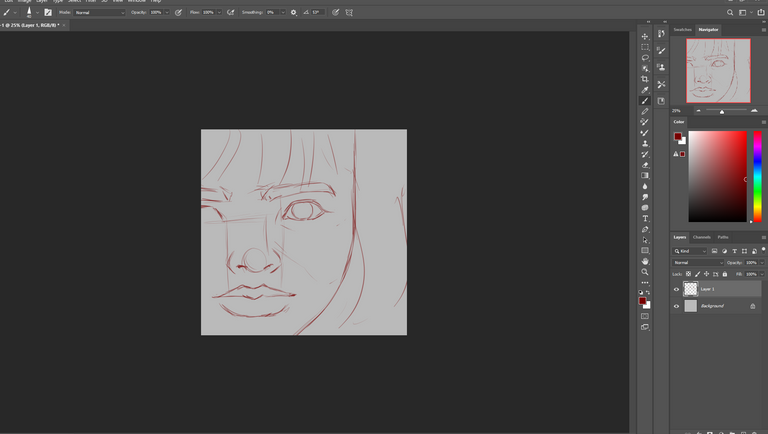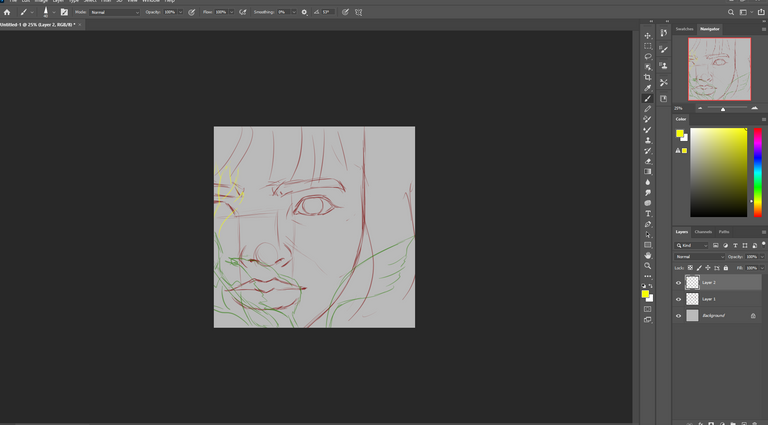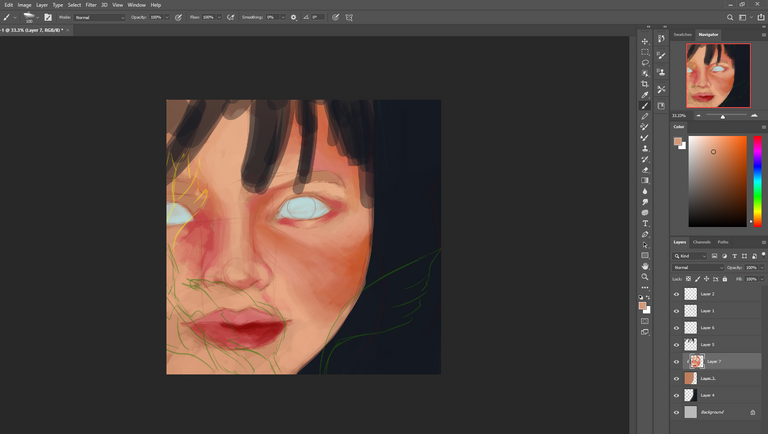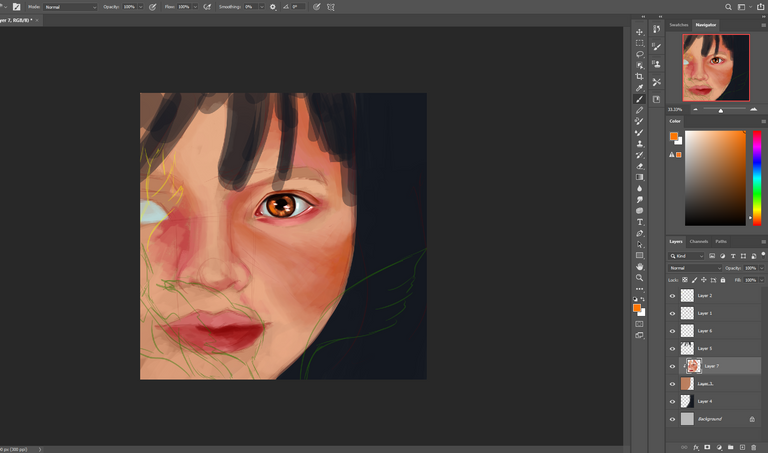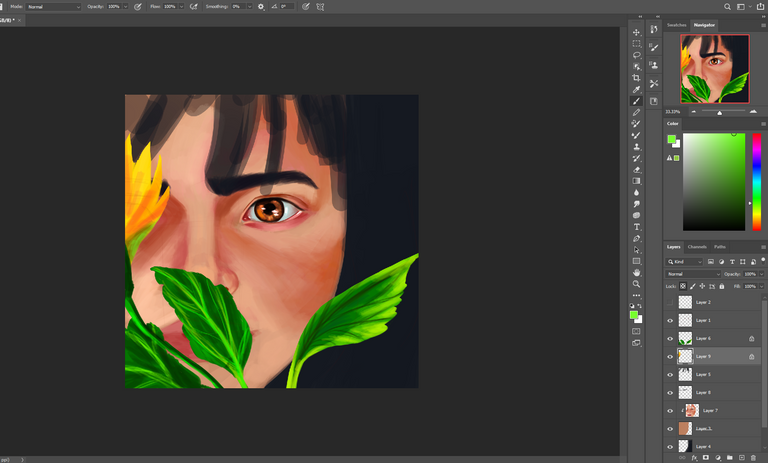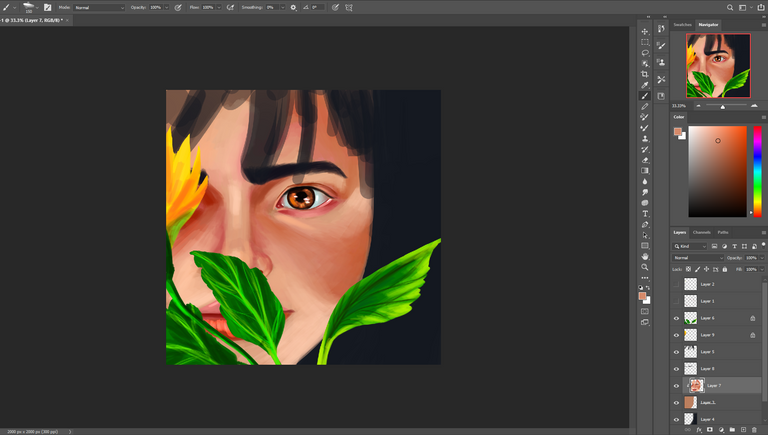 Reference Image Used for this photo study.