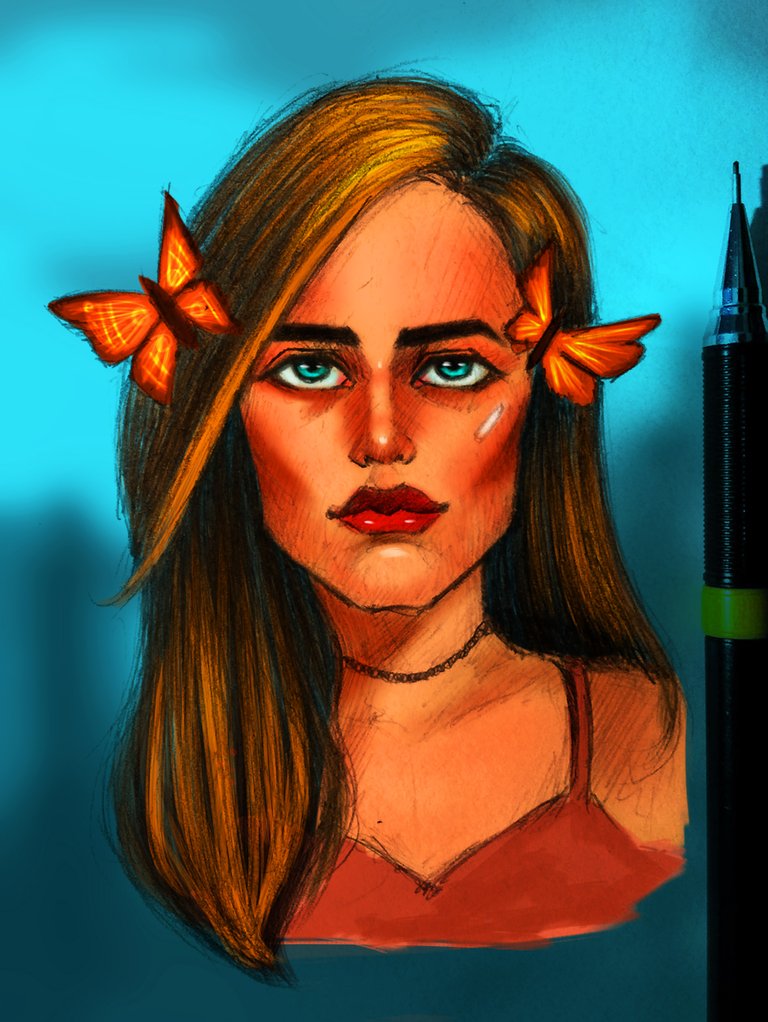 Hello everyone, i am here to share a new portrait painting colored in photoshop. I shared the pencil version of this about three days ago.
the special thing about this drawing is that the color palette is very close to each other. Its in the range of red to orange to yellow. So i used a bluish background to make it pop...
Let me know your thoughts about this drawing in the comments
Here are some process shots: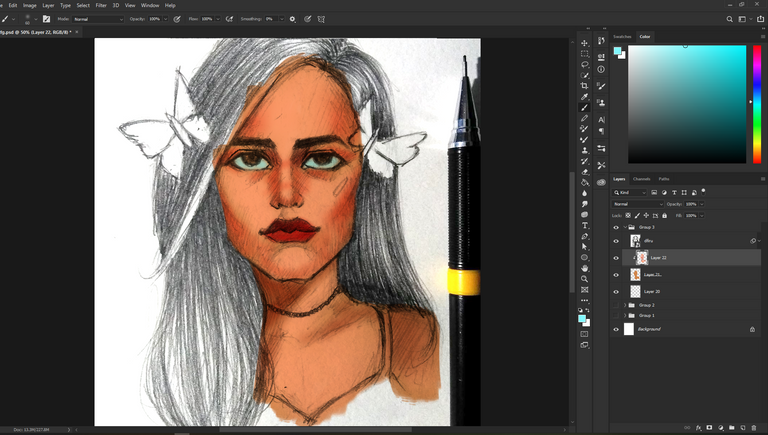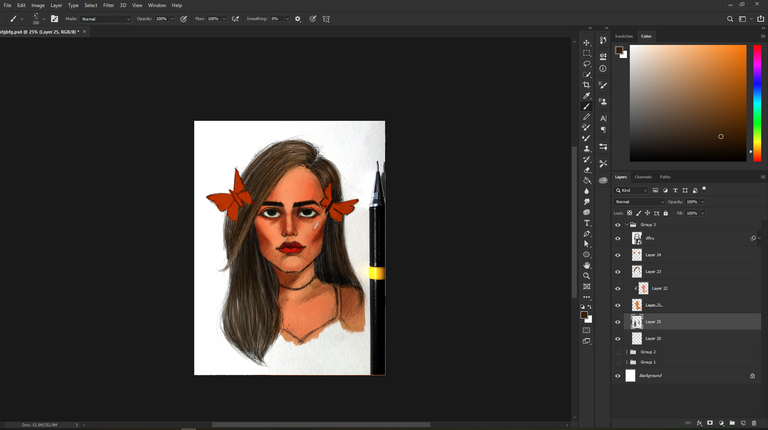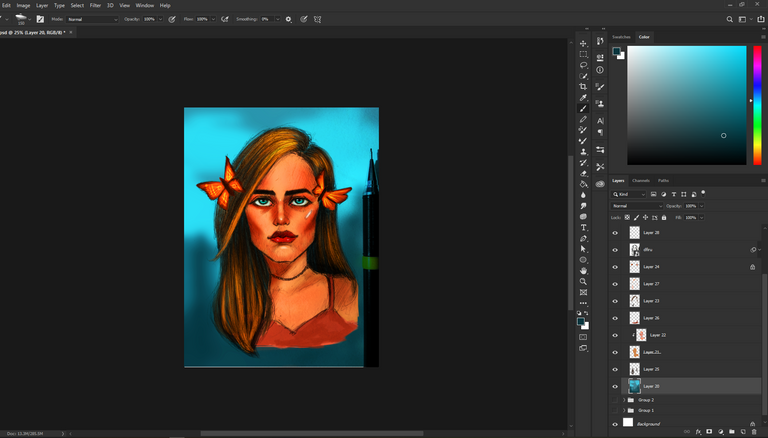 Reference image used for this drawing.