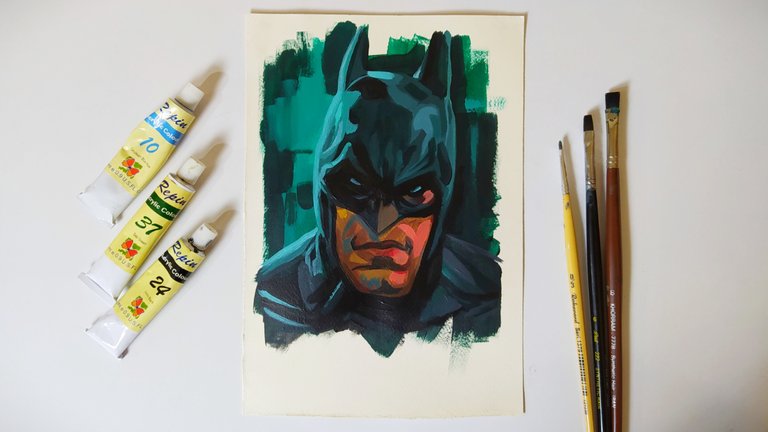 .Hello dear friends
I did this painting with acrylic on cardboard. And it took about 1 hour.
Learn to paint Batman with acrylic paints.


In the previous videos, we drew a picture of the Joker, which was your favorite, so I decided to paint the character in front of the Joker, Batman.