Let me share to you guys these 3D perspective view for a certain project that I am doing, so it is a landscape design by the way I am not a Landscape Architect or an architecture student.


I am not a pro either but allow me to share these creations of mine using sketchup, the rendering process took some time maybe more than a couple of hours because I don't have that kind of rig to cater heavy rendering 3d softwares or high quality renders.





So this one is at the front gate of the university in which I also attended to, well not exactly in this campus but the university itself just from a different location.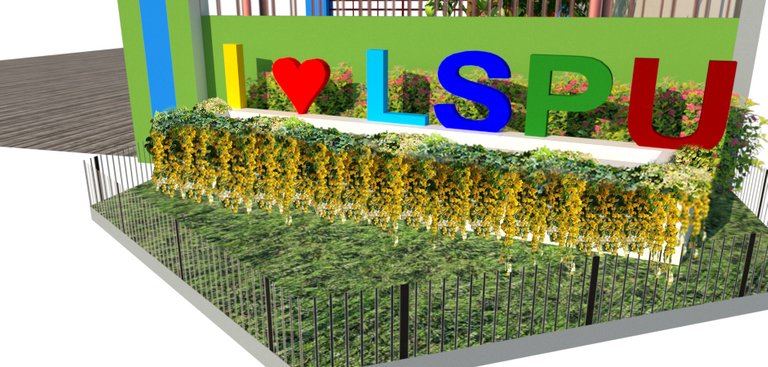 I HEART LSPU which literally means I LOVE LAGUNA STATE POLYTECHNIC UNIVERSITY, i used both my basic knowlde in adobe photoshop and sketchup to make this 3D view of plants and objects in sketchup.




It is harder for me to create landscape designs in sketchup rather than just buildings or houses, I think more lines and shapes are included in landscape designing because of the leaves, stones,pebbles or any landscape materials that mostly made of plants and trees which eats a lot of memory than just rectangular objects of houses.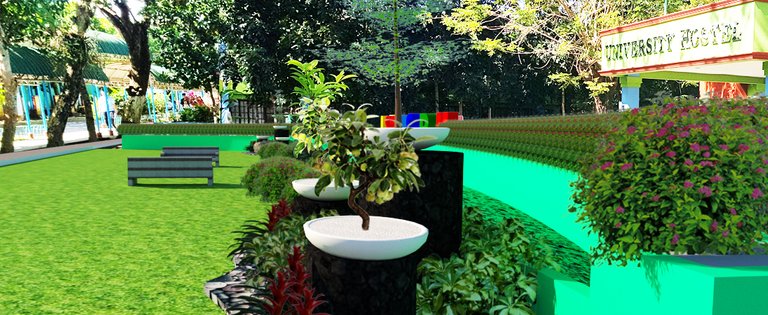 That is all for today let me show you some more again next time, hope you like it guys its all my own design. "MINE THROUGH YOUR MINDS" Peace out!