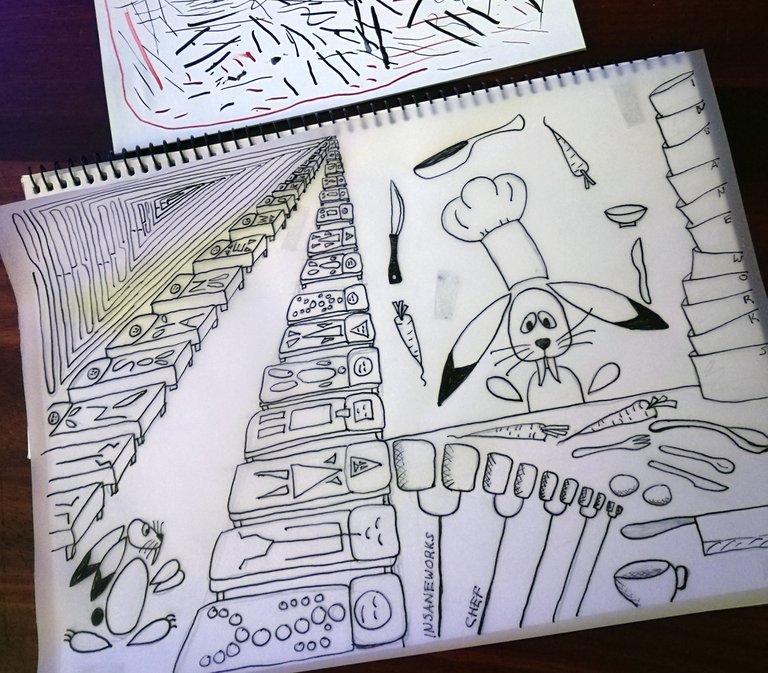 Story continues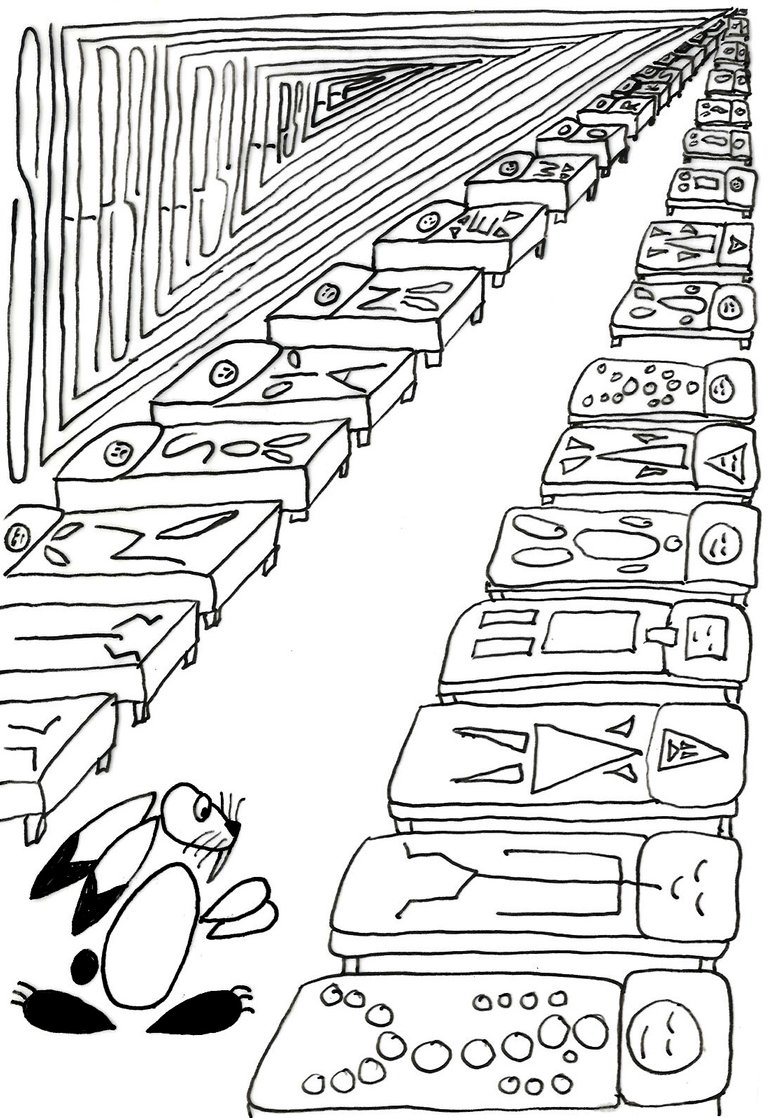 Rachel swam towards the surface and got up thru the floor of a long room or a wide corridor full of beds. She felt really tired and started looking for an available bed. She walked and walked and walked but all the beds were already reserved. She had no choice but to continue walking and after a long while that felt like an eternity Rachel noticed that at the end of the room there was a door. She would have preferred an empty bed but a door with a possibility to find a peaceful corner to take a nap would do also. She walked and walked and walked. Finally she was at the door and without hesitation opened it.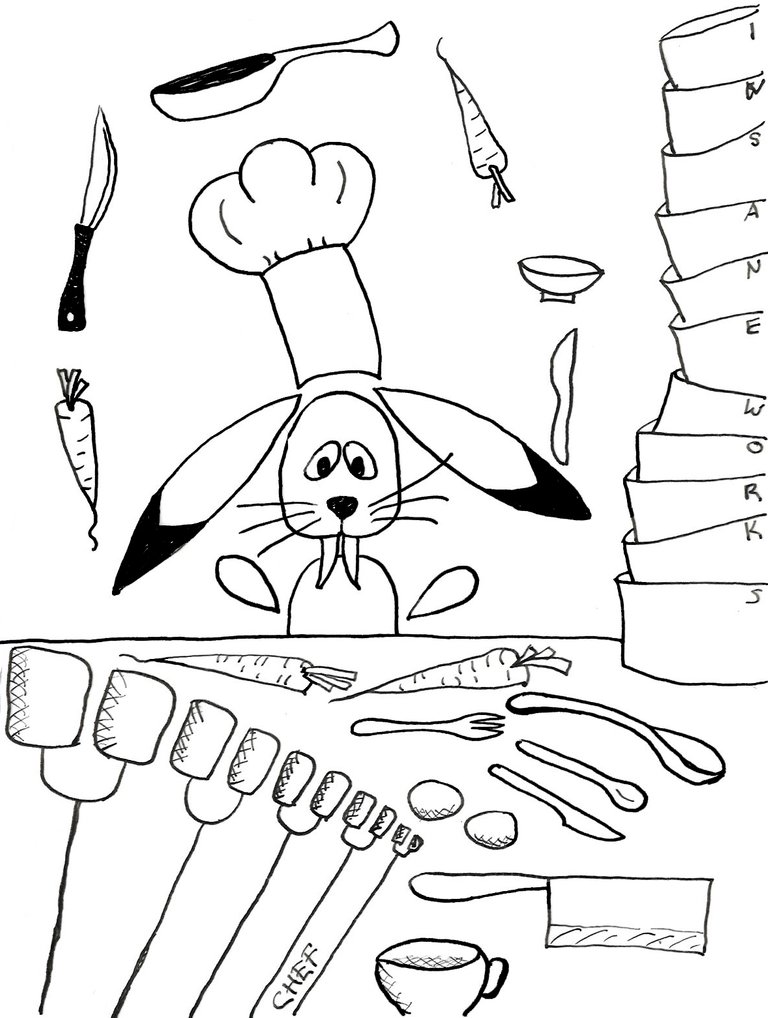 She got sucked in. To a cooking show. She heard someone announce her, crowd cheering and clapping hands. She no longer was sleepy, she was wide awake and terrified. A music that sounded like a cook show theme song was playing as a voice asked all kinds of questions from her: "Who do you work for? What is your purpose? How long have you known Mr. Teeth? What are you hiding in your closet? Who do you think you are? Don't you know who I am? Do you call yourself a chef? Do you have a doughnut chef degree of some kind?"
Rachel started stuttering random words out of her mouth with a tiny voice as she search for a way out: "Bakery... my... I'm... doughnuts... jacket... I should... what... have... carrots... dragon..."
I recommend putting subtitles on.
I am so going to try that many microwave popcorn all at once...
CARROT CAKE!!! He broke the table... Muahahahaa!
To be continued...
Where did it all start?
2019
1-4, 5, 6, 7-8, 9, 10, 11-12, 13-14, 15, 16-18, 19-21, 22-23, 24-27, 28-29, 30-31
Extras
12
2020
0, 1, 2-4, 5-7, 8-10, 11-15, 16-20
Ha! Drawing limbs floating separate from the body is so much easier than characters with limbs attached. Should I continue with this style? Easy way out from inktober?