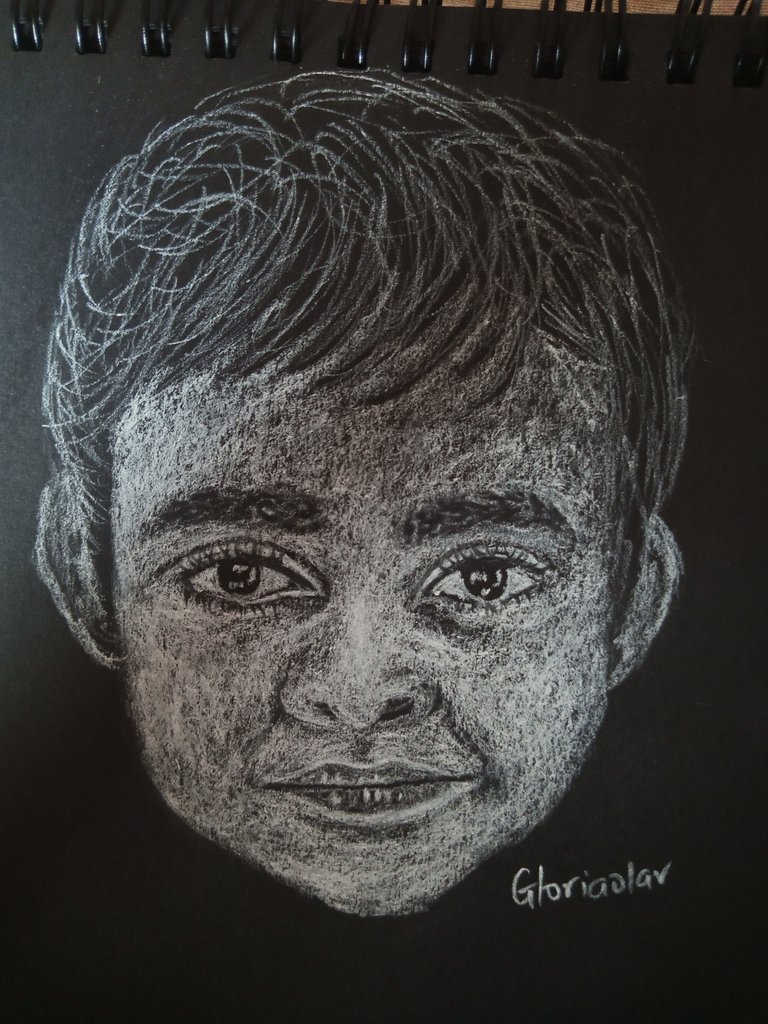 Hello everyone,
I bring to you my recent drawing. Its a random sketch of a little boy. I always love boys with hair so I drew a cool bieber style on him. As for me, I'd have love my little brothers to keep their hair and plait cool hairstyles on them but here, the culture won't permit. Boy have to be on low cut and ladies are the only ones allowed to keep their hair. Anyways, I also tried to capture an innocent look on his eyes.
For the drawing I used white charcoal pencil on black sketchbook.
PROCESS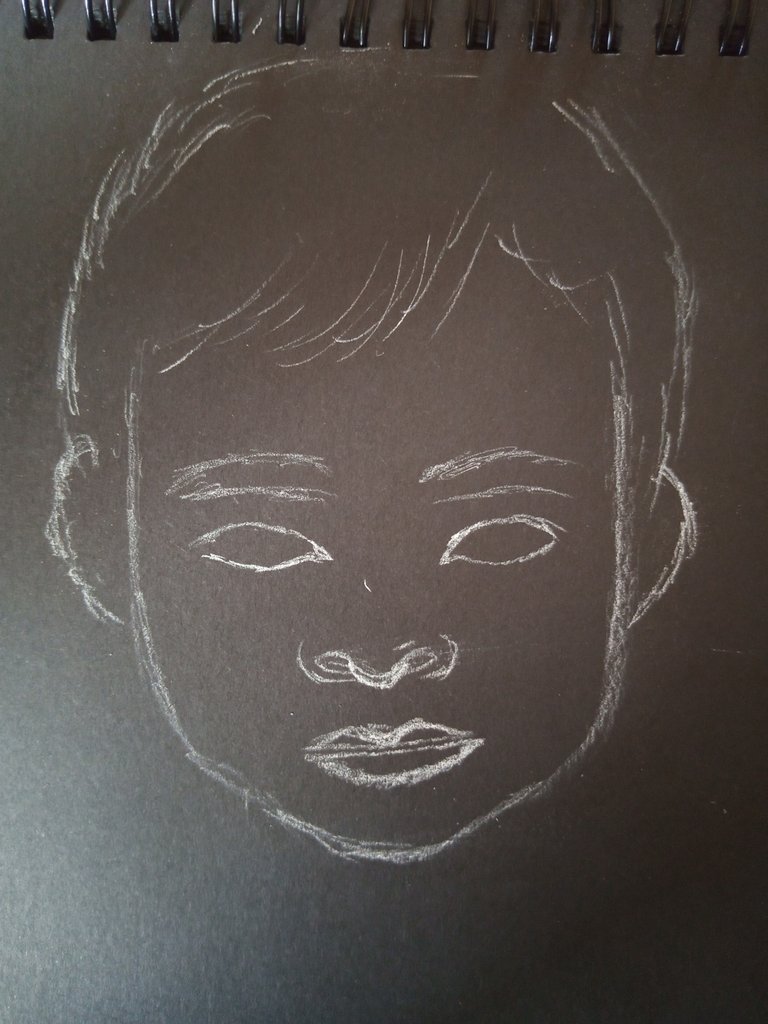 ---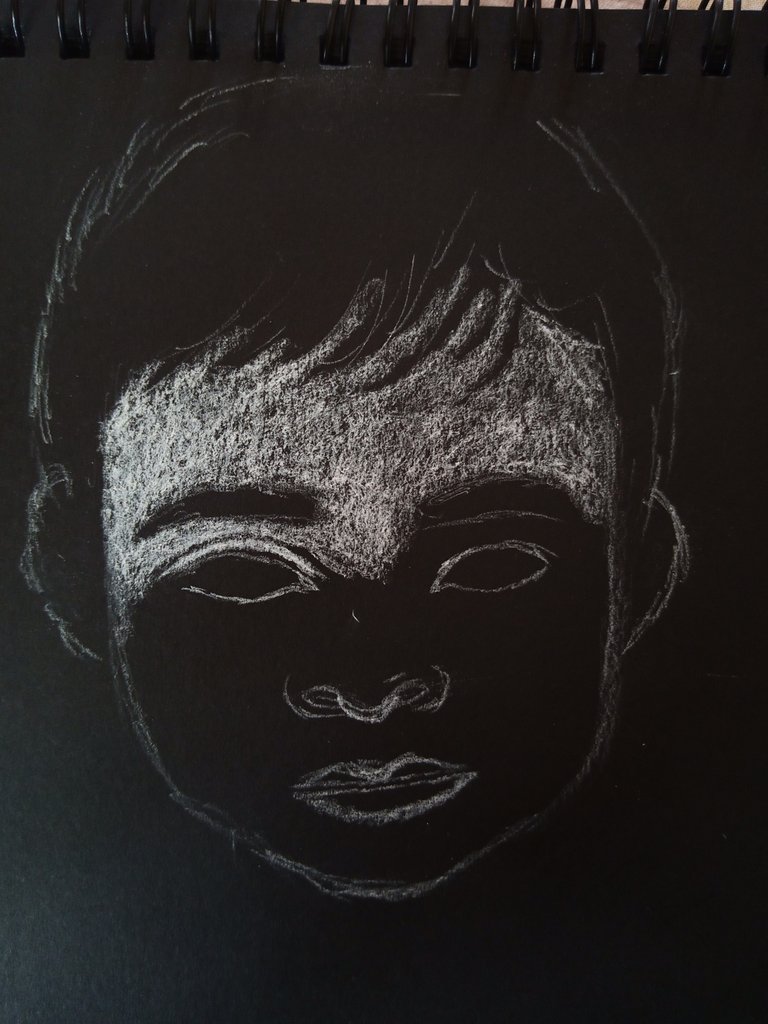 ---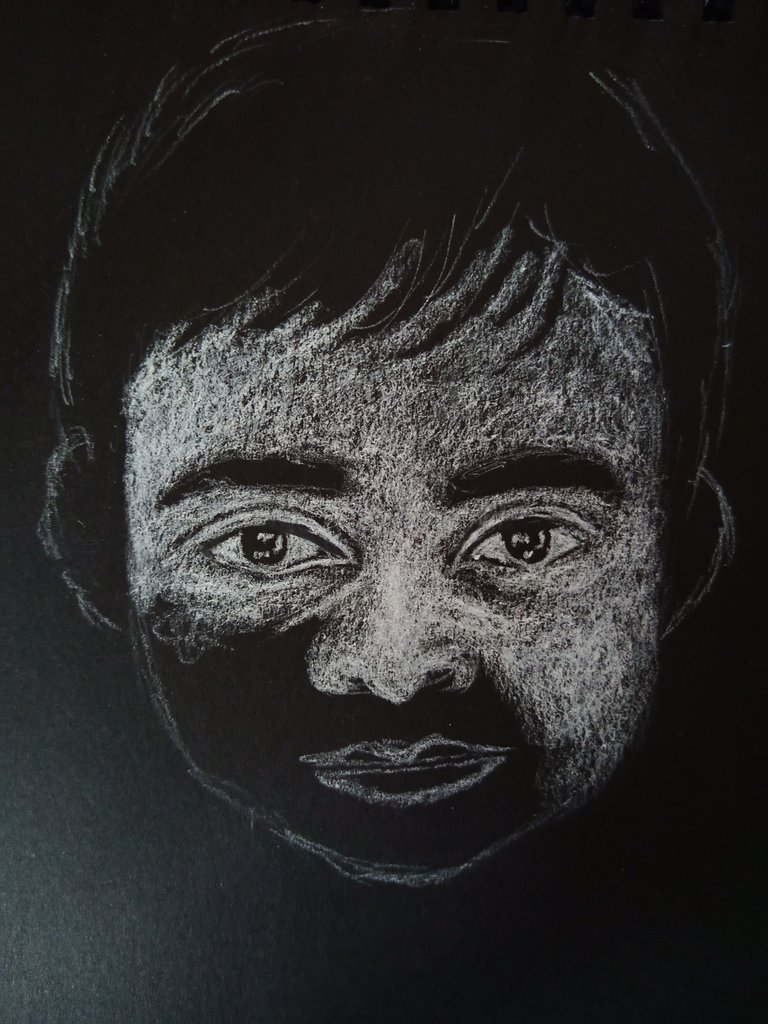 ---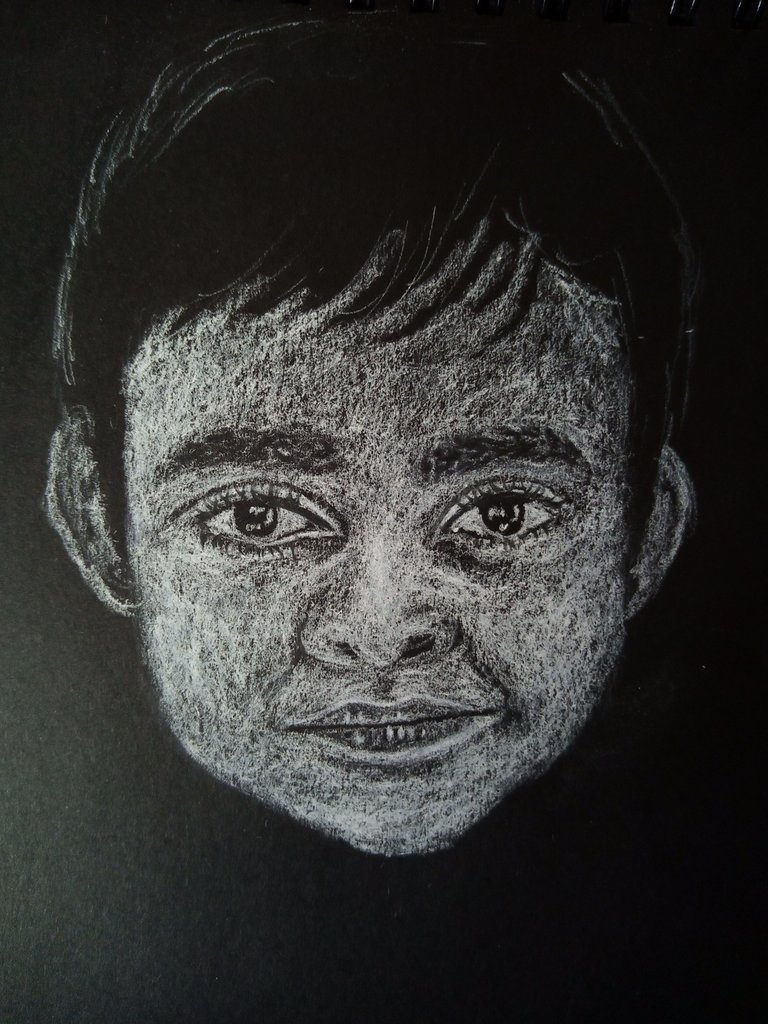 ---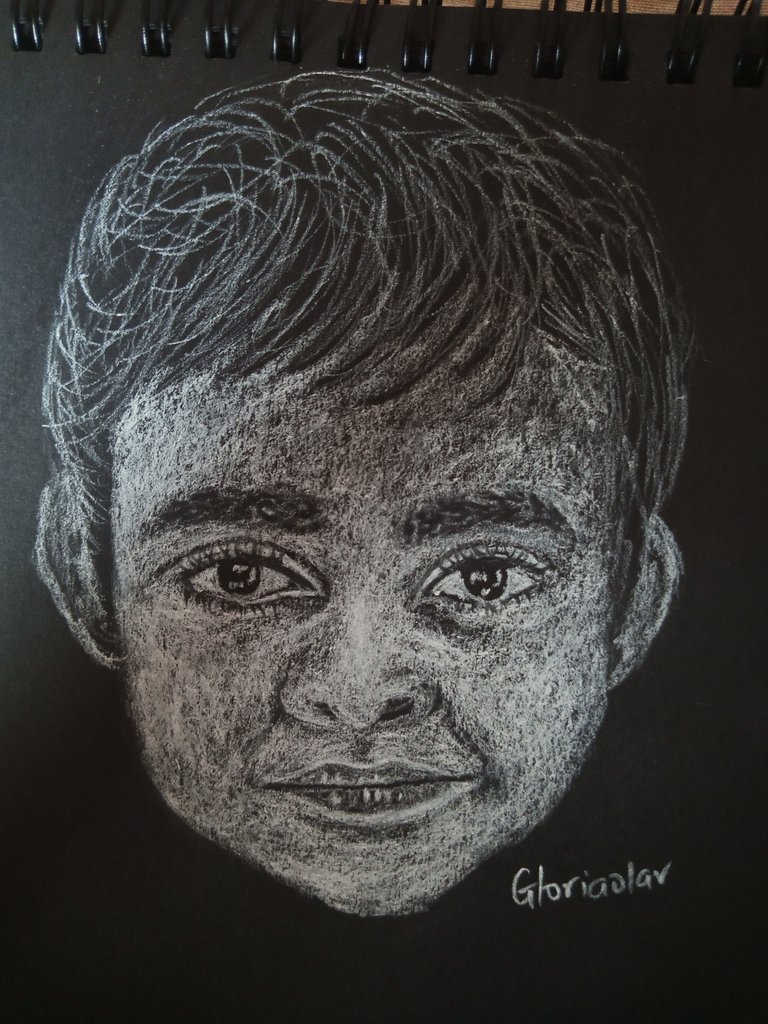 ---
Thank you for viewing my blog and have a fulfilling day.