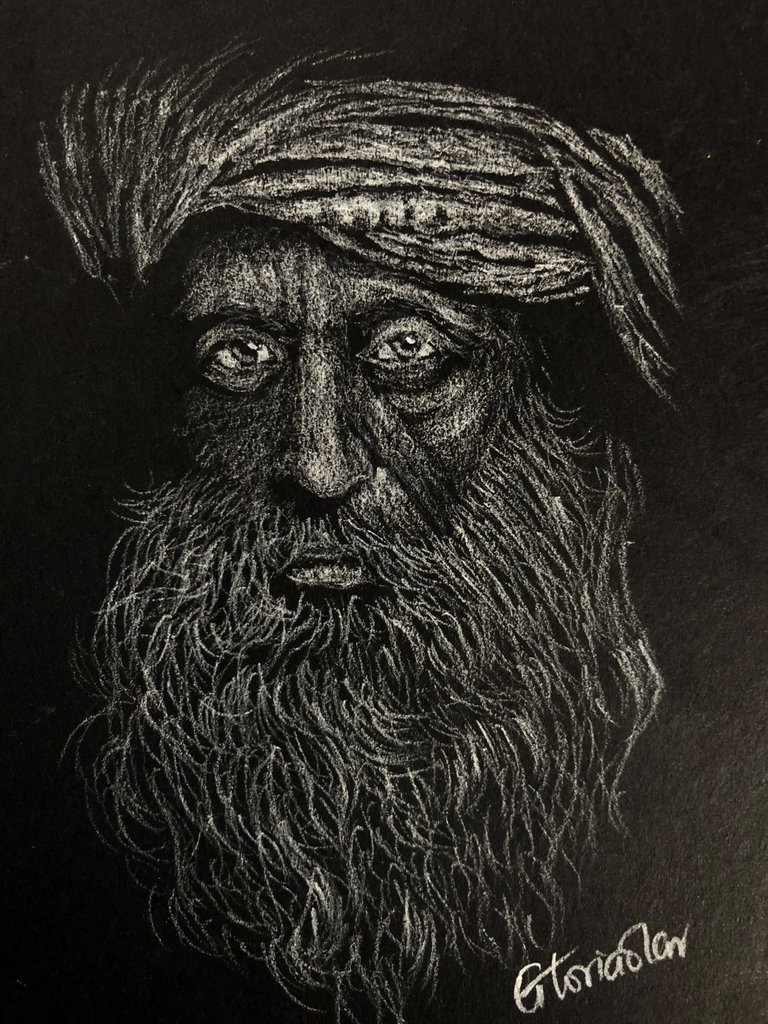 Good morning everyone,
This morning I bring to you my latest drawing. Its a drawing of an old Arabian man. He has this shawl wrapped around his head and long white beards. Its been a while I drew Arabian so I decided to make him my choice of art this morning.
The drawing was done on a black sketchbook using white charcoal pencil and I got my reference photo here .
PROCESS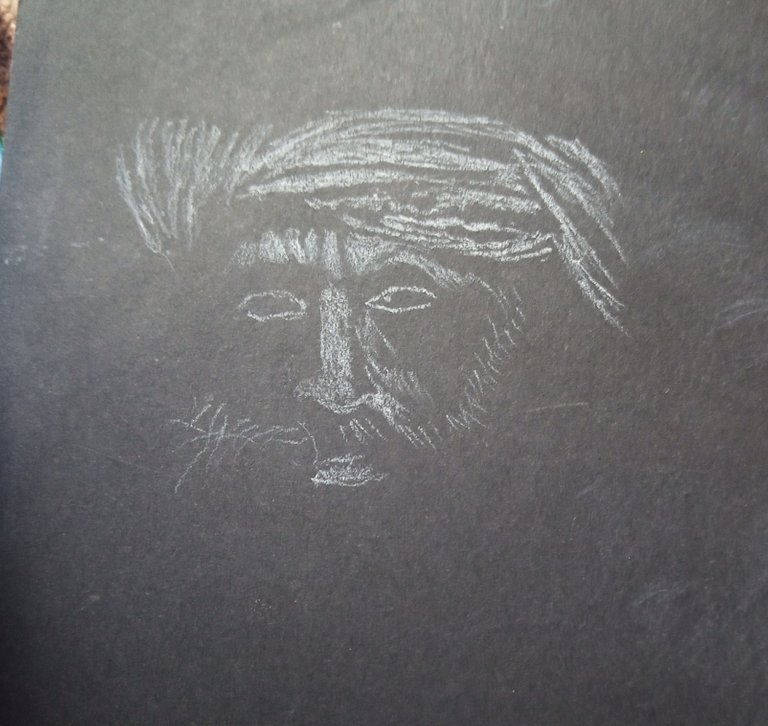 ---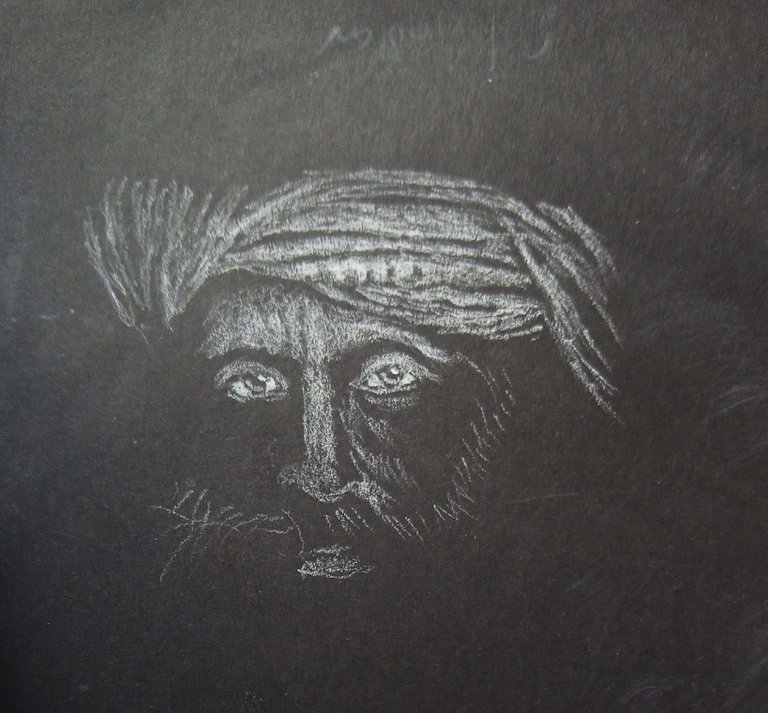 ---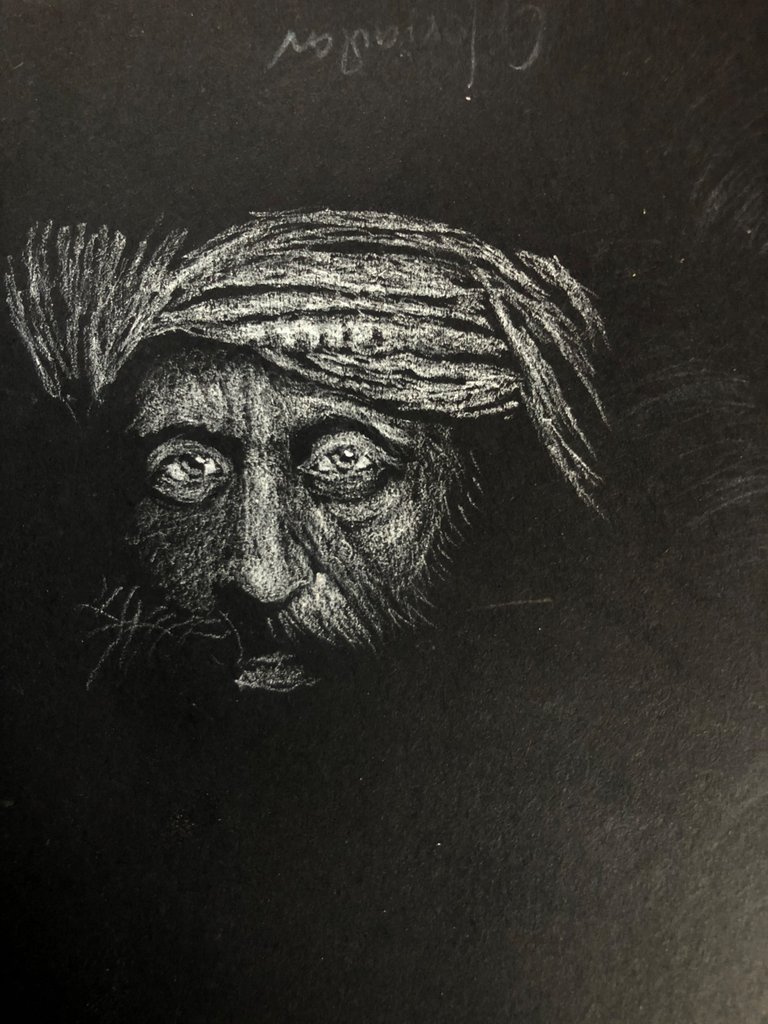 ---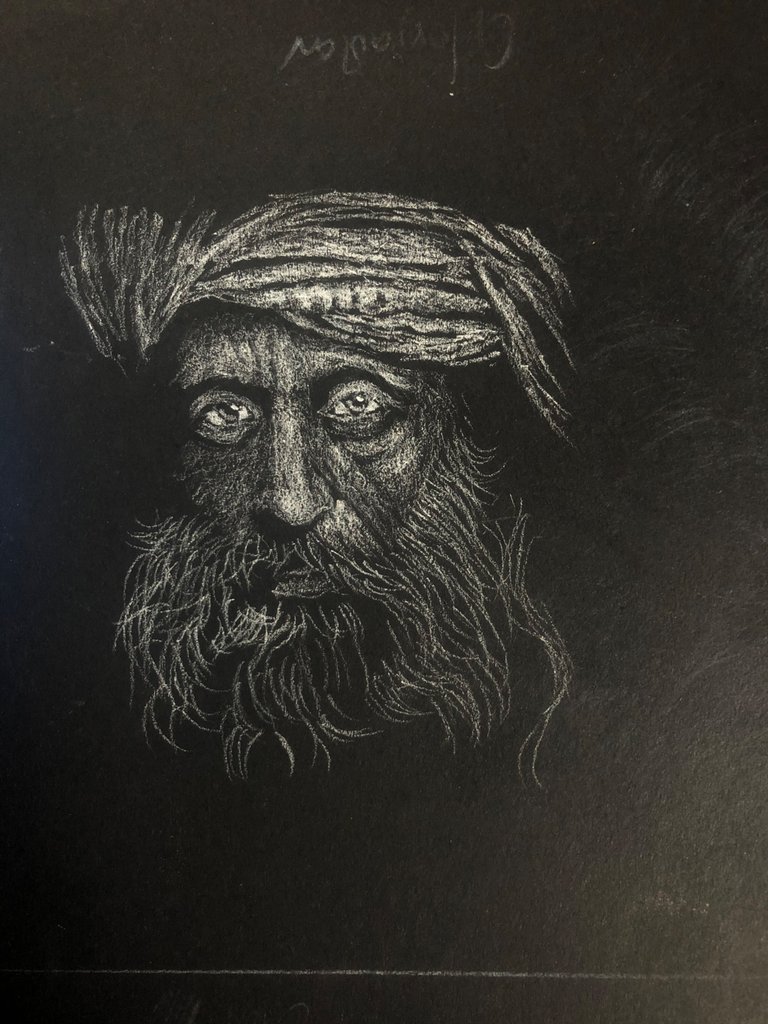 ---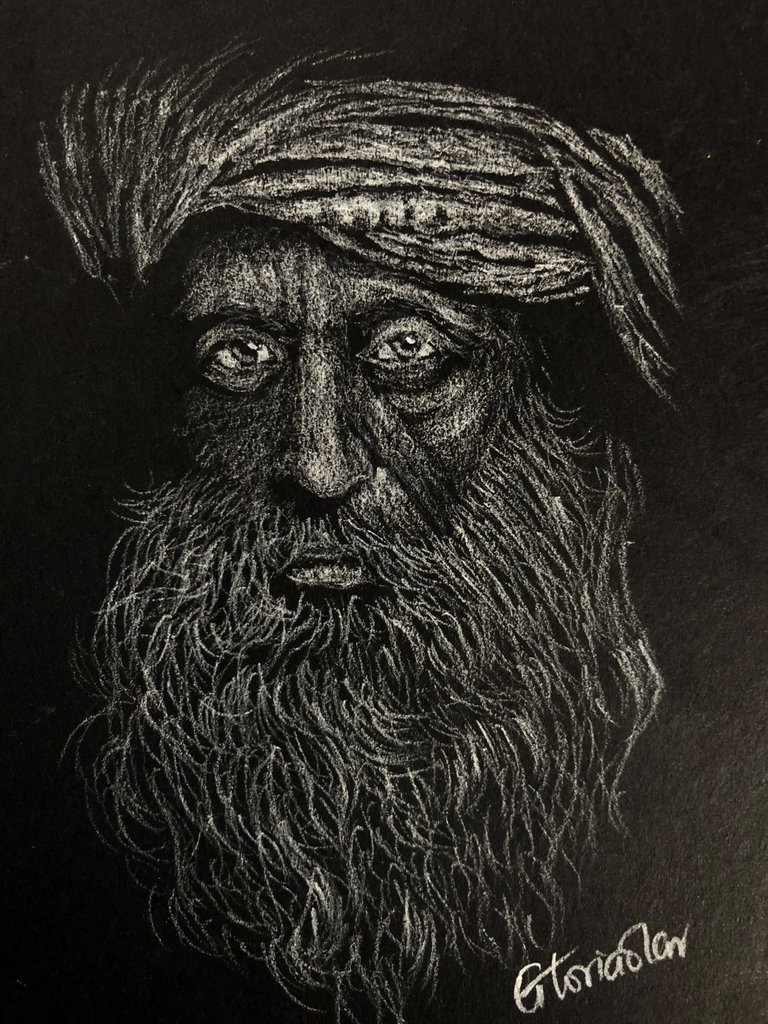 ---
THANK YOU FOR VIEWING MY BLOG AND HAVE A WONDERFUL DAY.