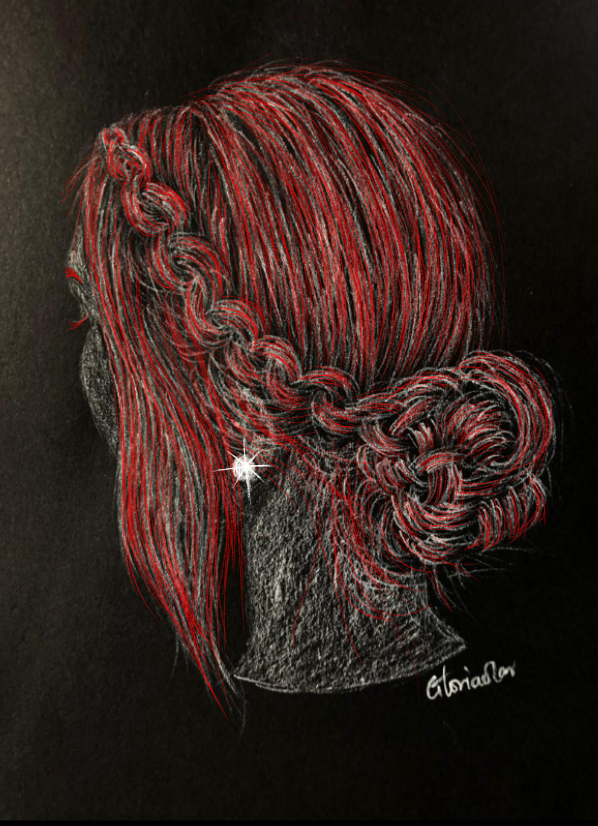 Hello everyone,
Good morning to you all. This morning, I decided to make a new piece of art using both the traditional and digital method. I've done that before in one of my previous drawings(picture below) and the result was nice.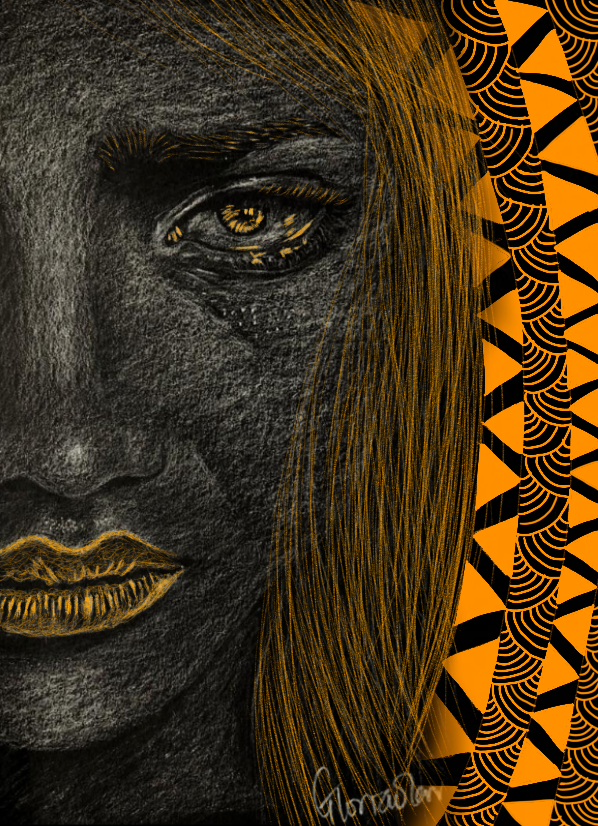 ---
So I decided to spice the art I made this morning with some red colors. The drawing shows a lady with her some braids and her hair packed. First I used white charcoal pencil on black sketchbook and afterwards I took a good photography of it and drew some red hair strands on it using Autodesk Sketchbook.
PROCESS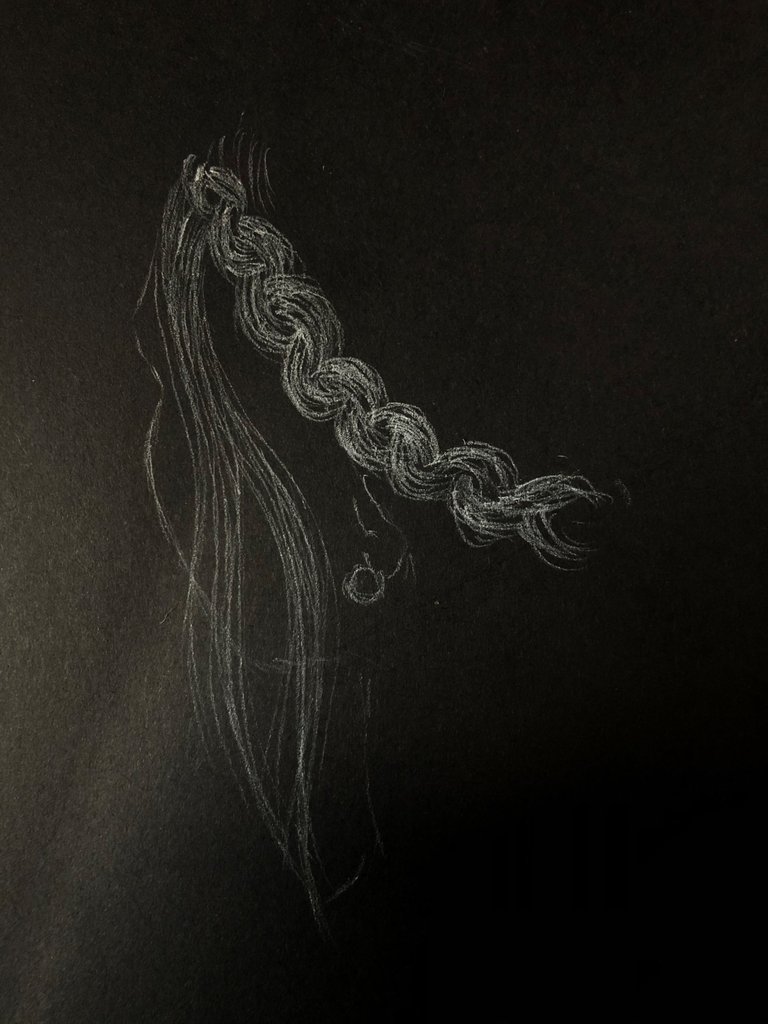 ---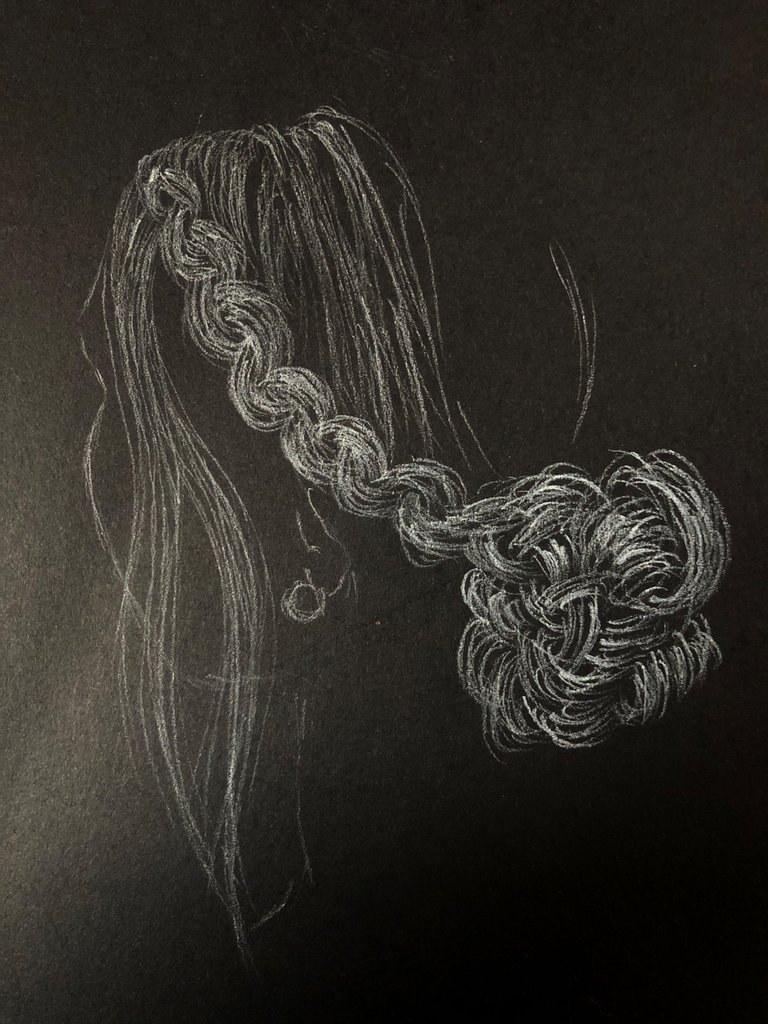 ---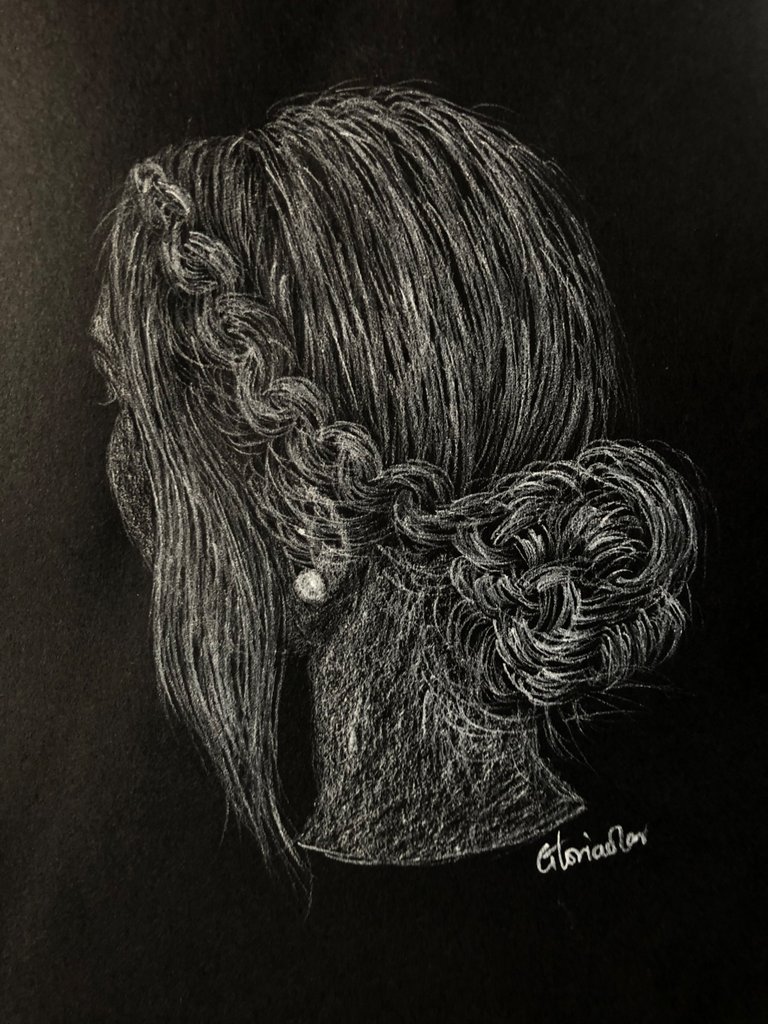 ---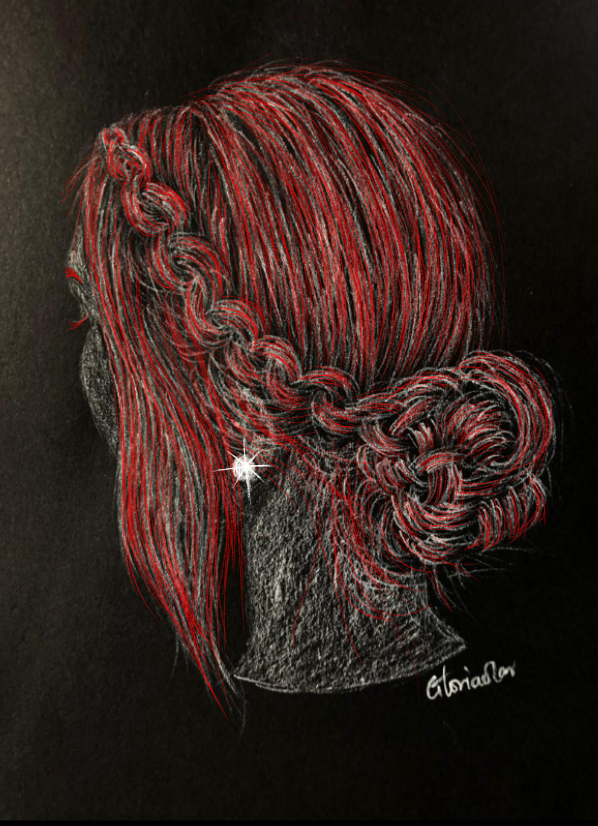 ---
THANK YOU FOR VIEWING MY BLOG AND HAVE A WONDERFUL DAY.