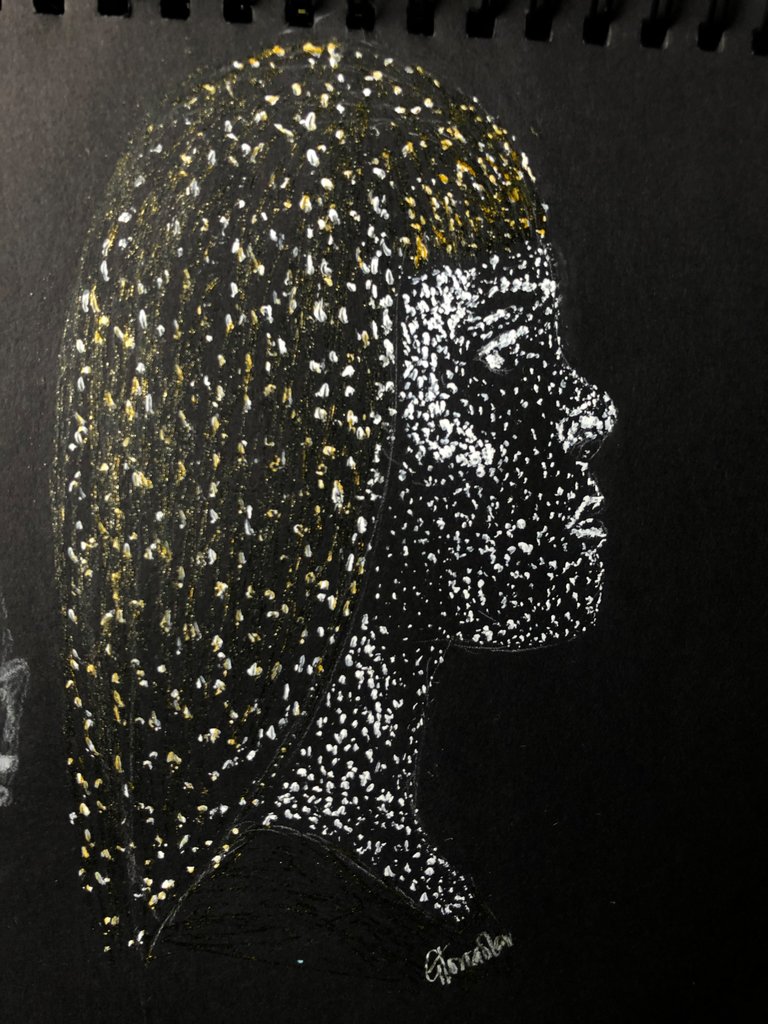 Good morning everyone,
I bring to you my recent art piece. Well I wanted to try something new and different so I used Tippet and gel pen to make a simple art. Though the Tippet did not come out the way I want it, it was manageable. What I had in mind was to make it a pointillism art and I did not want to used Generals pencil because it's a soft pencil. It's good for shading and not point.
After completing the drawing, I used golden gel pen for the hair and also it didn't come out as I want it. The ink wasn't coming out well and the tip of the pen was too wide. Despite all these shortcoming, I got the drawing done. It's not one of my best art but it's unique in its own way.
The drawing was done on a black sketchbook and the process will be shown below.
PROCESS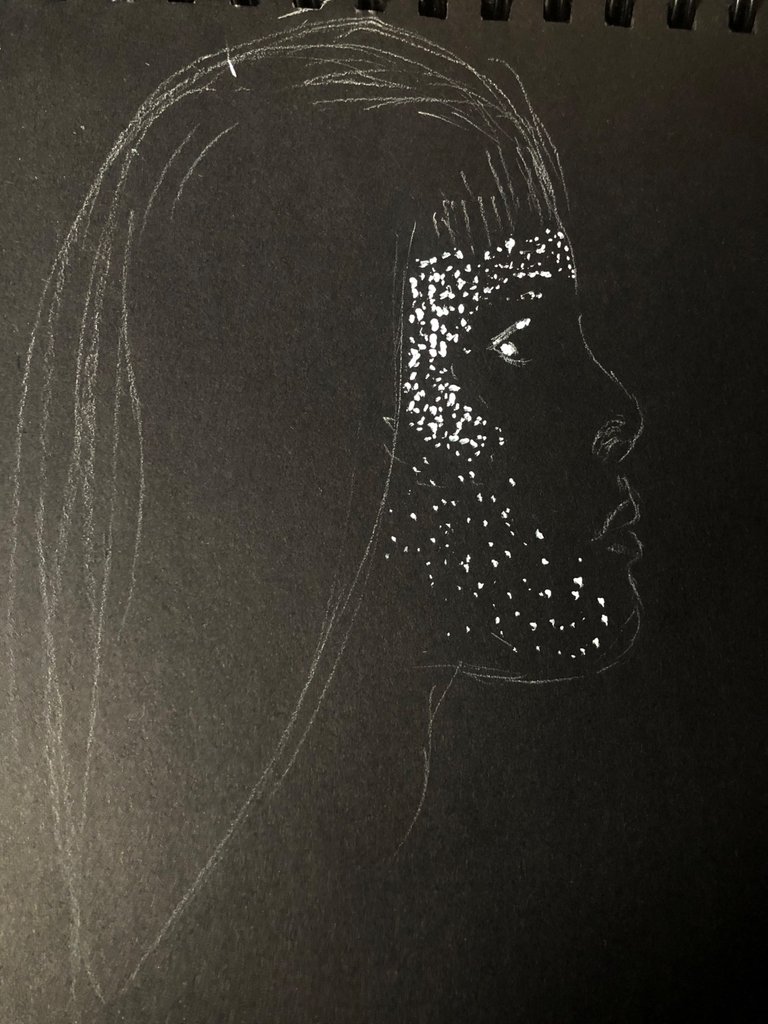 ---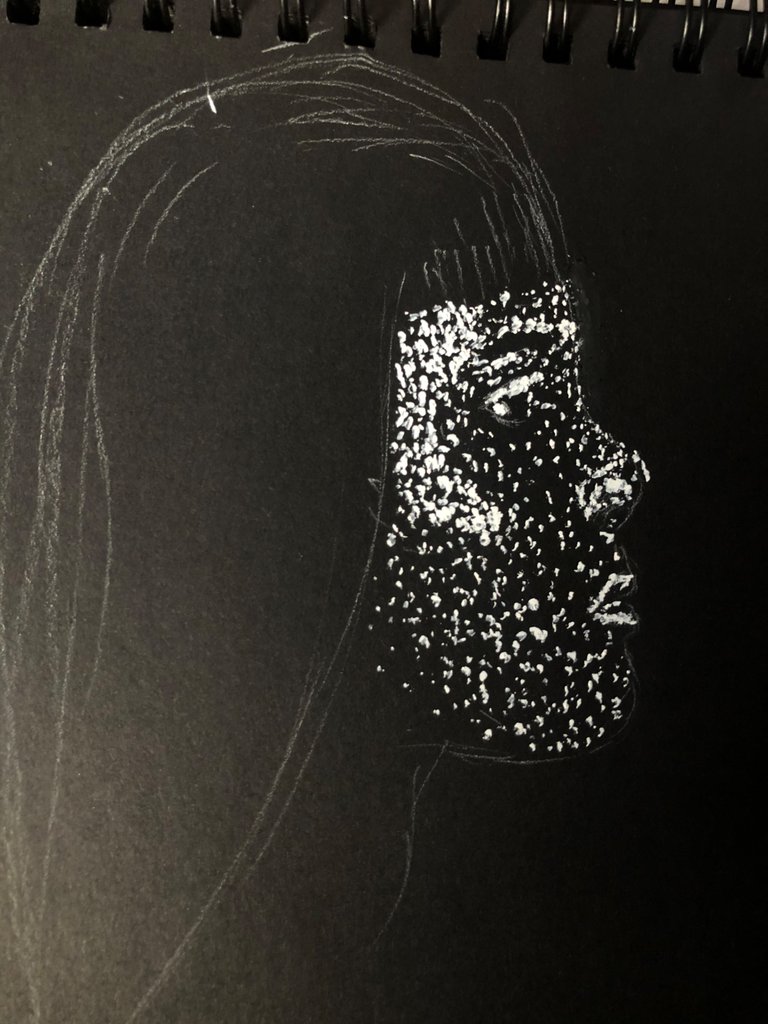 ---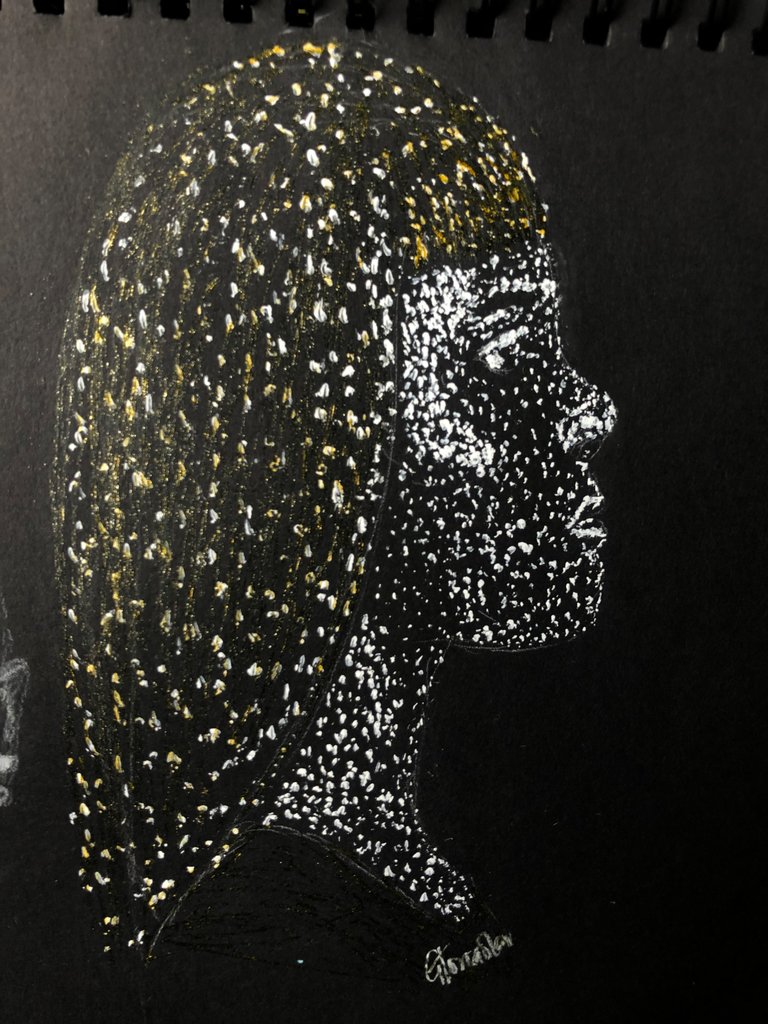 ---
THANK YOU FOR VIEWING MY BLOG AND HAVE A WONDERFUL DAY.