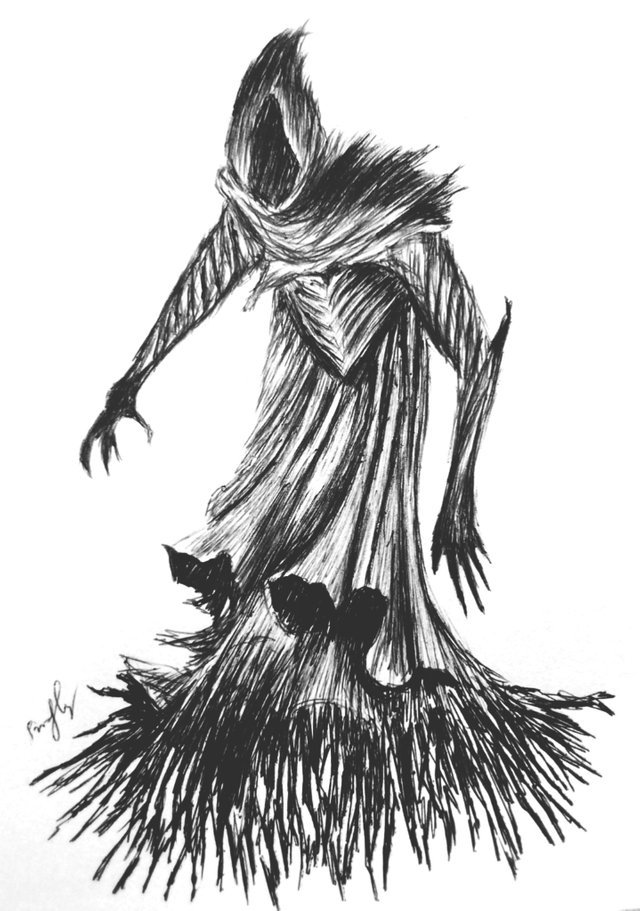 Hello Everyone
I present to you all my ink drawing of a demon for today's daily drawing challenge. The demon in my drawing is characterized by darkness and shadows that make it look scary. I'm a big fan of horror and scary movies, so making this drawing was quite exciting. I got my inspiration for this drawing from a book written by Hollowed Shadow.
I made this drawing with a black ball point pen and pelican paper.
Here are the steps involved;
First, I drew out the outline of the demon and added all its features.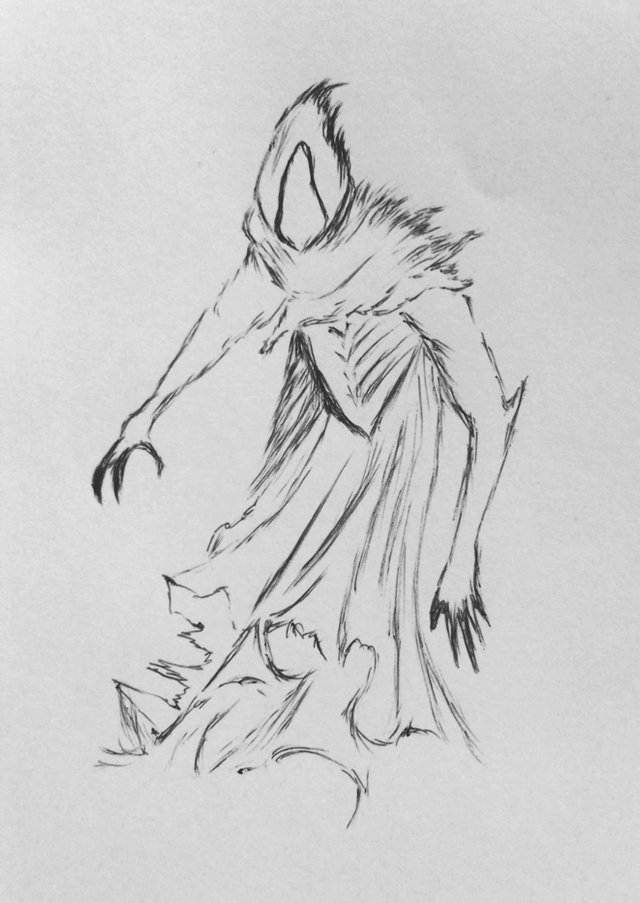 Next, I began shading all the dark areas of the entity's body and also added some details to it.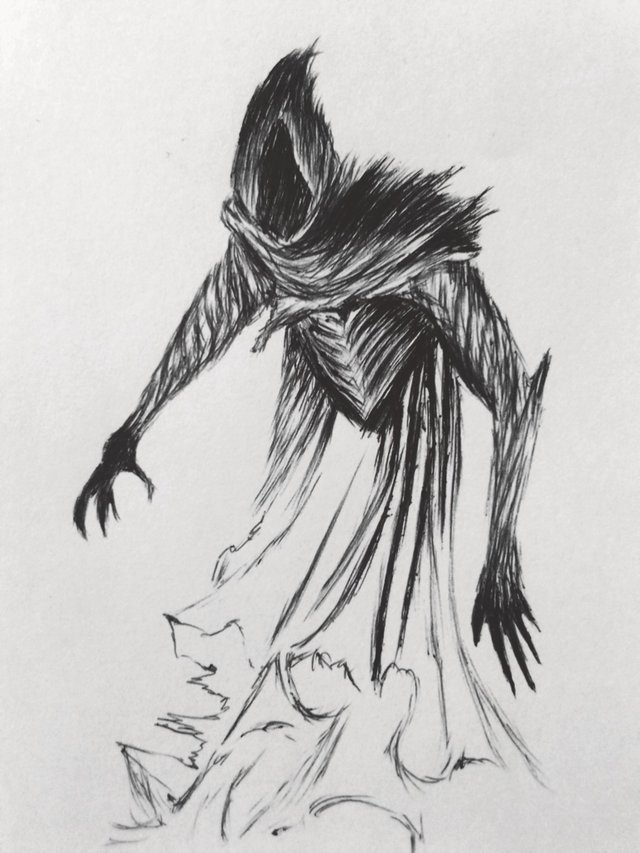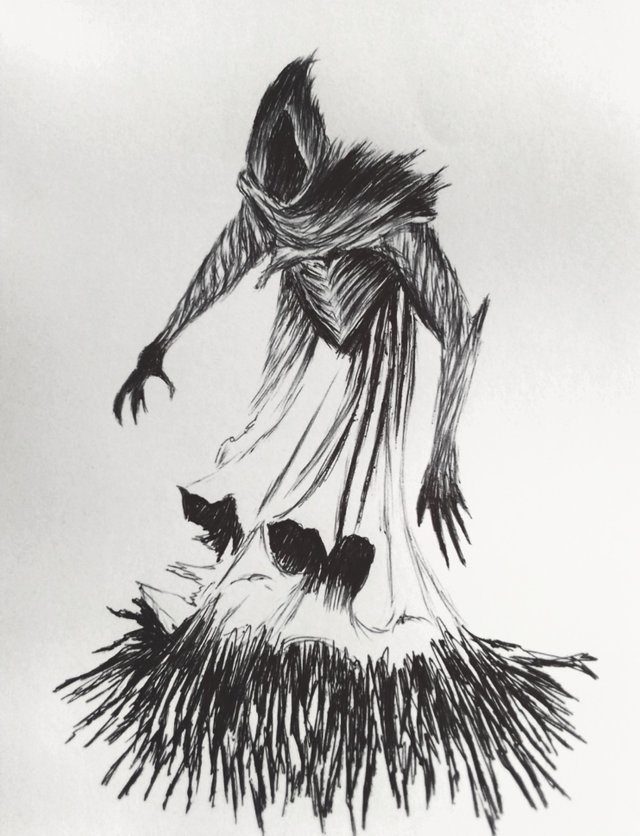 Finally , I shaded the remaining parts of its body until I got an appealing result.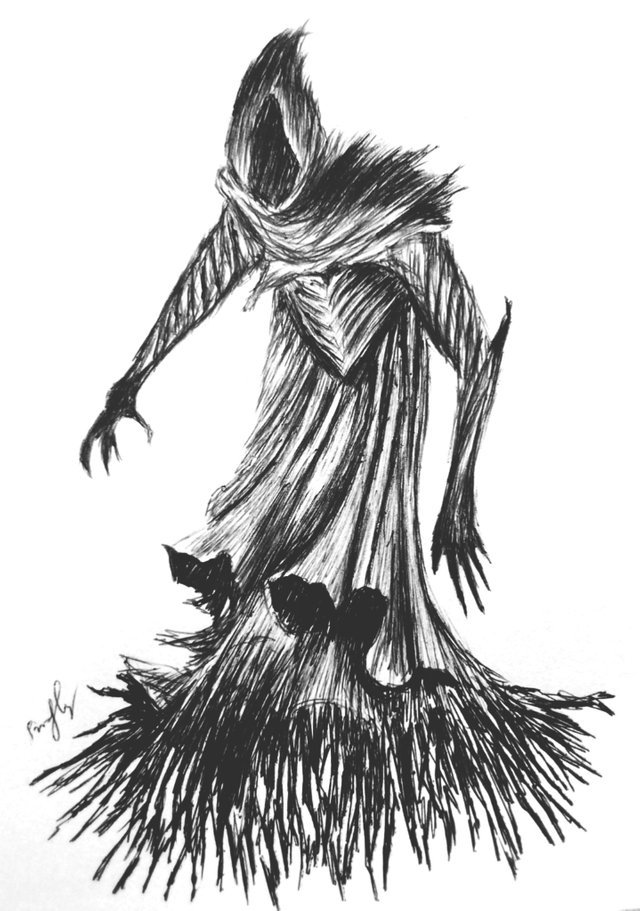 Thank you for reading and checking out my drawing. Stay safe and enjoy the rest of your day