Today I decided to paint one of my paintings using a crayon.
I do not know why I used yellow to dye this beautiful girl's scarf!
Maybe it's because of my inner state when painting.
In any case, I like the color yellow, but I do not have any yellow scarves. I have to buy a yellow scarf for summer.
I used the PhotoGrid program for this post and my photo layout.
---
Let's look at my photos together.
---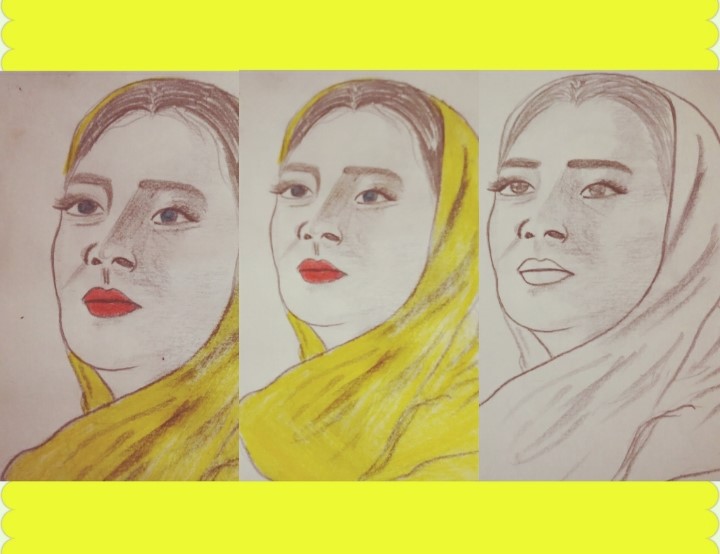 ---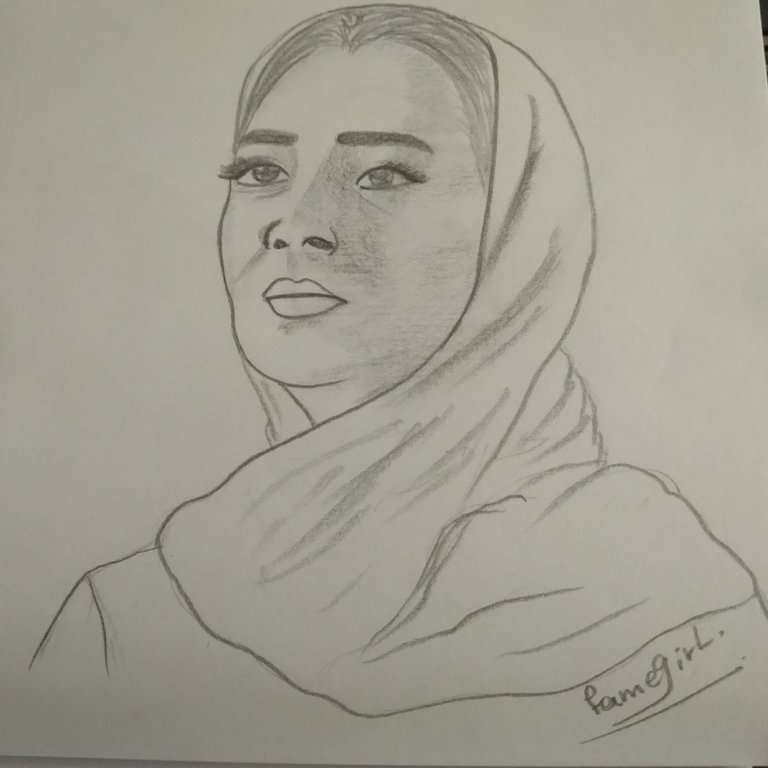 ---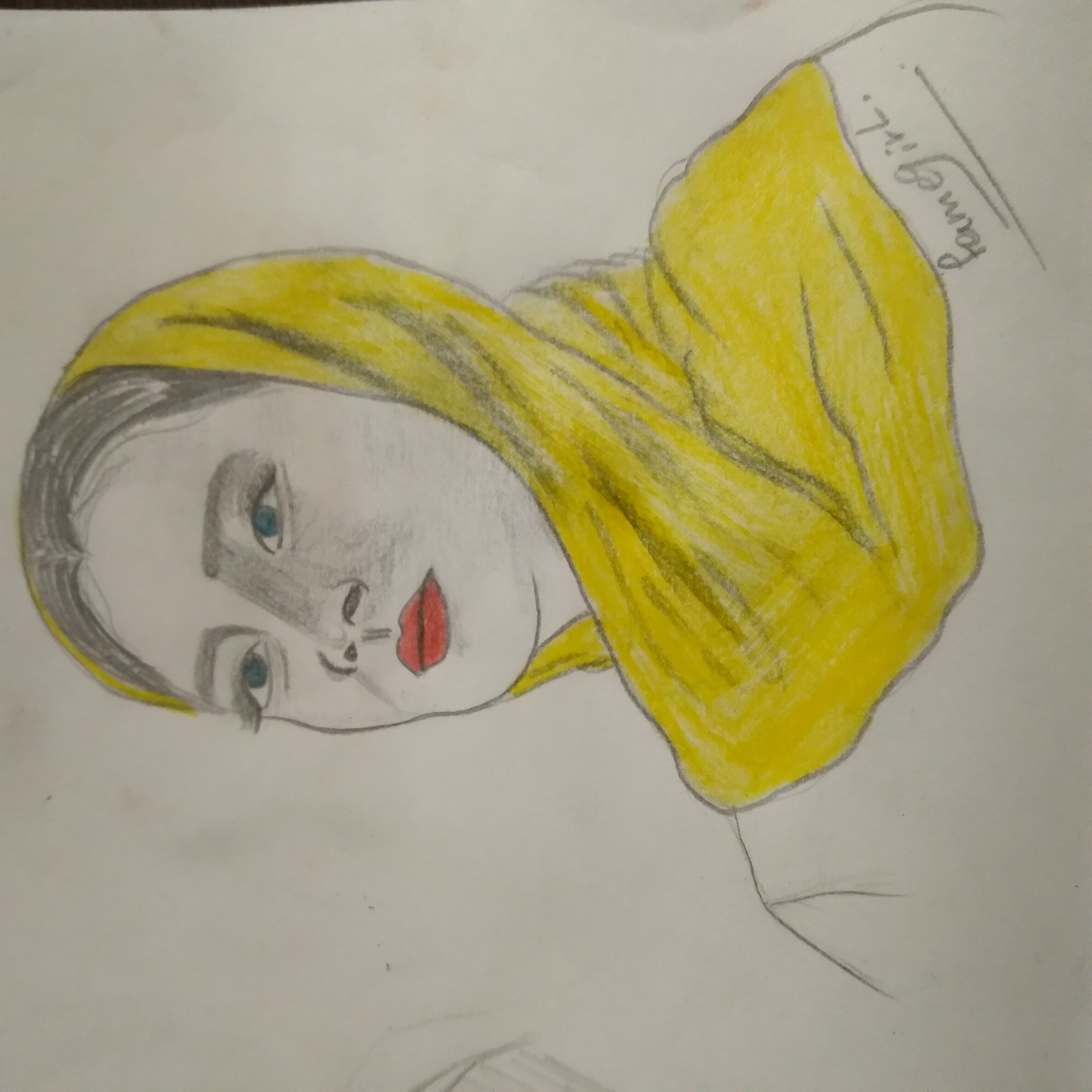 ---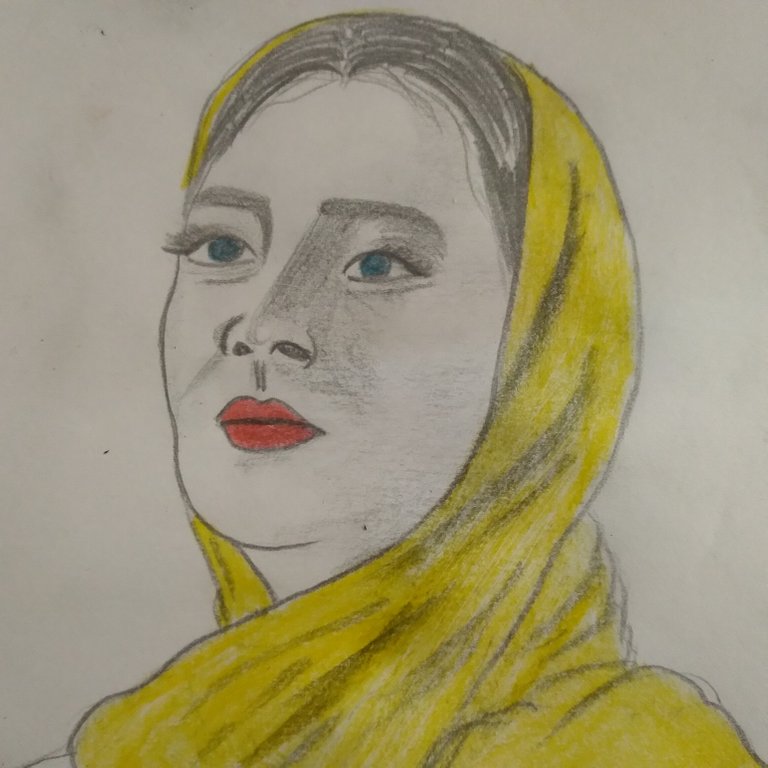 ---
---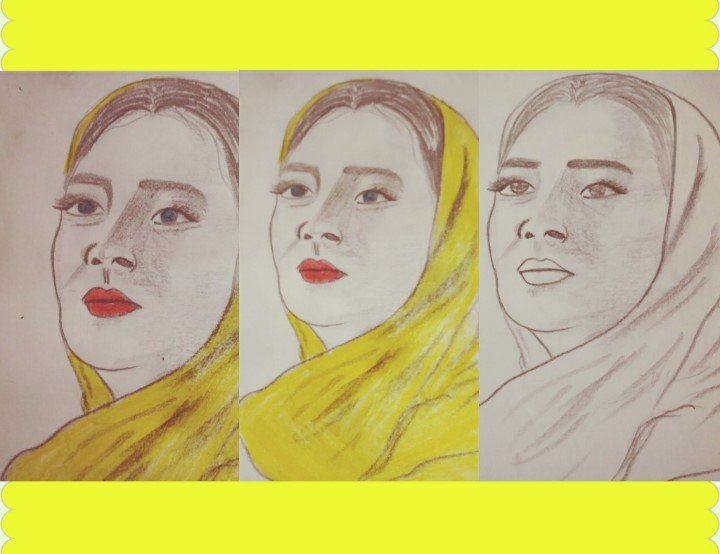 ---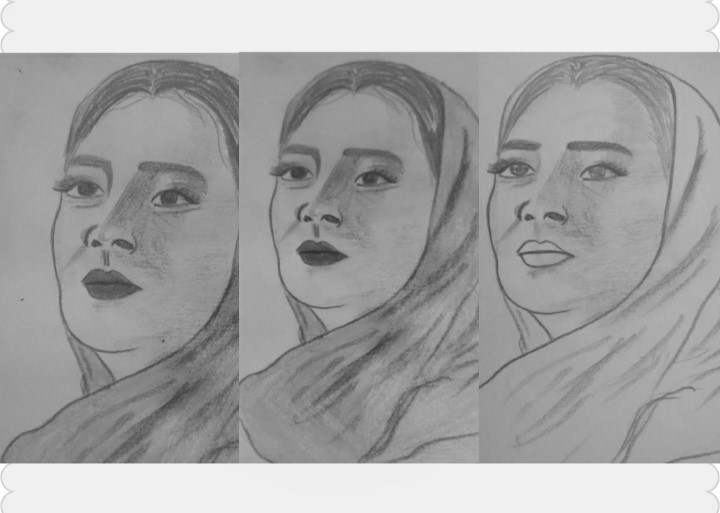 ---
Thank you very much for your attention!
I wish you all good luck!
I'd like to see your comments.