Today's sketch WIP for a new piece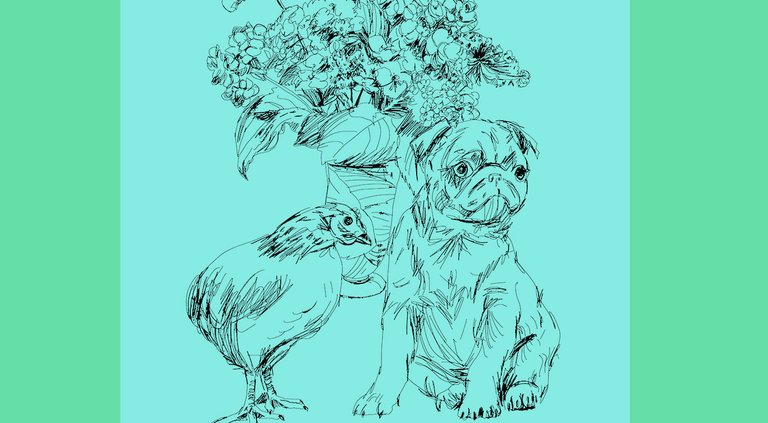 Using last week's Floral Friday arrangment I took some artistic license with the sketch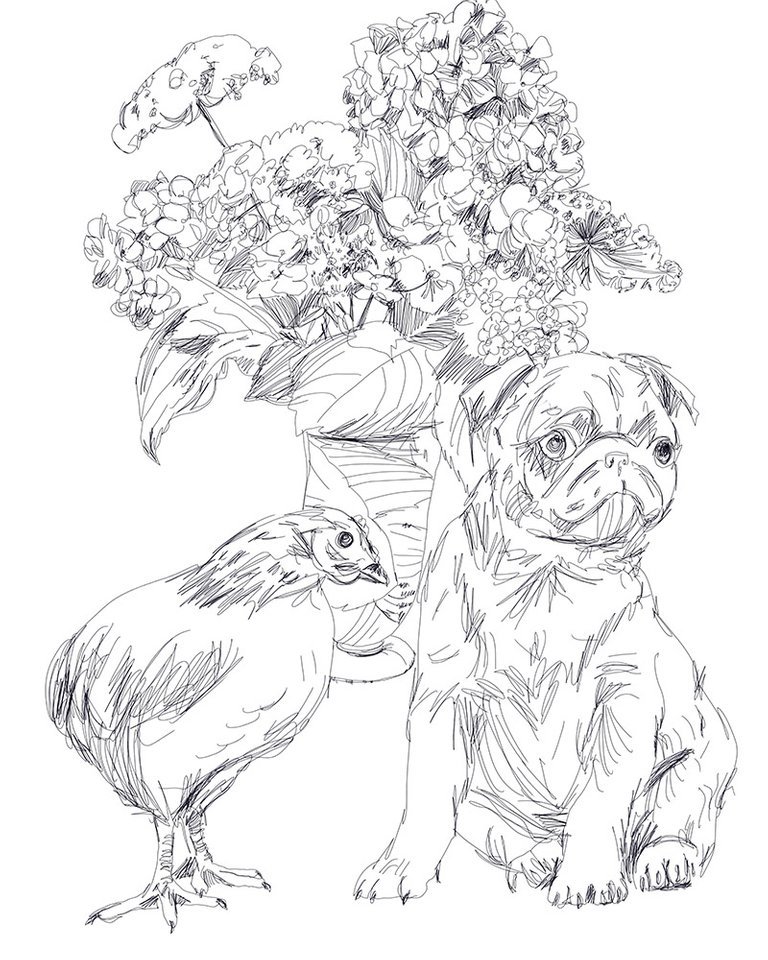 And added some animals.
Everything is better with animals I always say.
So a pug and chicken joined the fun
and i've just started to ink and play with colour today as well.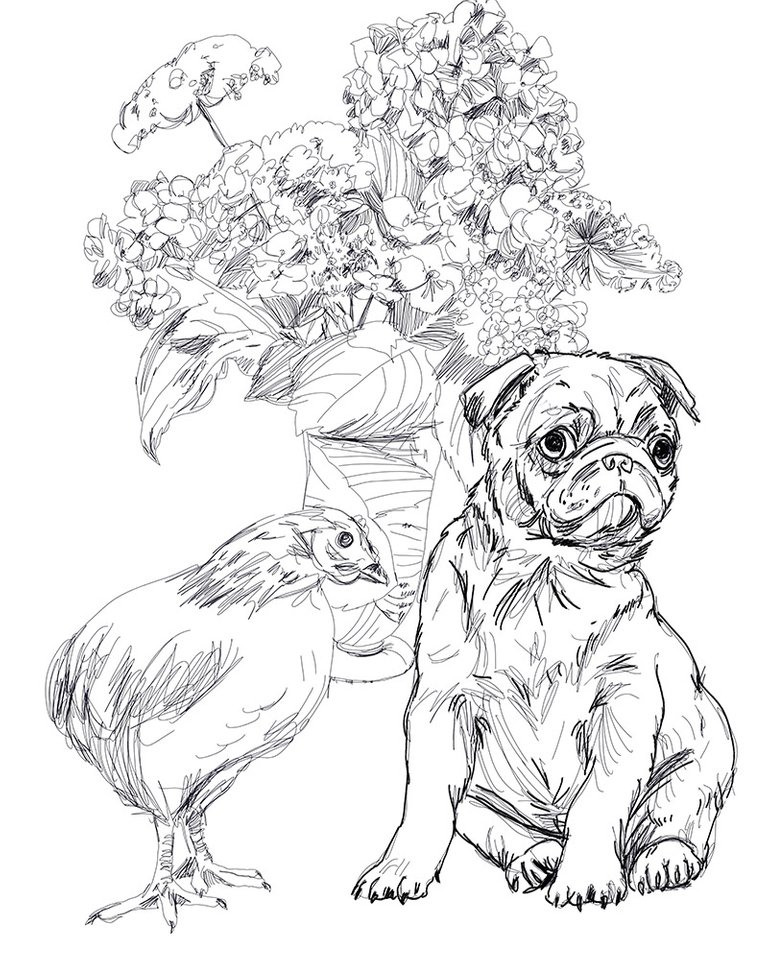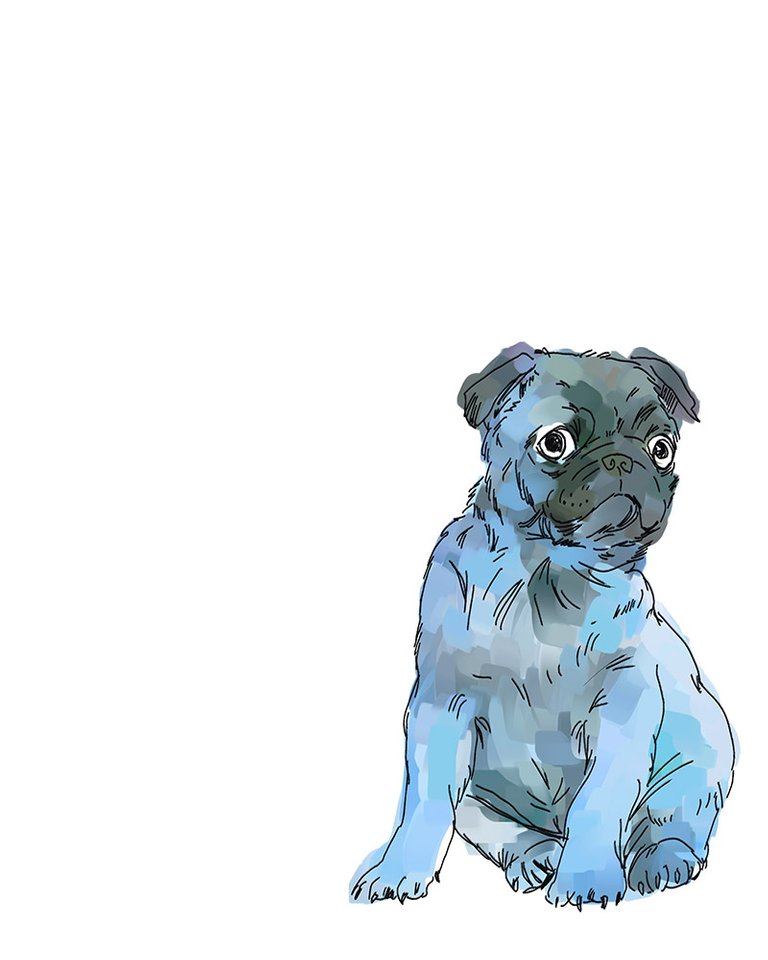 A fun gif of the worth thus far: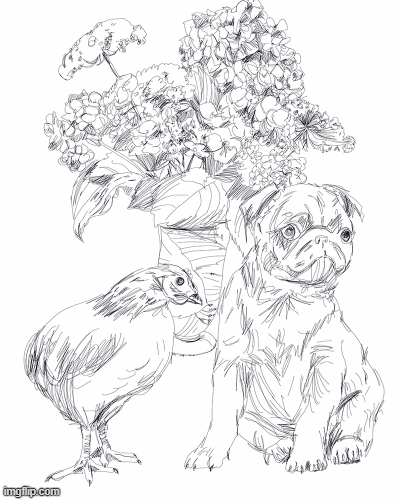 and as today is Floral Friday on my vlog again here is today's post,
with a NEW floral arrangment which will, of course, become artwork next week.
Why not subscribe and give a thumbs up?
Or at least stop by even just to hear my roosters crowing in the background lol.
Well, I hope all are having a lovely day
I am trying my hardest to stick with my Youtube/video schedule and mixing in my artwork as 'content' seems the most logical way to stay ahead of the game. I DO need to be in the studio daily and things DO need to get made, so a marriage of the two seems the most logical.
As we are never sure if the US will shut down again, I do think that video making is a good diversion
for if we must face Autumn and the holidays still isolated and quiet, feeling one is more 'connected' to the great world does help one's spirit.
Until tomorrow, have a lovely day
and throw some flowers in an old jam jar, it'll brighten your mood and lift your spirits no end!