Sharing another of my Witch drawings: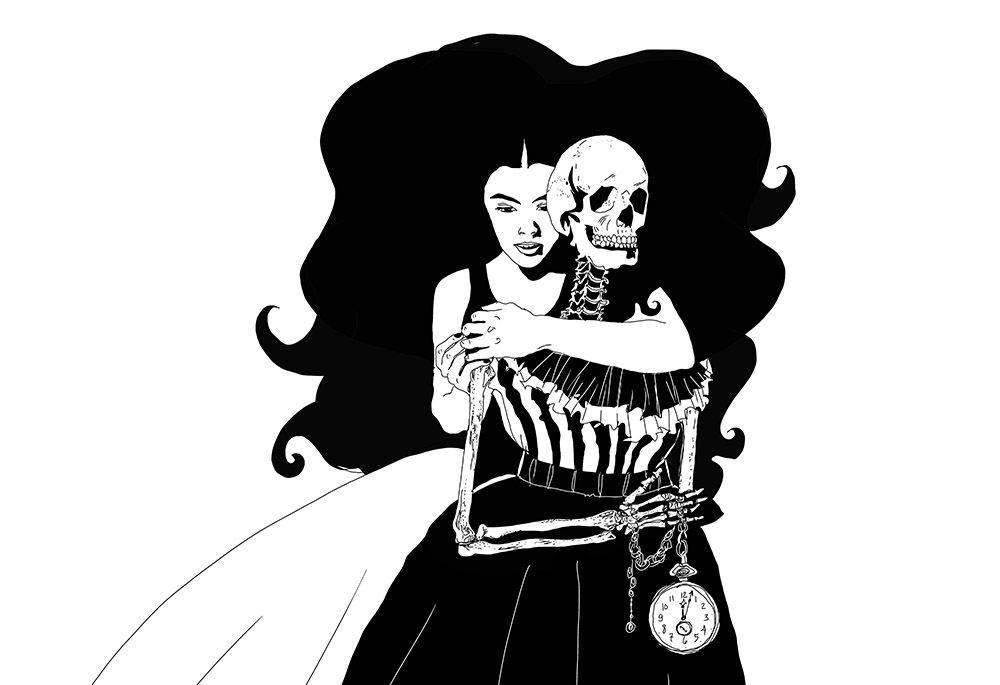 The entire piece: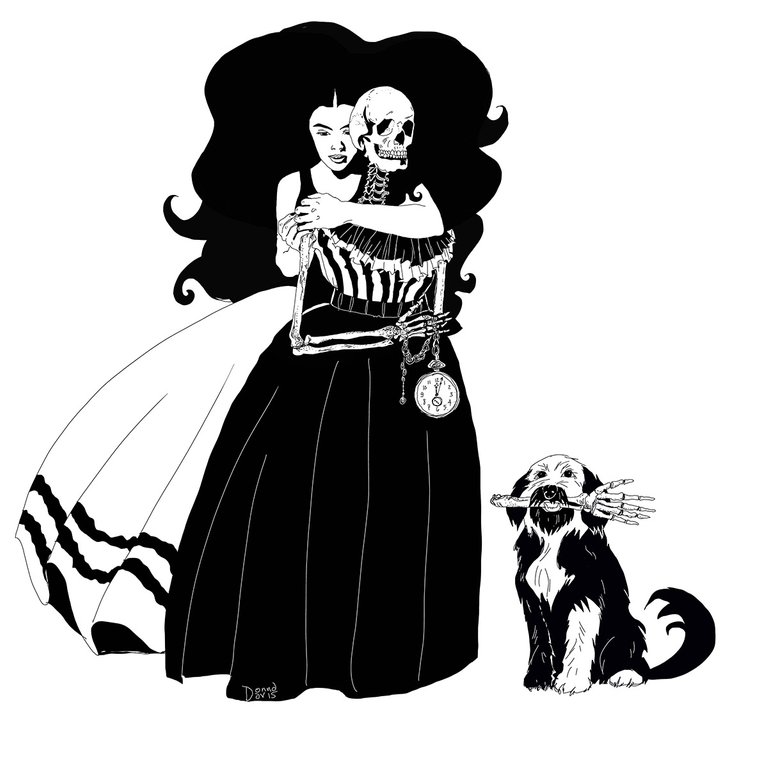 Looking through my previous black and whites to share
I came across this one and it hit me particularly poignant.
My dear sweet dog just passed yesterday,
he was my companion some 20 years. I wouldn't think it would hit me as hard as it did, but alas, it has.
When one is so used to a little chap at your heels for so much of your life,
to have them gone leaves a bigger hole than you'd imagine. Especially as he was a 5 pound Chihuahua, but he thought he was a Great Dane!
He is buried now in my garden with my other sweet dog,
his doggie wife actually. The pair of them had the sweetest litter of puppies and what a moment in my life that was!
This drawing was meant to touch on the finite moment of lives
and of course my witch has her own companion familiar in the form of a helpful dog.
I don't know if I'll have another dog
as the hurt seems to made me ponder if it would be worth the joy of it again only to have the hurt at the end.
But, like my drawing here, Joy and Life, it seems, will always have a sting in it at the end.
I hope all of you are enjoying your days and if you have a dog or cat, hug them now and save this moment to look back on. The pictorial recollection of those lost does help somewhat.
As always, like share subscribe and all those good things.