Fan art - Happy Birthday Kenma! / ファンアート - 研磨くんの誕生日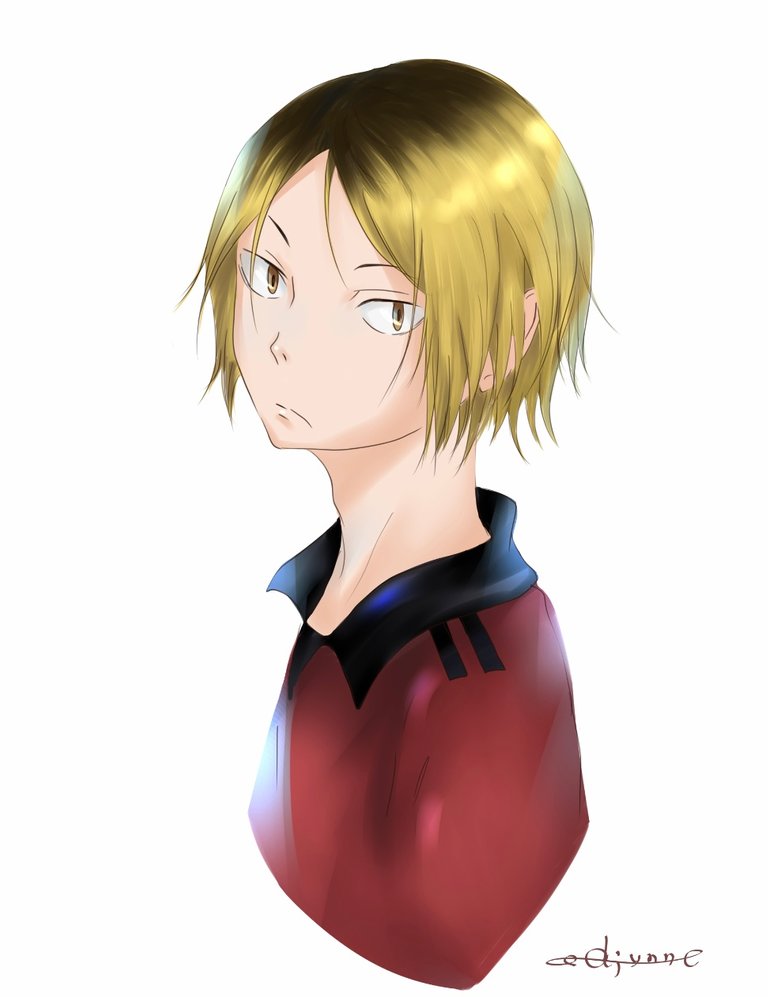 Hello everyone! It's Kenma's birthday today!
Well, not exactly… his birthday is on October 16th. It's still the 15th where I live but hey, in some parts of the world it is the 16th and they are already celebrating his birthday!
For those of you who don't know who Kenma is, he is a character from my favourite anime/manga Haikyuu!! The show mainly takes place at one high school volleyball team, Karasuno. Kenma is from a different high school called Nekoma which is the great rival of Karasuno.
So today, I decided to take Kenma's drawing I created 5 years ago into the drawing app and colour it.
I used to draw with pencils and ballpoint pens. I wasn't very good at colouring my artwork before but since I learned to draw digitally and started learning to add colour to my artwork, I've always wanted to give colour to these drawings.
First, I took a photo of the drawing and exported it to the drawing app.
皆さんこんにちは!今日は研磨くんのお誕生日です!
こちらはまだ15日なので正確には明日なのですが、日本時間は16日ですからお祝いします!
研磨くんが誰なのか、それはですね、ハイキュー!!を観ると(読むと)分かります。
音駒高校バレー部のセッターです。
今日は5年前に描いた研磨くんのイラストをお絵描きアプリに取り込んで色を塗ろうと思います。
以前は色塗りが苦手で鉛筆やボールペンで絵を描いていました。デジタルで描くようになって色を塗ることを覚えてから、以前描いた絵に色を塗ってみたいなと思ってたんです。

ではでは、まず、以前描いたイラストの写真を撮ってお絵描きアプリに取り込みます。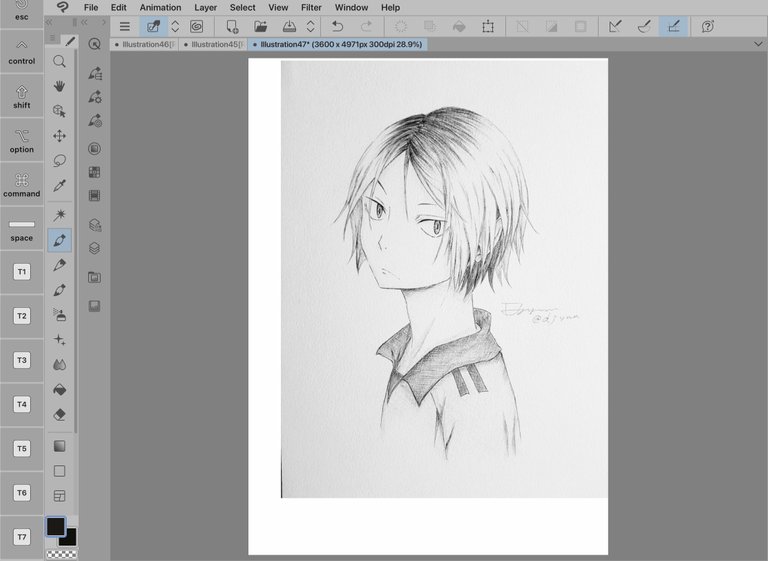 This is my poor line art. I haven't done this for so long. I thought I was going to kill my hand doing it🤣
線画久しぶり過ぎて手が死ぬかと思いました🤣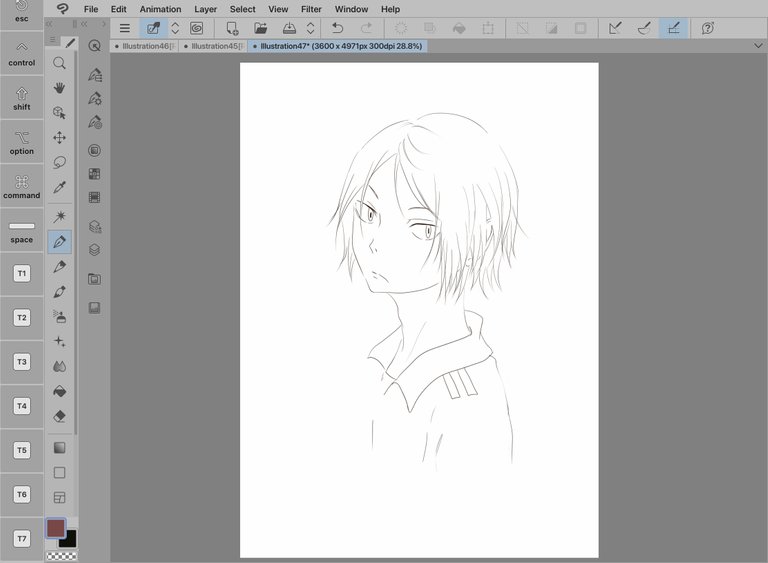 Base colour.
ベースカラー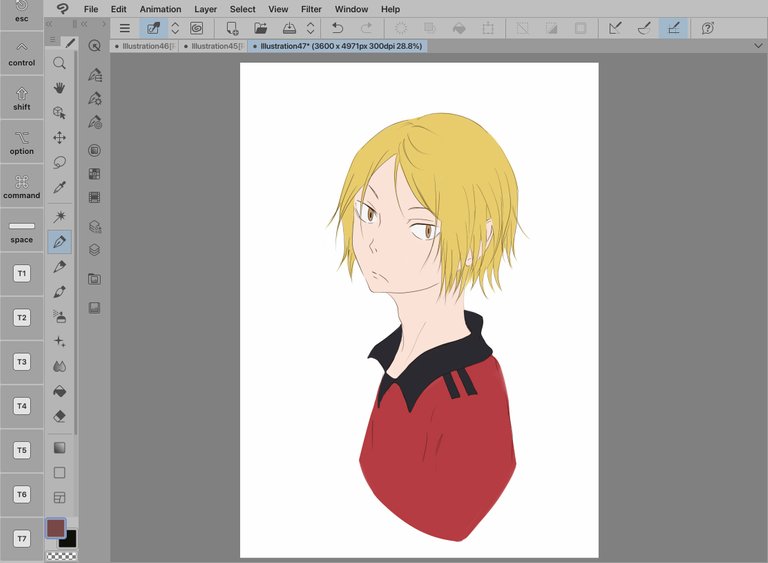 Some shading was added here
影も入れましょ
Some accent colours
襟の黒が塗りずらかったので青をアクセントに入れてみました。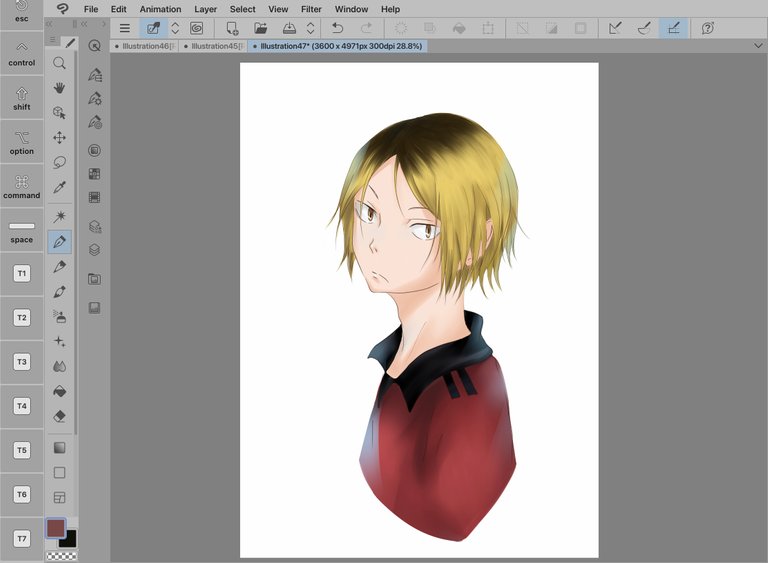 Added some lighting here.
Happy birthday, Kenma!
I think he gets shy with everyone celebrating his birthday hehe.
光も加えました。
研磨くんお誕生日おめでとう!!!
ふふ、あまり注目されると恥ずかしいみたいです、笑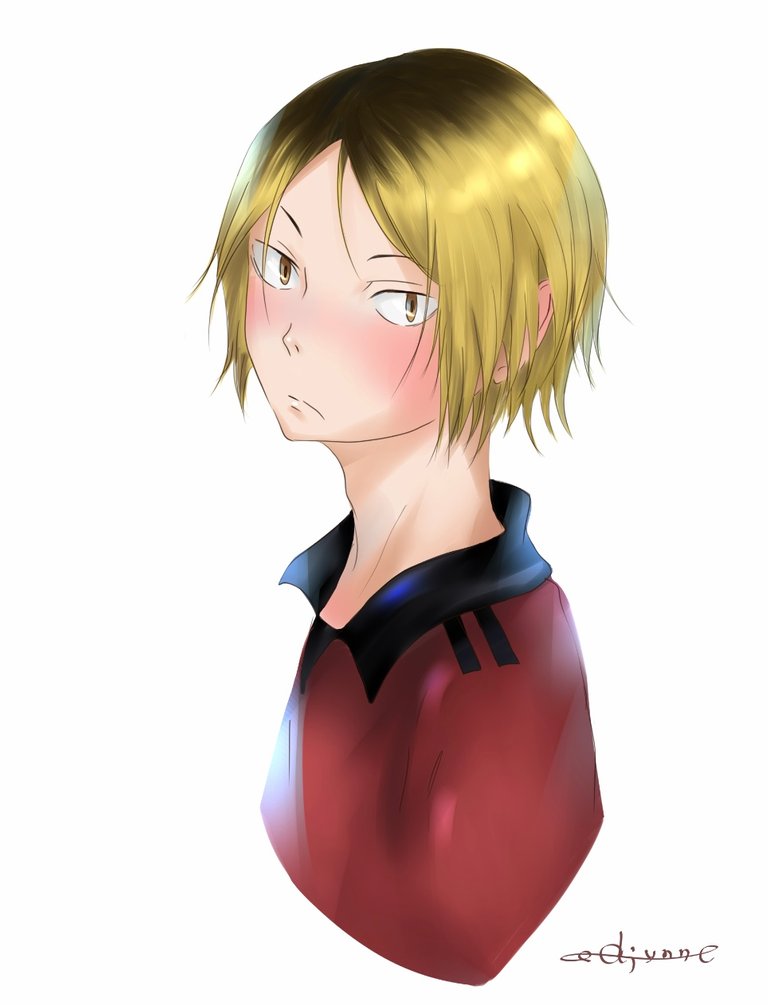 Tools used: iPad, Apple Pencil, Clip Studio, references
画材:iPad、アップルペンシル、Clip Studio、資料参考
☆☆☆
That's all for today.
Thanks for visiting!
いつもありがとうございます!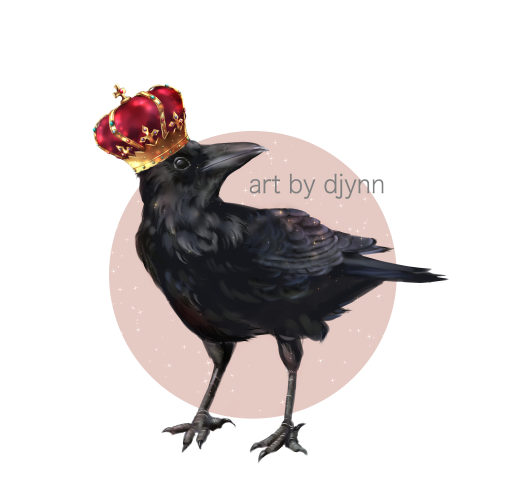 ---
---