Hello Pinky and Spiky fans,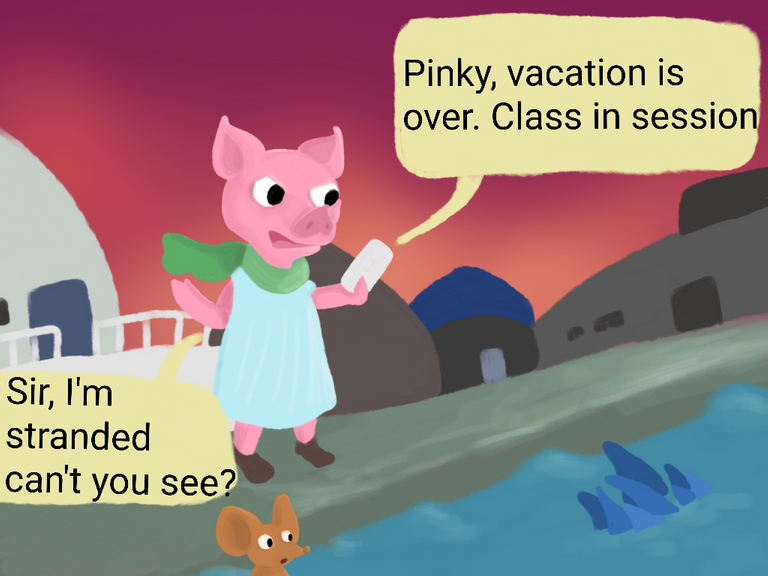 Here is my comics entry to the Pinky and Spiky Drawing Contest by @organduo and @laputis. Our theme for this round is Vacation Over.
Pinky is a music teacher who took her vacation in a far away island paradise. The unfortunate incident of pandemic got her and the gang stranded and could not report back to work. His boss had been calling but couldn't connect because of poor mobile phone signal. This is the best vacation for everyone except for Pinky because she is worried about school and her students. Hope you like my entry.
Hive On