Sunset in the window of an old house (drawing with pen-brushes)
Hi friends!
Sometime I want to rest from digital drawings and draw a pictures with usual pen or pencils.
I especially like to depict old wooden buildings.
Today I drew another one graphic picture.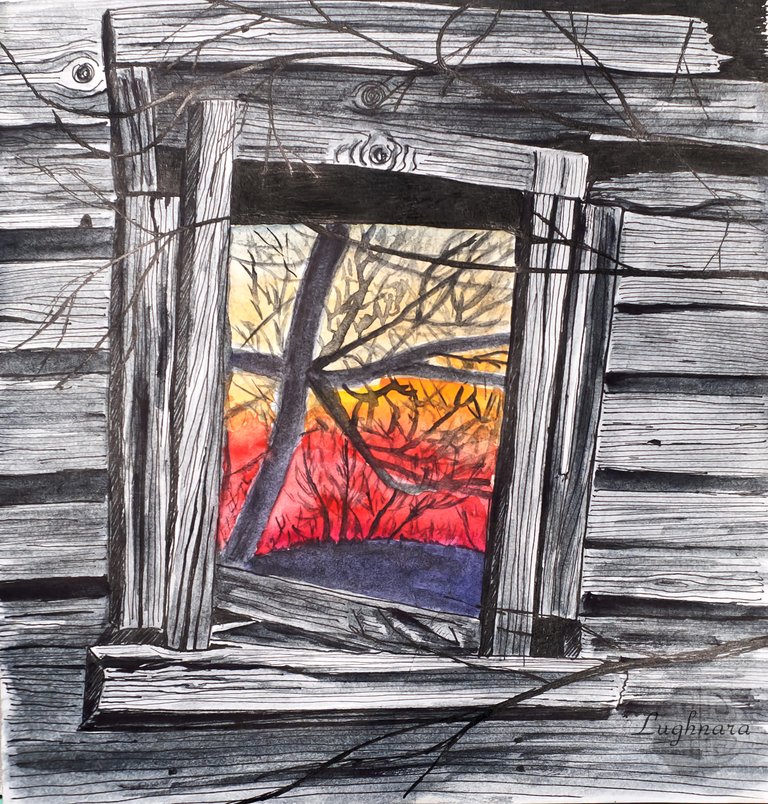 I found on Pinterest very interesting shot - a reflection of sunset in the window of old house.
I liked the combination of dark dark planks and bright reflections in the window.
This time I took a set of capillary pens from Sakura.
They are all the same color, black, but with different rod thicknesses, which will be great for monochrome graphic works and texture of old wood.
I also needed a set of watercolors and synthetic brush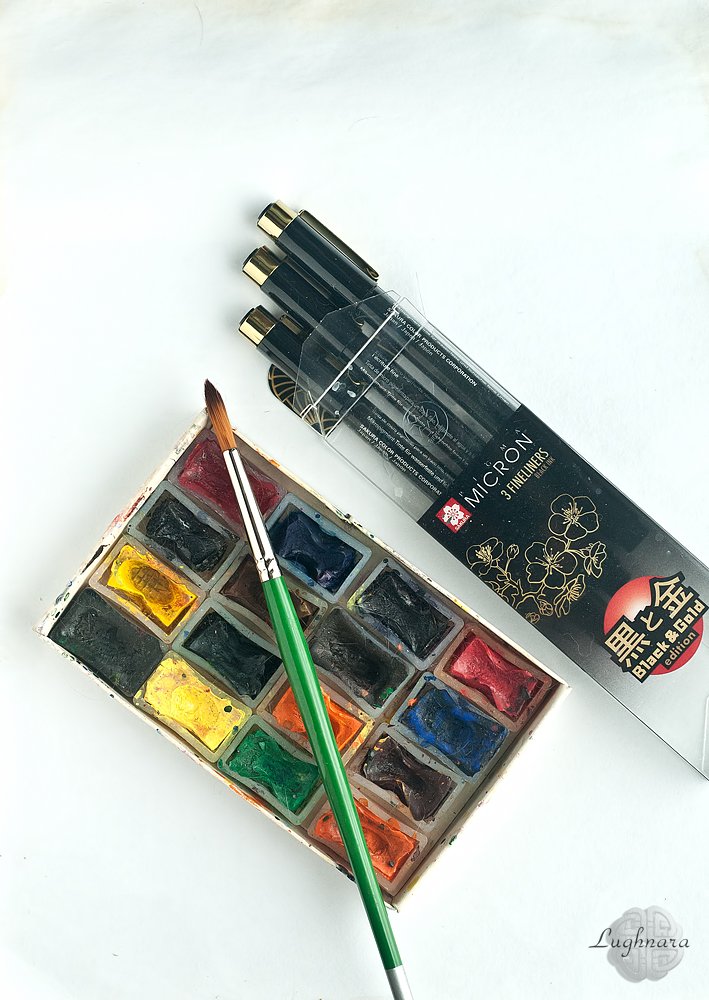 I started my work with drawing a sunset's reflection.
I needed a yellow, ocher, red scarlet and carmine colors.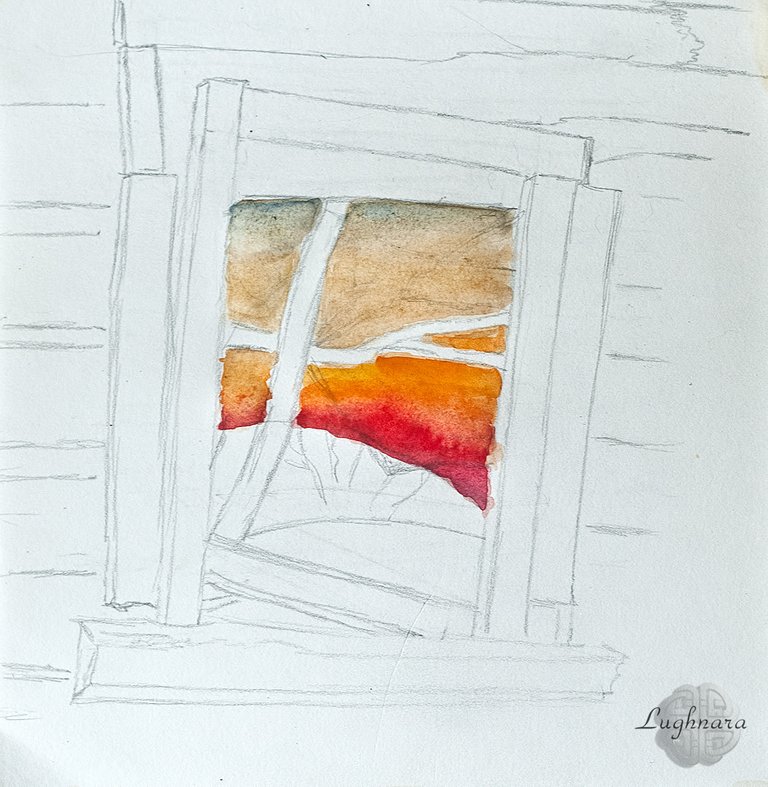 Then I saw that I had incorrectly marked the border of sunset and land and corrected it with a thicker carmine color below.
And I mixed black and purple colors to reflect the trees.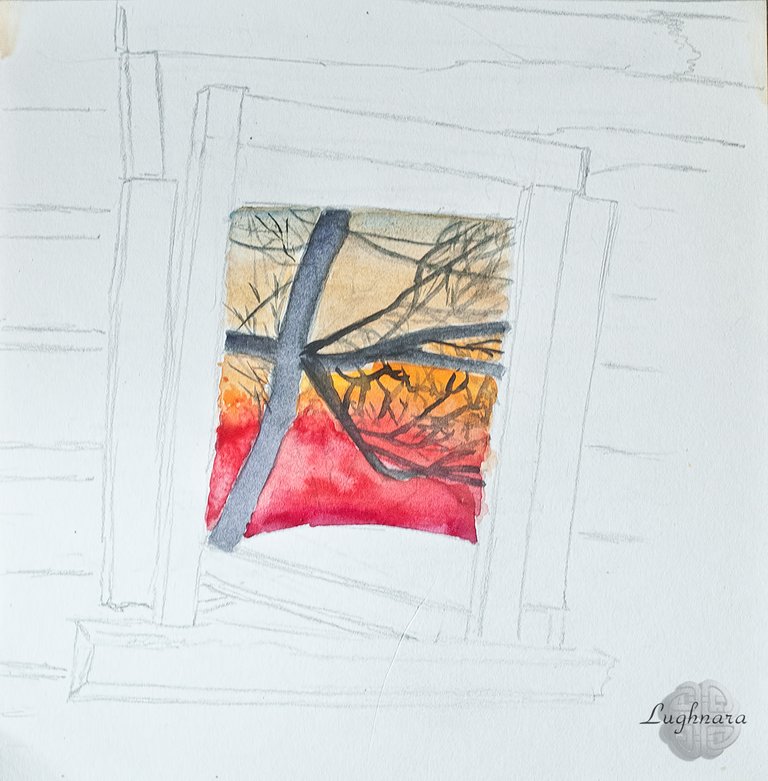 Since the watercolor gets lighter as it dries, I had to apply two or three coats on the darkest parts.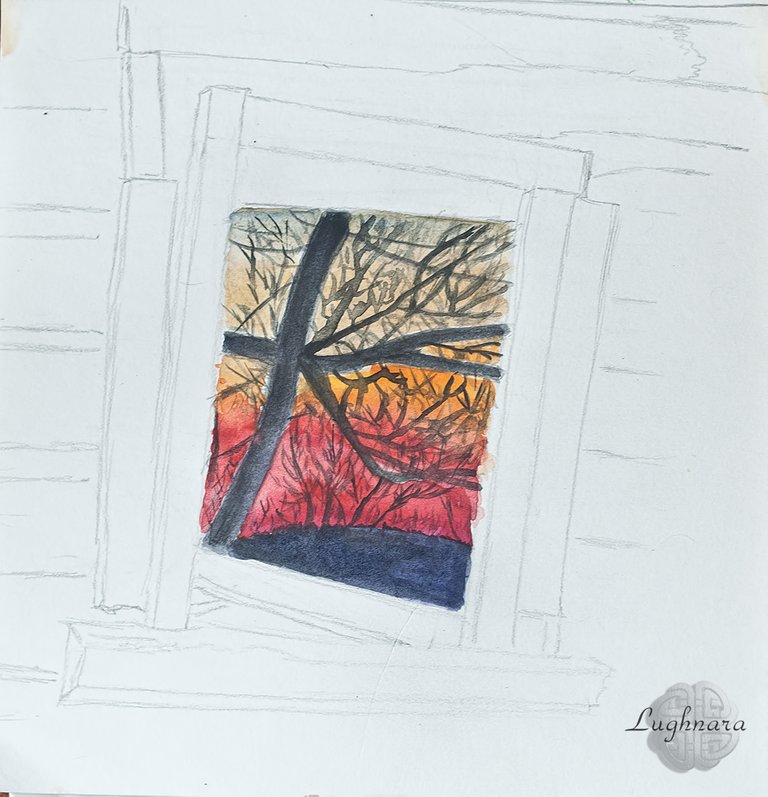 So, now it's time for a wooden ambiance!
I take a medium rod 0.35mm and draw a base outlines and individual wood fibers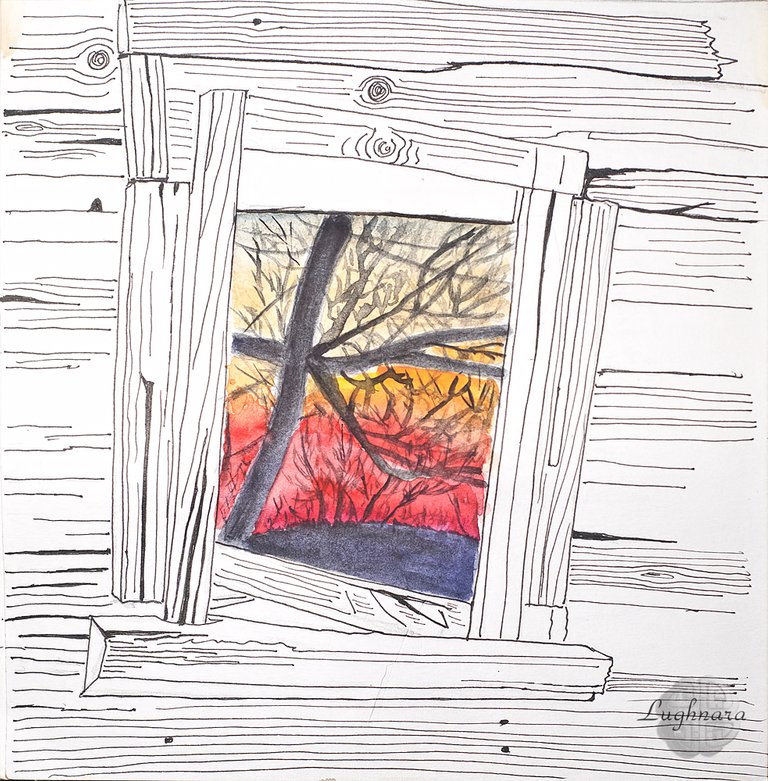 Then I chose a pen with 0.25 mm rod and draw thin wood fiber lines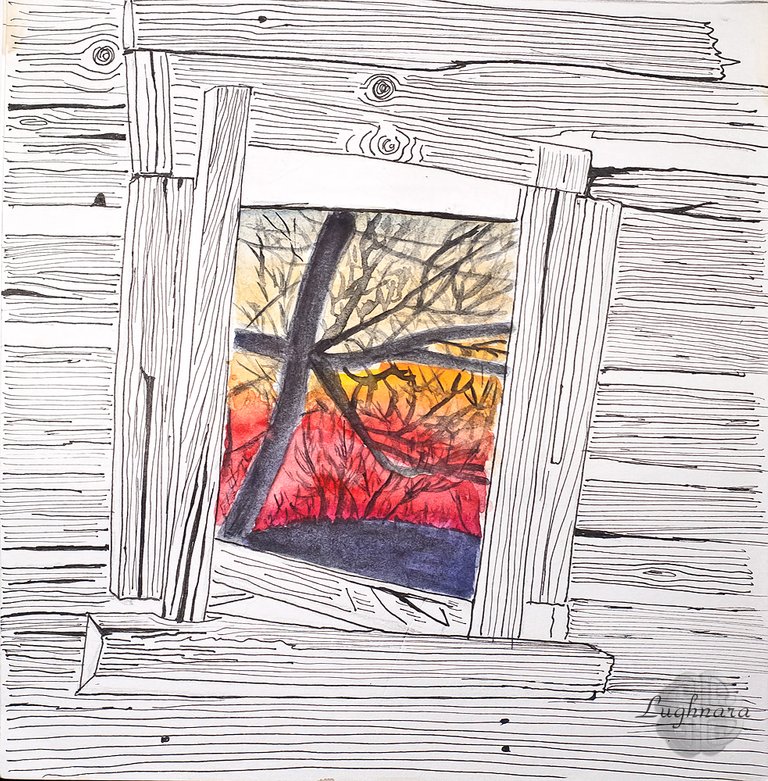 And finally, with a pen with a 0.45 mm rod, I paint the darkest areas of the house - deep shadows, cracks in the boards, holes outside the window.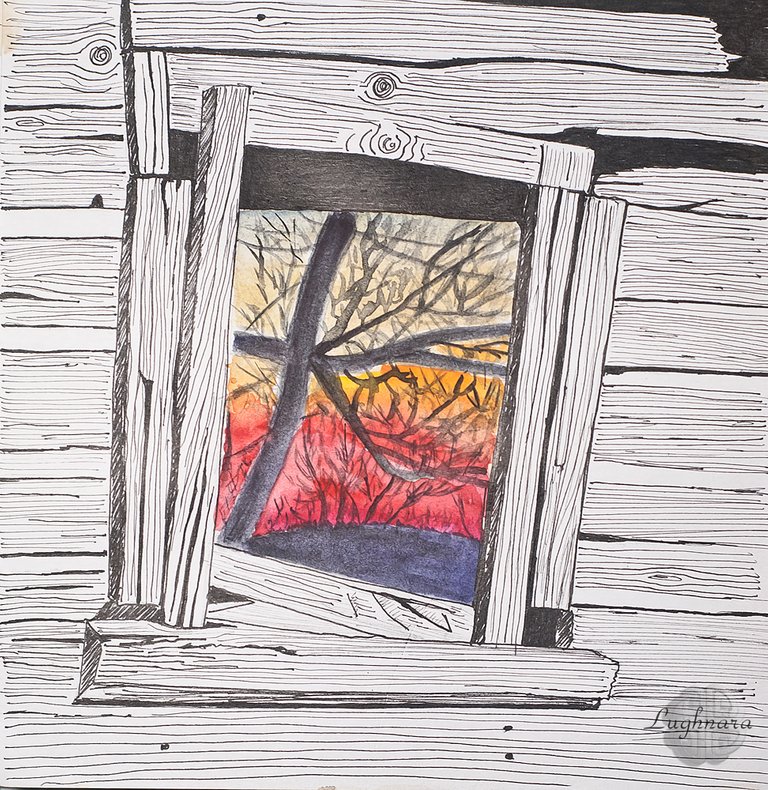 But now I again take the watercolor set, dilute the black paint with water and start painting over the wooden fragments.
First, I make a very light tone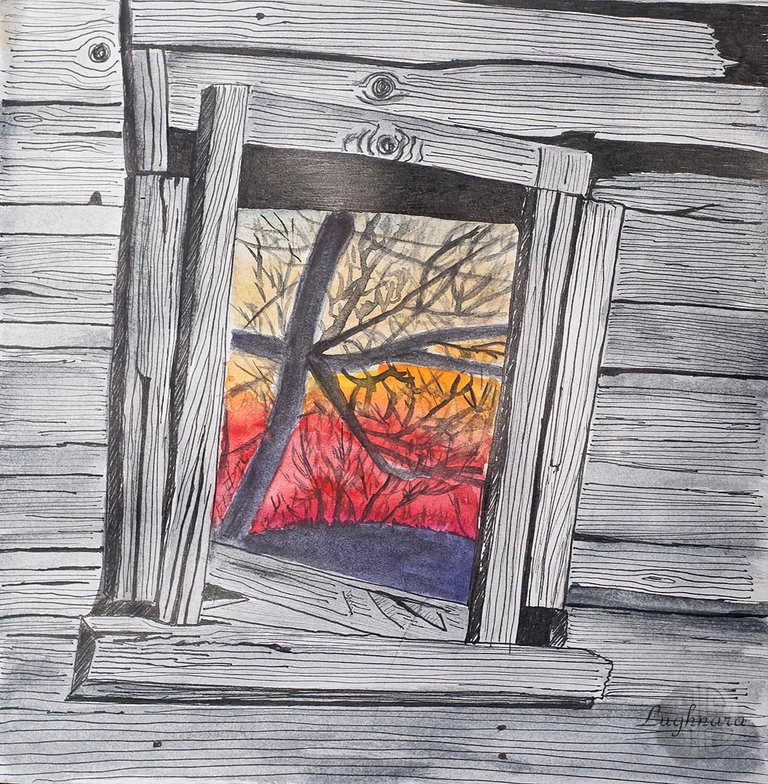 Then, with the second layer, I begin to darken individual areas where there are more shadows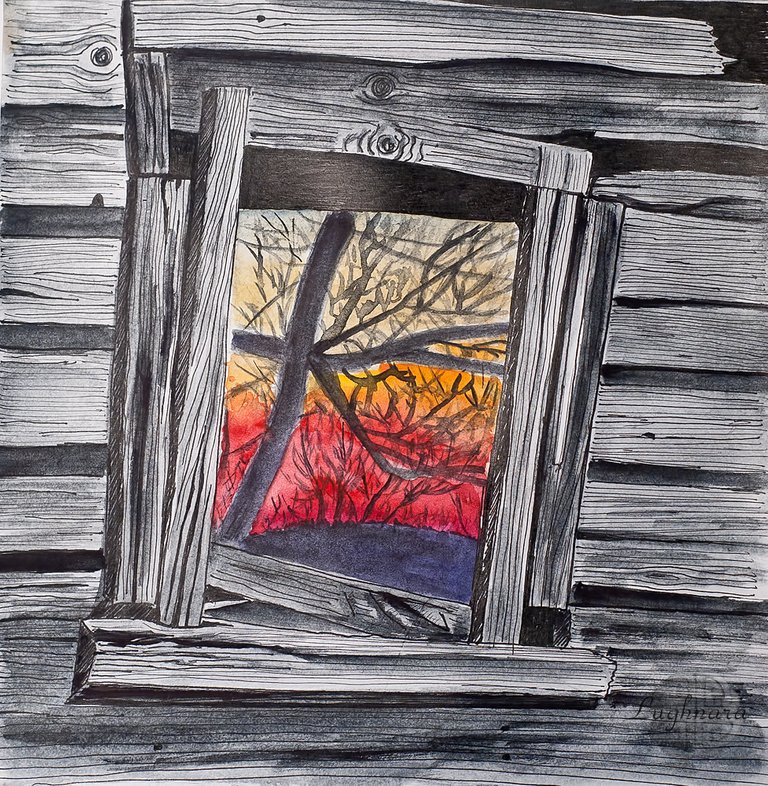 Finally, using a 0.45mm rod pen, I draw tree branches that are reflected in the window.
And this is the final stage of my work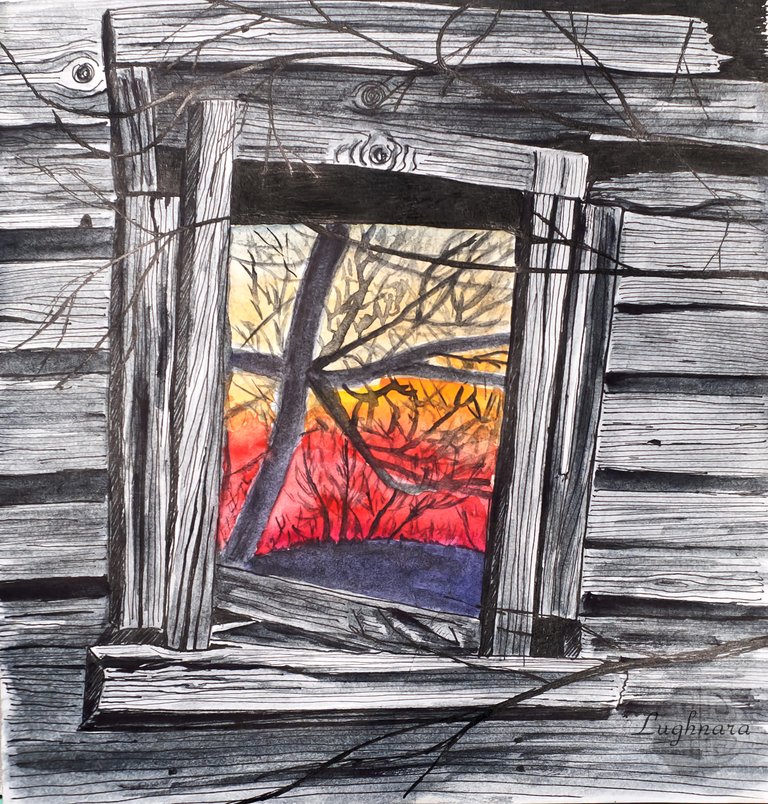 Thanks a lot for your attention to my drawings!
Have a nice and creative day!
Regards
---
---