Last Friday, the electricity went down for a few hours, and with no digital material to work on - I turned to a simple blue pen, one of those used to write a quick note, the grocery list or to put a signature on some document.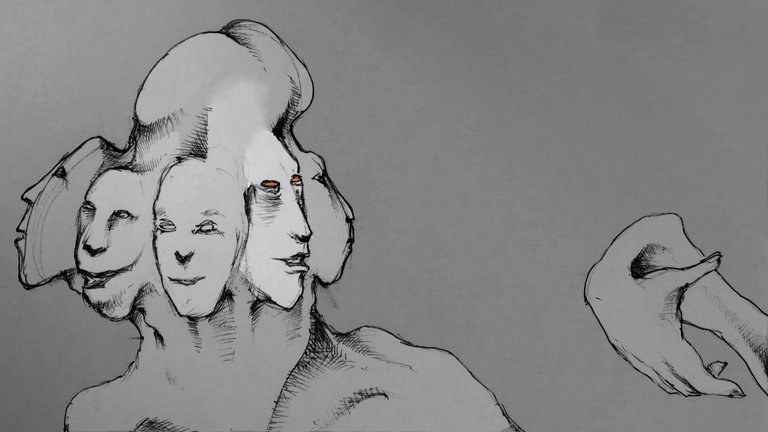 (Enlargeable)
I started drawing some kind of anatomy - doodle ... a face ... then another face ... a contorted hand ... stuff that at the end inevitably turn into some monstrosity :) ... When it looked relatively finished ...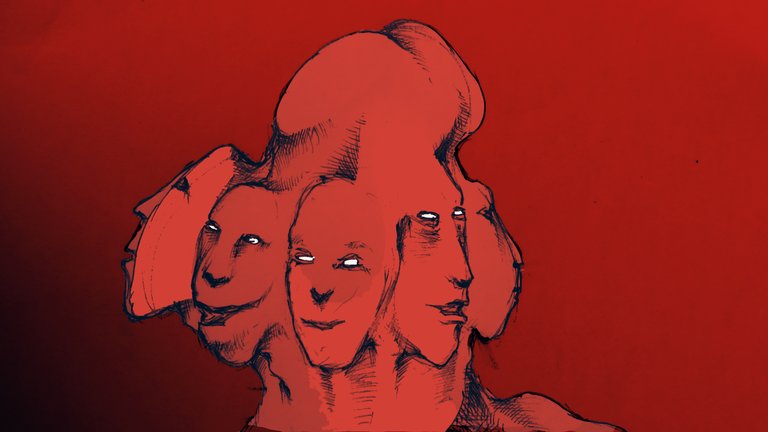 (Enlargeable)
... I photographed the drawing and this morning, I transferred the thing into the PC and continued to play with it in Photoshop ... here you see the results ... while in the following GIF ...
... you can see what happened when I tried to add a bit of motion.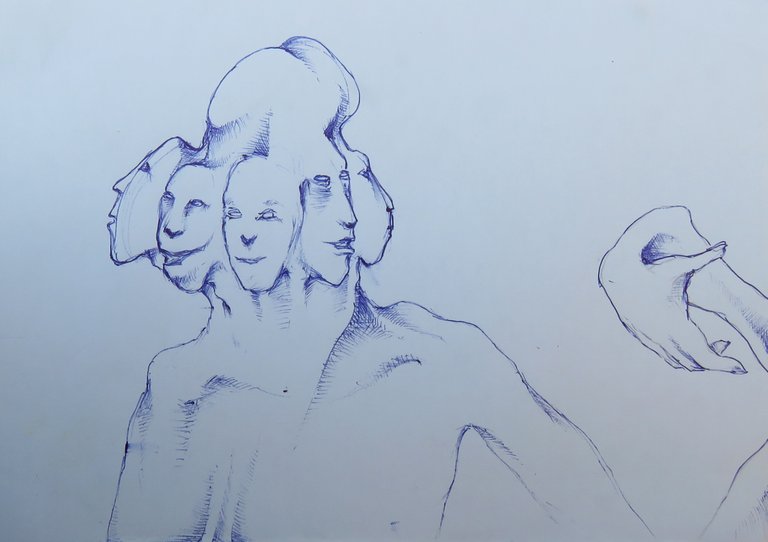 This is the original pen on paper drawing.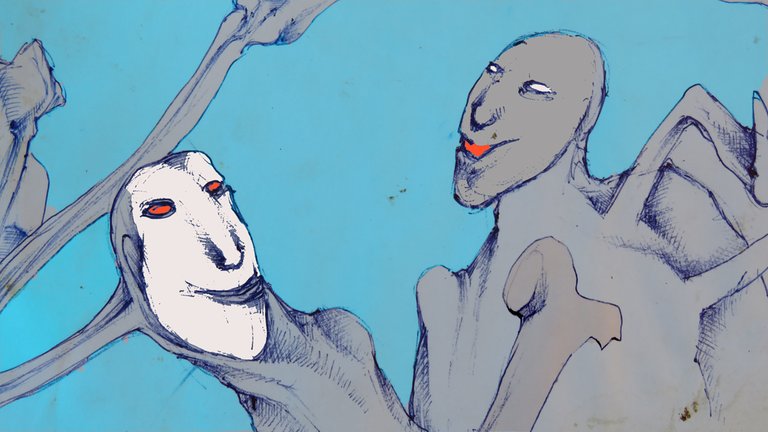 I did another drawing on Friday ...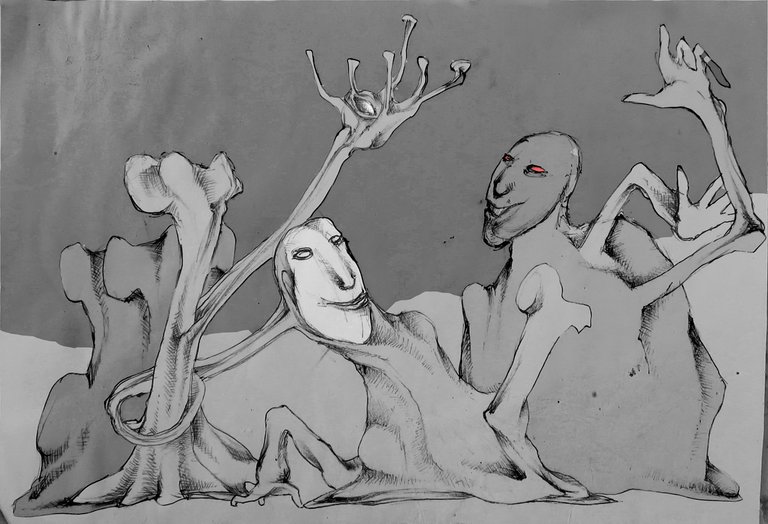 ... the procedure was more or less the same ... minus the animation.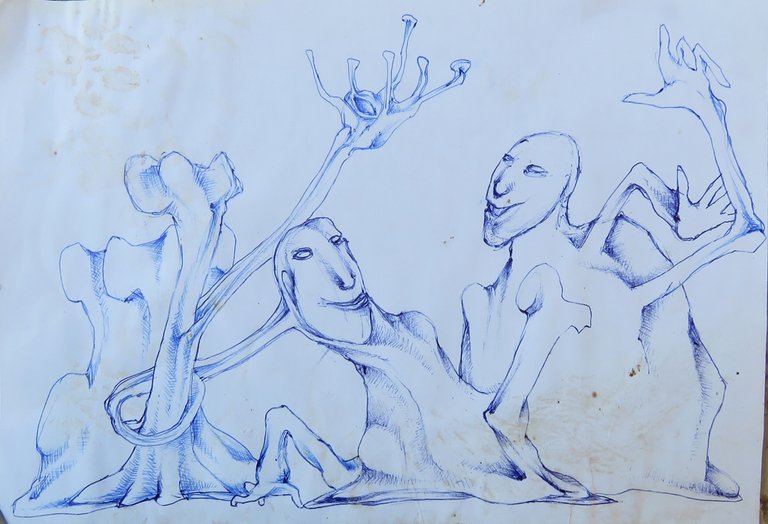 And for the end - the simple original drawing.
As always in these posts on HIVE, the artwork and the animation are in all segments, my work.