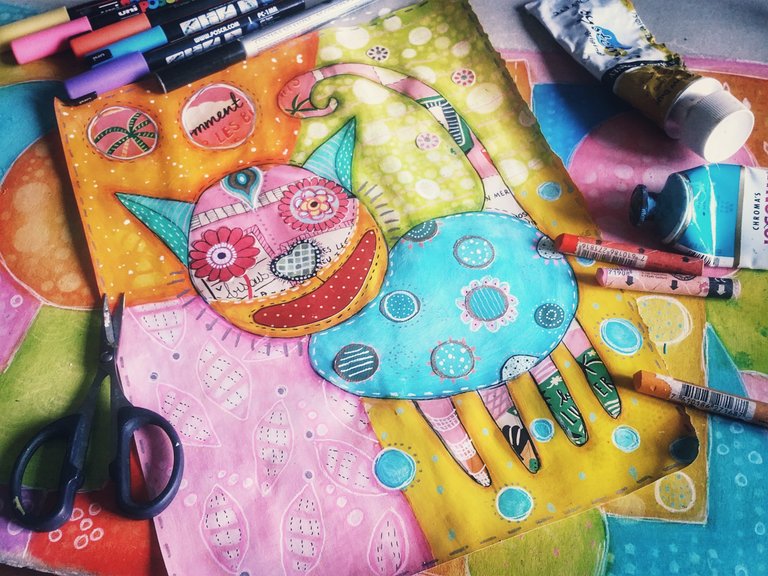 | Today #caturday I will present to you a fancy cat and mostly its realization in image | Aujourd'hui Chamedi je vais vous présenter un chat fantaisie mais surtout sa réalisation en image |
| --- | --- |
| you will see that it's a very playful process, I had a lot of fun making this tomcat in its time ... it was in 2017 .. Meow 😺 | vous allez voir, c'est un procèdé très ludique, j'ai eu beaucoup de plaisir à réaliser ce matou en son temps...c'était en 2017.. Miaou 😺 |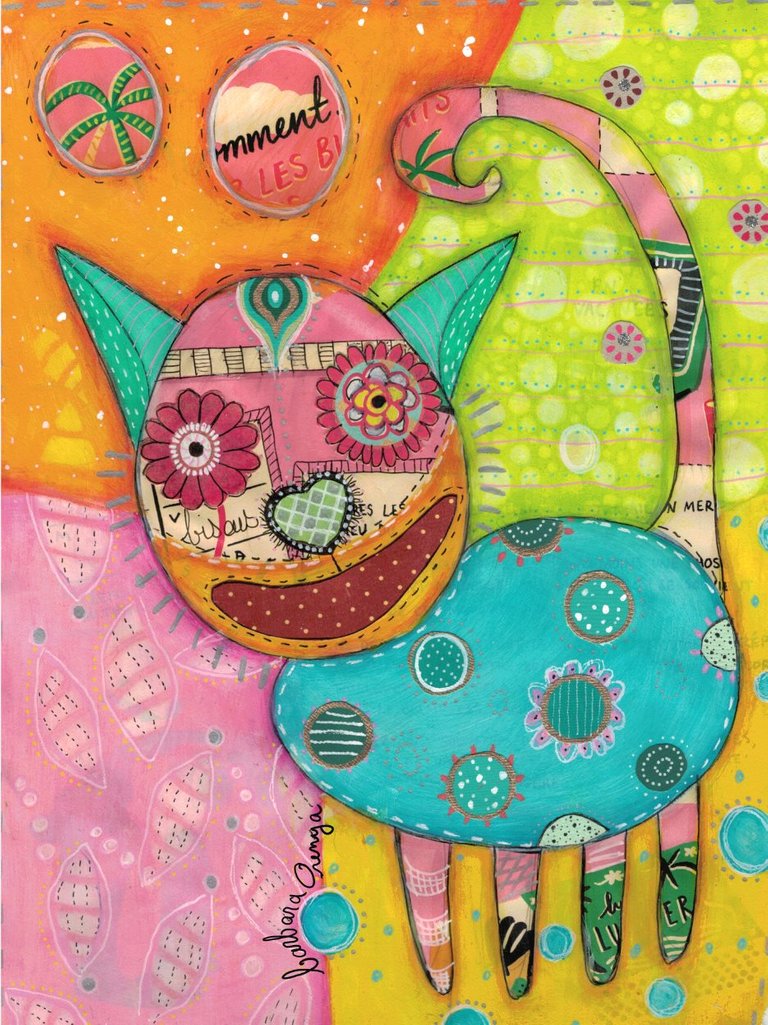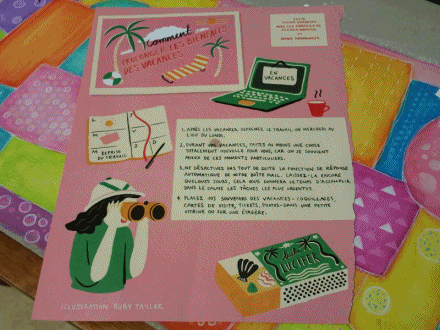 | I will give you explanations on these images of course 😉 | Je vais vous donner des explications sur ces images bien sûr 😉 |
| --- | --- |
| I took a sheet of magazine whose colors and patterns I liked to start ... that said, I never know at the start if there will be any initial motif in my final painting, so sometimes it's just to put my imagination on the way | J'ai pris une feuille de magazine dont les couleurs et motifs me plaisaient pour démarrer...ceci dit, je ne sais jamais en commençant s'il restera le moindre motif initial dans mon tableau final, donc parfois c'est juste pour donner un coup de starter à mon imagination |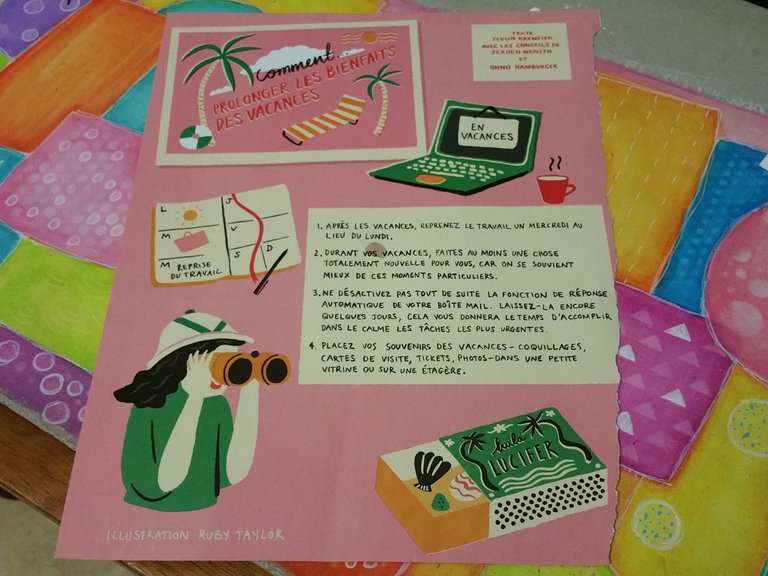 | Then I draw the silhouette of my creature | Ensuite je dessine la silhouette de ma bestiole |
| --- | --- |
| I distribute the shape to include the patterns that interest me, you will understand after seeing the images | je répartis la forme pour avoir les motifs qui m'intéressent, vous comprendrez après en voyant les images |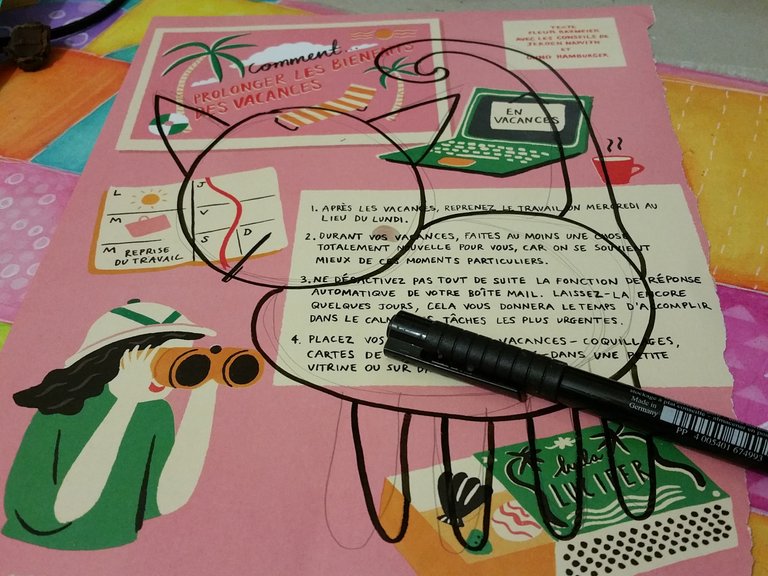 | I then block the silhouette of my cat by passing a layer of white gesso on what will be the background | Je bloque ensuite la silhouette de mon chat en passant une couche de gesso blanc sur ce qui sera l'arrière-plan |
| --- | --- |
| I decide as and when not to keep certain patterns (here the body of the cat that I gesso-ed 😊) | Je décide au fur et à mesure de ne pas garder certains motifs (ici le corps du chat que j'ai gessoté 😊) |
| --- | --- |
| this in order to make everything more readable ... fantasy does not mean that it should hurt your eyes, you have to keep a certain balance if you do not want to be afraid in front of an inconsistency in the rendering ... but all of this comes with experience and I can always catch up as things progress... | ceci afin de rendre le tout plus lisible...fantaisie ne signifie pas que cela doit faire mal aux yeux, il faut garder un certain équilibre si on ne veut pas faire prendre peur devant une incohérence dans le rendu...mais tout cela vient avec l'expérience et je peux toujours rattraper au fur et à mesure.. |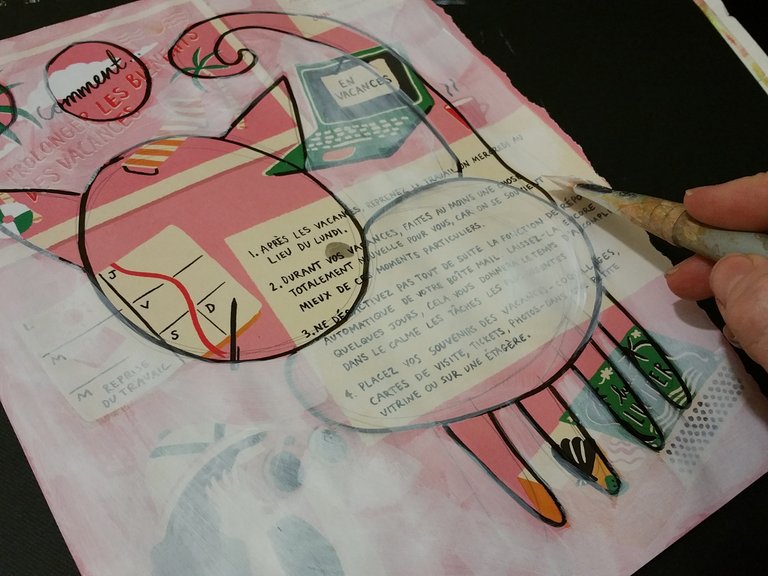 | A little more gesso for more uniformity of the project on which I am going to start now ... | Un peu plus de gesso pour uniformiser le projet sur lequel je vais partir à présent... |
| --- | --- |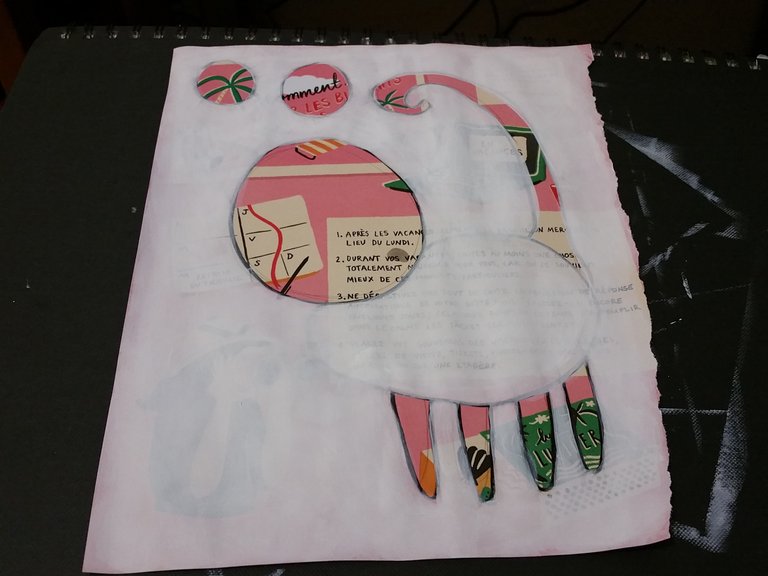 | From there I use the watersoluble wax crayons Neocolor II from Caran d'Ache for my colorization. | A partir de là j'utilise les crayons pastels à la cire aquarellable Neocolor II de Caran d'Ache pour ma colorisation |
| --- | --- |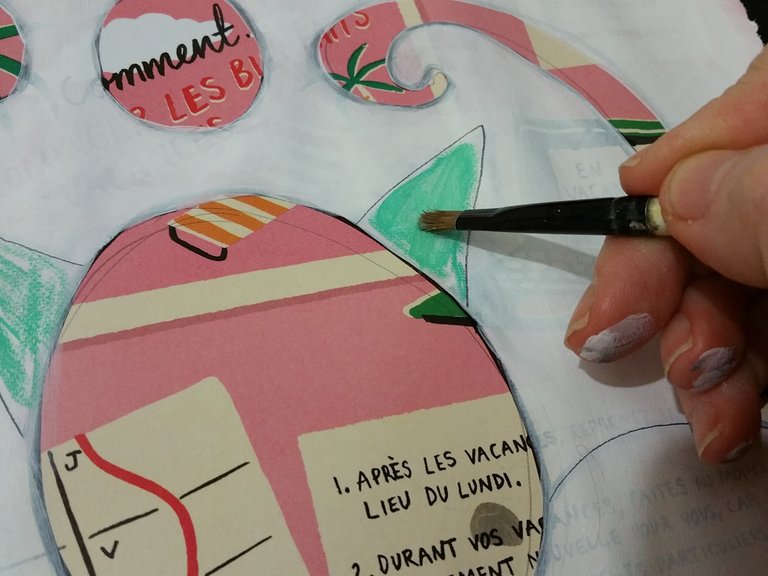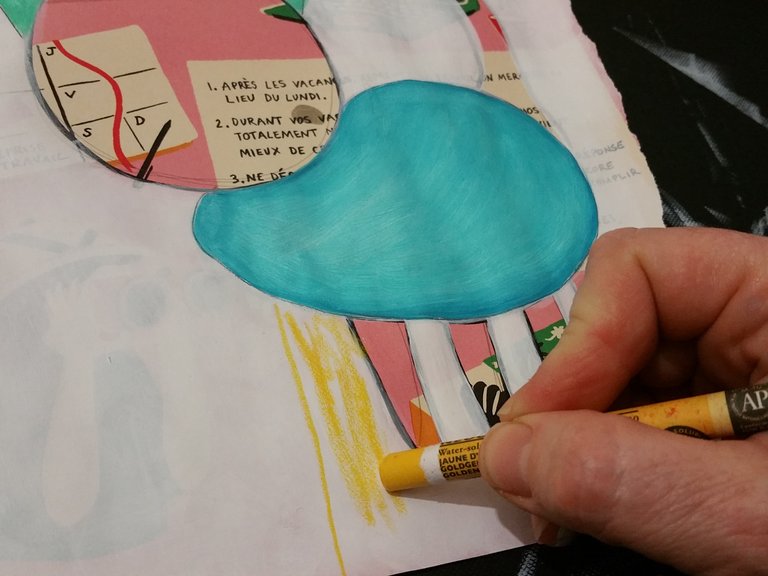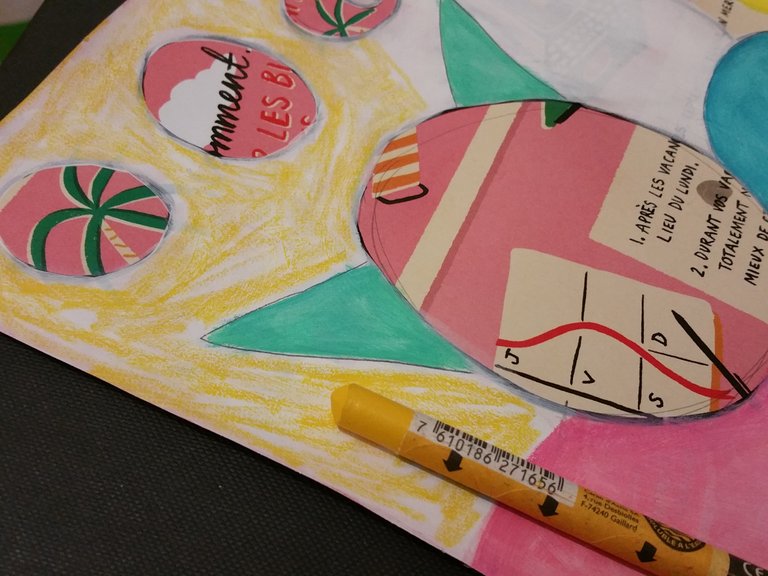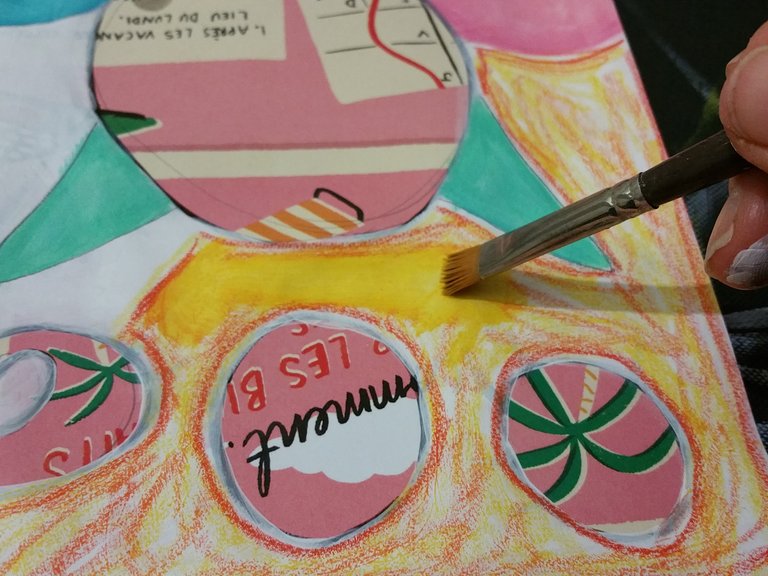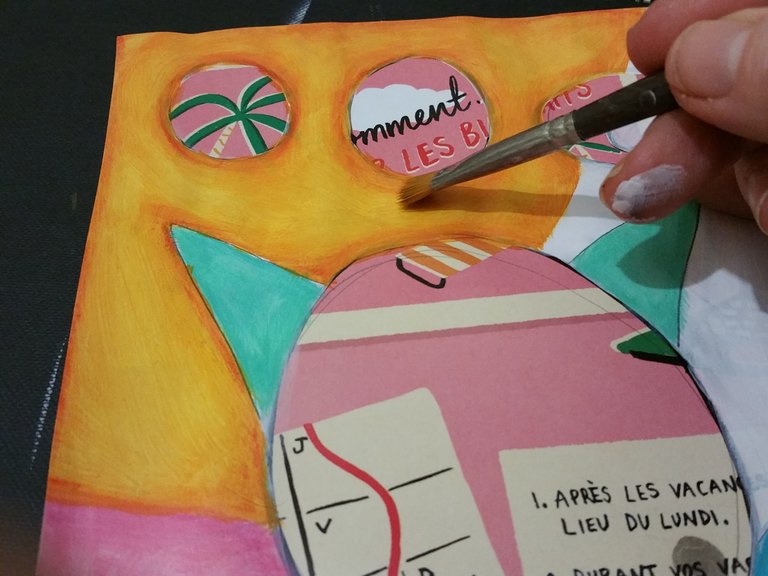 | I create certain patterns by adding more water to my color ... | je crée certains motifs en ajoutant plus d'eau sur ma couleur... |
| --- | --- |
| here I have no more photos of the continuation but you have seen the main part of the realization | voilà je n'ai plus de photos de la suite des opérations mais vous avez-vu l'essentiel de la réalisation |
| --- | --- |
| with this pretty tomcat in the end result 😺 | avec ce joli matou en résultat final 😺 |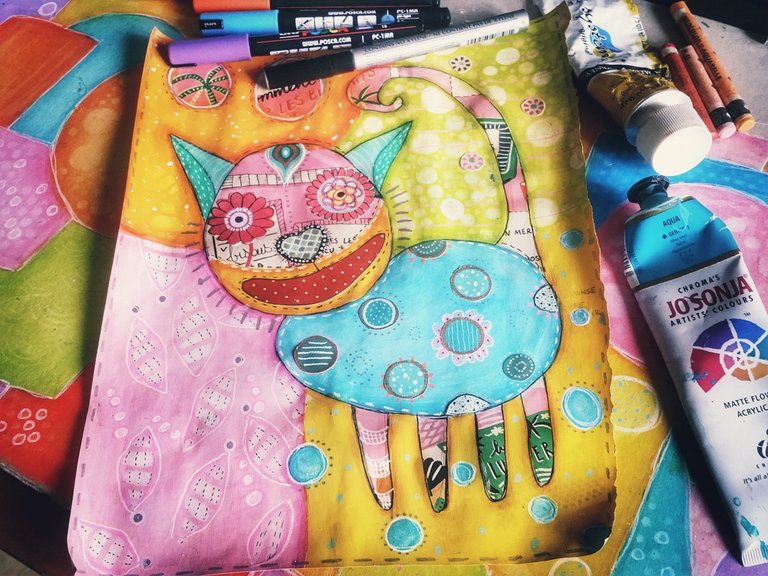 I wish you a wonderful week-end Lovelies !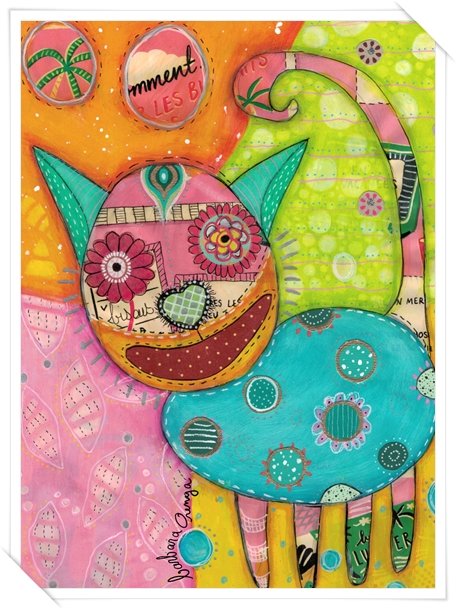 Je vous souhaite un merveilleux week-end !

My previous posts
Floral illustration and animated hummingbird [ENG-FR]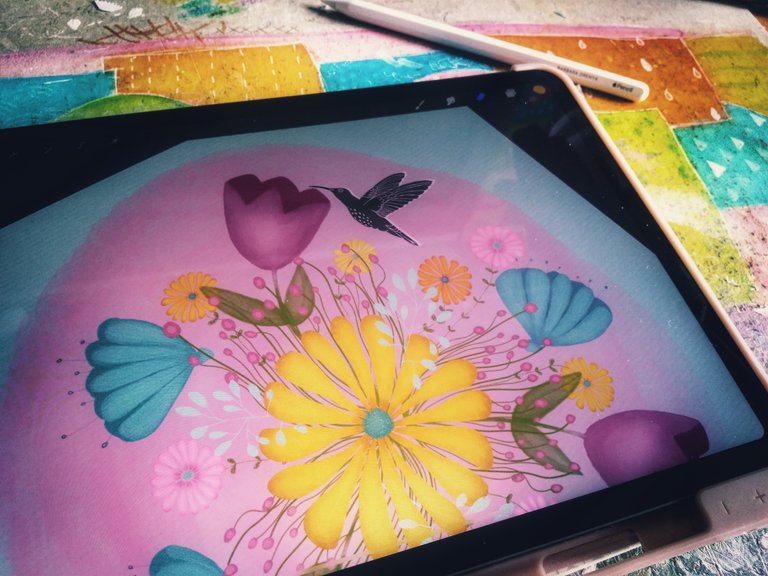 ---
RedFish painting tutorial [ENG-FR]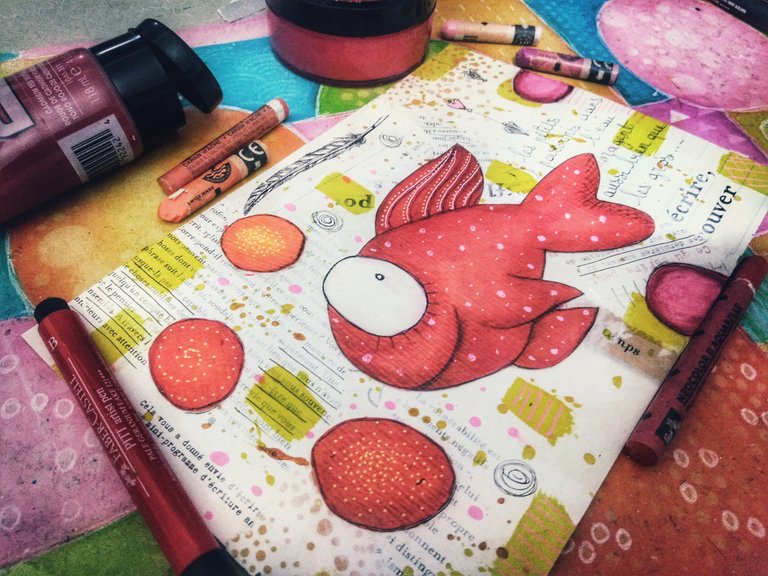 ---
Flowering here and there...Digital Work in Progress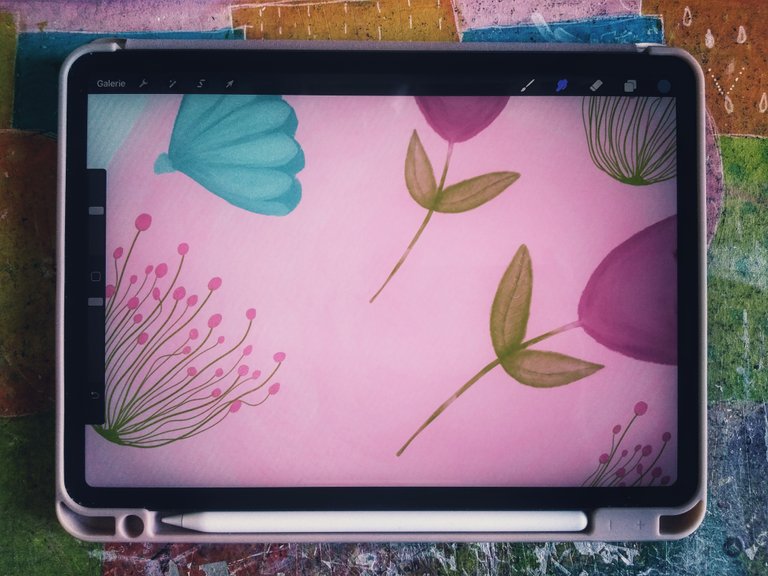 ---
Fancy friend frolicking freely in a butterfly field =D ..and its animated version of course ! [ENG-FR]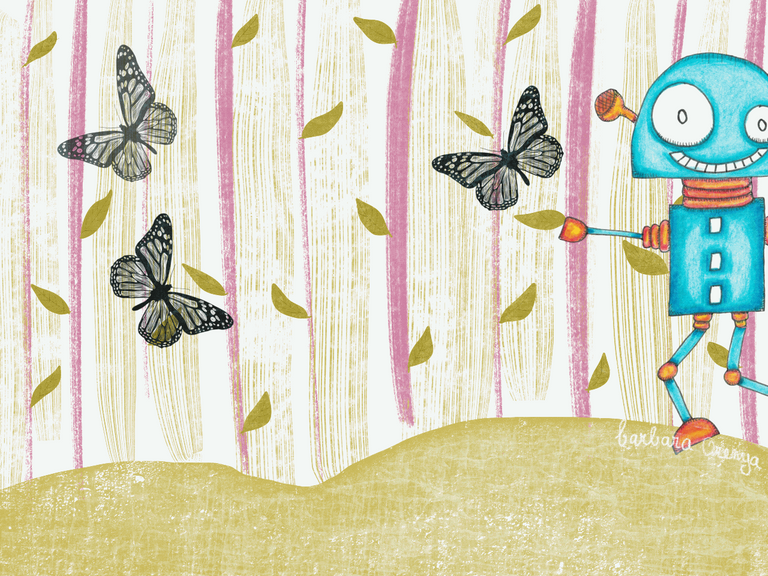 And find also my paintings on my website !!


As always BlueWonkies are supporting communities ! 👇
Amazing Nature community by @adalger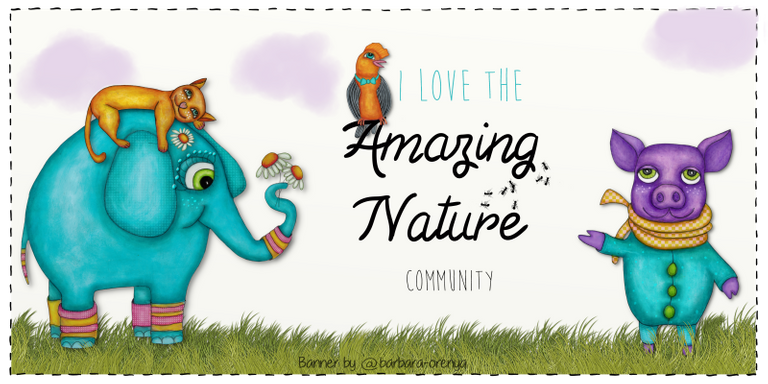 hive-127788

Feathered Friends community by @melinda010100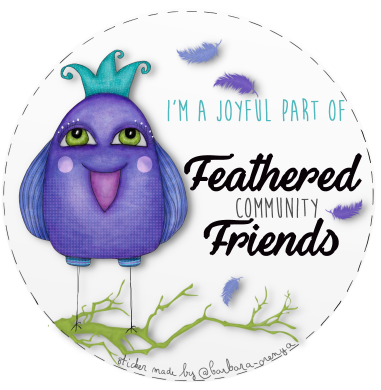 hive-106444

Always a Flower community by @dswigle

hive-154065

Market Friday by @dswigle

hive-196308

Feel Good community by @barbara-orenya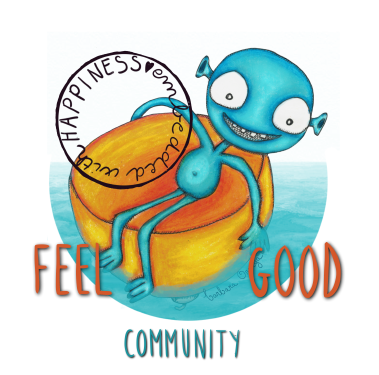 hive-190931