---
---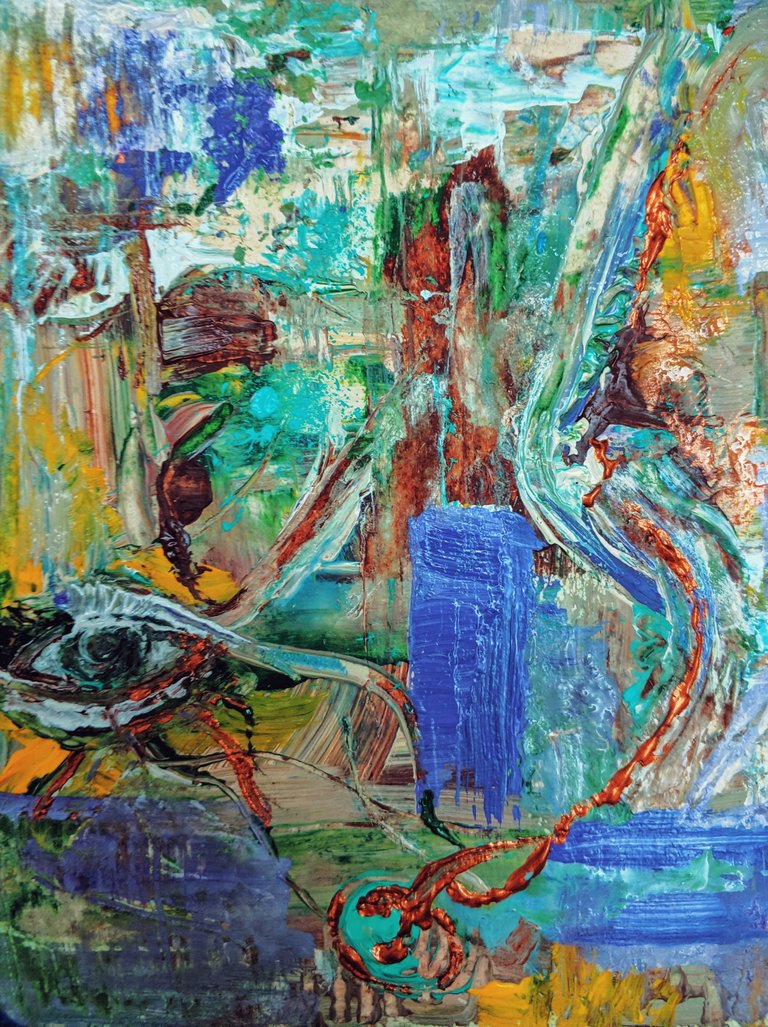 ---
Hello friends,
I had some sad things yesterday. It's about the picture I draw. I did not explain which picture I was drawing based on. And this was seen as an art crime for some hive users. This damaged my reputation. Of course, I did not copy and paste someone else's works and did not undertake it as my own. It was not nice to be seen like that. Anyways. I hope you forgive this situation. I'm just trying new things. And I get ideas from the painters I admire.
Oh no. This time is not a new trial. An abstract painting. I was not inspired by anyone. I was bored. And I did. Because I wasn't thinking about sharing anymore. But I corrected my mistake. Should I stop my own happiness? I do not know. I am happy to share it with you. And of course because I have seen your wonderful work. The subject is simple. I'll tell you if I was inspired by someone's work! I understand.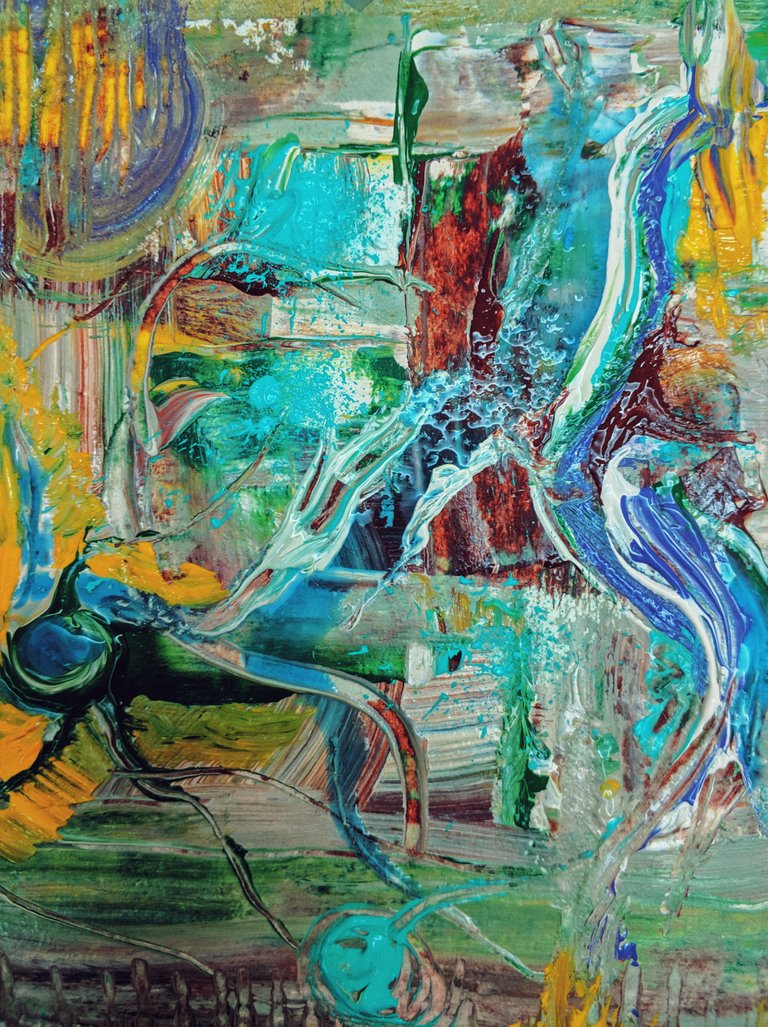 In the meantime, I reached some of my acrylic paints. My brush alone is only 2. They don't allow me for detail either. It will be difficult to find an open hobby market. But I will find myself a brush. So how did I do this?
Syrup spoon, broken credit card, an exhausted pen and plenty of toilet paper!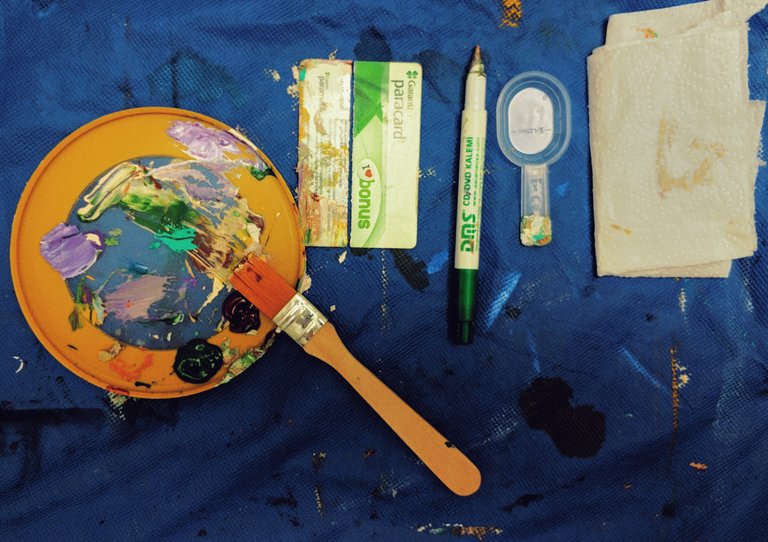 ---
Someone stop me !. I hope you will like it
and give feedback.
---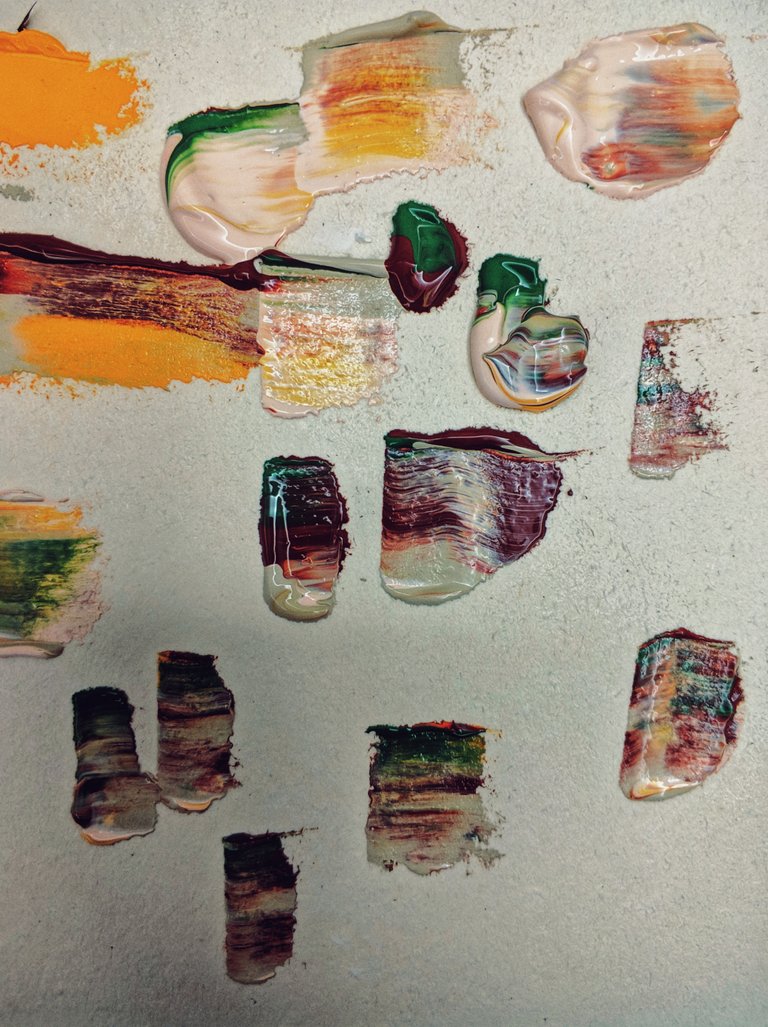 ---
---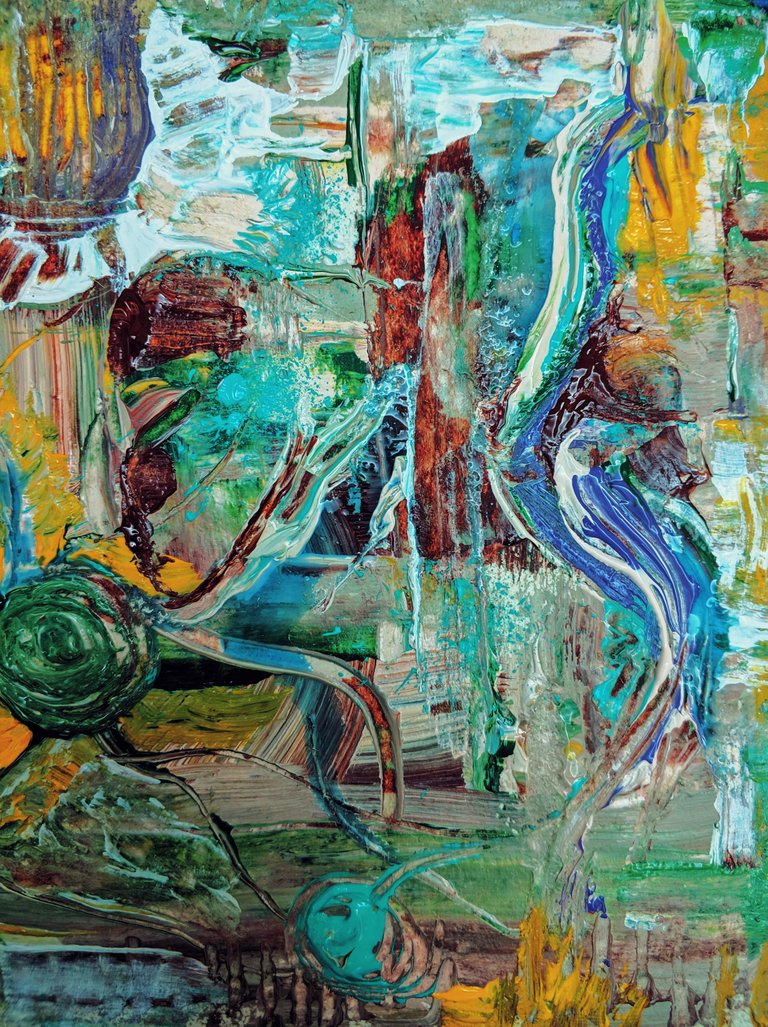 ---