Dang!! That Got Hot!!!
This copper wire is about as big around as your thumb, melted completely in half. 250 kcmil copper isn't small at all!! Plus it is on the neutral bushing?!?!? Weird?!?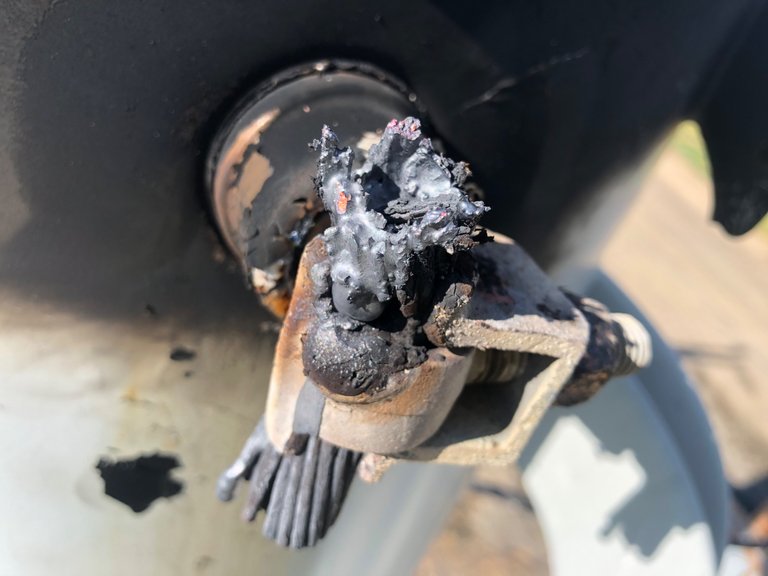 No sign of any bird or object causing a fault, but there indeed was a lot of heat. These 100 kva 227/480 volt transformers can push a good amount of load But why didn't the fuse blow when this "fault" occur? Weird?!?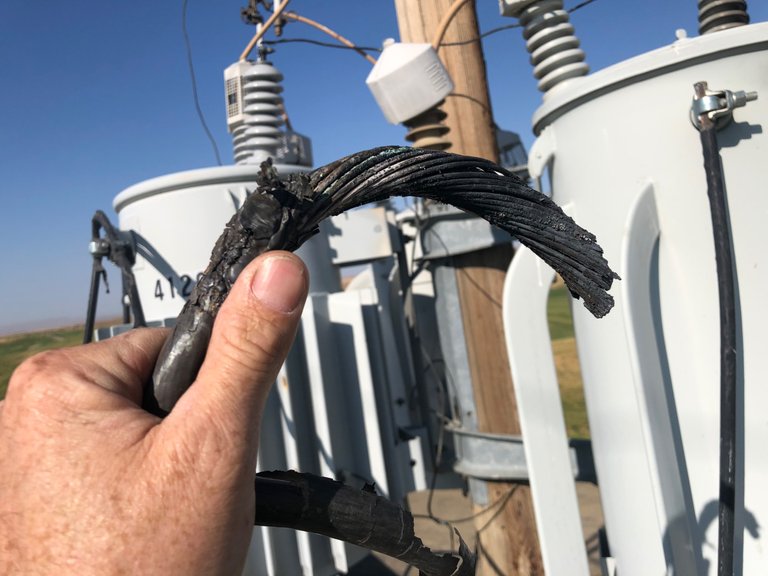 Sometimes you can only guess what happened. Often I wish I was standing there to watch it happen. Instead I show up after the fact and replace the transformer and now the farmer can get to watering again.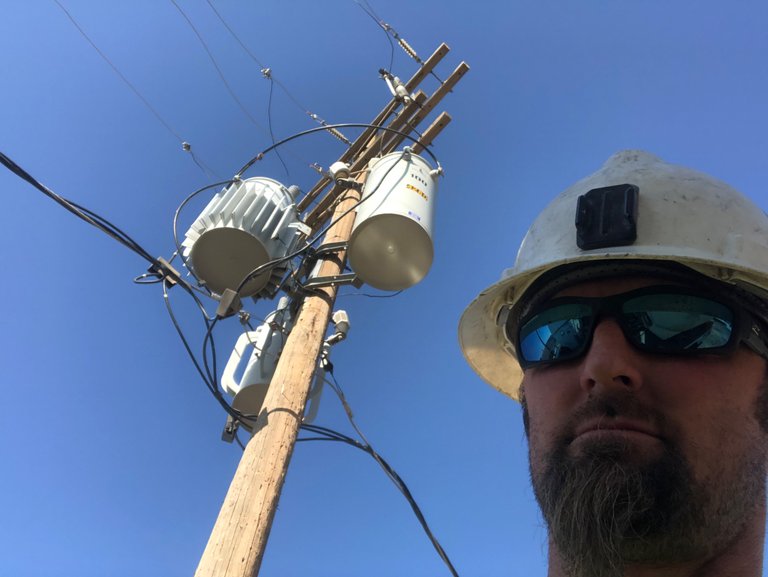 Your Random
Dose of...


---
---