A short time ago, President Donald J. Trump selected the next person to be subjected to the "gauntlet" of the Senate confirmation process. May God help Amy Coney Barrett and her family, through what is coming!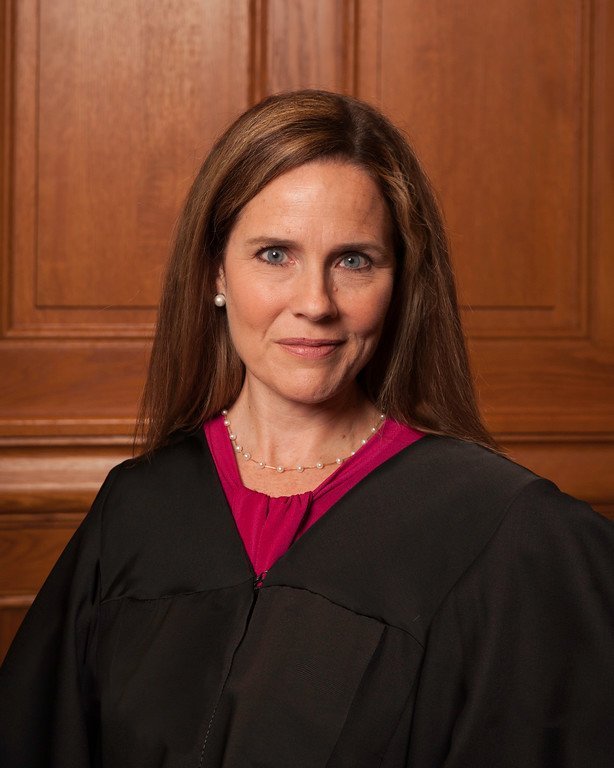 Source: Wikipedia on Amy Coney Barrett.
Ohhh, and what is that @roleerob? Well, let's see ... Let's go with this opening statement from the (in)famous "Gray Lady," i.e. otherwise officially known as The New York Times. A favorite "mouthpiece" of the "progressive" Left, here is their opening statement:
"The president's nomination of Judge Barrett, a favorite of conservatives, to replace Justice Ruth Bader Ginsburg, will kick off a furious and unprecedented scramble to confirm her in the Senate before Election Day."
Ohhh, wonderful. 😌 It will be ...
The
"2020 Word of the Year" ...
Unprecedented!
Do you, dear reader, or does anyone else doubt that! Count on it!
If you can find any "boundaries," in the recent exploits of the "progressive" Left, which they are not prepared to cross, then be sure and "enlighten" me in the comments below. Good luck!
Back to the subject of this post, an outstanding example of an American who inspires some hope the "war" is not over - Amy Coney Barrett.
________________________
The Stakes
They could hardly be higher. Amy's nomination represents a 180° change of judicial philosopy from the recently passed Ruth Bader Ginsburg. She has built her reputation on strictly interpreting the law as written. Most particularly, the ultimate law, the U. S. Constitution.
This is anathema to the "progressive" Left, who have been far too successful over the years in placing judges in power who "legislate from the bench." That is, they write their own law! And on the thinnest of flimsy legal arguments try to pretend it is somehow based on "precedent" ...
Amy is a 48-year old champion of what her self-confessed mentor, Justice Antonin Scalia , taught her about the law. How can one properly value the relationship of having a good mentor?
Scalia passed away in 2016. If she lives a normal life, Amy could be carrying on his incalculable legacy for another 30 or 40 years. The "progressive" Left is fully aware of this and grinding their teeth over what her nomination represents.
________________________
The Strategy
While I have opened this post with the implied likelihood the "progressive" Left will set all-time lows in their efforts to stop her nomination, I can only hope and pray that is, in fact, not the case.
We won't have long to wait to find out.
Here is a very brief outline of the top 3 angles, from which she is likely to be attacked:
Her faith. They will strive mightily to try and demonstrate her faith makes her unfit for the office, as she will be incapable of upholding their "sacred" position claiming "the separation of church and state" is "guaranteed" by the Constitution. This is demonstrably false, but ... That "inconvenient truth" never even slows the "progressive" Left down ...


Her view on the sanctity of life. There is no "right" which is more "sacred" to the "progressive Left, than a woman's "reproductive rights" to kill their children up to the time of their birth. Which has been legally upheld since the (in)famous Roe vs. Wade decision in 1973.

If Barrett is confirmed, that law will almost certainly have the greatest probability of being overturned, since it was "created."


Her strict interpretation of the law as written has reportedly put the "progressive" Left in great fear she will be a vote in favor of overturning the Affordable Care Act, i.e. "affectionately" known more popularly as "Obamacare."


Beyond all of those details, I personally believe the "progressive" Left has tremendous disdain for people who demonstrate they are unwavering and immovable in the face of all of their normal "tactics" to get others to fall in line.
The character of this woman really stands out, as an almost instant first impression. She will very likely be proven to be fearless in the face of whatever is attempted to bring her down ...

Closing
Having just watched her being presented to the American people by President Trump, I must say I was pleasantly surprised by the very impressive presentation she made. Not that I was not always in favor of her nomination. But some people just aren't "cut out" to deal with the tactics of the "progressive" Left very effectively.
For Amy Coney Barrett, I am a lot more settled now that she is what I call a "rock," in that she will prove to be a very formidable adversary for those who try to take her down. God bless her and her family through the coming weeks!
Beyond this, her nomination by President Trump seems like a masterful move "on the chess board" in favor of his reelection on November 3rd. His adversaries are forever making the foolish mistake of getting all caught up in what he says. And how he says it. They fail to credit him with what he has done, over and over and over ...
If he can get Amy Coney Barrett approved in the U. S. Senate and in so doing redefine the balance of power on the highest court in America for decades, he may well prove to have pulled off the most important success of his Presidency.
I'd love to hear any feedback you may be inspired to provide.
Until "next time," all the best to you for a better tomorrow, as we all work together to build up our Hive Communities and add increasing value to our Hive blockchain! 👍 😊
Respectfully,
Blogger @roleerob
Hive "Dolphin" 🐬, Man Cave "Dragon" 🐉, & LeoFinance "Whale" 🐋


🐝 🍯 🐝

Posted using PeakD and "immutably enshrined" in the Hive blockchain on Saturday, 26 September 2020!
🌲 No trees were harmed in the publishing of this post! 🌲


Interested in reading more of my related posts?
Lead Image
Title, Link, & Summary
"Congress Couldn't Vote to make Mother Teresa ..."

Ruth Bader Ginsburg had just died. Not even 24 hours later, it was not difficult to predict the impact on the American elections of 2020. As bad as it was already and with hope it couldn't get any worse, no ... My thoughts ...
American Elections 2020, Voter Fraud and Blockchain Technology

From the unanimous election in 1789 of George Washington to the present, the "leader of the free world" has had an enviable record of peaceful transfers of power every 4 years. Will this uniquely American "run" remain intact after 2020? My thoughts ...
Yo! Got BRO? Oh no ... 😞 Go! 👇

Since my discovery of The Man Cave community, I had developed a steadily increasing appreciation for it. And had invested into it accordingly. This post was written to encourage others to seriously consider doing the same!
Testimonial: Gin Stephens and her Powerful "Delay, Don't Deny" Lifestyle

Is there anything more valuable, in this life, than our health? And is there anything more important to our health than what we eat? What about how we go about eating it?

This testimonial post is about a family member who made a remarkable discovery. And details the transformational effect on their life!
What? Peanuts in the Rockies!? 😲 Story of a plant ...

The "up close and personal" story of a plant. A peanut plant in the Rockies! With a lighthearted look at how this little plant ended up in our yard, a long, long way from home.
The Man Cave! New Hive Community and First BRO Tokens ...

How does any "new chapter" in our life begin? Are there ever really any coincidences in our lives? In this post, you will read my story behind the discovery of The Man Cave, a relaunched community for "man stuff!"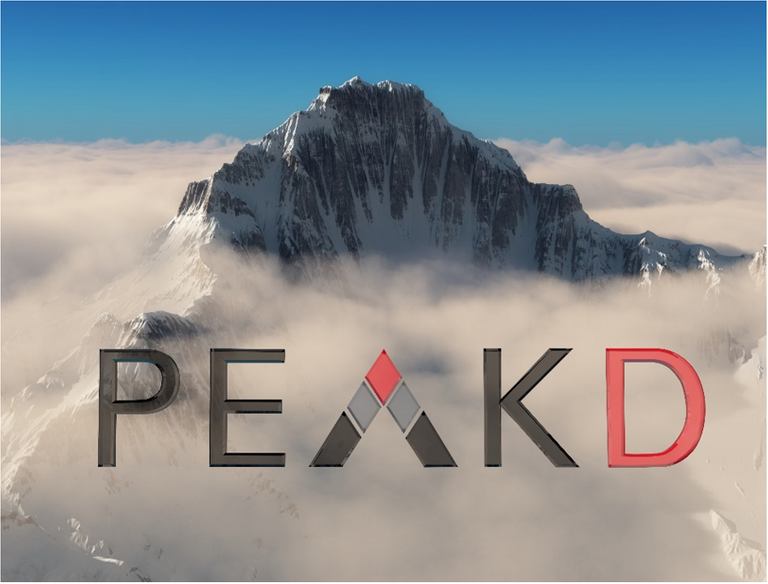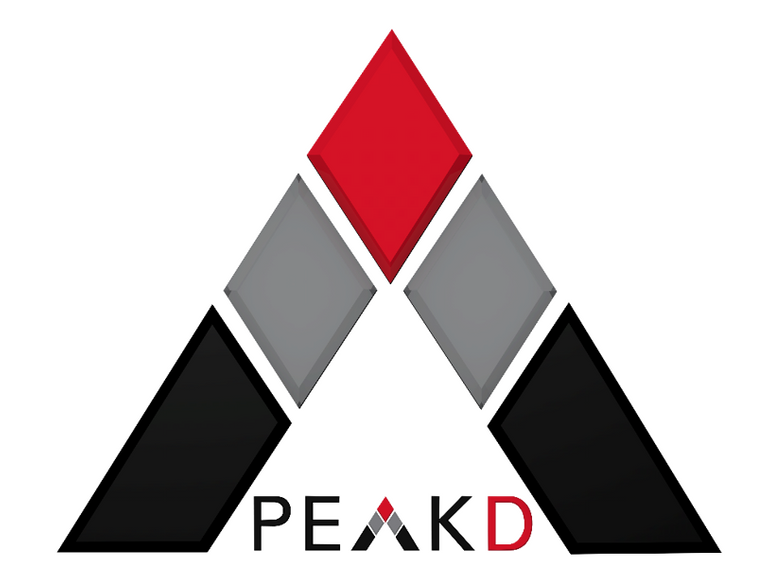 ---
PeakD: An awesome interface for our Hive blockchain.

The Man Cave: A Hive community "for men to retreat to their cave and do manly stuff"!
Discord: Engage with The Man Cave's "band of brothers"!
Hive signature GIF created by @zord189. Ask him to create one for you!
This account is protected by @dustsweeper