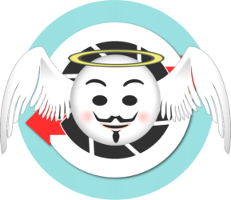 Hi all,
Another week of rolling dice has passed so… time to look if there are any changes in the stats…
Top winners of the Dice Roll
Below you will find an overview of the top winners and their results since this game started.
As of today, 254 different players already have taken a gamble in one of the 77 completed Dice Rolls and a total of 19.573 HBD has been paid out...
Top 20 by amount won
---
Top 20 by number of games won
---
Top 20 by number of games played
---
Top 20 of most lucky players
(who played at least 5 games)
---
---
We start to see some new names here…and the payouts are getting bigger too!
Right now I'm thinking of adding another possibility to "win something", even if you have a smaller vote-value. Something like a weekly top of total points rolled, independent of the fact you won or not and your voting-value…
Right now I'm gathering the numbers and I think it could work…but I would like to know what you all think of the idea!
Furthermore…if someone knows someone who knows someone…that could be interested in sponsoring this… that would be great 😉
It would also be great if you all were to promote this game to your followers ... the more souls, the more joy…but also the higher the prizes 😉
As usual, I want to thank the "bigger" players who keep on playing on a regular base. Thanks to you (yes, I mean you…), the prizes are much higher and you make many people, especially minnows, very happy! The latter have a better chance of getting HBDs in their wallet... We all know how difficult it can be to earn something when you start here…
(And while I'm at it... Thanks to the guys at the Man Cave! Yes, I noticed that you noticed…
Well, that's about it... later today the daily Roll will follow… so don't forget to vote!
But in the meantime...
KEEP on HIVING…and Rolling…
---

PS: My friend @sandymeyer created this nice "delegate-bar" in case you want to support this account. All HP that this account earns through curating is shared among the delegators.

50 HP|100 HP|250 HP|500 HP|750 HP|1000 HP|2000 HP|5000 HP|10000 HP

---
If you enjoy my upvotes, don't forget to pay my delegators a little visit to show your appreciation…
Right now, they are :
@deerjay
@fun2learn
@globetrottergcc
@justclickindiva
@lightcaptured
@melinda010100
@redheadpei
@sandymeyer
@sgt-dan
@silversaver888
@thekittygirl
@traciyork
@troynamps