This was suppose to be an easy little fix along with a nice short "How To" video. Well the video is going to be longer than expected and removing 3-nuts, 2-fittings, and one electrical connector took a lot longer also.
I guess 23 years of road grime can really lock in these brake line fittings. I sprayed them with PB Blaster twice and let them soak. The open end wrench was starting to round off the edges so I went to the dreaded channel locks. I was able to get one brake fitting apart but the other... not so much!!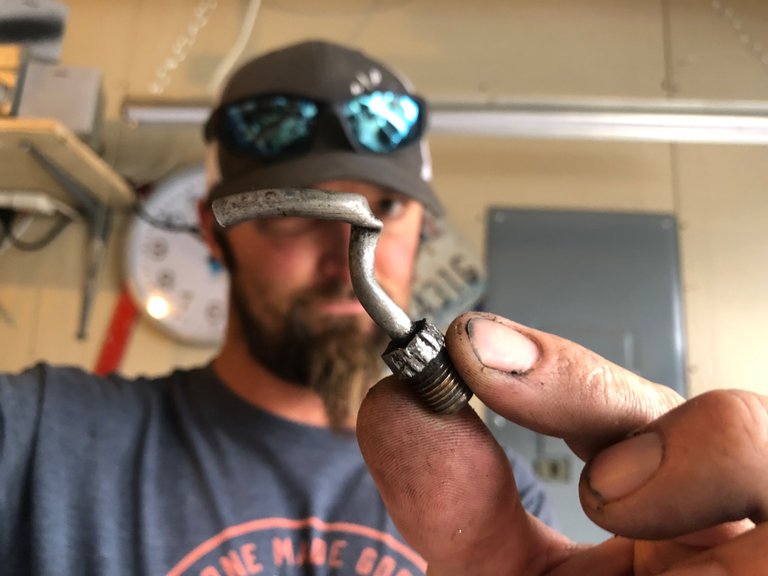 Look what I did to the brake line... oops my bad LOL. I thought the fitting had broke loose but instead of the fitting coming apart I was twisting the whole fitting and the tube... The lower half of the fitting that was suppose to stay on the ABS Valve was spinning and I didn't notice. Now not only do I have to repair the kinked up brake line, I have to go and buy a new fitting because the channels locks really did some damage to it. Lol!!! Ya... you ain't going to be able to put a wrench on that!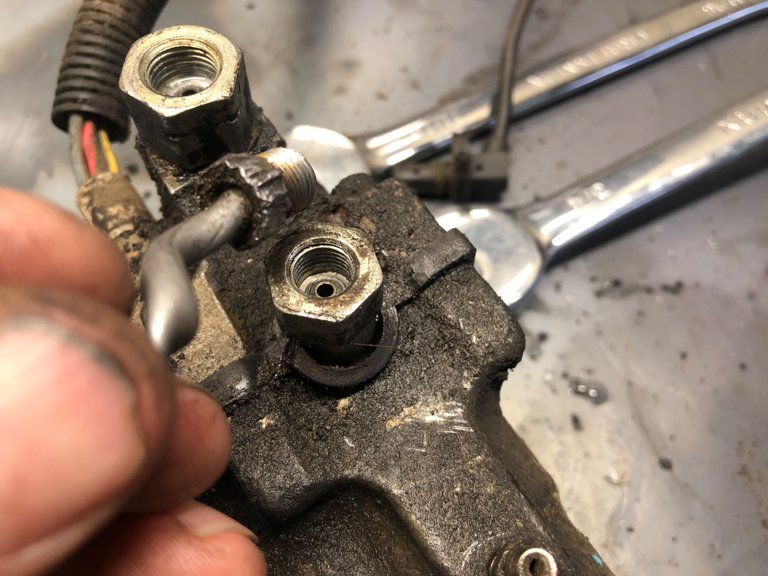 I am just glad I have a flare tool to be able to flare out the end of the tubing in order to repair it. Well I guess there is a silver lining here some where. I get to add a little "how to" when it come to flaring metal tubing for a flared fitting... Even though I didn't have that in mind but I guess plans change right?!?!
I gotta get this fixed before the fixing trip next weekend!!! We got Salmon to catch and I got a trailer to haul. It's the annual King Of the Reach fishing tournament next weekend. It's a big salmon conservation program and I think last year there were 2,300 salmon caught and hauled off for their egg and sperm. Should be a great time just like the last.
Well tomorrow I should finish this little repair up and have a "How To" shortly after...