Hello to all citizens, players and fans of DCITY. Today I am going to take the issue from a different angle. I have made up a starter city Available for sale for just 300 HIVE, and by showing you what is so good about it, new players, whether they buy this city or not, will have some idea of what to look for when getting started.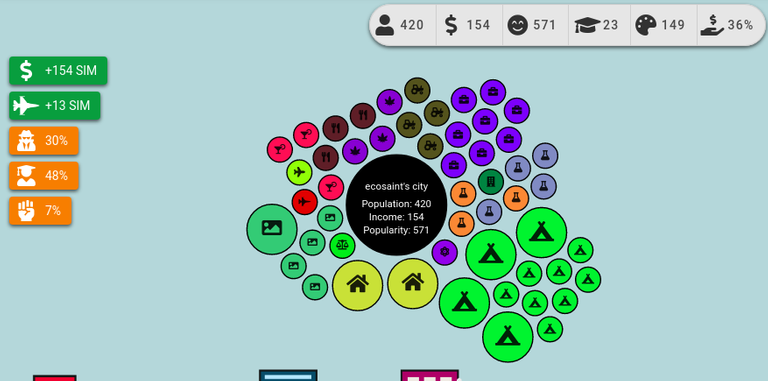 Here is the city on the DCITY.io interface, and we can already get a good look at its stats. One of the first things to note is that we avoid crime entirely by not having any related buildings. In the upcoming update this may change and the city may need a police card or two. But it has low crime anyway, just 7%.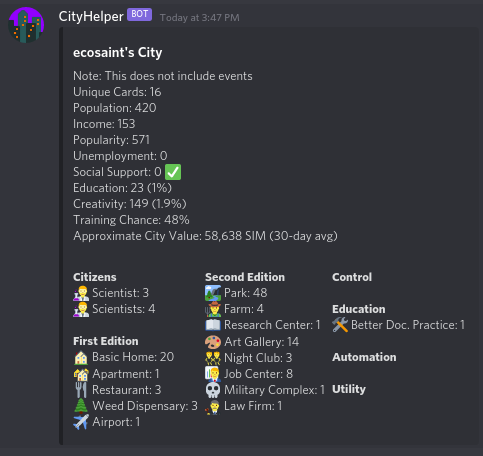 A population of 420 will leave this city comfortably within the top 400, a perfect place to build from or cling too, depending on the strategy. Currently top 400 cities receive 0.109 HIVE in liquid daily dividends.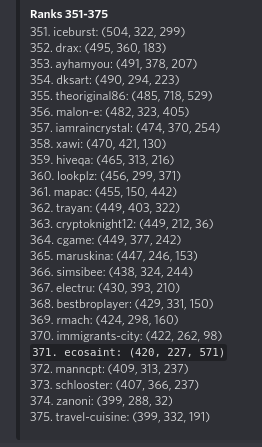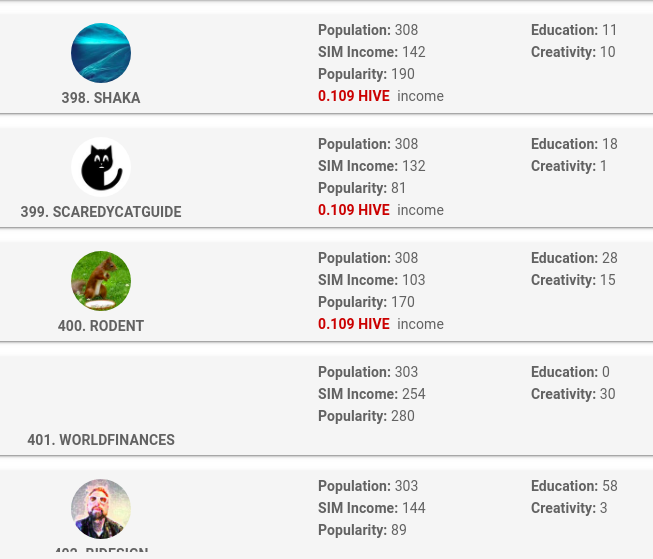 With a popularity of over 500, this city will attract the maximum potential amount of homeless and immigrant tokens, currently capped at 1 per day. With the level of job centers, each day there is almost a 50% chance one of them will be trained, workers, artist or more scientists.
Speaking of which, this city is RESEARCH READY
With the Better Documentation Practice card, you can unlock the techs available for research each day (every 24 hours), instead of every 36 hours without the tech. The current education level, with 1 research lab, is just over half a percent, which can mine tech cards as long as the account has them unlocked on the Technology Tab.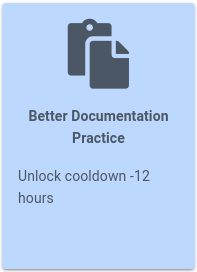 A creativity of 149 gives just shy of a 2% chance of mining a background card each day - and I will throw in one 'NIGHT' background token to anyone who would buy this city.
But the real muscle is in the SIM income, plus the MIC. The estimated SIM income from the WAR TAX is underestimated on the UI.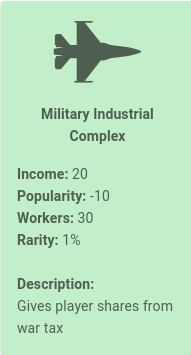 This expensive piece adds a full 95 SIM in daily WAR tax share, bringing the daily SIM income to over 248.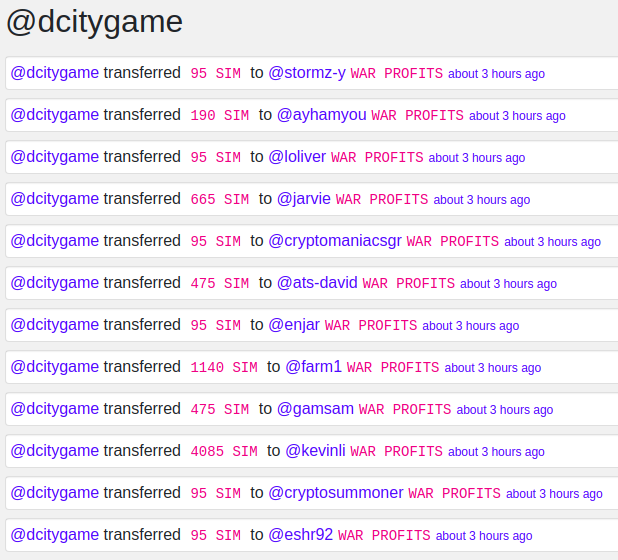 Where would you go from here? You could sell your daily SIM income for a takeaway of over 1.3 hive per day. Most players reinvest their SIM in new cards, building their city either through increasing education, income or training.
This city has a solid base to start playing from for either of the 3 strategies.