A time of transformational change is upon us. Can you feel it?
I have recently discovered a massive trove of wonderful documents and information called
I would recommend it to anyone. I am working my way through it still, as well as reading a number of other sources I have recently come across in the spanish language.
I have even found on the site a wonderful and more complete historical rebuff to the Malthusian Myth of Overpopulation that I have ever written myself: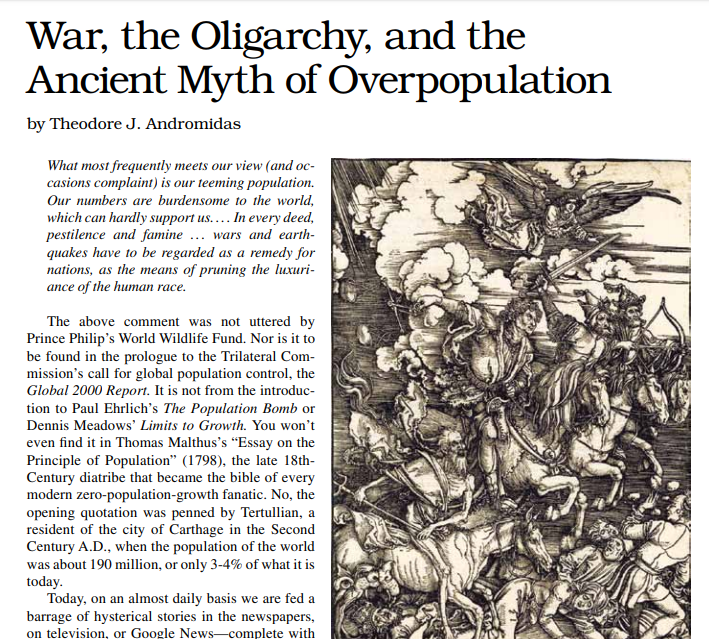 Source
What is the point of it all? After all of our study, are we able to stop what is being proposed to us as inevitable? The only way out is win-win, will the united states wake up to this?
It has not escaped my notice that we were 'just in time' out the door. Will other people leave too? Are people 'voting with their feet' and locating to new communities?
Remember that to build cooperative creative communities is the desired outcome, and that no matter where you live, a neighbor vs. neighbor society is an extremely severe reality. We must remember a universal principle of cooperation.
ALL HUMANS are CREATED in the IMAGE and LIKENESS of GOD
Not just some. Not a select cadre of predestined chosen, not 144,000, but ALL. We all contain the creative principle, and we can all cultivate ourselves and help others to cultivate themselves.
The more humans there are, the faster we can solve problems, arrive at discoveries, propagate inventions, engineer solutions. Are we enough now to resist the depopulation tendencies of the oligarchy?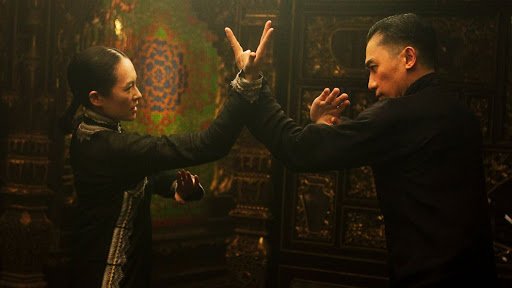 Source
I share a joke with my wife, its about my 'secret move'. Together with my wife, we enjoy gong-fu or 'kung-fu' movies, and one of our favorite is 'The GrandMaster'. In one part in this very worthwhile movie, the old Grand Master talks about his secret move, which one of his top students, the egotistical Ma San, has not learned yet, called Old Monkey Hangs up His Badge.
My secret move is a little different. My secret move, even before I recognized it, was always to give. To reach into my pocket and give away whatever coin was there.

This is of course, not the same 'karate' as is taught in most self defense courses. But this energetic self defense has done more for me in so-called 'dangerous' parts of the world.
Nor is it strictly a monetary method. Even to recognize the humanity of another person through a greeting and a smile, this has one thousand times had a greater effect for me on a worrisome situation than most everything I have learned in wrestling or martial arts combined.
My question now is, can this principle be applied more widely to fix our societal problems?
Socialism Vs. Capitalism
I'm sure you have some opinion on the above duality, but what if I told you it was a false dichotomy? That Capitalism, where the individual defines morality, and Socialism, where the State defines morality, are both sterile and empty without the creative force that defines humanity.
The State and the Individual should both serve morality, not either of the other ways around.
In the spirit of cooperation, I submit that the work to be done must be to develop the human condition of all participants, with local popular reforms centered in each municipality, and radiating out to a world of one million villages in mutual cooperation.
Today I have met with some local friends and leaders, I hope to encourage them to form with me a local development bank, from which we can implement small scale local-improvement oriented development projects.
In the meantime we are still working through a number of projects, local and virtual. There is an accumulating abundance of unfinished things in my life, which I mean to complete to move into the next stage.
Freedom and Friendship