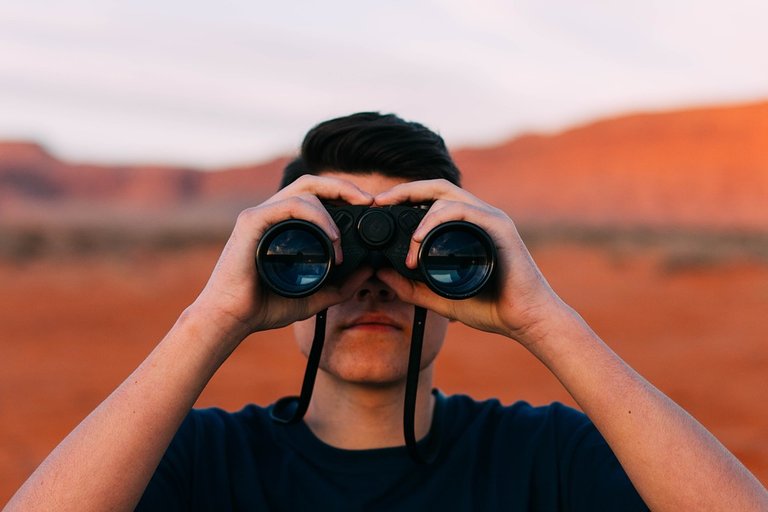 So I guess it's been a little while since we've updated you guys on where we're at currently, and the direction we'll be taking in the next few months. Let's get on with that now. Let's first talk figures, stats and holdings.
Growth
Firstly I'd like to talk about how well we're growing at the moment. We've seen a growth of around 3,500 hive in around 28-30 days. We started off with around 500 Hive that I had deposited from my own personal funds, and today we sit at 4,337 Hive of our own. That is tremendous growth. Here is a chart from hivestats to back it up: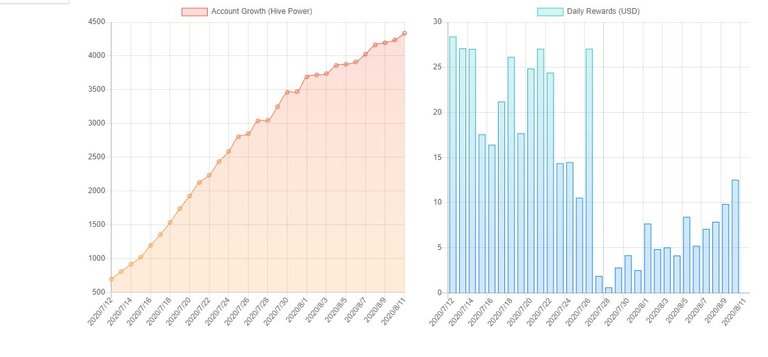 Secondly I'd like to speak about our delegations. I was lucky enough to get one private delegation of 68k Hive, and the rest has come from the delegation market. We currently stand strong at around 144k Hive and slowly growing. I'm going to keep these at the same for the moment because we can continue at these prices indefinitely. We are slowly but surely growing at an amazing rate. I also continue to power up whenever and wherever I can.
Tribes.
Currently we own a whale amount in all the tribes. I would like to be able to show you a chart but sadly I can't find any. Not including the dividends paid out we are growing in the tribes at these rates approximately:
Leo: 15 Leo daily (approx)
Neoxag: 500 Neoxag daily (approx)
Pal: 10 Pal daily (approx)
Blurt entry?
I've received some mixed messages with our testing the waters with blurt. We bought and powered up 26,000 Blurt and we currently run a witness node over there. I'm all about open source and freedom of technology, so it can't harm to give it a try, right? See what happens. I used all of my own money because I like a bit of a gamble on new things. I am curating and posting over there too in the aim to share my blurt with you guys in the future. More dividends. Yay!
Bro Holdings.
So far, in its coffers, the Brofund currently owns this - and I will give you the hive equivalent.
dCity: 26,000 Hive (at current SIM prices)
SPI: 3,303 (6,936 Hive)
ARCHONM: 139 (4,934 Hive)
LEO: 55,141 (7,836 Hive)
Pal: 87,422 (506 Hive)
Neoxag: 759,813 (2,218 Hive)
Gamer: 11,460,947 (573 Hive)
LEOM: 320 (640 Hive)
LEOMM: 37 (150 Hive)
WorkerBee: 1,699 (1,563 Hive)
Hive: 2,941
Blurt: 26,519 (1,074 Hive)
Offchain: (7,866 Hive)
Hive power: 4,347 Hive
Total Hive assets
= 67,584 Hive. (16,293 USD approx)
Where we're headed.
As you all know we have some exciting stuff coming out in the next month or so. I don't have a definite timeline but "soon" is the answer you're looking for. I can't honestly be more succinct than that so bear with me. If you're desperate to know a better answer than I can give you then I'd suggest messaging @ecoinstant over on discord because it's his job to manage the developers. He'd be able to be more precise than I. You can find our discord here: https://discord.gg/qd8J2x3
As for what's being released then I can tell you (as I always do) that it's being built on the second layer and we're looking at heavily increasing usage and adoption. That's all I can say. We think it's going to be hive changing. Time will tell.
As for the social then everything is going well. Our discord is active and people are having fun and (hopefully) enjoying being there!
You should join us in the mancave, buy some Bro too! - here https://hive-engine.com/?p=market&t=BRO