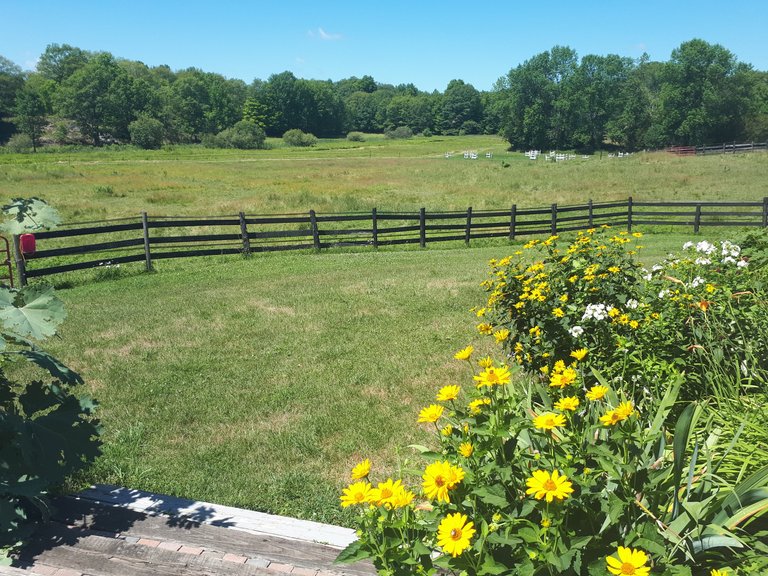 I have a unique opportunity to develop a small plot of land in the coming years. I want to get this right!
I'm able to severe a plot of land from the family farm, I think currently there's over 100 Acres I can choose from. I may do this next year but there's no rush. This post is me brain storming, and looking for any input from anyone who has interest in or who has developed land or property before.
I'm going to develop the property, it's just a matter of when and what. It's a significant investment for me, will be my largest at the time im sure. I need to get it right.
I live a few hours away so the land use would be primarily for recreation, until I can secure permanent remote work which may come sooner but that's an unknown. A residential structure would need to serve as a summer home, but winterized so that I could live there year round as soon as I have the opportunity.
Open to ideas and suggestions on how to develop the lot. I'm considering modular cabin builds, as they seem to be cost effective and fairly quick to build. There's is also many local contractors that could do the job.
I think an open A frame cabin style would suite the area and allow for comfort and good practical use of square footage.
This property is apparently Instagram famous for its aesthetics, ok :p We can take a video tour of the proprty, good for inspiration. Here's the instagram.
I would like something fairly simple, no basement, no three car garage, but a workshop could be added down the road. In planning I think I'll keep space nearby for a workshop. Living in the country within rural communities is a better experience when you can produce goods or services that can be sold locally. I think it's important to contribute to the local economy in ways other than going to the grocery store once every 2 weeks.
Property use: Seasonal rental property, summer living, recreation, eventual full time living/retirement property.
What could I start growing now to get a head start? I will consider planting fruit trees as early as possible, maybe even before the land is officially severed. There's nothing stopping me from starting now.
Agriculture: Apple trees, Pear trees, Cherry trees. Chicken coop for Egg production.
Thankfully the climate zone is 5a, which allows for a larger variety of crops vs the rest of the province or country for that matter.
On the following map it's listed as B, there's really only a very small amount of the province that falls into this zone. I believe this is because the jet stream often carries warm humid air from Lake Huron eastward towards the land.
The growing season about 5.5 month or 22 weeks.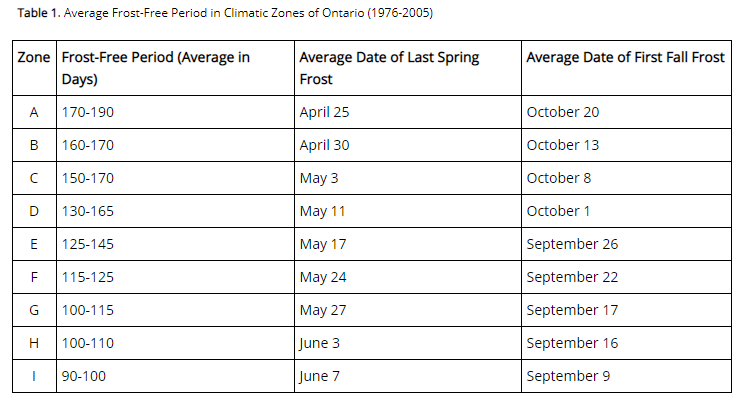 Help me dream, and plan.
Do you think a simple cabin that could double as a summer home and revenue generating rental property is a good idea?
Should I build bigger or smaller. I would like to have a minimal environmental imprint. I like the idea of fruit/food production, deer are abundant so a garden needs good deer fencing or crops will be wiped out. Fruit trees are appealing because they are safer from local wildlife, and I could eventually produce hard cider, and ferments, preserves, and seasonal surplus to sell/trade locally.
EDIT: I've been giving this a little more thought. When I choose the plot of land, say 5 acres to be developed I'll plan for two buildings in the long term that are separated with enough forest for essentially complete privacy.
The idea would be to build one cabin, use for summer home and rental property. A decade or so down the road build the second cabin as a rental property. A setup like this would allow me to eventually live on the property and have a rental income during retirement years. Now we're cooking with gas. Like I said this is a long term plan, and needs to be done right. I wont have many other opportunities to acquire essentially free land, and the costs of building the first cabin will inevitably require almost all funds available. It's long term investment, but I don't see much downside if any.