Hey All;
I noticed that there is a difference between the Vote Weight of HP on HIVE.BLOG as opposed to on the Hiveblocks & Peaked.
Here You can see the difference spotted. On the left side, You see 42026 HP Vote Weight on Hive.blog & Whereas you see 43304 HP Vote Weight on hiveblocks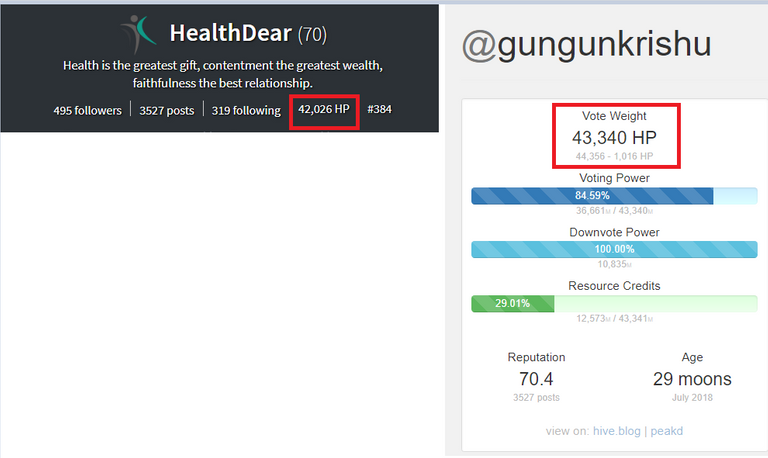 This is the snapshot from Peakd; here also it shows correctly.

My question is::
Why is there a difference in Vote Weight on hive.blogs and other portals? Also, the difference is not minute there is a clear difference of more than 1K+ HP vote weight.
Did you notice this difference on HP Vote Weight? And what are your thoughts on the same?
Best Regards