What time is the best time to post your blog/video on #Hive?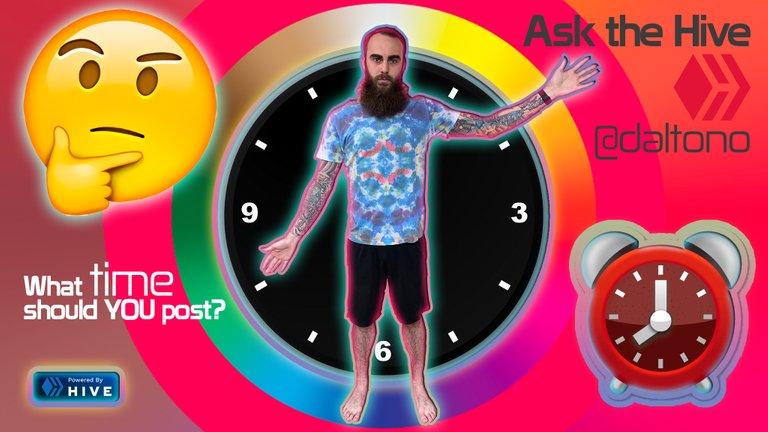 ---
A question many ask, but few answer.
Watch the video and then reply your opinion on when you think is the best time to post to receive the most engagement. Remember to use UTC time with your answer.
---
Thanks for checking out my video 😎🤝🙏
Remember to leave a reply so the community can figure out the answer(s) to this question.