(ESP/ENG) Una hermosa muñeca con defecto de fábrica / A beautiful doll with a factory defect

---
¡Hola a todos! Vengo a mostrarles mi regalo de cumpleaños. La verdad no tenía planeado comprarme nada, pero como a último momento recibí una muy agradable sorpresa, mis ánimos subieron hasta el punto de decidirme tomar un poco de dinero de mis ahorros para darme un regalo. Fui con mi pareja y mi hermana a un centro comercial, donde estuvimos por largo rato entrando a tiendas, viendo qué cosa me llamaba la atención y que se ajustara a mi presupuesto. Terminé finalmente en la sección de juguetes, seducida por las muñecas.
Hi everyone! I come to show you my birthday present. The truth was that I hadn't planned to buy anything, but since I received a very pleasant surprise at the last minute, my spirits rose to the point where I decided to take some money from my savings to give myself a gift. I went with my partner and my sister to a shopping center, where we spent a long time entering stores, seeing what caught my attention and that it fit my budget. I finally ended up in the toy section, seduced by dolls.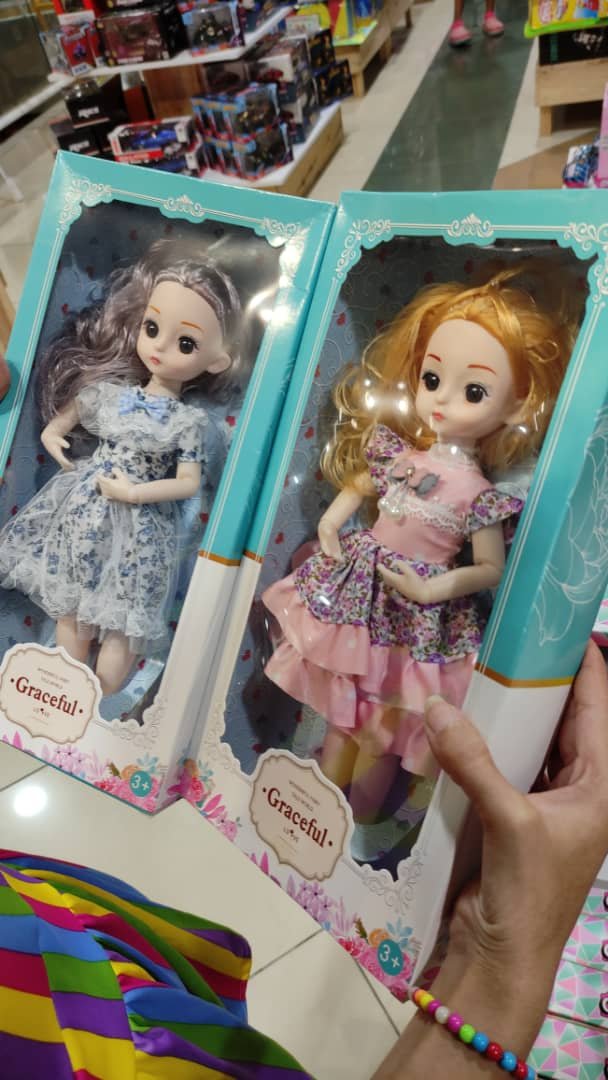 Mi idea inicial era comprar unas muñecas cuyo diseño estaba basado en la época de las cavernas. Más que nada me llamaba la atención los cuerpos (algunas eran delgadas y otras algo rellenas), así que pensaba en la ropa que podía diseñar para ellas. Como soy una persona muy indecisa, no lograba escoger la caja de muñecas que llevaría, ya que estas venían en parejas y siempre me incomodaba que las que quería, no se encontraran juntas. Estuve debatiéndome conmigo misma cuál par llevar, cuando de pronto, mi hermana dio con unas muñecas mucho más hermosas que las que tenía comprado inicialmente, aparte que estas, si eran articuladas y las otras no. De nuevo comenzó la tortura, mi indecisión por elegir la muñeca que más me gustara, comenzó de nuevo. Hasta que, luego de unos minutos de debate mental, decidí llevarme a la muñeca de vestido azul y cabellos color ceniza.
My initial idea was to buy some dolls whose design was based on the time of the caves. More than anything else, their bodies caught my attention (some were thin and others somewhat plump), so I thought about the clothes I could design for them. As I am a very indecisive person, I could not choose the box of dolls that I would carry, since these came in pairs and it always bothered me that the ones I wanted were not found together. I was debating with myself which pair to wear, when suddenly, my sister found dolls much more beautiful than the ones she had initially bought, apart from these, if they were articulated and the others were not. Again the torture began, my indecision to choose the doll that I liked the most, began again. Until, after a few minutes of mental debate, I decided to take the doll with the blue dress and ash-colored hair.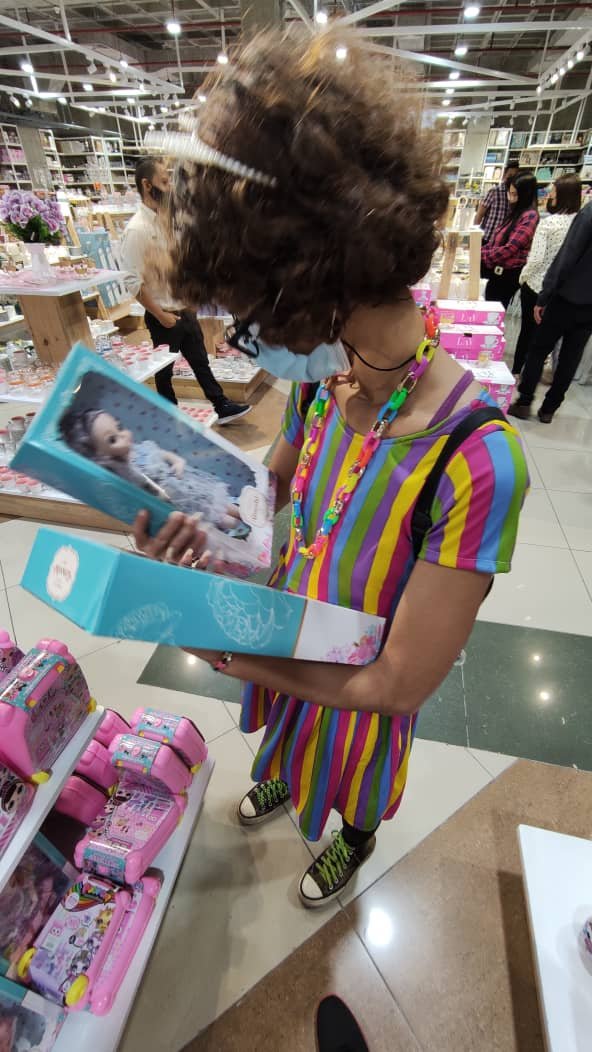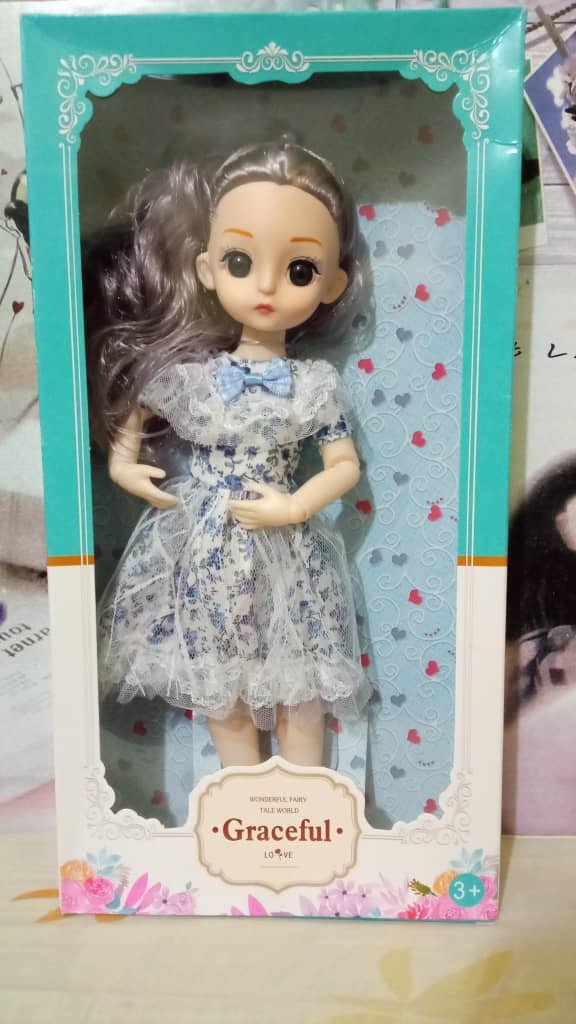 Estaba muy feliz con mi adquisición, el vestido era muy hermoso y la muñeca se parecía mucho a una que compré un par de meses atrás (sólo que más grande). Estaba emocionada por la idea de poder elaborarle ropa y esas cosas. Como era algo tarde, decidí abrir la muñeca luego de preparar la cena. Luego de comer, me dispuse a sacar a la nueva integrante de mi colección de su caja... grande fue mi sorpresa cuando, al sacarla y buscar de sentarla para probar sus articulaciones, me di cuenta de un pequeño pero no insignificante detalle...
I was very happy with my purchase, the dress was very beautiful and the doll looked a lot like one I bought a couple of months ago (only bigger). I was excited about the idea of being able to make clothes for her and stuff. As it was late, I decided to open the doll after preparing dinner. After eating, I got ready to take the new member of my collection out of her box ... great was my surprise when, when I took her out and tried to sit her down to test her joints, I noticed a small but not insignificant detail...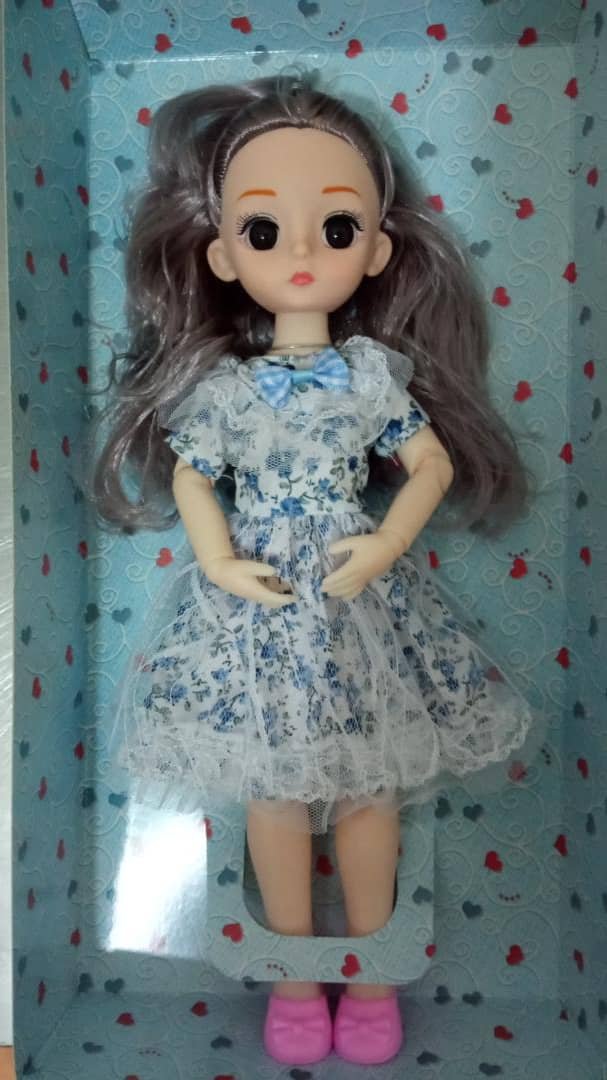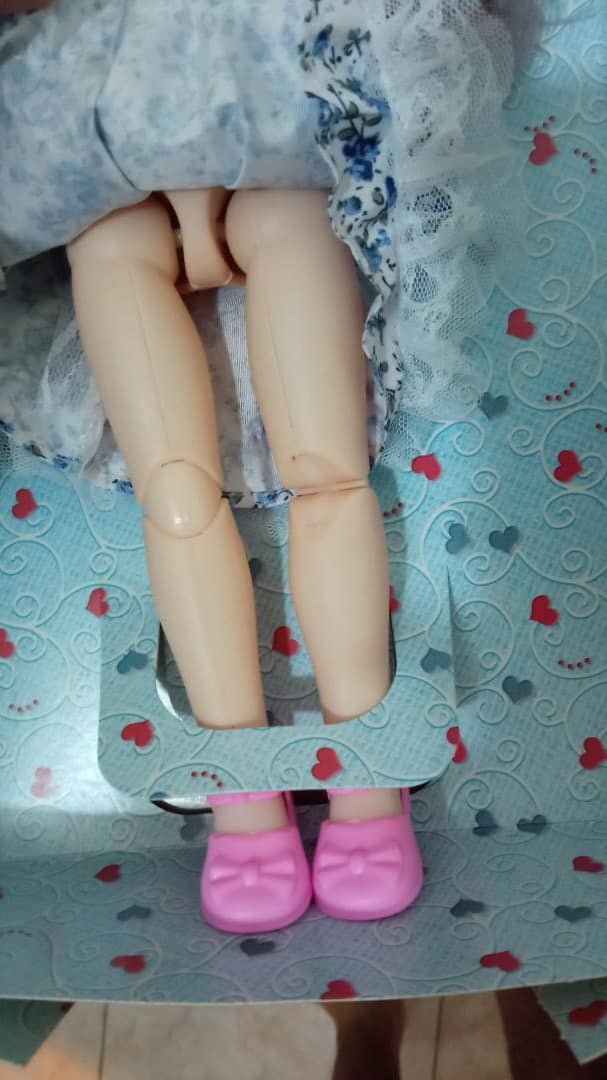 (¡¿¿Dos piernas izquierdas??!! / Two left legs??!!)
Había escuchado la frase "tener dos pies izquierdos", pero esto era ridículo. No sólo le habían colocado dos piernas iguales, sino que habían rotado el pie al frente para que no se notara el error, ya que el vestido, que llega hasta las rodillas, tapaba a la perfección la falla. Estaba decepcionada. Había pasado todo ese largo rato escogiendo entre tantas muñecas sólo para terminar acabando la que tenía un defecto de fábrica. Vi la hora, ya el centro comercial había cerrado sus puertas. Decidí que iría al día siguiente a pedir un cambio de producto. Mientras que toda la noche, pensaba en qué hacer si existía la posibilidad de que no me la cambiaban. Fue así como llegué a la conclusión de que de ser así, le vendaría la pierna y le haría una muleta, tendría una muñeca discapacitada. No lo vi tan mal, las posibilidades para hacer de todo esto un escenario diferente, también existía.
He had heard the phrase "have two left feet", but this was ridiculous. Not only had they placed two equal legs, but they had rotated the foot to the front so that the error would not be noticed, since the dress, which reaches the knees, perfectly covered the fault. She was disappointed. She had spent all that long time choosing among so many dolls only to end up finishing the one with which she had a manufacturing defect. I saw the time, the mall had already closed its doors. I decided that I would go the next day to ask for a product change. While all night, I thought about what to do if there was a possibility that I did not change it. That is how I came to the conclusion that if so, I would bandage his leg and make him a crutch, he would have a disabled wrist. I didn't see it so bad, the possibilities to make a different scenario out of all this also existed.
Para mi buena suerte, al llegar a la tienda al día siguiente y exponer mi caso, el personal accedió a cambiarme la muñeca al comprobar que en efecto, tenía un efecto de fábrica evidente y que era imposible de notar estando en su caja. Muy amablemente me dejaron escoger una nueva muñeca, sacándola de la caja para que la revisara mucho mejor. Lamentablemente no encontré una con el mismo vestido y mucha de las otras, tenían pequeños defectos que el día anterior había pasado por alto como: manchas en el rostro o la pintura de labios desdibujada. Escogí la que vi mejor entre el resto (y cuyas articulaciones funcionaran), con un único defecto de una pequeña protuberancia a un lado de sus fosas nasales, que parece una especie de lunar en el rostro.
Luckily for me, when I arrived at the store the next day and presented my case, the staff agreed to change my wrist, noting that it did indeed have an obvious factory effect and that it was impossible to notice when in its box. Very kindly they let me choose a new doll, taking it out of the box so that I could review it much better. Unfortunately I did not find one with the same dress and many of the others had small defects that the day before I had overlooked such as: stains on the face or blurred lip paint. I chose the one that I saw best among the rest (and whose joints will work), with a single defect of a small bump on the side of her nostrils, which looks like a kind of mole on her face.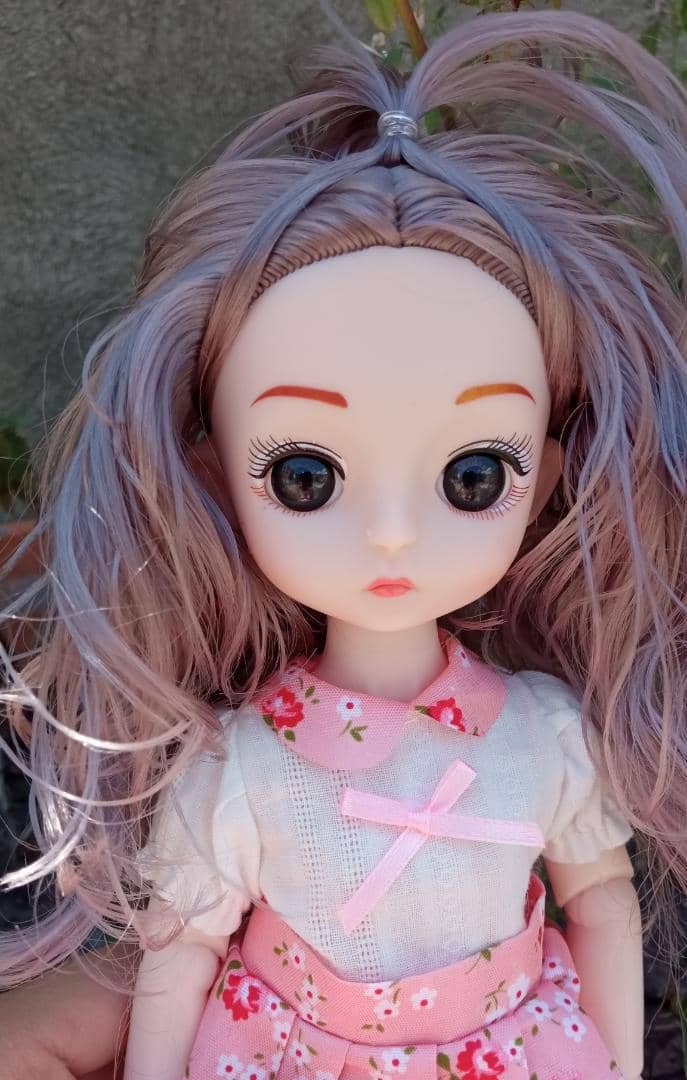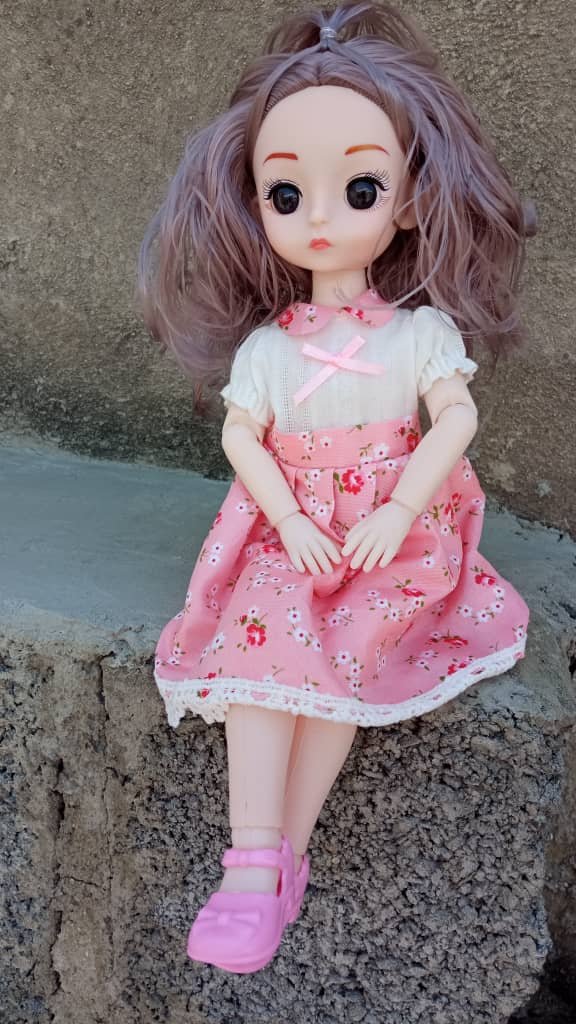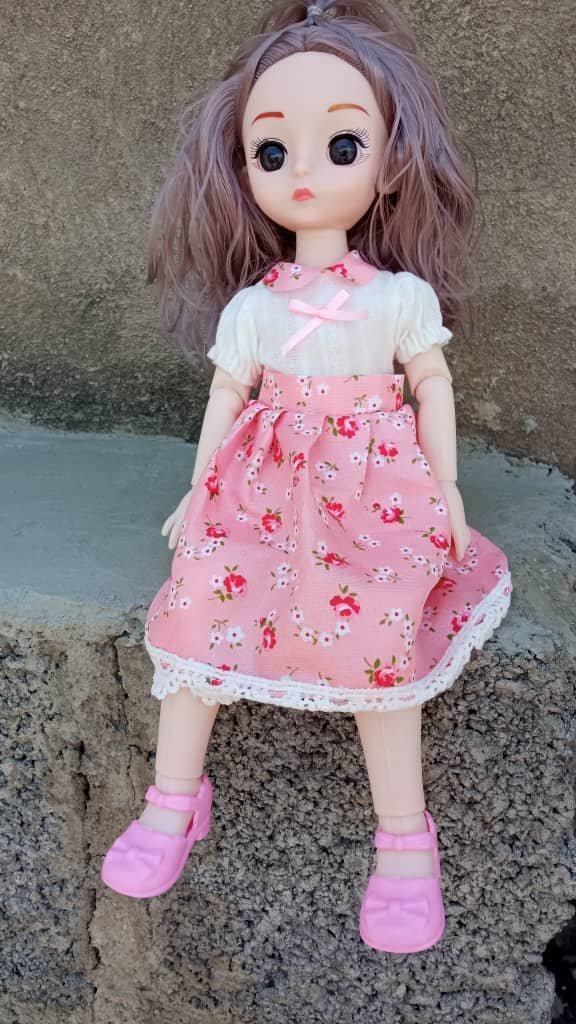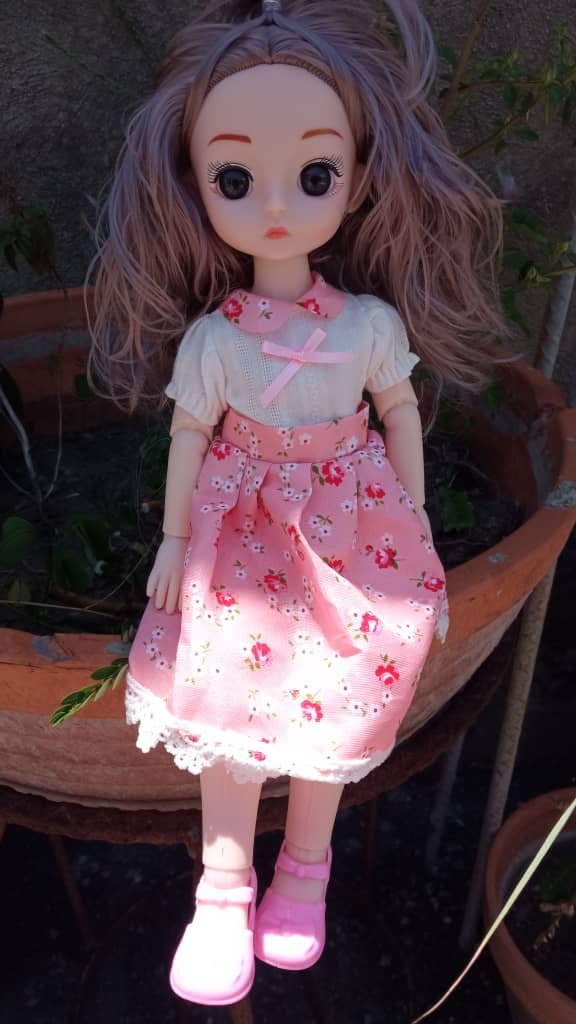 Creo que ese pequeño detalle en el rostro de mi muñeca, puede ser aquello que la hace diferente al resto de muñecas. Eso me hizo pensar ¿Tienen que ser cien por ciento perfectas las muñecas? Porque cuando acepté la posibilidad de quedarme con la muñeca con el defecto en la pierna, la idea que al principio me pareció decepcionante (por el hecho de que no podría sentarla bien), luego tuve ideas de cómo hacer de su "defecto", algo más creativo y hasta lindo, a la hora de hacerle su ropa y sus accesorios. Pero bueno, me ganó la vanidad y la cambié por otra con "mejor pie". Sólo espero que alguien pueda apreciar esa pobre muñeca que dejé atrás.
I think that little detail on my doll's face may be what makes it different from other dolls. That got me thinking, do dolls have to be one hundred percent perfect? Because when I accepted the possibility of keeping the doll with the defect in the leg, the idea that at first seemed disappointing (due to the fact that it could not sit well), then I had ideas of how to make its "defect", something more creative and even cute, when it comes to making her clothes and accessories. But hey, I won the vanity and I changed it for another with "better foot". I just hope someone can appreciate that poor doll that I left behind.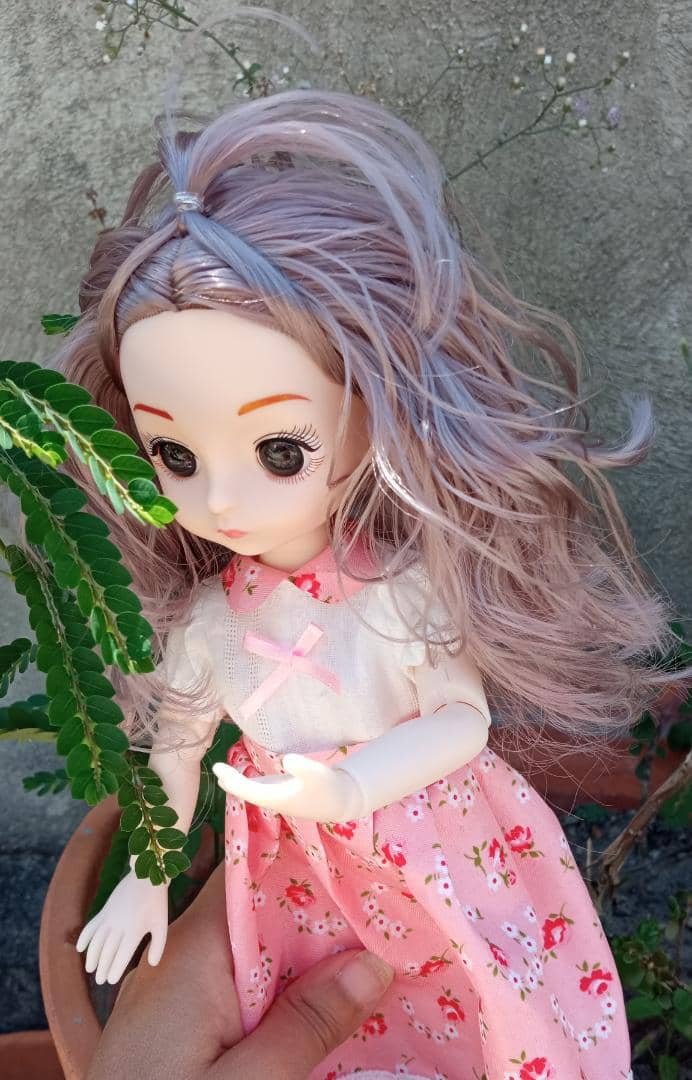 Muchas gracias por leer mi publicación. Espero que les haya parecido interesante. Ya saben, una vez que compren algo que venga en caja, pidan que se los revisen antes de salir de la tienda, así evitaran pasar malos ratos encontrando defectos imperceptible a la vista.
¡Hasta una próxima oportunidad!
Thank you very much for reading my post. I hope you found it interesting. You know, once you buy something that comes in a box, ask to have it checked before leaving the store, so you will avoid having a bad time finding imperceptible defects.
Until next time!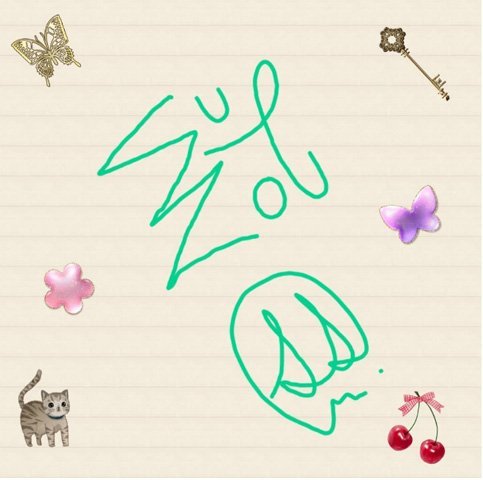 ---
▶️ 3Speak
---
---