Sometimes it takes very little to make a child happy.
My little baby really likes Captain America.
So I found the captain america mask on the internet, ready to be printed. Once it was printed I attached a rubber band.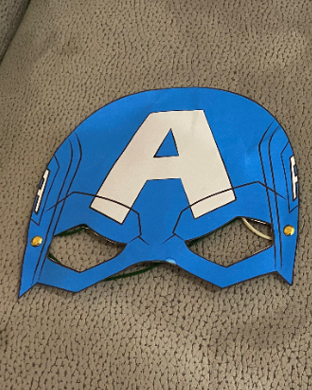 then I took a piece of cardboard and drew circles for it, coloring them like Captain America's shield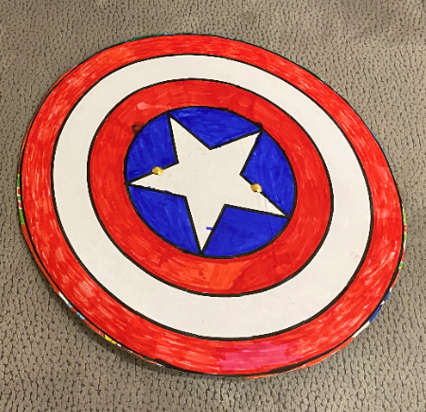 When my almost 5 year old child saw the mask and shield he immediately wanted to put them on. He abandoned the games he was playing and became Captain America.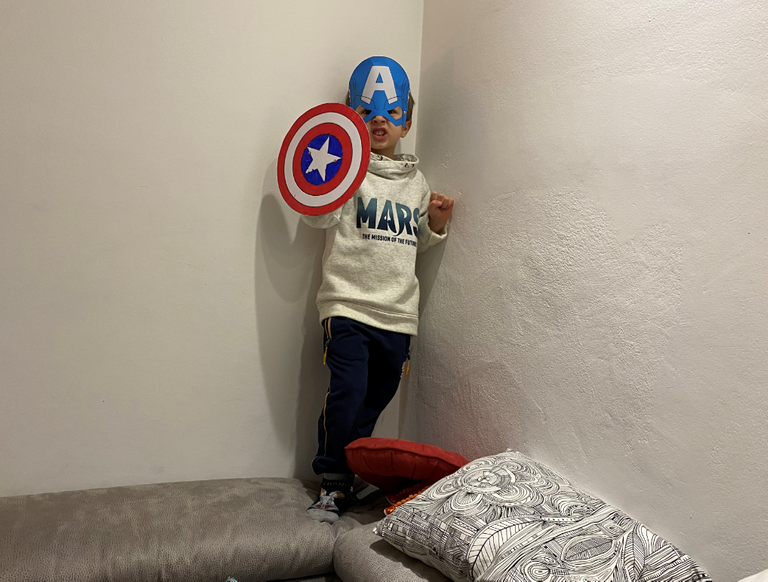 This is my superhero