Have you checked out some of the other slot car posts I have made? I have just found this hobby and let me tell you it is a lot of fun.
In this post tho I am going to share a sick new ride I picked up. Now when it came to slot cars one of my first thoughts was getting some Nascar ones of course. After doing research it seems the newer cars are not really made at all due to sponsors and well cost.
Carrera Evolution Dodge Avenger COT Nascar #43 Bobby Labonte 1/32 Scale Slot Car, Features: Carrera Digital upgrade plug Ready and an 18,000 rpm in-line motor configuration.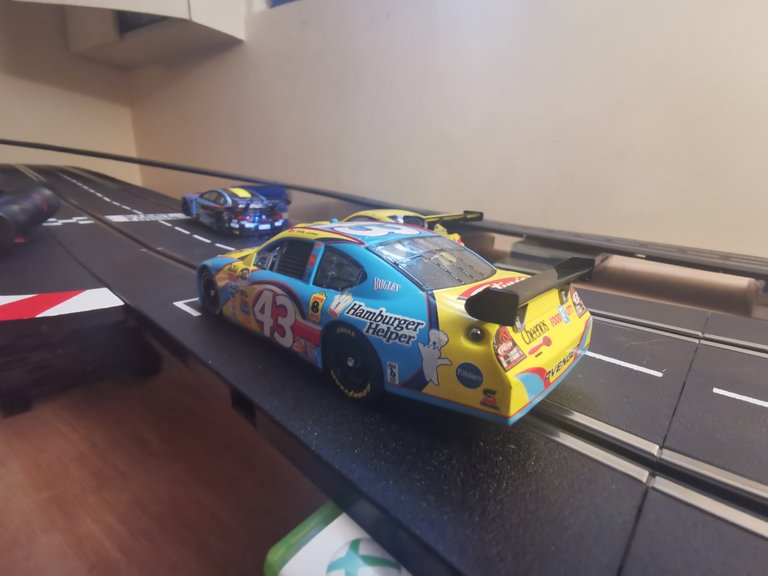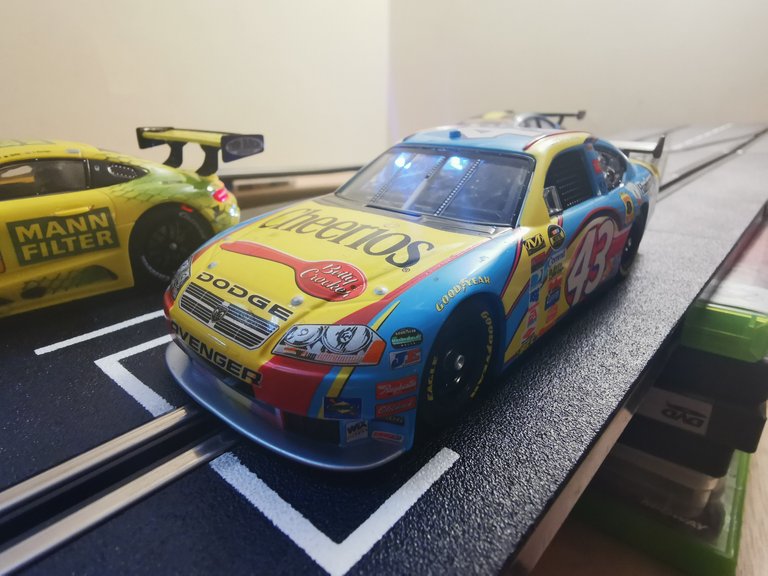 Information on this particular slot car has been harder to find due to it being made quite a few years ago in and around 2009-2010.
When I got this car I was lucky, to be honest as I was looking for some extra track parts and I stopped by a hobby shop that doesn't sell slot cars but had some extra cars and so happens to have 3 Nascar rides.
This slot car has some very great detail from the interior with the roll cage and driver to the small details like the gas tank. Nascar doesn't run LEDs so that feature is not on
this car but I have upgraded it to a digital car.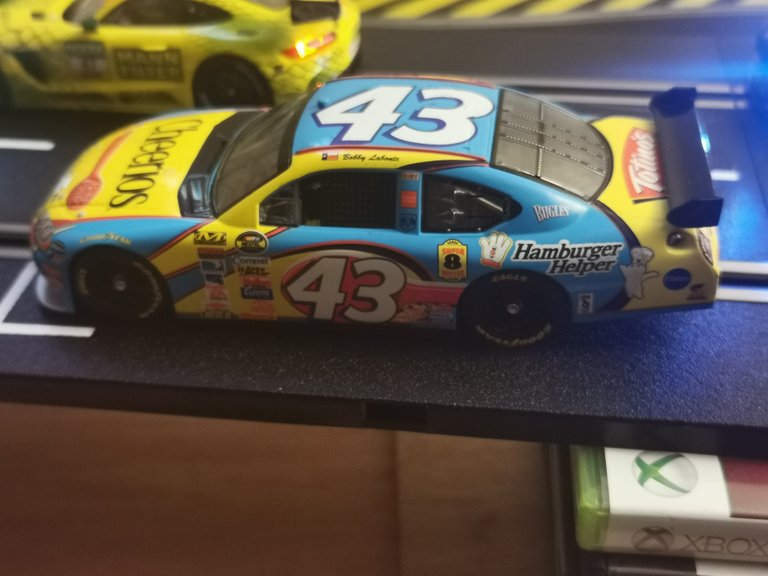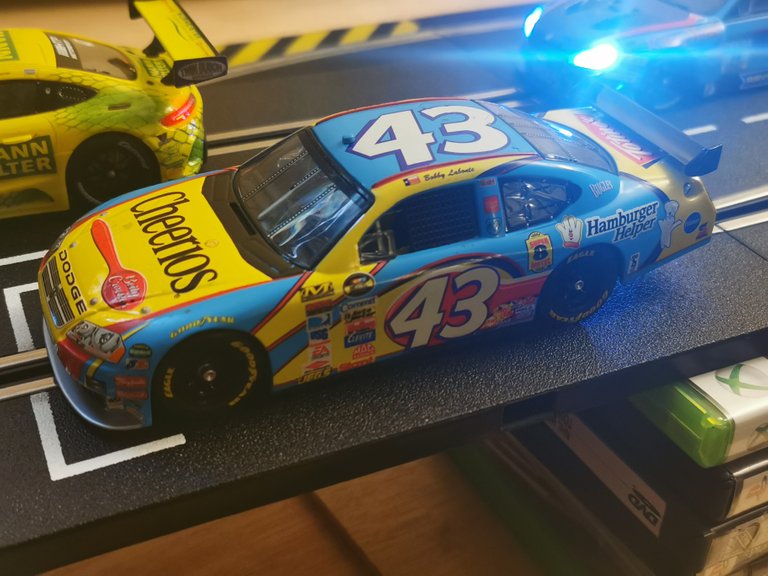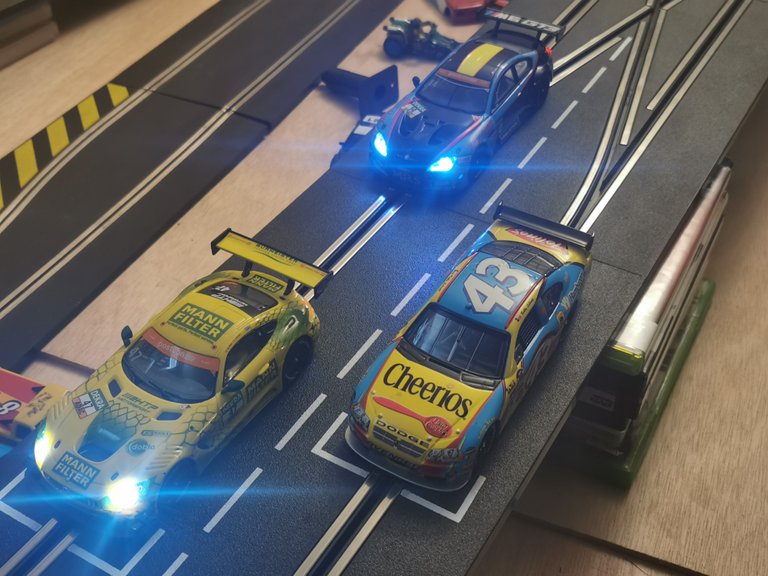 Digital Upgrade
When it comes to the digital upgrade they really make it quite easy for anyone to be able to do it quickly. You can get the chips from most online Carrera hobby shops. This might have to be a future post about how to change a Carrera car from analog to digital.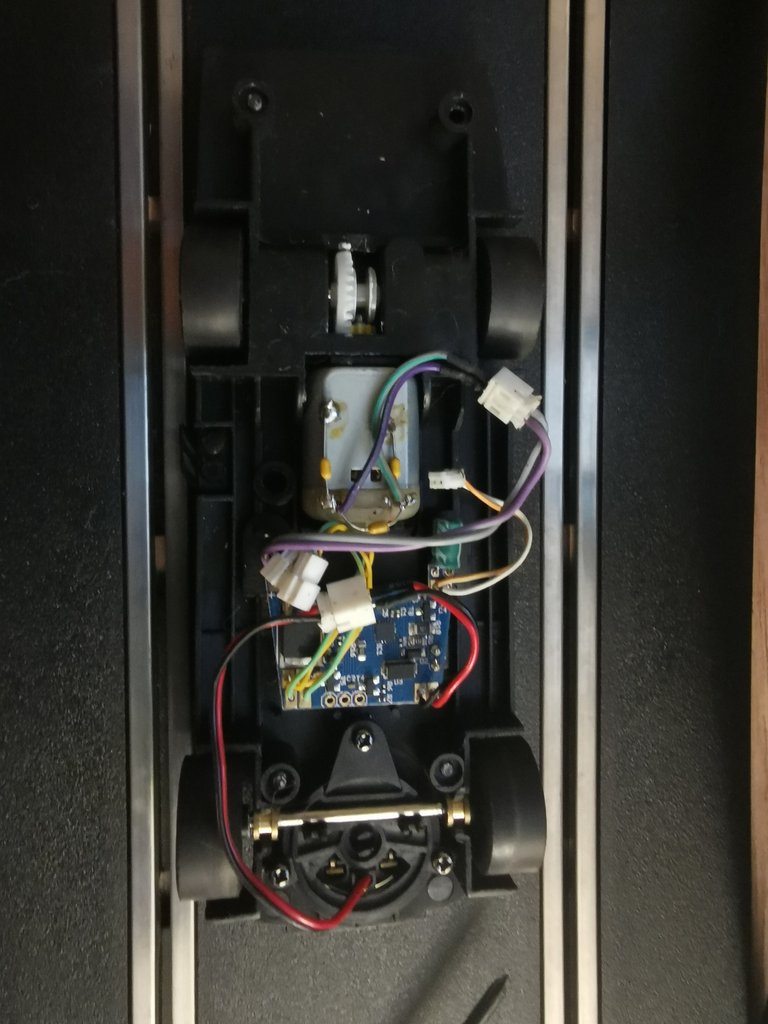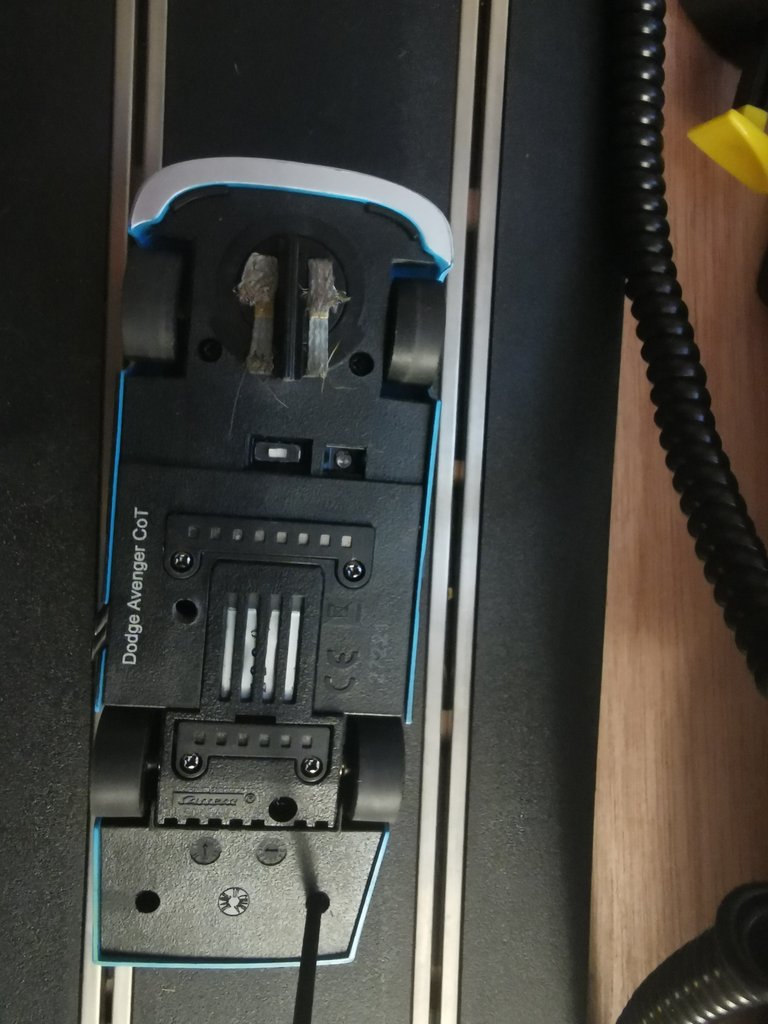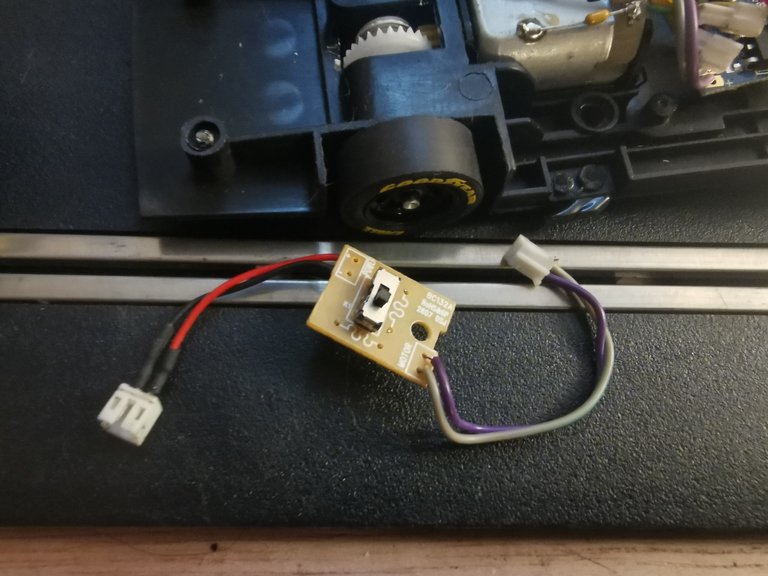 This is the analog chip that was taken out to get the digital chip in.
Bobby Labonte
Robert Alan "Bobby" Labonte (born May 8, 1964) is a NASCAR Whelen Euro Series driver of the #18 Toyota for RDV Competition. As of 2006, Labonte is the only driver to win both the NASCAR Winston Cup championship (2000) and the NASCAR Busch Series championship (1991). He also won the IROC (International Race Of Champions) title in 2001.
Source