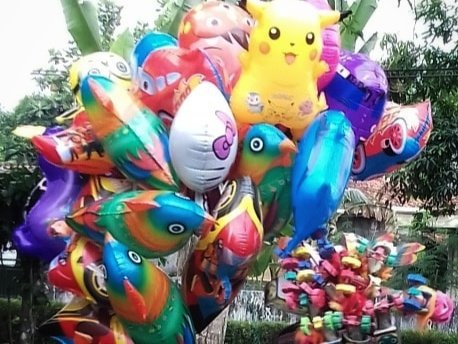 Toys are not only entertainment to play for the child, but can also help the development of thinking and imagination.
---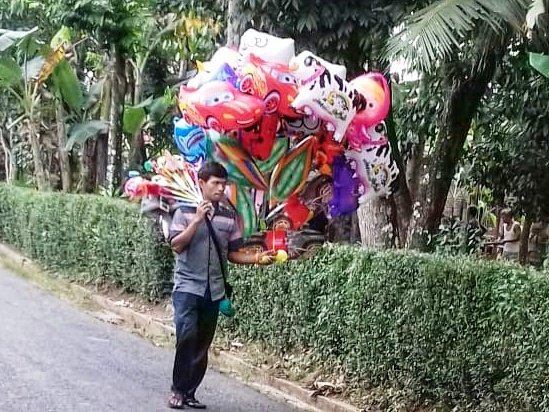 A child balloon seller is walking around to sell his balloon wares.
---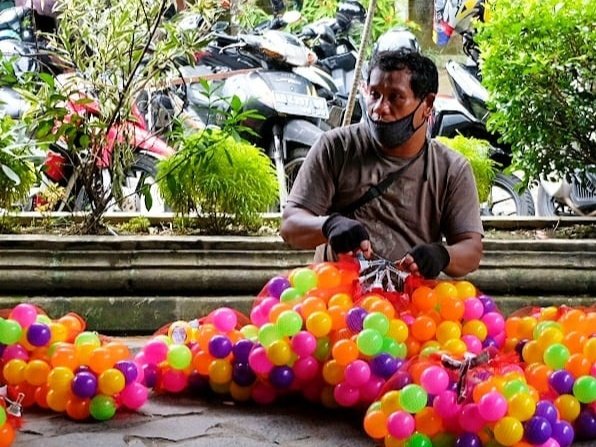 A seller of children's toy balloons ball on the sidewalk.
---
The otok-otok boat is one of the toys that used to be very popular in the 90s. These toys used to be very easy to find at every event and crowd such as night markets, entertainment venues and other events.
Now with the incessant invasion of imported toys, their presence is starting to be difficult to find. Introducing these toys to children now can be a positive educational thing because it can be a vehicle for science education and a more interactive means of play.
---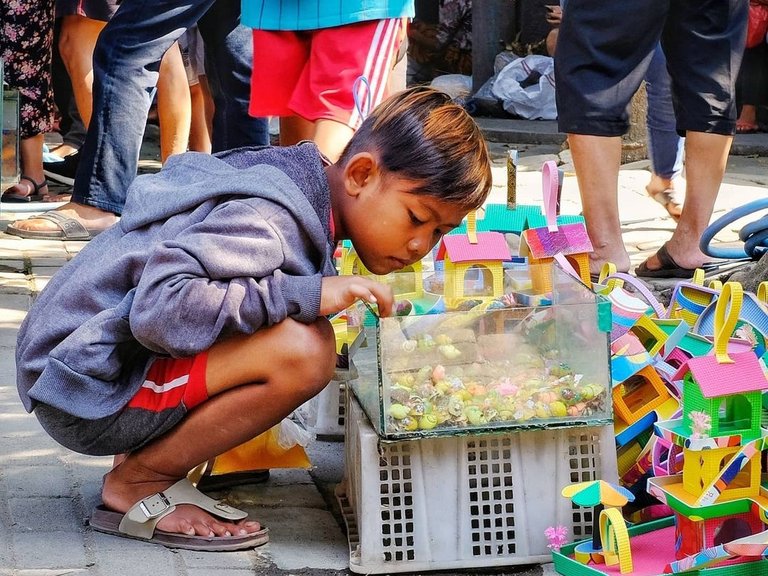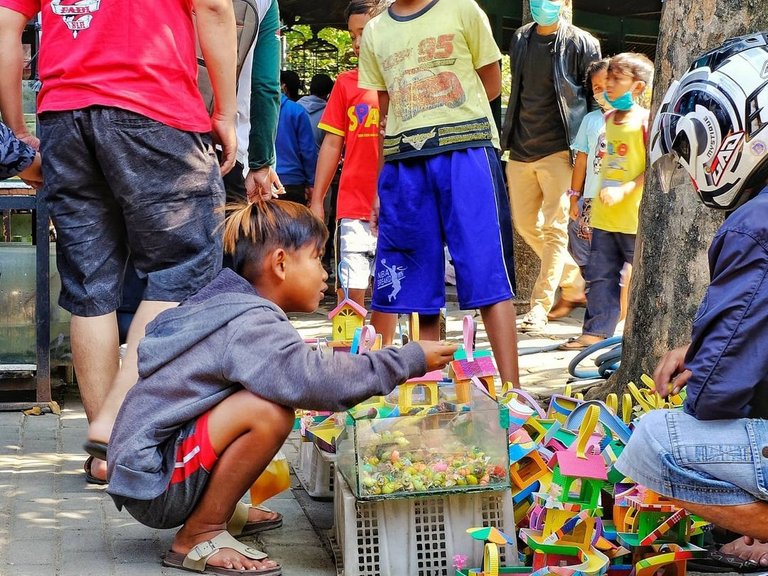 A child is looking at a toy being sold while bargaining the price.
---
--- THANK YOU ---