Hello friends from this beautiful toy community and from the entire hive. This is my entry to contest # 4 of the @toysonhive community that is about the memories of our childhood.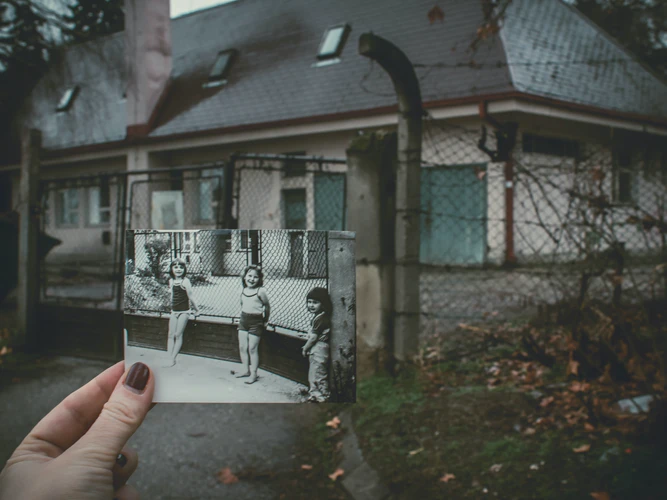 Source: Anita Jankovic - Unsplash.
Children have the incredible ability to create stories in their imagination with whatever object they come across and immerse themselves in it as a character in their work. Every day I relive it with my grandchildren when I see them imaginatively playing with their toys.
If I close my eyes and go back to those days of my childhood, I see pleasant days playing sometimes alone, as well as my grandchildren, and sometimes with the children of the neighborhood. The street in my neighborhood was made of sand, there was no asphalt, so I saw many boys playing with their carts made of a piece of wood on the sand, or perhaps playing marbles, they were of spectacular colors and that called me much attention. I still see children in the neighborhoods playing these marbles and now they are even collectibles. Some called tiger's eye are highly coveted, as well as the large ones.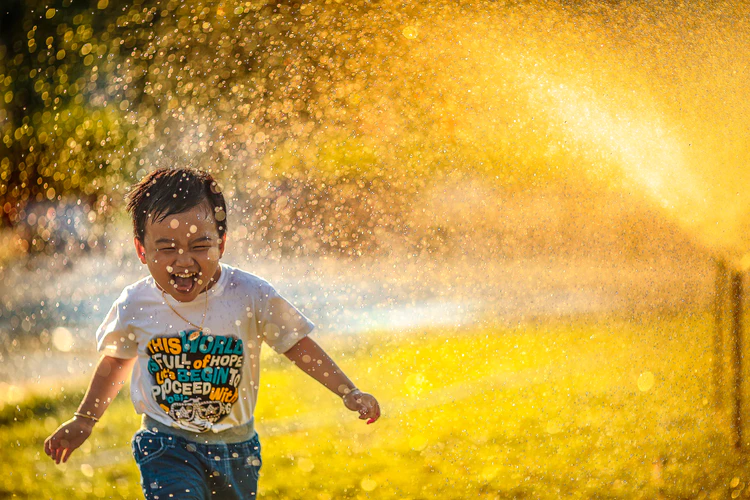 Source: MI PHAM - Unsplash.
Water has always been a great toy for children. I remember that my brothers and I played with a hose from which I used to drink water, unfiltered, without boiling, directly from the hose to my mouth and swallowed it, my tummy was left full of water. From there we left already bathed, straight to change our clothes.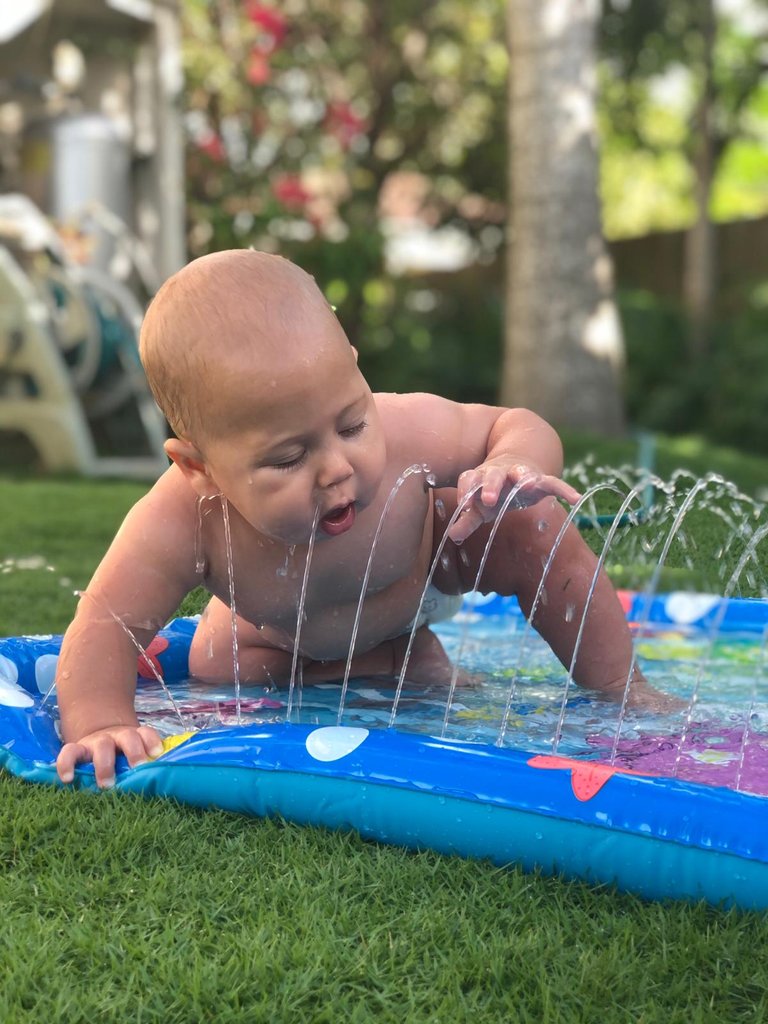 Photograph of my property. My great-nephew Jax.
Bathing in the rain is still one of the favorite games of children, getting wet by the rain, looking for the largest jet that falls from the roofs to get into it is almost the same or better than bathing in a pool.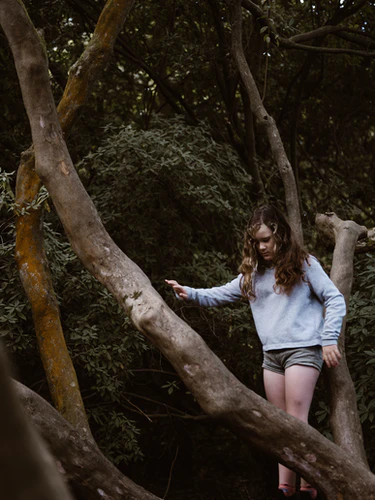 Source: Annie Spratt - Unsplash.
One of my favorite solo games was climbing trees. This custom was supported by my mother since she always told me to knock down the papaya fruit that was in my house. So from time to time I would go up to the mango bush and eat a few right there.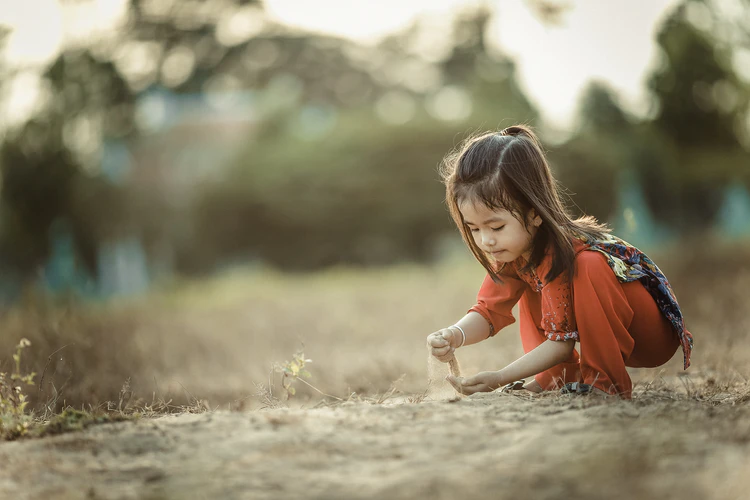 Source: MI PHAM - Unsplash.
I also remember a lot that near my house there was a fairly extensive field, where there was a structure that looked like an abandoned ship and in the place I had sprinkled all around that structure many colored stones and material such as diamonds. I was never alone there, always with my 3 brothers. I was and still am a very fearful and very introverted girl, so I did not dare to go alone, but when I went with my brothers I brought many of those colored stones to play around the house.
We made our games out of nowhere since we had a lot of imagination, which we have already left behind due to our obligations and work. In these times of confinement, I have laughed a lot at the occurrences of my grandchildren. Thank you for this challenge that made me remember many things from my childhood. If you want to join this remembrance, here is the contest link:
https://hive.blog/hive-173630/@hive-173630/toys-on-hive-contest-4-childhood-memories

Traducción al Español:
Hola amigos de esta hermosa comunidad de juguetes y de toda la colmena. Esta es mi entrada al concurso # 4 de la comunidad de @toysonhive que trata sobre los recuerdos de nuestra niñéz.
Los niños tienen la increíble capacidad de crear cuentos en su imaginación con cualquier objeto que se encuentren y sumergirse en él como un personaje en su obra. Todos los días lo revivo con mis nietos cuando los veo jugando imaginariamente con sus juguetes.
Si cierro mis ojos y me remonto a esos días de mi niñez, veo días gratos jugando a veces sola, así como mis nietos, y a veces con los niños del barrio. La calle de mi vecindario era de arena, no había asfalto, así que veia a muchos niños varones jugando con sus carritos hechos de un pedazo de madera sobre la arena, o quizás jugando a las canicas, eran de unos colores espectaculares y eso me llamaba mucho la atención. Todavía observo en los barrios a los niños jugando estas canicas y ahora hasta son coleccionables. Unas que llaman ojo de tigre son muy codiciadas, así como las de tamaño grande.
El agua siempre ha sido un gran juguete para los niños. Recuerdo que jugábamos mis hermanos y yo con una manguera de la que me pegaba a tomar agua, sin filtrar, sin hervir, directamente de la manguera a mi boca y la tragaba, quedaba mi barriguita ful de agua. De allí salíamos ya bañados, directo a cambiarnos de ropa.
Bañarse en la lluvia sigue siendo uno de los juegos favoritos de los niños, dejarse mojar por la lluvia, buscar el chorro más grande que caiga de los techos para meterse en él es casi igual o mejor que bañarse en una piscina.
Uno de mis juegos favoritos en solitario era el de trepar a los árboles. Esa costumbre me la apoyó mi mamá ya que siempre me decía que le tumbara la fruta de papaya que había en mi casa. Así que de cuando en cuando me subía a la mata de mango y allí mismo me comía unos cuantos.
Recuerdo mucho también que cerca de mi casa había un terrero bastante extenso, donde había una estructura que parecía un barco abandonado y en el lugar había regado por todo al rededor de esa estructura muchas piedras de colores y de material como diamantes. Nunca fui sola allí, siempre con mis 3 hermanos. Yo era y sigo siendo una niña muy temerosa y muy introvertida, así que no me atrevía a ir sola, pero cuando iba con mis hermanos me traía muchas de esas piedras de colores para jugar en la casa.
Hacíamos de nuestros juegos de la nada ya que teníamos mucha imaginación, cosa que ya hemos dejado atrás por nuestras obligaciones y trabajo. En estos tiempos de confinamiento me he reído mucho con las ocurrencias de mis nietos. Gracias por este reto que me hizo recordar muchas cosas de mi niñez. Si deseas unirte a esta remembranza, aquí está el enlace del concurso: