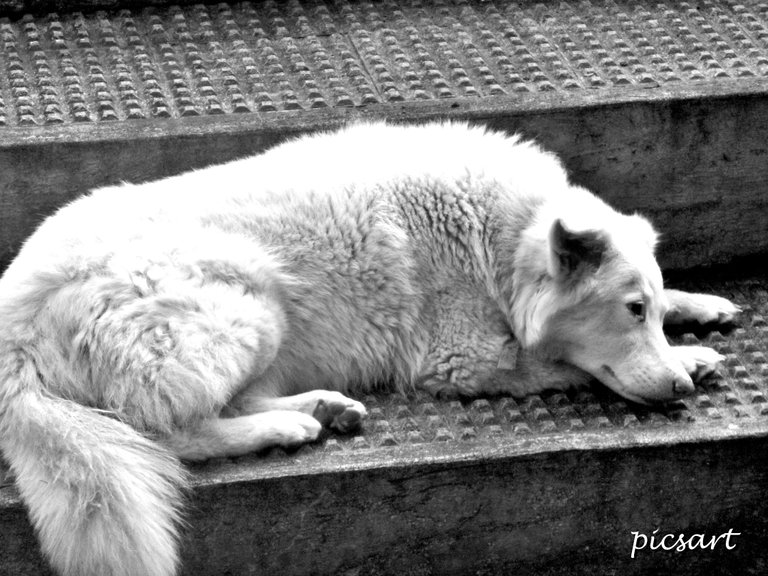 This is a dog of a friend,when I visited them I saw the dog lying in poolside. The dog was kind and not afraid of people.
I wish I could have a dog, but I can't because my wife don't want a dog in our house.
This is my entry to #monomad Thursday challenge of @monochromes.
---
Picture speaks a thousand words, memories remains forever.
This picture is mine.

The Photohiver


If you have passion for writing and wants to earn.
You Can Now Join Hive. Click Here