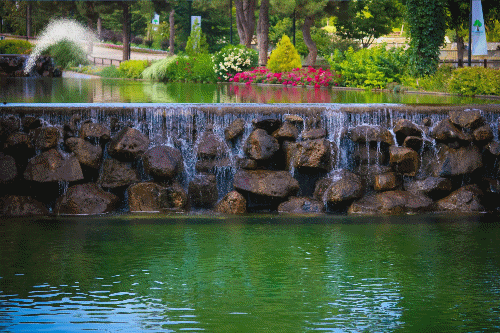 When I was young during the summer, I and my friends often go to the park to play. Every afternoon we will walk 2 kilometers from our house to reach the park. We would always play in the grass. We play hide and seek, jumping cow, and many more.
When got tired of playing, we will go to the fish fond to feed the fishes in it. We throw bread crumbs that I took from a nearby bakery along the way to the park. A Chinese business that owns the bakery gave us leftover bread to feed to the fish. We also buy our own bread and soft drinks for the snacks.
As we feed the fishes, we sat on a bench and eat our snacks. Usually, we come to the park in a group of 6 kids. We were laughing while we ate our snacks. After feeding the fish, we went to the fountain to see the water flowing. It relieved our tired body during our play.
We will play again until 5 o'clock in the afternoon and went back to our irrespective house. I missed that place in Lucena City, the park is named PEREZ PARK. Named after the owner of the land. The park is located near the provincial government building. There was a big statue of Manuel Luis Quezon, the commonwealth president.
It was a public park, everyone went there to have their relaxation. Some went there to have a family picnic. It was a 4 block park. Every block has its own features like the fish pond and fountain.
---
I made this photograph moving because it reminds me of the park that I grew up with. I edited it and save it to GIF format. The picture was taken from www.pexels.com. I hope you enjoy the photograph. Thank you and may God Bless you always.
---
Picture speaks a thousand words, memories remains forever.

The Photohiver


If you have a passion for writing and want to earn.
You Can Now Join Hive. Click Here