MOTION PHOTOGRAPHY #3: TRAVEL TO PAGSANJAN FALLS
Since we can't go out due to lockdown, let me tour you to one of the most visited places in Laguna, Philippines, "Pagsanjan Falls", located in the town of Pagsanjan.
photo credit
Pagsanjan is a 2-hour journey south of Manila by bus. Famous for old houses and real Filipino food. There are many small inns in the place where tourists checked-in for their night stay.
Pagsanjan, Laguna is famous among travelers because of its famous waterfalls, the Cavinti falls, now known as Pagsanjan Falls. This is a three-drop waterfall that's why it looks beautiful. People can go underneath the falls using a bamboo float boat.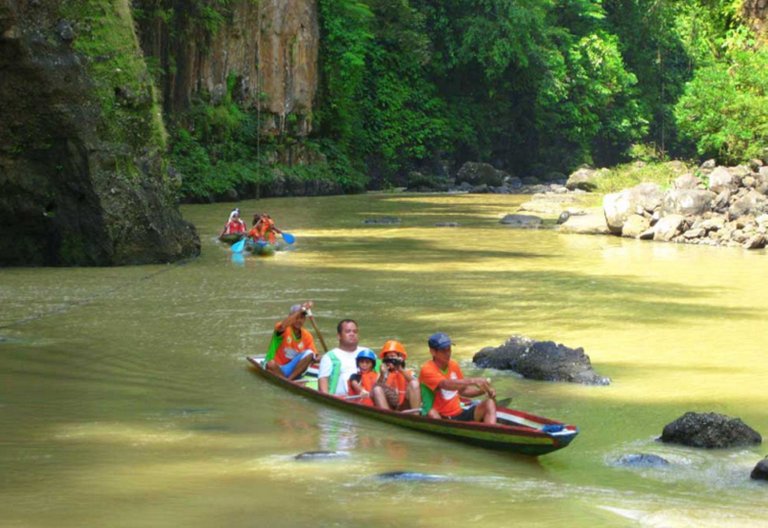 photo credit
The boat ride along the Pagsanjan river has been the attraction since the Spanish era. The ride is very exciting and challenging. It is a ride you won't forget if you'll experience it. Once you complete the ride, it's very fulfilling. You'll appreciate the beauty of the place through the boat ride. Every ride is always a thrilling ride and an enjoyable one.
Pagsanjan Falls is a really nice place to visit with its outstanding beauty and the great hospitality of its people. When you reached this place it's like a paradise on Earth. The cold water and boat ride will make you appreciate the beauty of nature. It is very rewarding to come to this place. You are treated to a natural scenic beauty unparalleled, because of its uniqueness.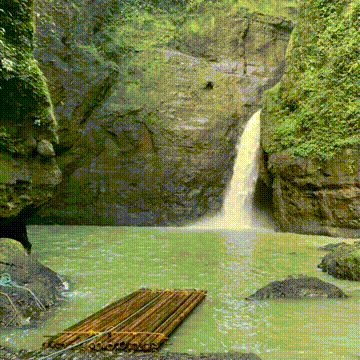 photo credit
I and my friend came here several times and we want to go back again and again. The desire to come to this place becomes greater as I see the moving photographs I made. I made the pictures move like the real one. I want every people who'll be spending their time visiting my blogs to appreciate the beauty of what I am telling everyone.
My friends are planning to come to this place again when the pandemic is gone. We would like to create more memories coming to those places and meet more people along the way. We are also planning to visit Majayjay falls also here in Laguna province. It is really nice to explore the beauty of nearby areas. We also have Seven lakes found in San Pablo City that we can explore next and Bato Resort in Quezon Province. It won't take us long to get there.
The most important part is, it won't make us spend too much to visit places like Pagsanjan falls. A thousand pesos per person would be enough to visit the place. We already know some of the boatmen in the area that's why we can rent for a cheaper price. I am planning to bring my family with me on my next tour to this place. My boys will be very happy to see this place.
From what I remembered, my last visit to this place was a branch outing of Starbike Siniloan branch that I manage. We went here in the summertime during a staff's birthday. The branch outing and the birthday was celebrated at the same time.
I hope you could come to this place also. It's worth your money and time. You won't regret going to Pagsanjan Falls.
Thanks for visiting my blog.
---
Picture speaks a thousand words, memories remains forever.

The Photohiver


If you have a passion for writing and want to earn.
You Can Now Join Hive. Click Here
---
---