Hello guys!
Good evening and I hope you all are good.?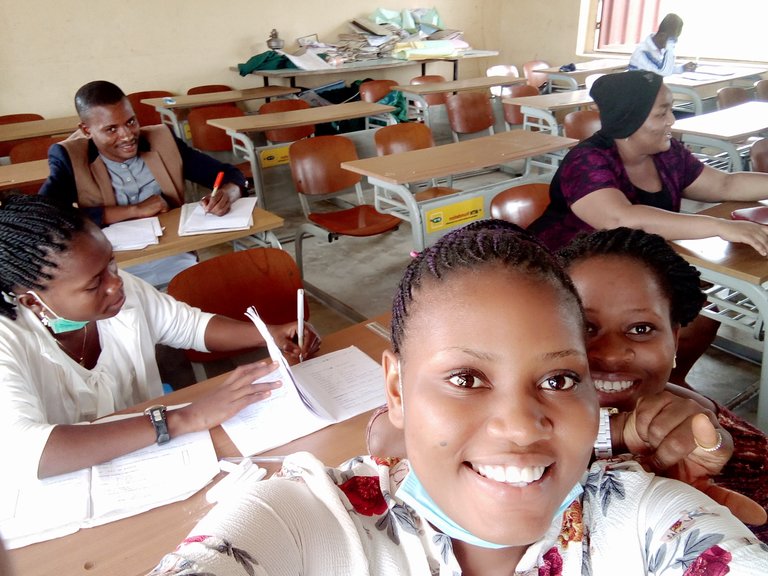 Well, I am delighted because finally schools have resumed and I can now go back to my teaching practice.
It was really a nice thing to see my colleagues healthy, safe anf sound after 7 months. We missed each other and we are happy to see each other again.
Here are pictures we took, just feed your eyes😏