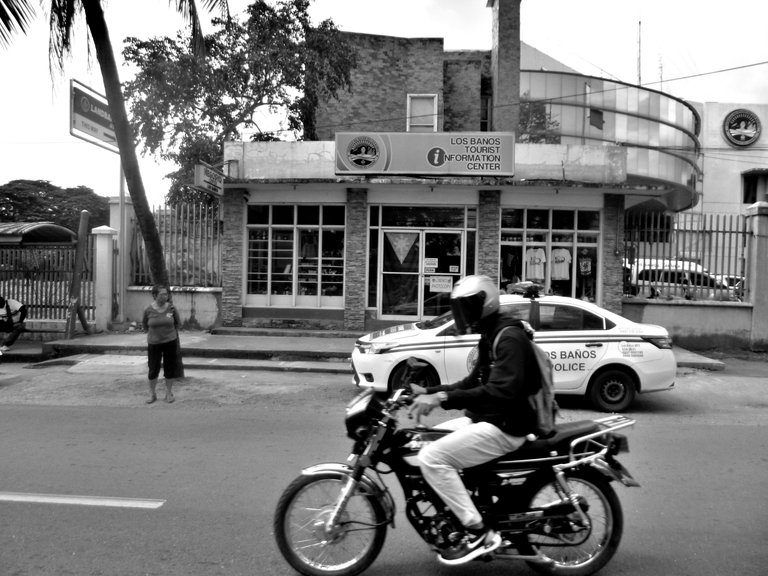 ---
CAPTURING WHILE MOVING
Taking pictures while on the move is very hard. You need to make a proper timing in making the shot.
While I was riding a tricycle from the market, holding my Panasonic Camera and took shots while moving. It was a challenge to create a perfect shot because of the shake and fast movement. The camera needs to have a fast shutter speed so it won't blur and my hand should be steady so as not to blur the shot.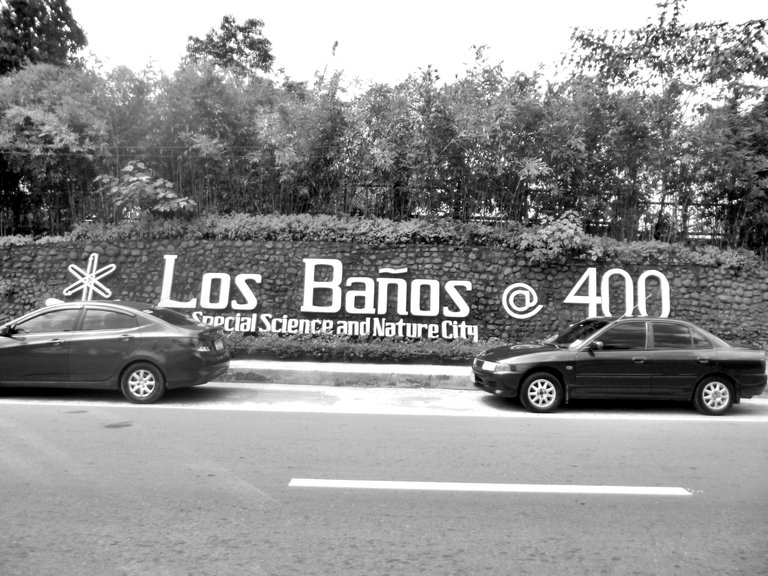 I tried first capturing a non-moving subject but it should be properly framed, while I was moving. It's hard to look at the camera monitor while I was moving. I needed to push the shutter button with a perfect timing to properly frame the target. In the picture above, I was able to frame it properly.
The picture showed the signage stating the 400 years founding anniversary of Los Banos. The sign was constructed year 2015 to commemorate the town's 400th year, meaning Los Banos is now (2020) on its 405th year. In this small town you will find the University of the Philippines, International Rice Research Institute and Boy Scout of the Philippines Camp.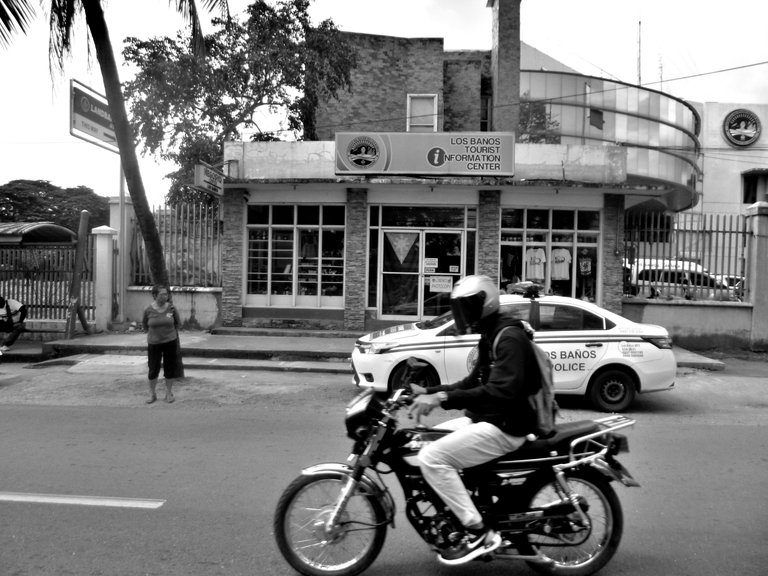 Then I tried to create a shot with proper framing on a moving subject just like the motorcycle in the above picture. The vehicle I was riding was moving and the motorcycle was also moving. This was more difficult than the non-moving subject. I was lucky I captured it properly. The movement was against each other. It was a good shot and I was happy with the result. The shot was taken in front of Los Banos Information Center.
It's nice to experiment on something and yield a fairly good result. I hope you like what I did. These pictures were taken using Panasonic Lumix Camera.

Your Blog Owl,

Follow Me:

You Can Now Join Hive. Click Here