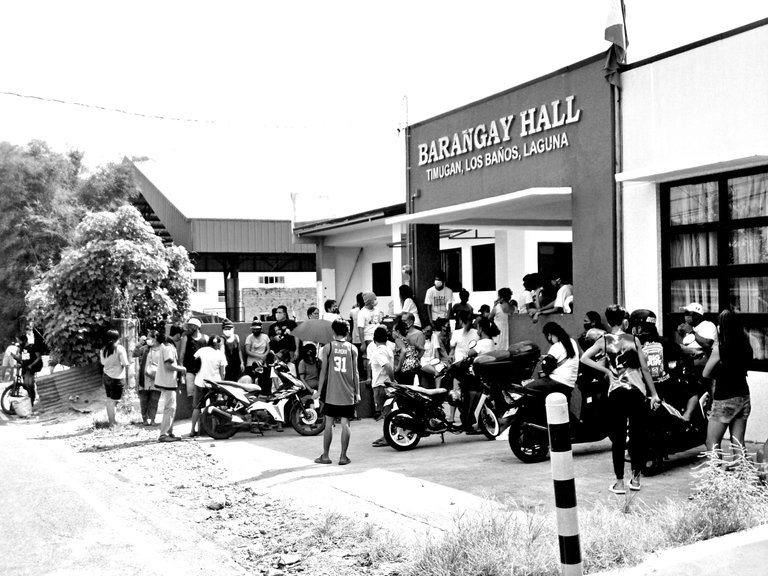 These are the people getting their 10 kilograms of rice from the barangay hall. Our Barangay Chairman was giving away rice because of the Community Quarantine implemented in our area. Due to the quarantine many people were not able to work for their living. They solely rely on the help of the local and national government.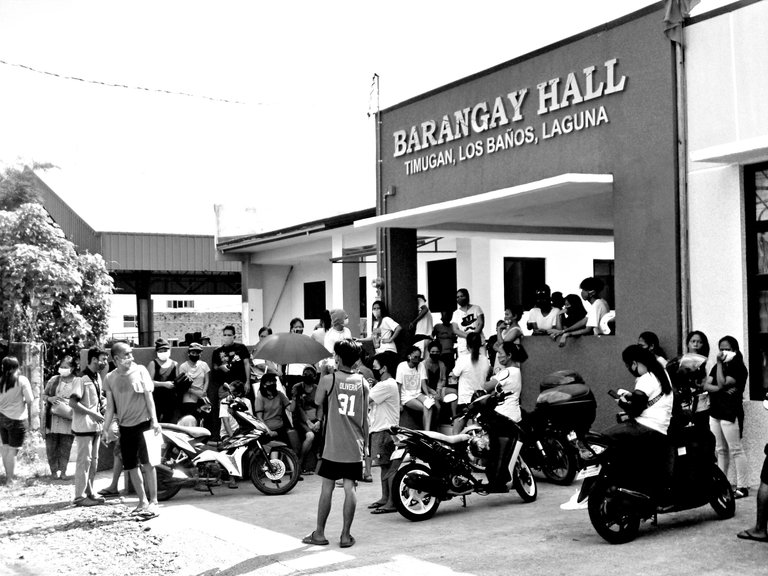 My family also received rice from them, we just came early to avoid long file of people since we live near the hall. When took this picture me and my wife were going to the market place to buy other food supplies for a week.
This barangay hall was built just recently. They transferred from the old hall only last March. It is located behind the Municipal Hall and adjacent to the Fire Station and Municipal Jail.
These pictures were taken by me and edited using photoshop lightroom.

Your Blog Owl,

Follow Me:

You Can Now Join Hive. Click Here