When my wife came home from her work, she wanted to eat but unfortunately my boys ate all the food I prepared when we ate lunch. I cooked Adobong Pusit or Squid in Soy Sauce for lunch but was all consumed. She was hungry and need to eat immediately.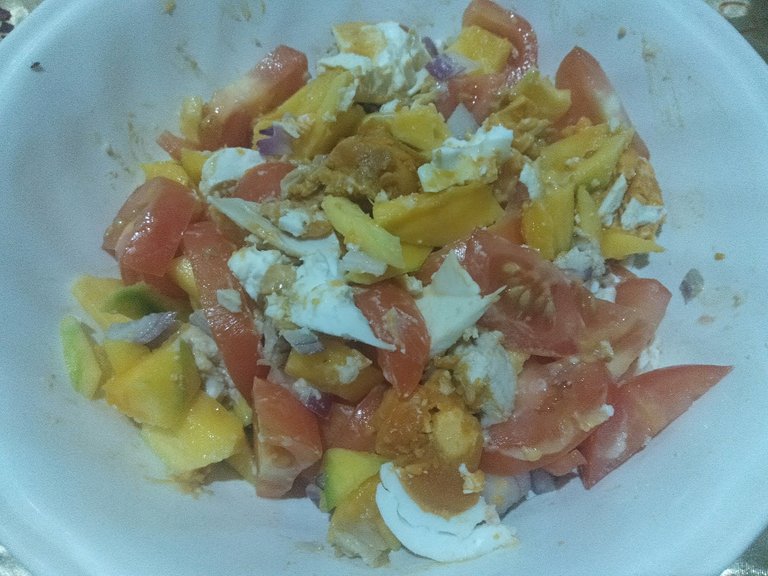 I look inside the refrigerator to see what I could do fast so she can eat immediately. I grabbed 3 salted egg, 3 fresh tomatoes, 1 onion and 1 big carabao mango. I peeled the mango and onion, sliced them to small chunks. I washed the tomatoes and sliced it also.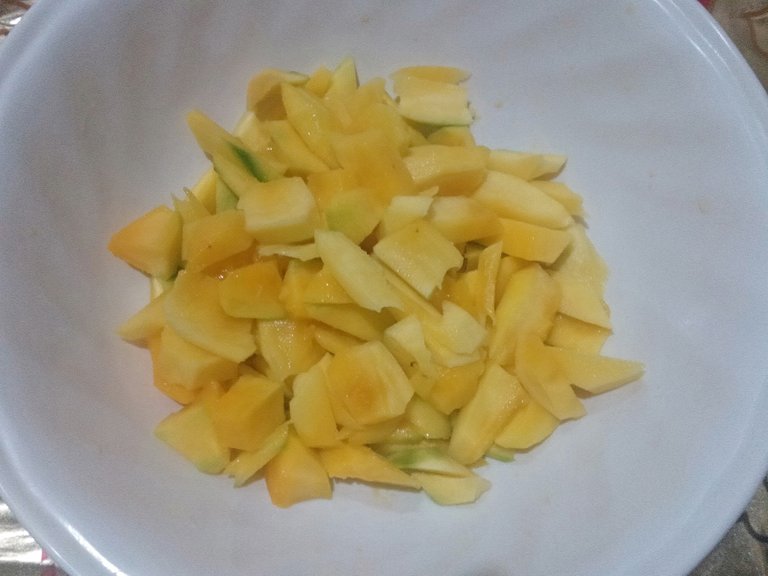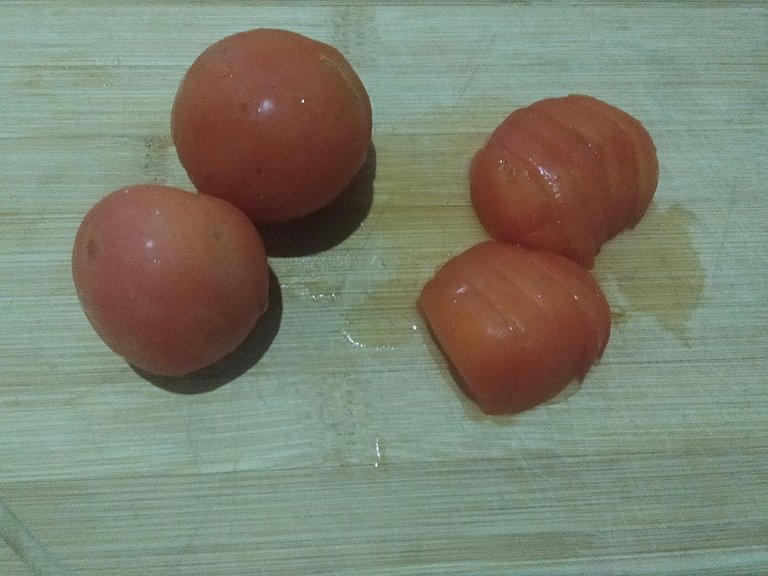 I placed all the ingredients in a bowl and mixed them thoroughly. I placed few amount of garlic chili oil to spice it and mix it. I got newly cooked rice in a plate and got some ensahilda and gave it to my wife. She was happy to eat what I prepared for her.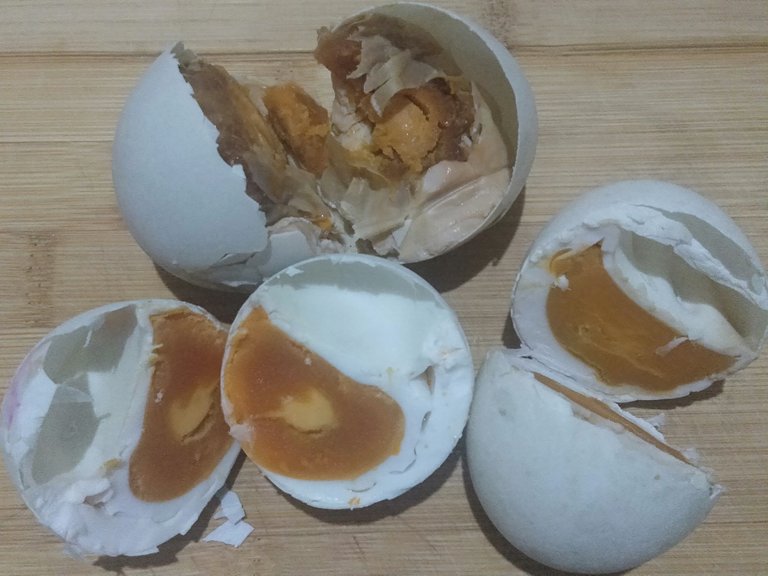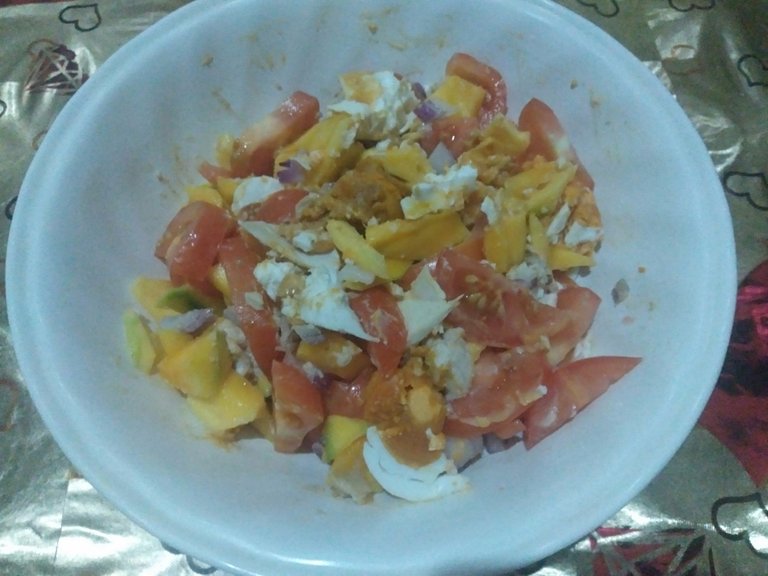 I ate with her. The Ensahilada I prepared tastes good. The mixture of mango, tomato and salted egg tasted so good in my mouth. You can taste the sourness of the mango, mixed with freshness of the tomato and the salty taste of the egg.
My wife smiled at me saying your preparation was fast and she was able to relieve her hunger at once. I kept the remaining Ensahilada for my big boys for dinner later. You can eat Ensahilada together with fried fish or pork. Ensahilada removes the after tastes of the fish.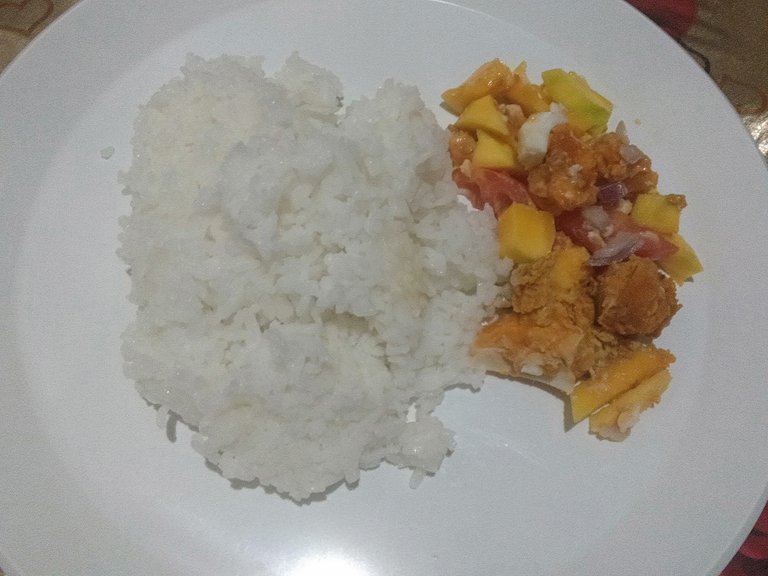 Usually this kind of food is eaten by poor people here in the Philippines. Those who don't have much money and can't afford to buy expensive meat and chicken. Salted Egg is much cheaper and tomatoes are often harvested in the backyard. Carabao Mango is a season fruit in the summer here in the Philippines and has plenty of it. With high supply the cost of it becomes cheap.
It is a healthy food as well. The natural and fresh ingredients of this food makes it healthier.
Thank you for visiting my blog. I hope you learn to prepare simple food but taste great. Pray first before you eat!

img src: Oppo A3s
PhotoVlogger


---
Originally posted on ar2r. Hive blog powered by ENGRAVE.