Last year 2019, whenever I go out going to my work, I saw many vehicle with 3 wheels parked near our municipal hall. It was stocked there for several months. I was thinking what the municipal government will do with these vehicles. What I thought was, all of these vehicles perhaps will be given to every barangay, so that it can be uses as their service vehicle doing public service.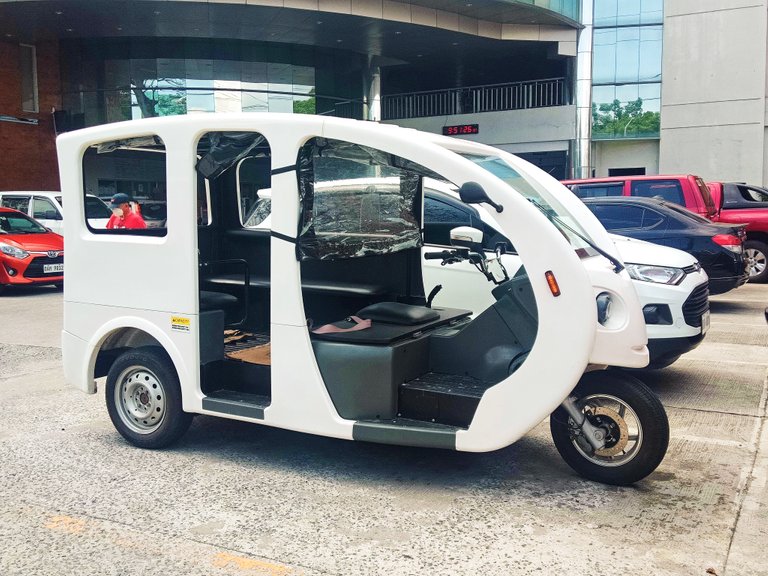 Electric Tricycle
When the Enhanced Community Quarantine (ECQ) started, its already on its 68 days now, I seldom went out because I usually do my job at home. However, one day I need to buy snacks and have to get from a nearby 711 convenient store, I was forced to go out and I saw these vehicles being tested. I asked one of my friend, who was a barangay chairwoman, what they will do with these vehicles. She said these "electric tricycle" will be used as transportation during the quarantine period because no jeepneys or passenger jeep will be allowed in the streets since the whole Luzon was placed in ECQ.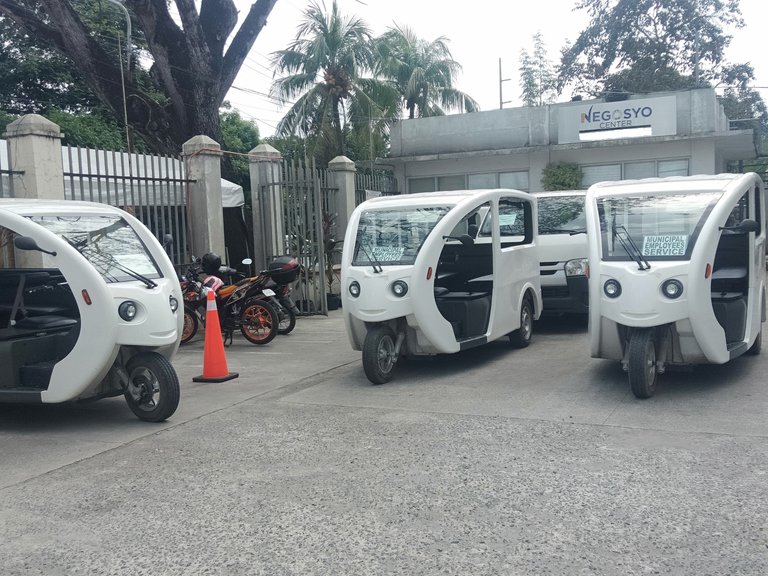 I think we are lucky enough that our municipal government acquired these vehicles because it will be very useful as public transport. Now every barangay in our place have this vehicles that send and fetch people to wet market, supermarket and grocery stores. Even only 3 to 4 passengers can ride these e-tricycle it will be great help for the people.
Today I was able to get a free ride after I went to supermarket for my weekly groceries. Its nice to see this e-tricycle roaming around our small town.
img source: Vivo Y12
---
photovlogger